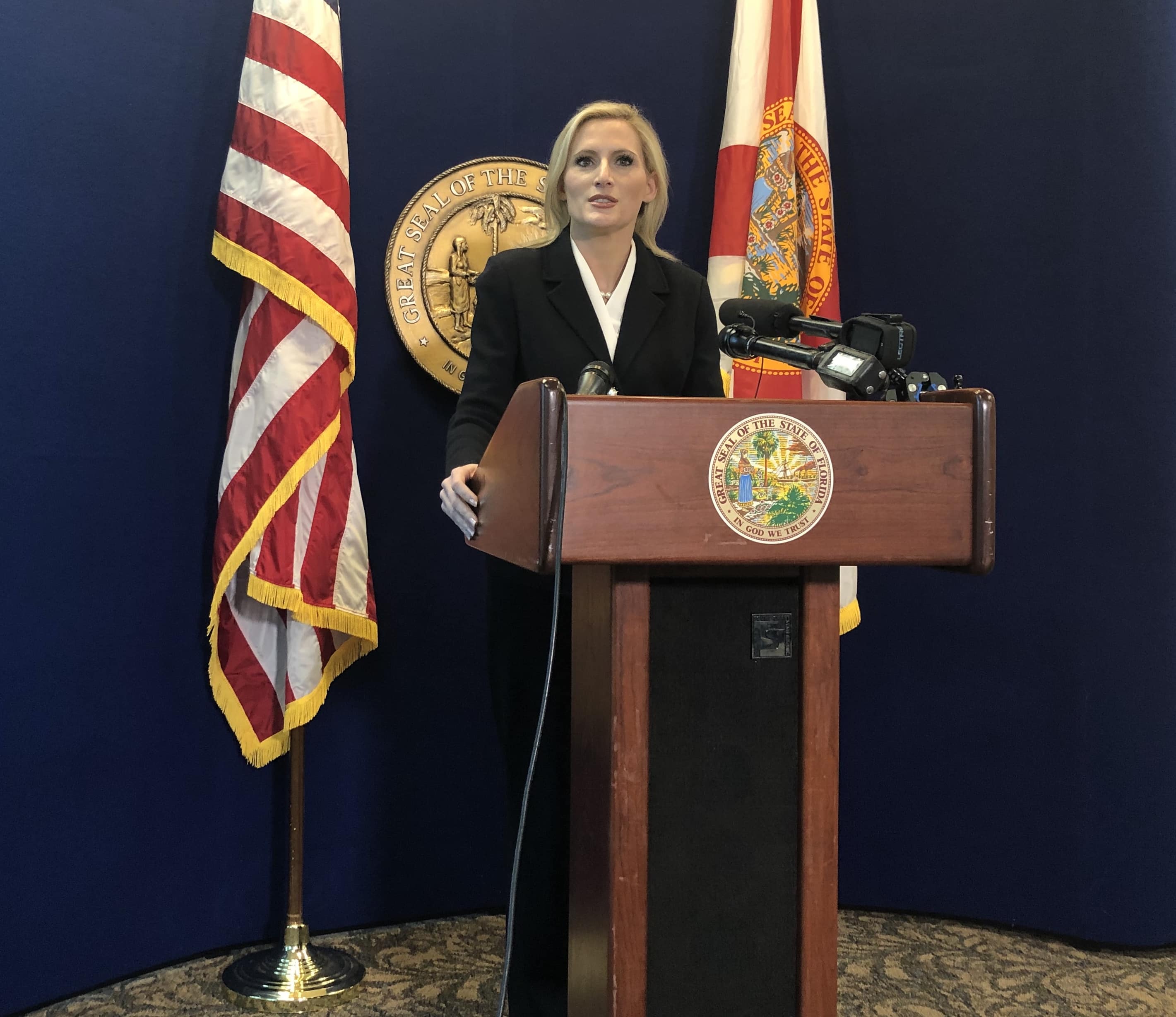 Only isolated challenges were experienced statewide.
Secretary of State Laurel Lee trumpeted Florida's 2020 Primary Election as a success late Tuesday, noting early results indicating a higher than average voter turnout this primary.
"We are in unprecedented times and what we have seen today has been an incredible exercise of cooperation between Florida's voters, the poll workers and the Supervisors of Election to ensure that Florida's elections continued safely and securely across our state."
Speaking to reporters, Lee said in-person voter turnout Tuesday was "light to medium" as expected by officials. Combined voter turnout, however, appears higher than average for a Primary Election. That metric includes early voting, vote by mail and Election Day voting.
In all, the Division of Elections staff fielded more than 1,000 calls from Florida voters seeking assistance. Lee said most were related to precinct and registration information, ballot assistance and questions regarding vote by mail ballots.
Lee added only isolated challenges were experienced statewide. She cited Leon County in particular, where inclement weather caused power outages in the area.
"Most importantly, no voter experience was disrupted," Lee said. "All voters were able to vote. In all, the challenges were very isolated and we've had an orderly and successful day."
Primary voting completed in Florida's 67 counties at 7 p.m. (with some districts in the central time zone) and will be tallied throughout the night. Lee said official election results are due to the Division of Elections no later than 5 p.m. on Aug. 25. Then, they will be presented to the Elections Canvassing Commission for certification the following day.
"Please keep in mind the preliminary election results on election night are not the official election result," Lee said.
Lee's eyes are now focused on November, where she forecasts a higher voter turnout than experienced today.
"Today was not the finish line," she said. "We still have much work to do to prepare for November's Presidential Election, to ensure that voters are registered and aware of their voting options."
Election results can be found online.