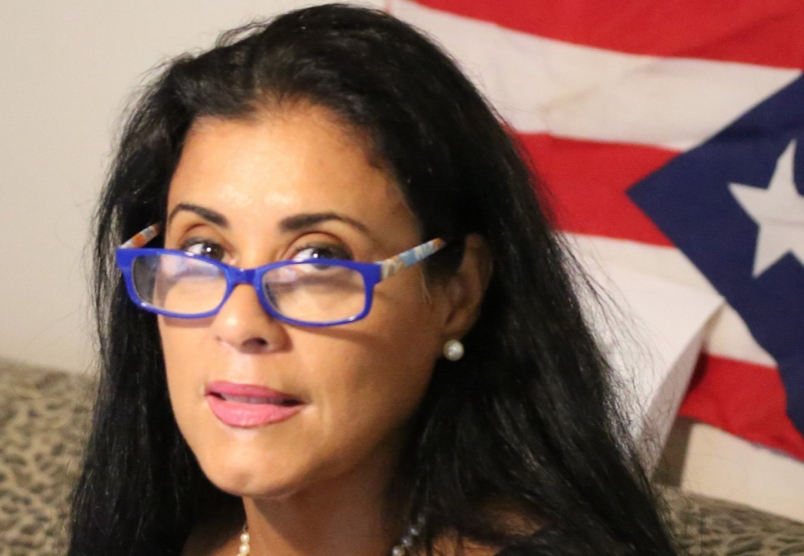 Morales defeated four other Democrats in a Democratic stronghold.
In the end, House District 48 Democratic voters went Tuesday with an old name in Orange County politics, Daisy Morales, over several newcomers, including two that had gathered far more donors and endorsements.
Morales won the HD 48 primary Tuesday over four other Democrats in a district that has an overwhelming Democratic edge in voter registration, putting her on a strong path to winning in November.
Morales, a former supervisor on the Orange County Soil & Water Conservation District board, has been a familiar face in Democratic politics for many years, attending functions and lending her support to others running for office.
Yet when the HD 48 seat came open in May, a slew of candidates jumped in, each with their own constituencies. Samuel Vilchez Santiago, seen as a bright young star in the party, gathered much of the backing of the party's progressive wing, while Julio Rocha, who for years has had a show on Spanish radio, picked up much of the party's business-oriented wing.
Didn't matter.
Tuesday night Morales took 40% of the vote to 30% for Santiago and 11% for Rocha. Nelson Pena took 10% and Tony Tsonis, 9%.
Morales now will face Jesus Martinez, a Republican who's been garnering strong support from prominent Republicans throughout the region. But HD 48 will be a tough win for him, regardless. Democrats hold a 30-point advantage in registered voters.
HD 48 covers a swath of central and southern Orange County with a majority-Hispanic electorate, a large Puerto Rican community, and a collection of mostly modest neighborhoods and industrial and retail centers. They all have been hard hit by the coronavirus crisis and the ensuing economic collapse.
The coronavirus crisis, the economic collapse, and the ensuing struggle with Florida's troublesome unemployment compensation system have been top topics for all of the candidates, and for the residents of HD 48, which has suffered Orange County's worst COVID-19 outbreak and is home to many people who lost jobs in the hard-hit tourism sector.