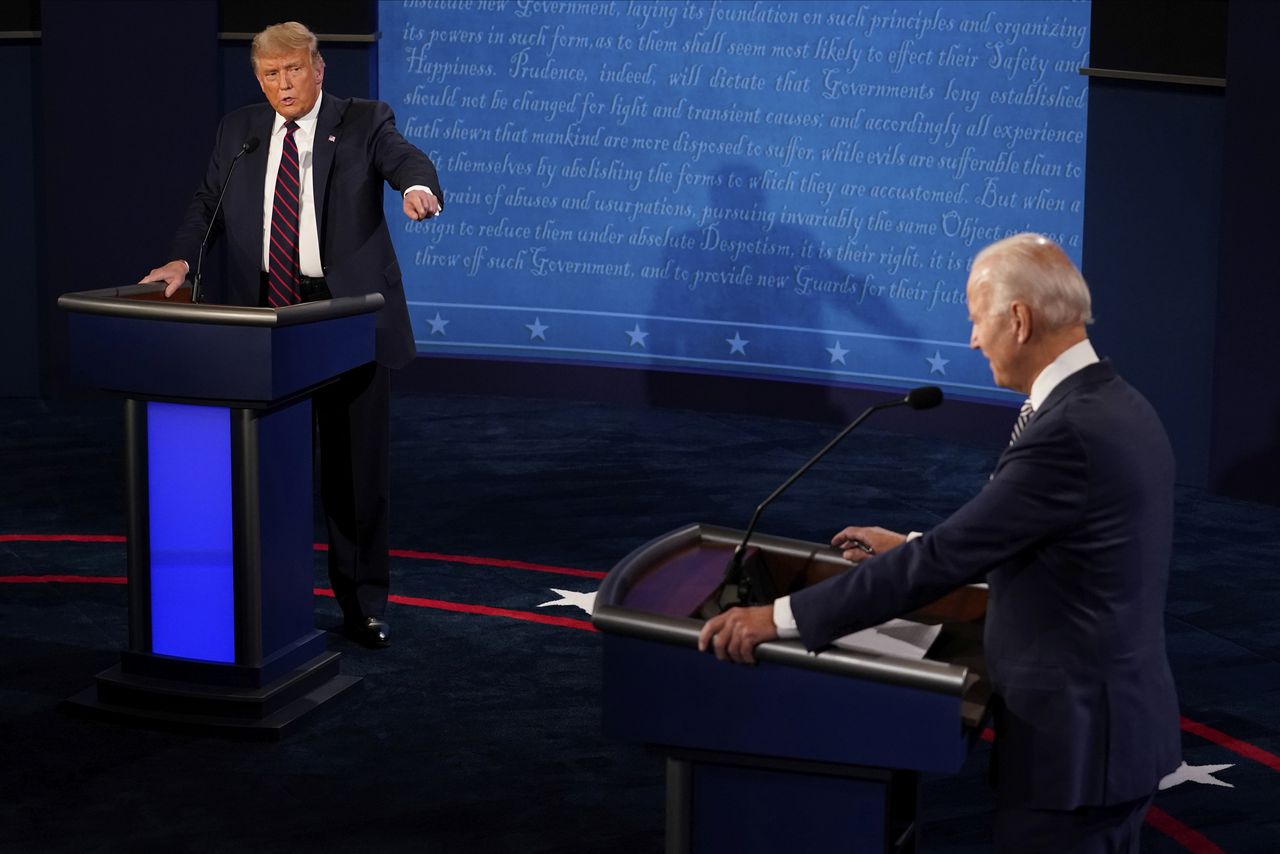 The poll showed 65% disapproved of Trump's conduct at the Tuesday night debate.
Presidential nominee Joe Biden maintains a 5-point lead against President Donald Trump in the Sunshine State, according to a new poll from the New York Times and Siena College.
The survey was conducted among 1,416 likely voters in Florida and Pennsylvania, another crucial swing state, following a messy, heated debate Tuesday night. The surveys started on Wednesday and continued into Friday, when it was announced Trump had contracted the coronavirus.
Biden led 47% to 42% margin among likely Florida voters.
The poll found significant disapproval of Trump's conduct on stage at Tuesday night's debate. Of all those surveyed, 21% said the President won the debate, a significant 65% disapproved of Trump's conduct and 48% said they support Trump less after watching the debate.
When looking at Biden's performance, 37% of respondents said the former Vice President won, while the same percentage said they disapproved of his conduct; 31% said they support Biden less following the debate.
The debate was viewed by many as the President's chance to reshape the race; however polls show his behavior has left him at a significant disadvantage as the General Election approaches.
According to the Times, in follow-up interviews with half a dozen primarily Republican respondents, none said Trump's coronavirus diagnosis was affecting their voting decision, while some did say the debate affected the way they were thinking about the election. All but one used the word "bully" to describe the President.
According to the Times, there was modest evidence of a shift in favor of Biden in interviews on Friday after controlling for the demographic and political characteristics of the respondents; however, polling is still in progress.
The poll also showed Biden continuing to lead with Floridians 65 or older. The Times/Siena poll found no signs of any significant gains by Trump among Florida's Hispanic voters, instead showing Biden leading 58% to 34% with Hispanic Floridians. In Miami-Dade County over all, Biden leads 61% to 30%, the poll shows.