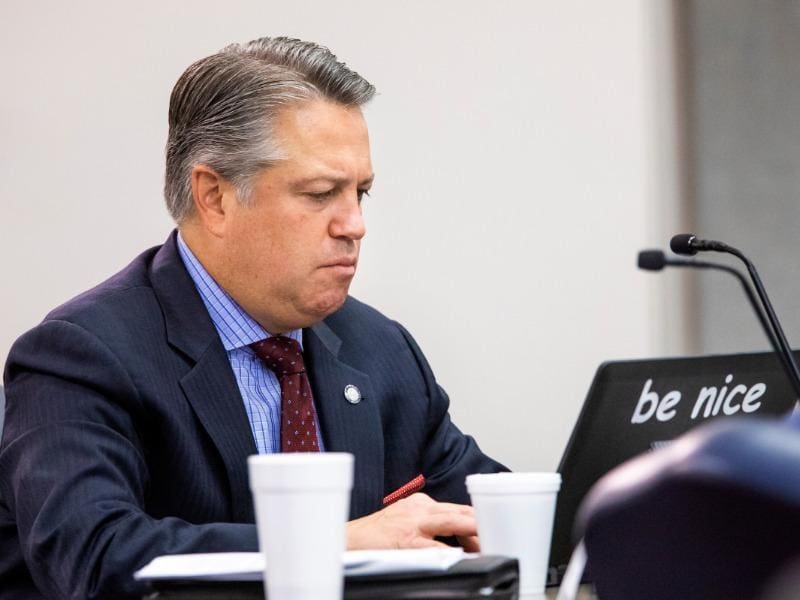 LaMarca topped Linda Thompson Gonzalez despite her notching her best fundraising period yet.
Democratic candidate Linda Thompson Gonzalez had her best fundraising period yet as she challenges Republican Rep. Chip LaMarca in House District 93.
Despite that breakthrough — where she raised nearly $45,000 from Sept.19-Oct. 2 — she still collected just over half of what her opponent hauled in.
LaMarca added more than $74,000 during the same period, according to new reports filed with the Florida Division of Elections. His political committee, Citizens Helping Improve Policy, added another $12,500 during the same span, for a total approaching $87,000.
Thompson Gonzalez tapped into the out-of-state fundraising network being utilized by several of her fellow Democratic candidates this cycle. That allowed her to notch her campaign high of nearly $45,000.
Around 57% of that money came from outside Florida. When broken down by individual donations, 88% of her donations came from out of state. The vast majority of those donations were for small sums — $25 or less — while she garnered several larger individual donations from inside the state.
Merick Lewin, a politically active entrepreneur based in South Florida, sent $1,000 to the Thompson Gonzalez campaign. EMILY's List — a national organization aimed at helping elect Democratic women who support abortion rights —also donated $1,000.
LaMarca got a $10,000 boost from the Florida GOP. He tapped into several big-money donors, courting maxed out donations from The Southern Group, high-powered law firm Tripp Scott, and Comcast. Two organizations associated with The GEO Group, an organization that backs private prisons, each donated $1,000.
LaMarca has been one of the most well-funded House incumbents in the state. That allowed him to spend just under $119,000 during the most recent reporting period as compared to just $13,000 in spending from Thompson Gonzalez.
The largest portion of LaMarca's spending — nearly $77,000 —went to the Virginia-based Smart Media Group for media expenses. His PC also spent nearly $11,000 on research and consulting costs with campaign strategist Blake MacDiarmid.
Thompson Gonzalez spent $9,000 with TJP Strategies, making up the bulk of her spending for the period.
Despite LaMarca dropping loads more cash during the period, he still holds a sizable money advantage over Thompson Gonzalez. LaMarca has nearly $321,000 in his war chest. Thompson Gonzalez is holding just over $96,000.
HD 93 covers parts of Broward County including Lighthouse Point and Lauderdale-by-the-Sea. Candidates and political committees faced a Friday deadline to report all financial activity through Oct. 2.