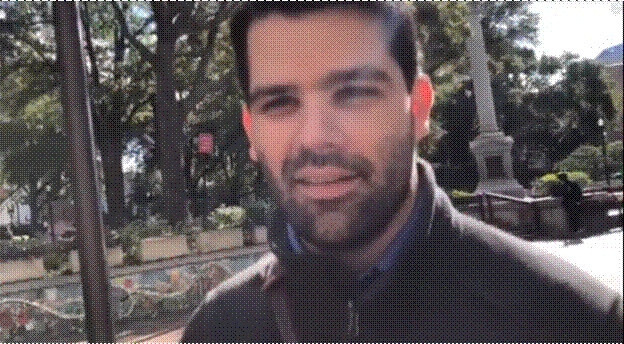 Consultant says subpoena violates fundamental constitutional rights.
A Jacksonville City Council committee voted to subpoena a political consultant Tuesday, as it seeks answers to questions about the now-aborted push to sell the local utility.
Chairwoman Brenda Priestly Jackson noted, after an hour of heated back and forth about the subpoena, that the push for truth compelled her to cast the deciding vote to push forward with a subpoena of political consultant Tim Baker and five companies with which he has been associated.
Baker has been a primary consultant for Jacksonville Mayor Lenny Curry and numerous other candidates in the region and throughout the state, but the interest here is in more information on Baker's contract with Florida Power and Light, a suitor for JEA when the sale was explored last decade.
The subpoenas extend to Baker's five consultant companies, which include everything from individual endeavors to partnerships with the city's two most recent chief administrative officers, as well as Data Targeting, one of the state's leading political shops on the Republican side.
Priestly Jackson said the dive into Baker's contracts and invoices and related documents was an issue of "self-governance" for the Council.
Baker calls the potential subpoenas "unconstitutional overreach" and vows to "vigorously defend" his rights. He says they would infringe on the First Amendment freedom of association.
Many Council members wondered if there was a point to it all. More than one noted that even if the Rules Committee voted to subpoena and Baker did not comply, the full Council may not vote to enforce it, given the money and time spent on the investigation already.
"To what cost? And what end?," wondered Republican Michael Boylan, who suggested cure legislation being considered assured that Baker's situation could not recur without a need to pull these documents.
Republican Council VP Sam Newby took a similar tack, opposing "subpoenaing private citizens and private companies" and "employees of the city."
Republican Ron Salem said the subpoena could take a year and hundreds of thousands of dollars for negligible effect. He noted that the Council could go to FPL for the information "but there doesn't seem to be an appetite for that for whatever reason."
"Tim Baker's a good businessperson," added Democrat Reggie Gaffney.
"It's hurting the city," said Republican Aaron Bowman, who wondered who the next target would be if this becomes precedent.
Republican LeAnna Cumber likewise spoke up about the targeting of a given individual, saying that the desired contractual documents wouldn't help craft legislation.
Committee member Randy White counted the votes and said it was the chair's decision to push it forward. And she did.
Still others defended the subpoenas as necessary.
"This man is not just a private citizen," thundered Republican Matt Carlucci in response. "So much of what is going on has swirled around this man. I'll be darned if I'm going to climb this mountain, get 100 feet from the top, and quit."
"I've seen good people hurt. I've seen Jacksonville hurt," Carlucci said.
Republican Randy DeFoor urged the Council's attorney, Steven Busey, to explain recommendations, which include the subpoena as "part of finding out what happened."
Busey said Baker worked for JEA and a potential bidder at the same time, on "both sides of the fence at the same time," working for bidder NextEra and target JEA.
Democrat Garrett Dennis said "several of us were sounding the alarm" against the sale push, a "deceptive scheme to steal our utility."
In that context, it would be a "disservice" not to "expose" those responsible, "no matter how much intimidation or pressure we may be facing."
Baker offered testimony to attorneys contracted by the City Council to probe the sales effort, but at numerous occasions he cited constitutional privilege over communicational "confidentialities" between himself and clients regarding questions such as polling and strategy.
His testimony also distanced the Curry inner circle from the controversial executive bonus scheme concocted by the JEA C-Suite, known as the "performance unit plan."
The push to sell the utility recurred in late 2017, when a key Curry donor suggested it was time to explore the valuation of the utility.
Momentum built from there. A rosy valuation study from "Public Financial Management" released in February 2018 estimated proceeds between $4.1 and $7.6 billion.
However, despite public advocacy for a "mature conversation" about the utility and the installation of a CEO who backed the move, the push never fully got traction and collapsed late in 2019.
The issue took a pause for the mayoral election, but did not seem to resonate electorally, with Curry winning a March "first election" with 57% of the vote and no Democratic opposition.
Ancillary to this local process, a federal investigation continues.