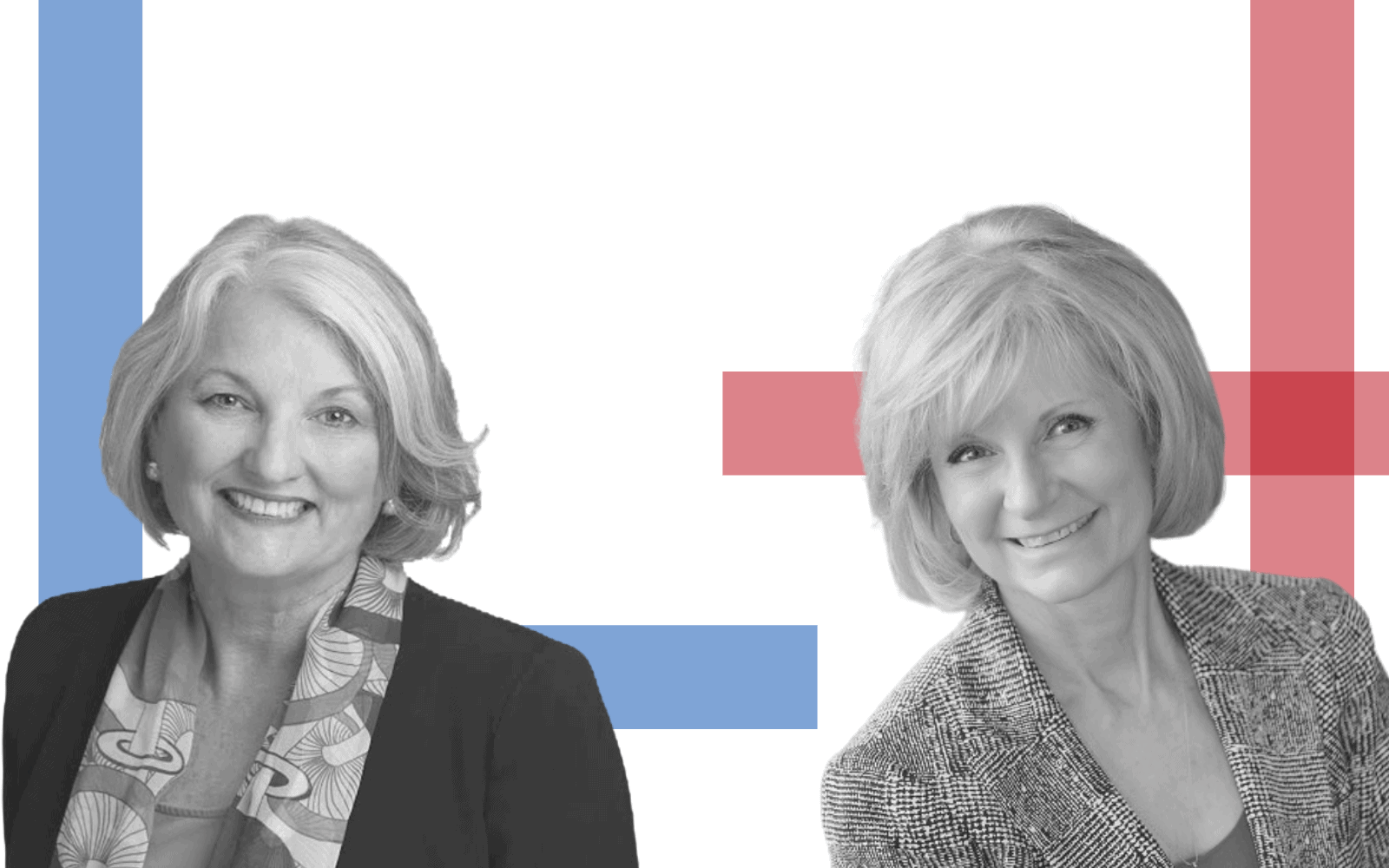 Cohen flipped the District 1 seat.
The partisan makeup of the Hillsborough County Commission will shift to 5-2 for Democrats after Hillsborough County Commissioner Pat Kemp defeated fellow Commissioner Sandra Murman Tuesday night in the countywide District 6 race.
With all precincts reporting, Kemp won with 53% of the vote.
That victory, paired with Democrats Harry Cohen and Gwen Myers winning in Districts 1 and  3, respectively by 51% to 49% and 72% to 28%, gives Democrats one more seat on the dais. Their majority is currently 4-3, but Murman's seat will shift to Democratic control.
Kemp has held the District 6 seat since 2016, making this her first reelection campaign, one where she didn't expect to face an incumbent. Murman represents District 1, but was term-limited out of office this year.
Both listed the ongoing pandemic as their top concern at the moment (and both said science should factor into actions).
Yet a much older, slower-moving disaster was at the heart of this race: Hillsborough County's notoriously nightmarish gridlock.
Long affiliated with groups like the Sierra Club, Kemp prioritized environmental conservation as well as robust public transit, which the county electorate voted to support with a sales tax boost in 2018, though it's currently locked in a court battle. She supports using existing CSX train tracks for a commuter rail line from USF to downtown/South Tampa, more pedestrian-friendly infrastructure and curbing the urban sprawl that breeds traffic.
Murman, a moderate Republican, wants the county's transit overhaul to include premium traffic lanes, improvements to existing roads and enhancing the bus system. 
Both camps made full use of the ammunition available to them. 
Kemp's side hammered Murman over her 2018 vote against the removal of a Confederate monument from the grounds of a federal courthouse in downtown Tampa. 
Kemp's campaign stopped short of painting Murman as pro-Trump, since Murman hasn't openly embraced the President, who is unpopular in blue Hillsborough County.
Murman's side attacked Kemp as an ethically challenged left-wing activist.
In an email to Florida Politics, Murman called Kemp "an extreme activist under two ethics investigations."
The "investigations" she was likely referring to appear politically motivated. They stem from two right-wing activists' complaints to the Florida Bar that allege Kemp is practicing law without a license. Kemp has a law degree, but isn't currently licensed to practice. Murman claimed that her using phrases like "as a lawyer" during dais discussions constitutes practicing without a license.
In the end, Kemp won the day.
Both candidates raised big and spent big.
A recent St. Pete Polls survey showed Kemp leading Murman by five points. Democrats have a notable advantage in Hillsborough: 39% are Democrats and 31% are Republicans. 
Murman, meanwhile, has outraised Kemp $467,638 to $309,559, records show.
Some Democrats have crossed party lines to support Murman, including outgoing District 3 County Commissioner Les Miller, a Democrat, though it mattered not.
In District 1, Cohen entered Election Day a favorite to win over Republican Scott Levinson.
Cohen, a former Tampa City Council member whose name recognition was made all the stronger by a 2019 bid for Mayor, raised $218,130, while Levinson, a youth sports administrator, raised just $19,753, records show.
"I am tremendously grateful to the voters for placing their trust in me to represent their interests and their families on the Hillsborough County Commission. After a long and hard-fought campaign," Cohn said. "I am eager to get to work on the most pressing issues facing our community by fighting back against the spread of COVID, helping local businesses grow jobs, and planning ahead to responsibly manage population growth.  I look forward to working with my colleagues both on the Commission and across all levels of government in order to confront our shared challenges and improve quality of life for all residents of Hillsborough County"
The District 3 race wasn't much of a contest at all. Miller ran to replace Commissioner Les Miller, who is retiring from office. The district, which includes parts of east Tampa, is heavily Democratic.
It's an area where African-Americans make up 40% of the population. Democrats make up the vast majority of the electorate here. Even in years when Democrats are underperforming everywhere else, Republicans tend to not have much of a shot here and races tend to be settled in crowded Democratic primaries.
"I am humbled by the support and encouragement I have received from the incredible people of District 3," Myers said. "It will take us all to move the ball forward on transportation, affordable housing, healthcare, and the many other challenges facing our community. I am ready to get started and I look forward to continuing my service to Hillsborough County on the County Commission."