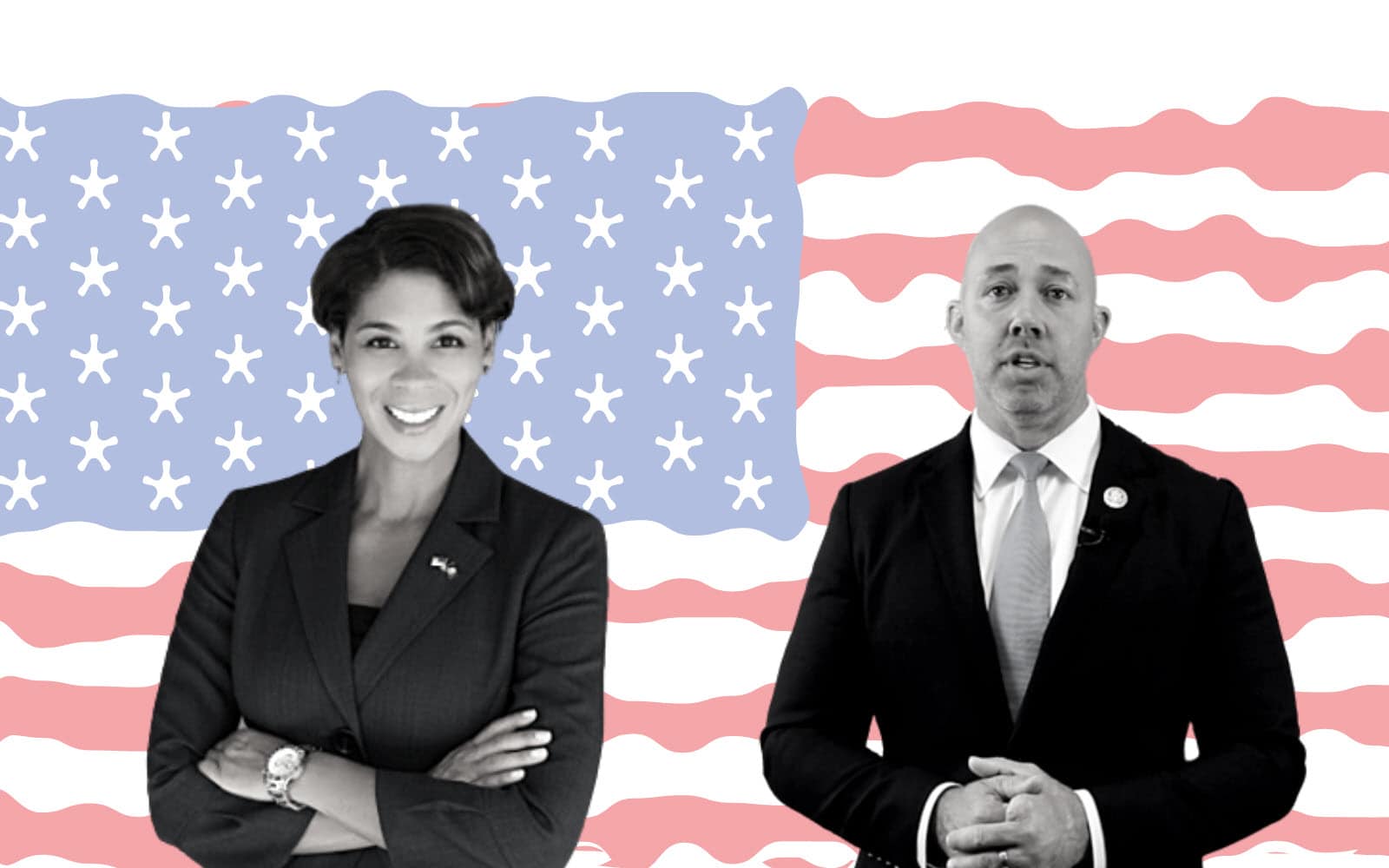 Mast retains the seat for Republicans as Democrats fall short yet again.
Republican Rep. Brian Mast has successfully defended his seat in Florida's 18th Congressional District as he topped Pam Keith Tuesday night.
According to Tuesday's unofficial results, Mast led Keith 56%-41%. Non-party affiliated candidate K.W. Miller secured just 2% of the vote.
Mast maintained a fundraising edge throughout the contest, allowing him to outspend Keith in the final stretch. A late-September survey from St. Pete Polls also showed Mast leading the race by 8 percentage points.
Mast, an Army veteran who lost both of his legs after a 2010 IED explosion, has tried to make some bipartisan appeals during his tenure, particularly on the environment. He did have some hiccups during this campaign though. In late August, Mast was forced to apologize after the South Florida Sun-Sentinel uncovered inappropriate jokes posted on his social media pages around a decade ago.
The posts saw Mast joking about sex with 15-year-olds and rape. "I am sorry about that part of who I was, and I strive every day to be a better example for my kids," Mast said.
In his apology, he called the jokes "disgusting and inappropriate," adding he was "embarrassed to have (the comments) associated with my name today."
Democrats held the seat in Florida's 18th Congressional District as recently as 2016. The shift in the district appears to mirror Donald Trump's political birth during that election.
The district covers parts of northern Palm Beach County — including West Palm Beach — and extends into Martin and St. Lucie counties. According to an analysis by MCI Maps, St. Lucie County saw a sharp swing toward Republicans in 2016 with Trump on the ballot.
Martin County already leaned Republican, as did parts of Palm Beach County encompassed by the district. President Barack Obama won St. Lucie County in 2012 by nearly 8 points. However, Hillary Clinton lost the county by 2.4 points in 2016.
Keith, a former Navy JAG Officer, could not buck that trend Tuesday.