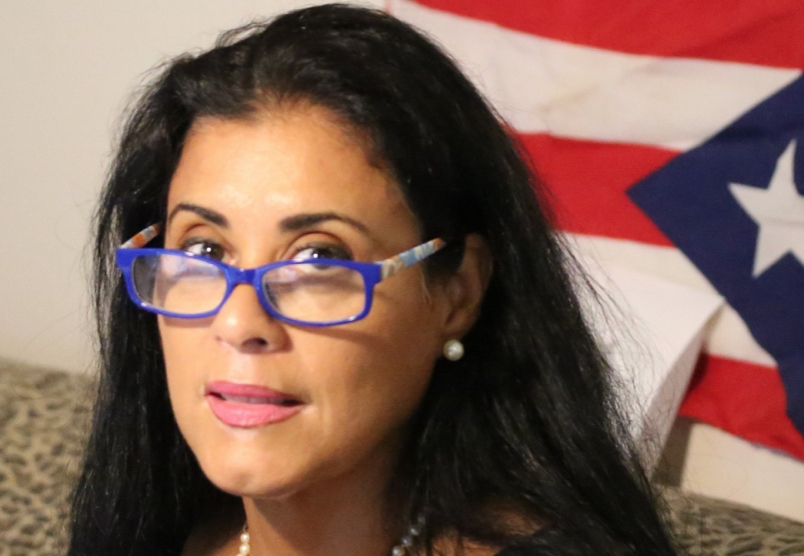 Anna Eskamani, Carlos Smith, Rene Plasencia also win in Orange County.
Daisy Morales has won the open seat for Orange County's House District 48, while incumbents held onto Orange County-based House seats in adjacent House Districts 47, 49, and 50.
Morales, a Supervisor on the Orange County Soil and Water Conservation District, defeated Republican businessman Jesus Martinez by an unofficial early vote tally of 65% to 35% in HD 48, in  southeastern Orange County.
Meanwhile, Democratic Rep. Anna V. Eskamani won a second term by defeating Republican challenger Jeremy Sisson in HD 47 in central and eastern Orange County, by an unofficial early vote tally of 59% to 41%.
Democratic Rep. Carlos Guillermo Smith won a third term in HD 49 in northeastern Orange County by defeating Republican challenger Robert Prater, by an unofficial early vote tally of 62% to 38%.
Republican Rene Plasencia won a third term in HD 50 with a slight vote lead in northeastern Orange County and running up a huge lead in northwestern Brevard County. He was defeating Democratic challenger Nina Yoakum, by an unofficial early vote tally of 59% to 41%.
Morales' victory continues Democratic control of HD 48 after Rep. Amy Mercado chose to run for Orange County Property Appraiser instead of for reelection. Mercado won that county office Tuesday.
Morales had posted a surprisingly easy Aug. 18 primary win over four other Democrats. But she drew little local Democratic establishment support for her General Election campaign and neither she nor Martinez was able to raise more than about $30,000 for their campaigns.
It didn't matter. Morales long has been a community activist within the largely Puerto Rican district. Her messages on health care, social services, and the environment resonated. Martinez, too, has long been a community activist and once had shows on local Spanish-language TV and radio stations, so he too has fairly high name recognition in the district. But HD 48's voter registration gives Democrats a 29-point advantage, and it paid off Tuesday for Morales.
Of the other three eastern Orange County elections, only Plasencia faced a strong challenge. That emerged when Yoakum received some backing from outside groups allowing her to spend more than $100,000, while benefitting from PAC advertising in her favor.
Plasencia, a former high school teacher and coach, has a strong base in eastern Orange County, built in part by his aid efforts for assistance to Hurricane Maria transplants and for coronavirus crisis victims. He also has a strong voter advantage in Brevard County, where Republicans dominate in voter registration. The Brevard votes helped him overcome Yoakum's strong showing on the Orange County side.
This fall he pressed his records on education and economic development and fended off allegations from Democratic groups that he was more partisan than his moderate Republican record and rhetoric.