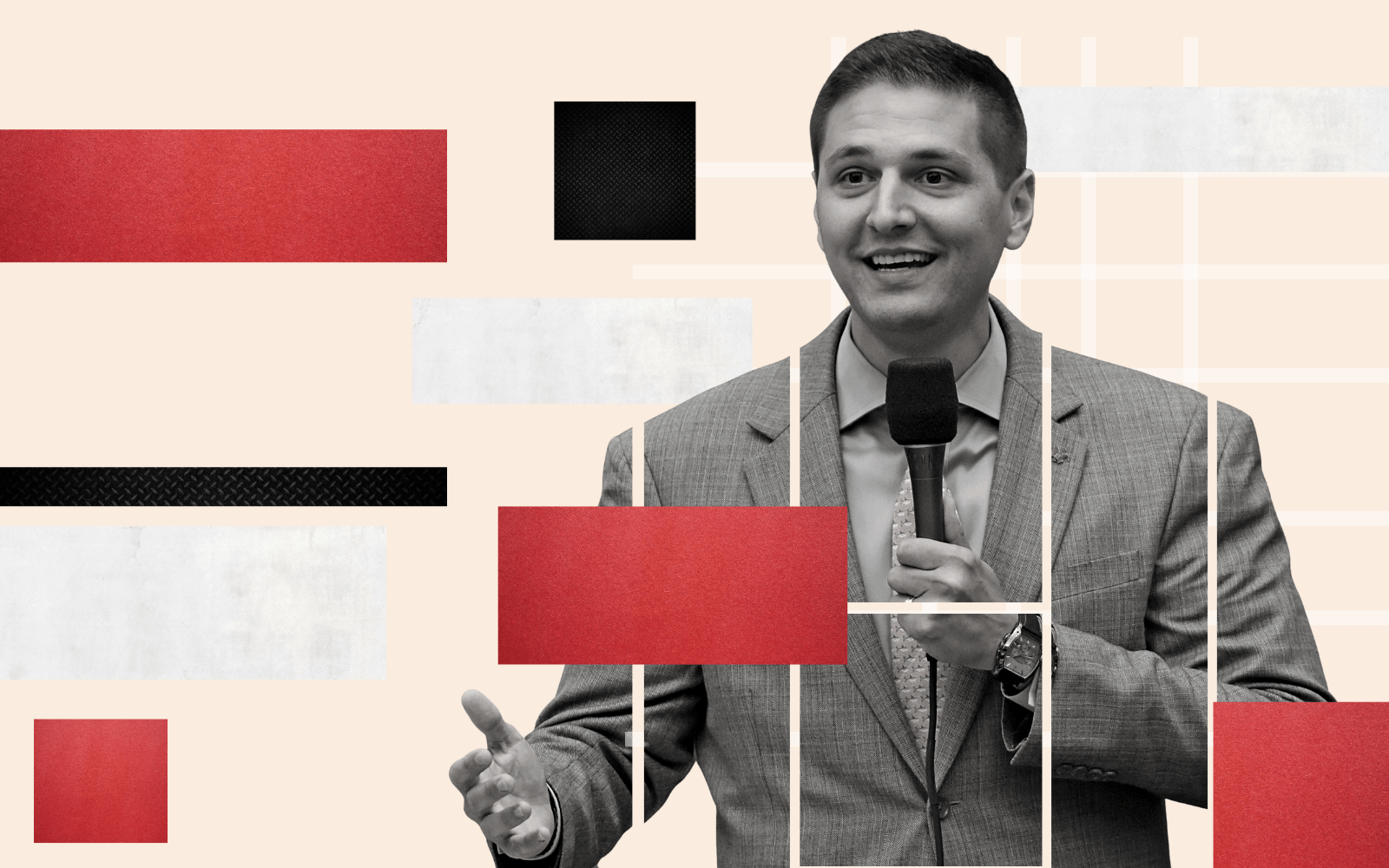 Burgess will replace Sen. Tom Lee.
Republican Danny Burgess has beat Democrat Kathy Lewis in the state's only Special Election this year in Senate District 20.
Burgess earned 65% of the Polk County vote and 59% of the Pasco County vote, while Lewis raked in about 51% of Hillsborough County, according to unofficial early results.
The race between the two came to be after the early resignation of Sen. Tom Lee. The seat was not supposed to be up for election until 2022. 
In a statement after the release of the election results, Lewis hinted she may be eyeing the seat in 2022.
"I spoke with Danny Burgess just a few moments ago and he has promised that he will work diligently with me for disability rights," Lewis said in a statement. "I ran because of the struggle that my husband and I and so many other families face getting the benefits our children need. I ran the campaign that I wanted to run, a grassroots campaign for the people. We have carved a road in the forest and this seat will open again in 2022."

Throughout their respective campaigns, Burgess led in fundraising and support from the GOP establishment, while Lewis grew strong community support through her grassroots efforts.
Burgess started the race as an immediate frontrunner for the red-leaning district. The Republican nominee has a history in Florida politics, serving since 2018 as the executive director of Department of Veterans Affairs and representing Florida House District 38 from 2014 until 2018.
Lee endorsed Burgess as his successor.
Lewis, a former financial analyst turned disability rights advocate, was a bit of a newcomer to the state political game, but had strong community ties. Lewis has served on the boards of several local non-profits and community organizations.
Burgess had strong support from the GOP establishment, earning endorsements from several key Republican legislators. However, Lewis did challenge the frontrunner with her deep roots in the community — as illustrated in their campaign finance reports. 
Since the start of their campaigns, Burgess raised $504,305 from about 700 contributors, while Lewis collected $133,459 from about 1,650 donors.
A little under 300 of the Republican's primary donors were political committees, with the remainder split between individuals and businesses. Lewis reported fewer than 10 PAC donations, with the majority of her campaign funded by smaller individual donations.
Polls illustrated a tight race between the two — Burgess held just a 1-point lead over Lewis, according to a St. Pete Polls survey released in late October. Burgess led 45% to 44% with more than 11% of voters still undecided when the poll was released.
The district, which includes parts of Hillsborough, Pasco and Polk counties, has a narrow voter registration advantage for Republicans with 125,775 voters to 120,315 Democratic voters.
Despite being purple in registration, the district has been reliably Republican. Senators Marco Rubio and Rick Scott and Gov. Ron DeSantis comfortably won there in 2018.