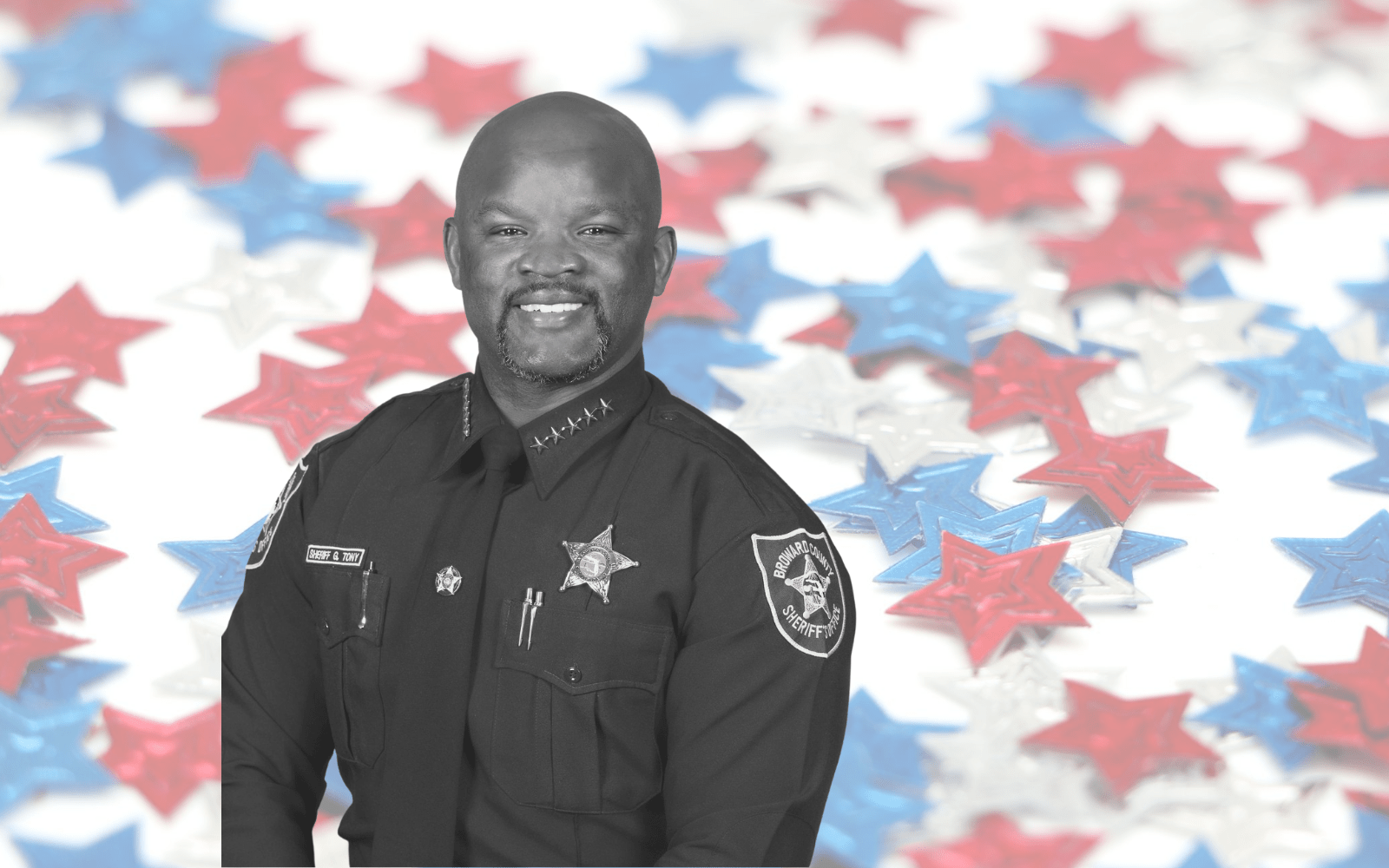 The deep blue county stuck to its reputation Tuesday night.
Many candidates and supporters in South Florida (and across the state) are on the edge of their seats as they watch the vote tally come in Tuesday night. But in several South Florida contests, Tuesday's results are a mere formality for some heavily favored candidates.
These races feature candidates running in deep-blue Broward County, where Democrats are all but assured victory. Only one contest features an incumbent, but Democrats have a heavy advantage in the district which makes a GOP win all but impossible.
Broward County Sheriff
Broward Sheriff Gregory Tony is emerging victorious from his first election in front of Broward voters. Gov. Ron DeSantis appointed Tony to the position in early 2019.
According to Tuesday's unofficial results, Tony is securing 63% of the vote. Republican H. Wayne Clark earned 32% of the vote, followed by nonparty affiliated candidate Charles Whatley at 4% and write-in candidate Fuad Kiuhan at less than 1%.
"I am honored that voters in our community have chosen me to continue to lead the Broward Sheriff's Office," Tony said Tuesday.
"While I'm thrilled with the progress we've made in the last two years — whether in providing better training for our staff, creating a better culture of accountability and transparency, or making our schools safer — there is still much to be done. Tomorrow, the work continues, and I will never stop working to keep this community safe, and to making BSO the best public safety organization in the nation."
Tony replaced former Sheriff Scott Israel after DeSantis suspended Israel over his agency's response to the Stoneman Douglas High School shooting.
Tony topped Israel in August to earn the Democratic nomination in a six-person contest, all but assuring his first full term in the role. An internal poll from the Tony campaign forecast his win. That early October survey had Tony earning 52% of the vote compared to 20% for Clark, with the remaining 28% of voters undecided.
Broward County State Attorney
Former Assistant State Attorney Harold Pryor is officially the first new person to hold this job in more than four decades after longtime State Attorney Mike Satz declined to run for reelection.
According to Tuesday's unofficial results, Pryor is topping Republican candidate Gregg Rossman 64%-36%.
Pryor narrowly emerged from a packed eight-person Democratic primary field in August to put him in the driver's seat to succeed Satz.
Broward County Supervisor of Elections
Democratic candidate Joe Scott is taking over the troubled Broward Supervisor of Elections office after notching a win Tuesday night.
According to Tuesday's unofficial results, Scott was earning 65% of the vote. Republican Catherine Seei McBreen secured 35%, followed by write-in candidate Ellen Brodsky at less than 1%.
Former Supervisor of Elections Brenda Snipes stepped down after the error-plagued 2018 election. Gov. Rick Scott appointed Pete Antonacci to replace Snipes. Antonacci oversaw this election cycle but opted against running for a full term in the role.