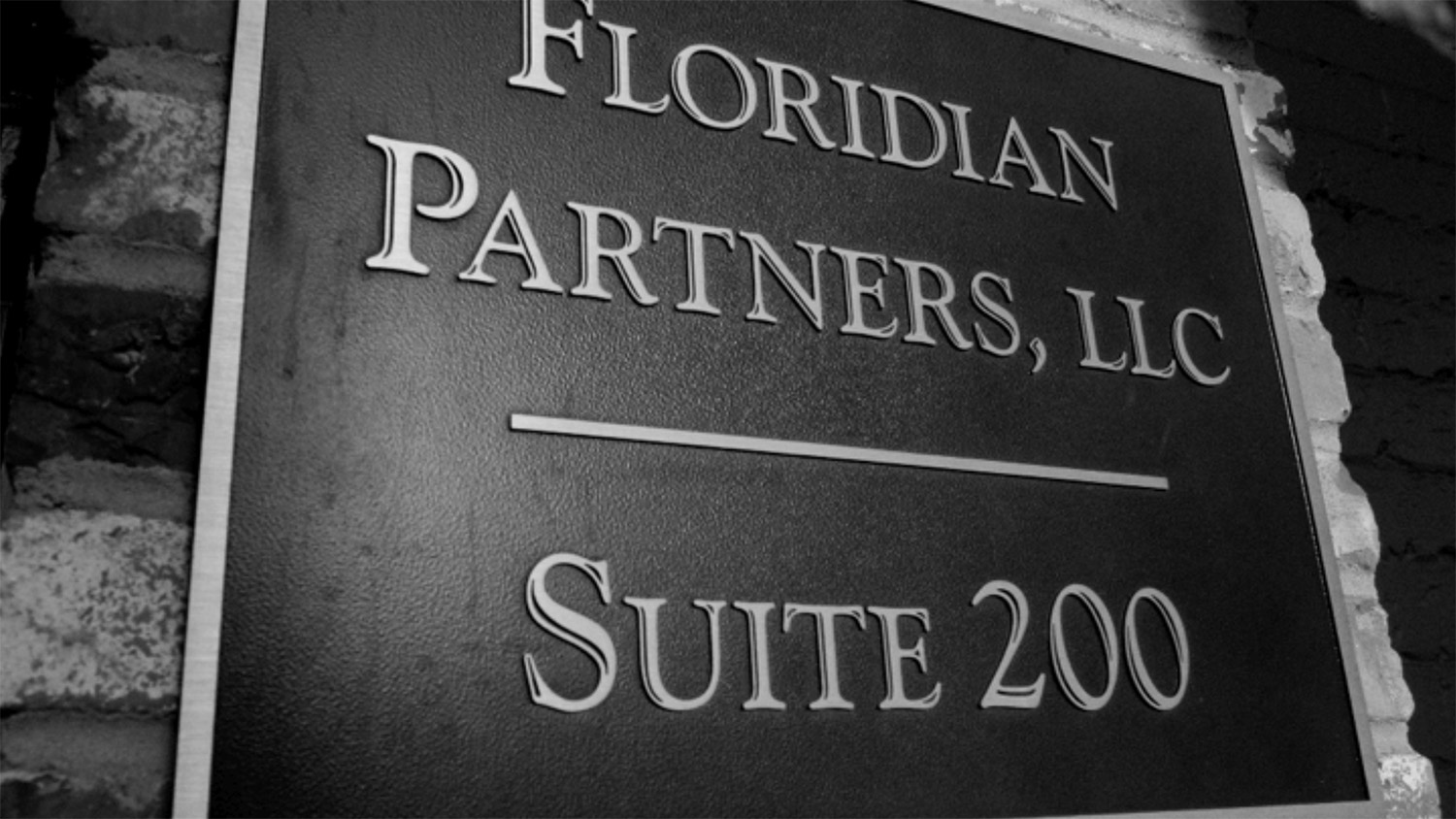 Median estimates show the seven-member team earned $950K.
Fresh compensation reports show lobbying firm Floridian Partners was at the doorstep of a seven-figure haul last quarter.
The firm's third-quarter earnings reports showed $560,000 in legislative lobbying pay and another $390,000 in executive branch earnings for a combined total of $950,000.
Lobbyists and lobbying firms report the pay they receive from each client in ranges, each covering $10,000 increments. Florida Politics uses the middle number of those ranges to estimate pay.
Firms also give a range for their overall earnings.
According to that line of Floridian Partners' reports, legislative receipts were between $500,000 and $1 million while executive pay fell between $250,000 and $500,000.
That means the firm earned at least $750,000 last quarter. However, the seven-member team could have earned as much as $1.3 million if each of its clients paid top dollar.
Last quarter saw lobbyists Jorge Chamizo, Charles Dudley, George Feijoo, Nichole Geary, Cory Guzzo, Gary Guzzo and Melissa Ramba handle four legislative clients in the $30,000 to $40,000 pay range — Avail, Florida Internet & Television, Liberty Mutual Group and the Seminole Tribe of Florida.
The top-tier set was followed by Florida Gulf Coast University, the Florida Insurance Council and Magellan Health in the $25,000 grade. Twenty clients showed up in the $15,000 bracket, with the balance paying $5,000 over the three-month span.
Floridian Partners' executive compensation report listed 61 clients. Sunshine State Health Plan, Liberty Mutual Group and MAXIMUS split the top spot on the sheet with $35,000 in retainers each.
Milliman and the National Council on Compensation Insurance were one rung down, and a dozen $15,000 clients were on their heels. Eleven others sent the firm $5,000 with the remaining principals marked down as $0 contracts.
Though insurers were most prevalent on Floridian Partners' reports — especially in the top half — the firm also handled the needs of utility companies Gulf Power and TECO Energy; beer giant Anheuser-Busch; first-wave tech company HP; agriculture juggernaut U.S. Sugar; and the Florida Realtors.
At $950,000, Floridian Partners' quarterly haul tracks behind their typical earnings, though only slightly. Across all four quarters of 2019, the firm earned $4.36 million, or about $1.1 million a quarter. If Floridian Partners' Q3 clients were on the heavier side of their reported ranges, that figure is still within reach.
Florida lobbyists and lobbying firms faced a Nov. 14 deadline to file compensation reports for the period covering July 1 through Sept. 30. Compensation reports for the fourth quarter of 2020 are due to the state in mid-February.