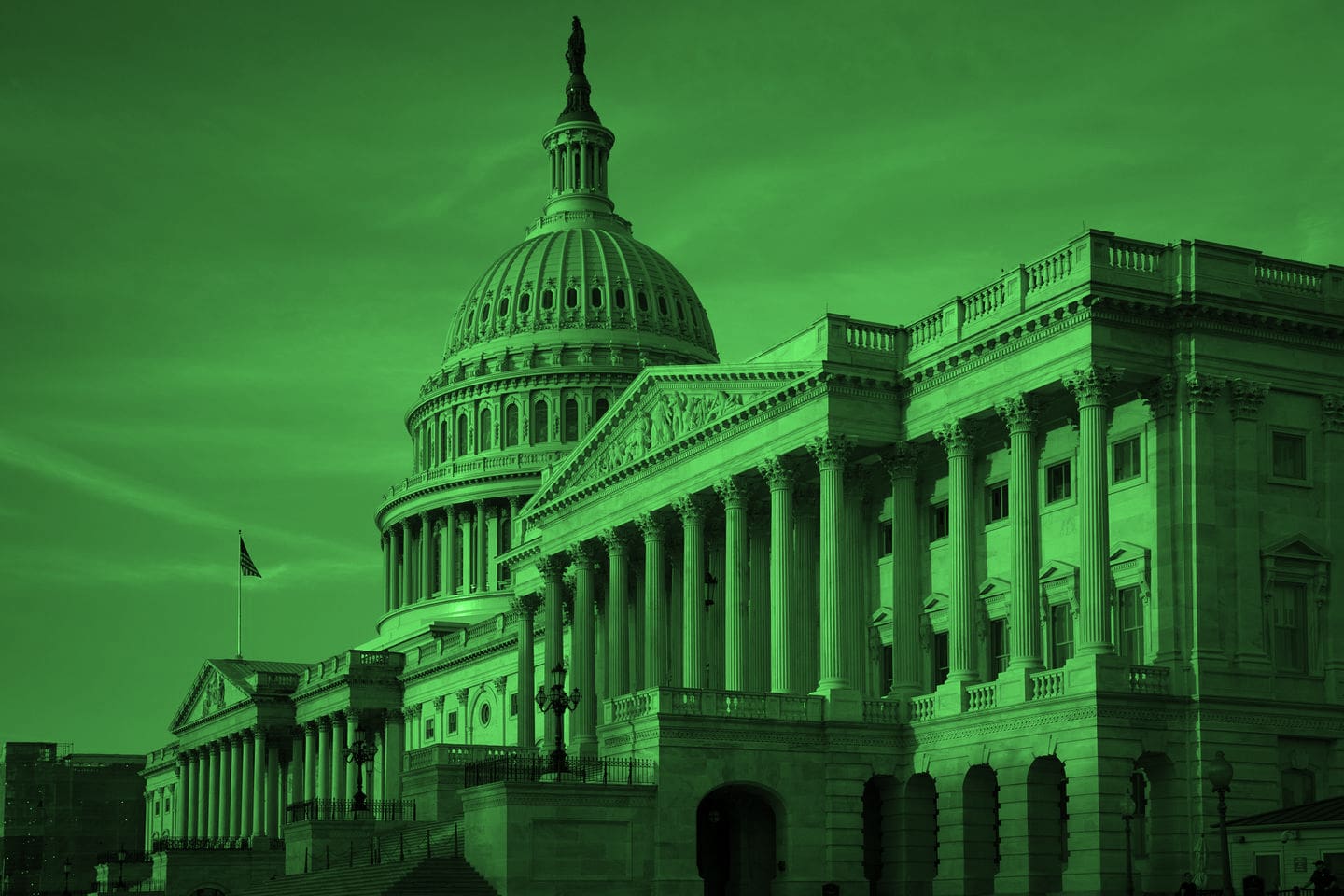 Donald Trump is threatening to veto the National Defense Authorization Act, which contains several Florida priorities.
Florida defense priorities
While a bipartisan group of Senators Monday evening released a promising package on COVID-19 relief, nothing has been sent to President Donald Trump's desk yet. But one part of the budget to successfully clear both chambers of Congress was the National Defense Authorization Act, and the final product included many priorities for Florida members of the Delegation.
Sen. Marco Rubio trumpeted the inclusion of funding to develop a 5G wireless network through the Public Wireless Supply Chain Innovation Fund and the Multilateral Telecommunications Security Fund. "It is in our national security interests to support American competition in the 5G market and take action to counter efforts by Chinese state-directed telecommunications companies to dominate wireless technology supply chains," Rubio said.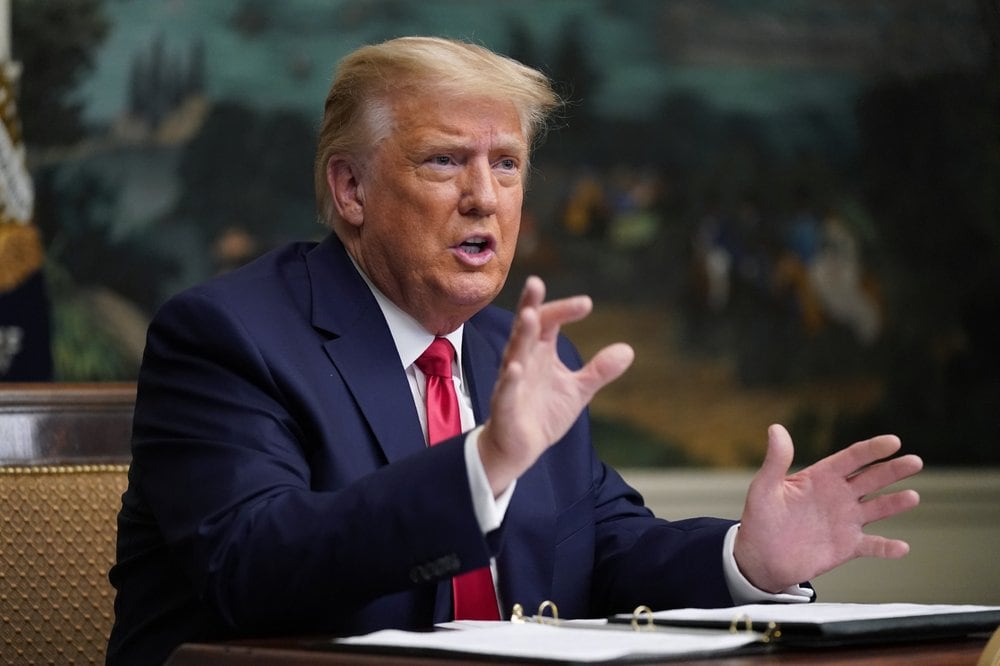 He also noted provisions that nixed the use of anonymous shell companies, a tool used by criminal syndicates to engage in money laundering, sex trafficking, fraud and terrorist financing.
Sen. Rick Scott, meanwhile, celebrated that his Secure U.S. Bases Act made it into the final budget. That reforms the use of foreign military student training, limiting participation far more following a shooting at the Naval Air Station in Pensacola last year.
"I vowed to do everything I could to make sure our military men and women and their families were safe on U.S. bases," he said. "I fought to make sure my Secure U.S. Bases Act, which requires thorough vetting and monitoring of foreign military students training at U.S. bases, was included in the NDAA. I'm glad my colleagues understand how important it is we get this passed to help prevent an attack like this from ever happening again."
House members celebrated wins as well. Palm Harbor Republican Gus Bilirakis saw three items he co-authored included in the defense budget. That included a measure on benefits for soldiers with conditions tied to burn pits, funding for a feasibility study on improving U.S.-Greece relations, and improvements on civilian licensure for military reentering the workforce, the latter of which he worked with Pinellas Democrat Charlie Crist on the bipartisan priority. Crist also noted the budget includes an amendment providing for climate resiliency improvements at MacDill Air Force Base.
Orlando Democrat Darren Soto saw two amendments included. One measure adds advanced sensor manufacturing to the list of microelectronics produced for national security, including goods produced at a BRIDG facility in Soto's district. Another provision calls for the completion of an analysis on blockchain technology and its effects on national defense.
Longboat Key Republican Vern Buchanan trumpeted reforms to training programs and a study on medical emergency readiness at bases abroad. He said this could result in changes to unpreparedness and protocol failures that led to the death of a Bradenton soldier, Spc Nicholas Panipinto.
And Miami Democrat Debbie Mucarsel-Powell worked on Coast Guard issues included in the bill. She co-introduced the Coast Guard Shore Infrastructure Improvement Act, which tackles a severe backlog of maintenance needs for on-land infrastructure.
While Trump has threatened to veto the bill for reasons unconnected to any of the Florida provisions, it appears that Congress will override such a move based on the votes in favor of the NDAA in both chambers.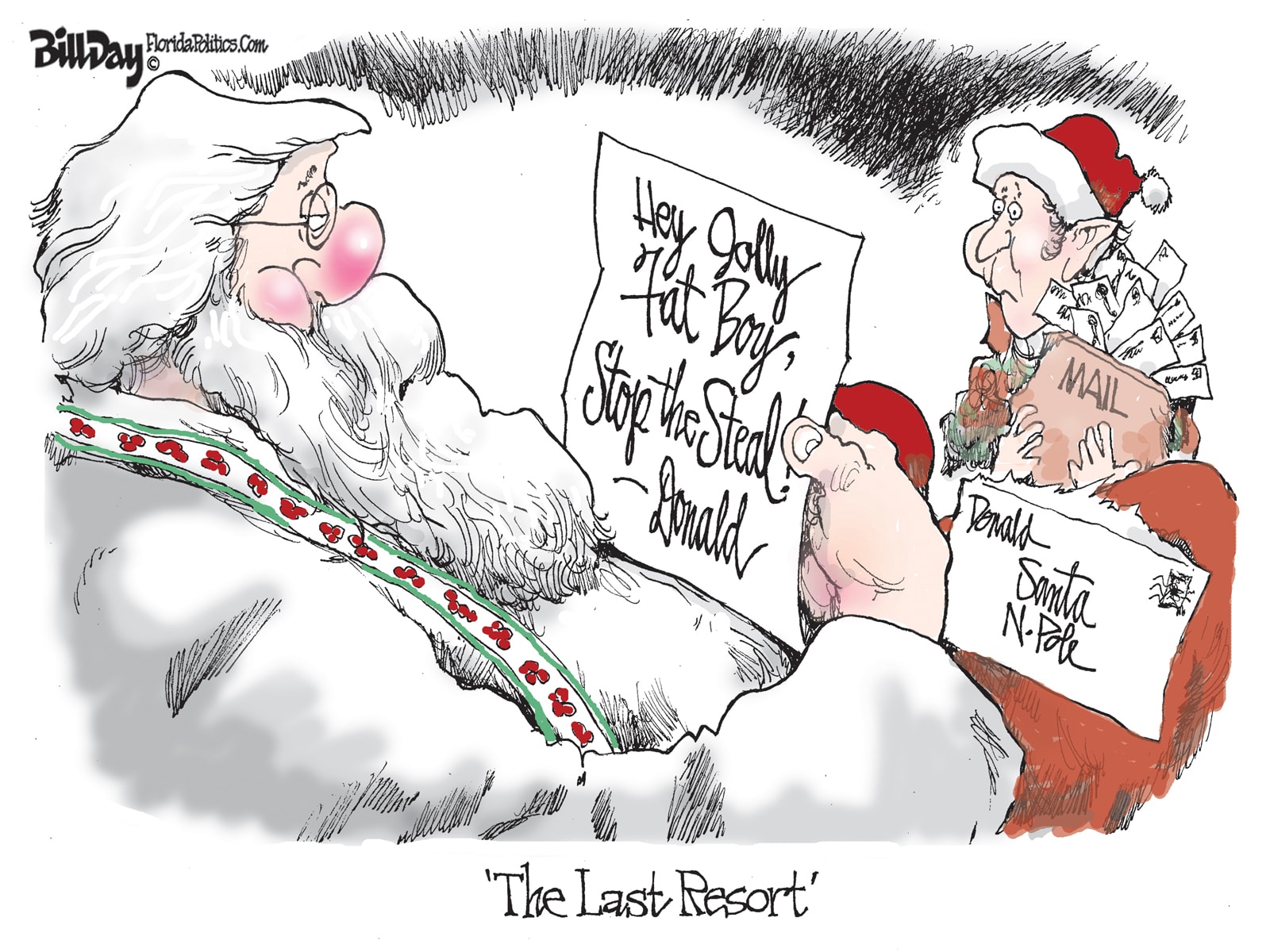 Rubio pressures Biden on Cuba
In a sign America-Cuba relations hold as much sway on Florida's federal politics as ever, Rubio issued a warning to President-elect Joe Biden not to return to Barack Obama-era policies regarding the island nation. In an op-ed published in the Miami Herald, Florida's senior Senator said human rights violations continue in the communist country 90 nautical miles south of the Florida coast.
"As the situation in Cuba worsens, a Biden Administration would face a critical decision when it comes to its policy toward the island," Rubio wrote. "Would Biden stand with the dissidents and continue the Trump Administration's key reforms, which have financially crippled the regime and prioritized the demands of the Cuban people? Or would he return to the failed Obama Administration policy of rewarding Raúl Castro and (Cuban President) Miguel Díaz-Canel with sanctions relief and political legitimacy for decades of repressive behavior?"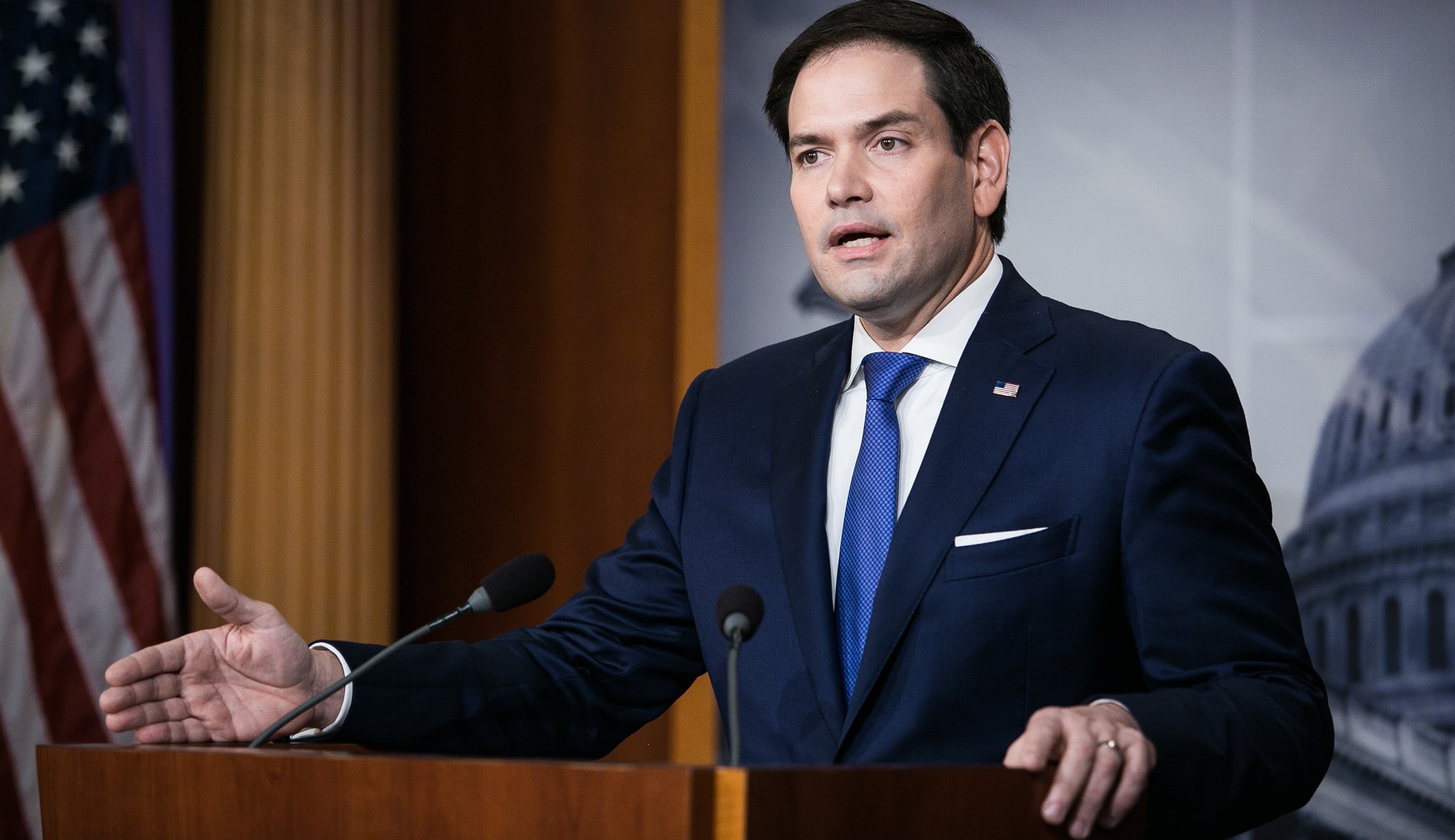 Obama worked to normalize relations with Cuba after a decades-long embargo that dated to the Fidel Castro regime. Rubio, the son of Cuban American immigrants, sounded in disagreement then, saying the move strengthened the Castro family's grip on power even in the face of elections and work on a new constitution. "The Obama administration, in collusion with American companies, is now responsible for essentially bankrolling a communist dictatorship, which works each day to undermine America's security and national interests," Rubio said at the time.
Under Trump, the U.S. position shifted, and Rubio said that's warranted as Cuban leadership continues to oppress dissidents.
"Any U.S. administration — especially one led by Joe Biden — must make explicitly clear that it understands what a disastrous decision it was for President Obama to accede to the release and pardon of the regime's convicted spy for murdering four Cuban American nationals, members of the humanitarian organization Brothers to the Rescue," Rubio wrote in his recent piece.
Scott intervenes in Hong Kong
The arrest of pro-democracy activists in Hong Kong has moved both of Florida's Senators to action.
Most recently, Scott reached out to Hong Kong Chief Executive Carrie Lam to release protesters. He criticized the use of a National Security law to bring charges on Apple Daily founder Jimmy Lai and the imprisonment of Joshua Wong, Agnes Chow and Ivan Lam.
"Last year, I became the first U.S. Senator to travel to Hong Kong after the protests began, and I had the unique opportunity to meet with you. During our meeting, I was disappointed you refused to answer even basic questions about the rights of Hong Kongers," Scott wrote in a letter to the Hong Kong leader. "You claim to value freedom, democracy, and Hong Kong's partnership with the United States, but over the past two years, you have proved to be nothing more than a puppet for General Secretary Xi (Jinping) and the Chinese Communist Party."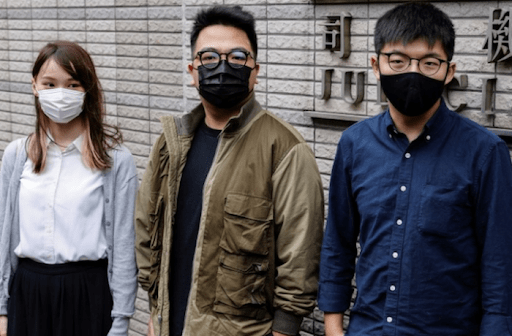 Rubio criticized the arrests when they occurred and showed a strong interest in Florida's Senate Delegation in democracy in the East.
In the letter, Scott suggested that Hong Kong was charging people for actions taking place before laws were written, a decidedly undemocratic course of action. More than political principles, the Senator also suggested an economic price for Hong Kong makes the actions untenable.
"Hong Kong's economy has been shattered, small businesses and international corporations are leaving, the government has lost all special privileges with the United States, and your people live in fear," Scott said. "You have failed Hong Kong and its citizens, and if you do not start standing for the freedoms the people of Hong Kong were rightfully promised, history will judge you harshly."
Deutch sides with Saudi dissidents
Similar actions by Saudi Arabia against opposition voices agitated Boca Raton Democrat Ted Deutch. He raised complaints with the Saudi government and called for action from the Trump administration following the sentencing of physician Walid al-Fitaihi to six years in prison for criticizing Arab nations on Twitter.
Al-Fitaihi's conviction was based on an alleged violation of Saudi Arabia's cybercrime laws, Reuters reports, as well as for showing sympathy to the Muslim Brotherhood. He was arrested initially in 2017 following an "anti-corruption" campaign by Crown Prince Mohammed bin Salman.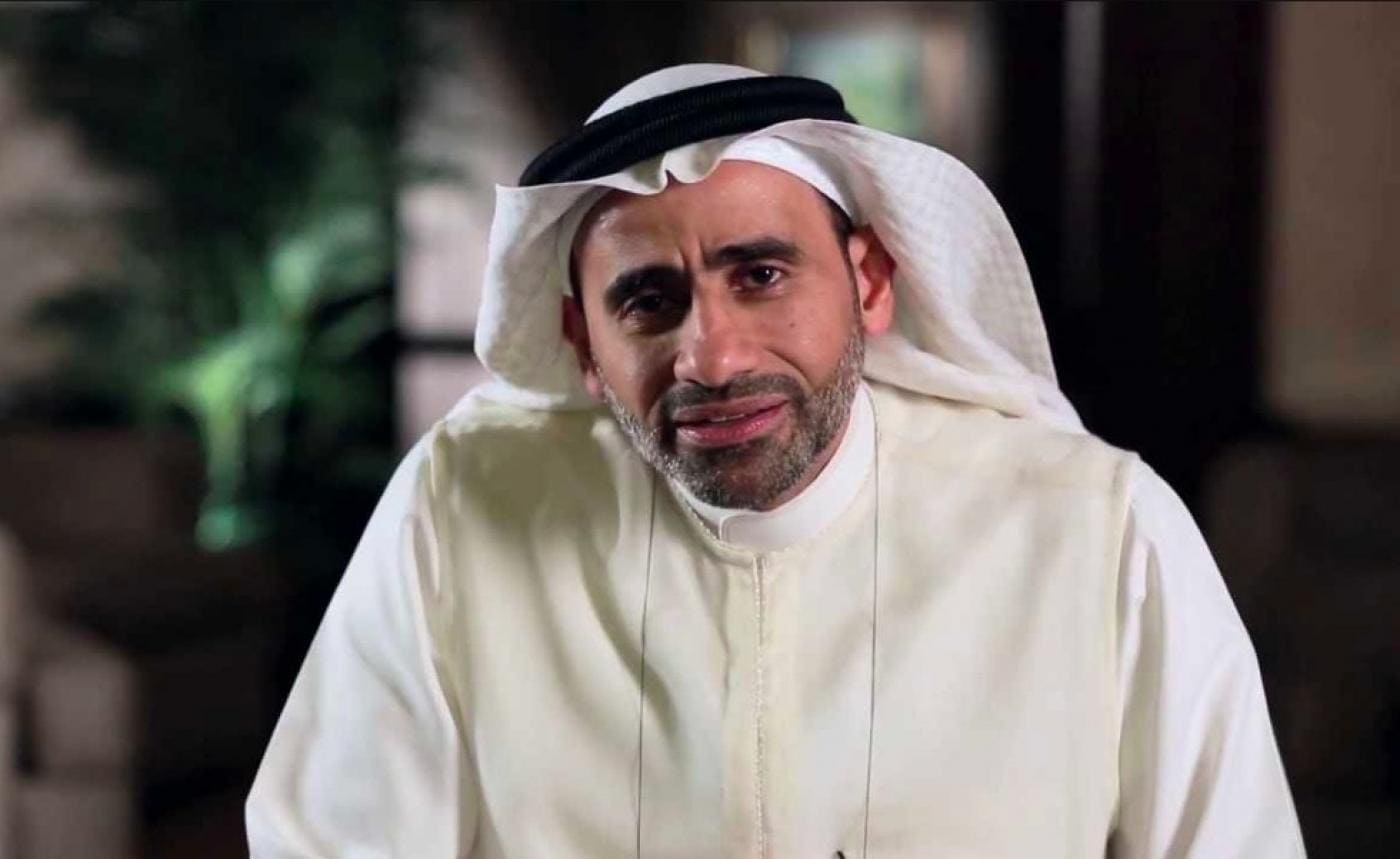 "The sentencing of a dual U.S.-Saudi citizen on charges that included illegally obtaining U.S. citizenship is extremely concerning. I've expressed this directly to the Saudis and expect [the] current Administration to do so," Deutch tweeted.
He expanded on that and raised the persecution of Loujain Al Hathloul, a women's rights activist being charged by Saudi Arabia as a terrorist for protesting in favor of letting women drive. Deutch has called for her release from prison, joining in an international outcry.
GOP members back election overturn
The official votes in the Election College, including those of 29 Florida electors, were cast Monday. The Sunshine State's votes went to Trump, but Biden emerged officially as President-elect. Extra attention fell on the vote, taken days after Texas' Attorney General filed a petition with the U.S. Supreme Court seeking to overturn four states' election results. The U.S. Supreme Court quickly dismissed that case, but not before 11 Florida Delegation members signed onto an amicus brief supporting the act.
Rep. Mike Johnson, a Louisiana Republican, emailed every Republican member of Congress looking for support, and most GOP members from Florida took the bait. An initial list of 106 members signing a brief included Gus Bilirakis, Mario Diaz-Balart, Neal Dunn, Matt Gaetz, John Rutherford, Ross Spano, Michael Waltz, Dan Webster and Ted Yoho. Later, Reps. Bill Posey and Greg Steube signed on to the brief as well.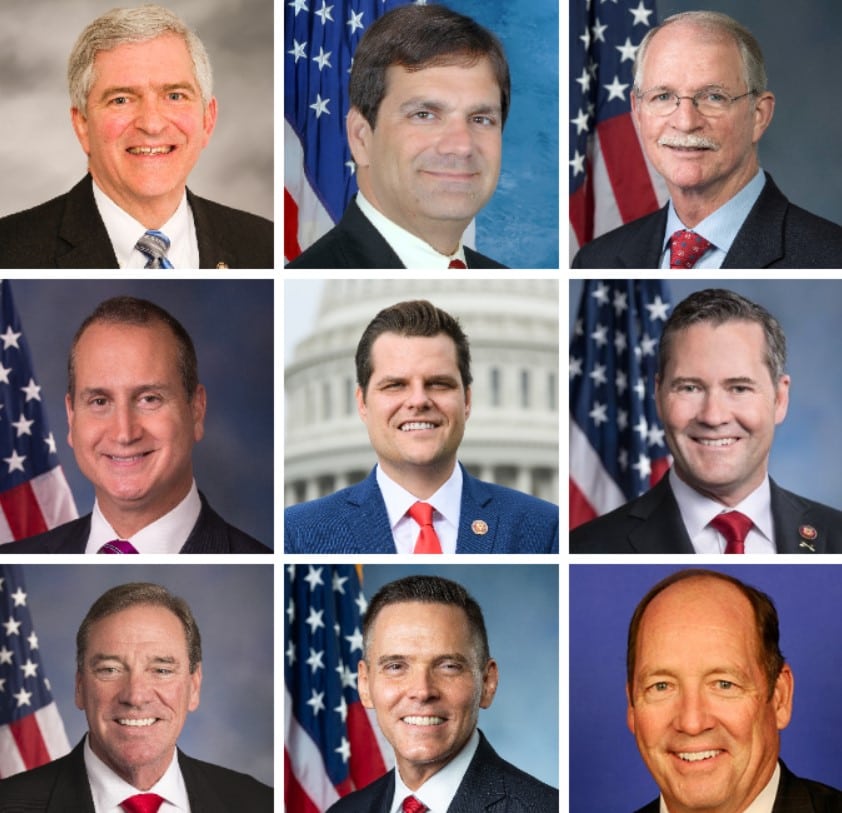 Johnson said the late addition of names was, at least in part, a clerical error. He tweeted to Steube in particular, thanking the Sarasota Republican for signing on, though even the final list of names misidentified Steube as a Representative from New Jersey. Of note, Posey seemed a conspicuous absence on the first list as he had called for federal investigations of Trump campaign claims, despite many of the accusations already having been recanted or debunked. After the Supreme Court decision, Steube sent a letter to Attorney General William Barr, demanding the Justice Department investigate voter fraud allegations. However, Barr said that'd been done and discovered no widespread fraud that could change the election results.
Ultimately, it left just three sitting Florida Republicans, Vern Buchanan, Brian Mast and Francis Rooney, taking no part in the high court petition.
So is the election completely done? Not according to some House members. An Ohio Republican, Jim Jordan, said Trump should not concede because he plans to challenge the Electoral College results on the House floor. Based on past events, it's likely some Florida members will join in the fight. But enough Republican Senators, now including Majority Leader Mitch McConnell, acknowledged Biden's win following the Electoral College vote, and a challenge seems a non-starter in the upper chamber.
Gaetz promotes #PardonSnowden
A growing number of individuals have started to publicly call for a pardon for Ed Snowden, who leaked controversial National Security Agency information-gathering techniques in 2013. Gaetz joined the chorus and challenged both intelligence leaders from the Obama administration and national security hawks in his Party on the matter.
"Trump is listening to the many of us who are urging him to #PardonSnowden," Gaetz tweeted. "It's the right thing to do." No pardon had been issued as of publication, but Gaetz has been one of the outgoing President's strongest allies on the Hill.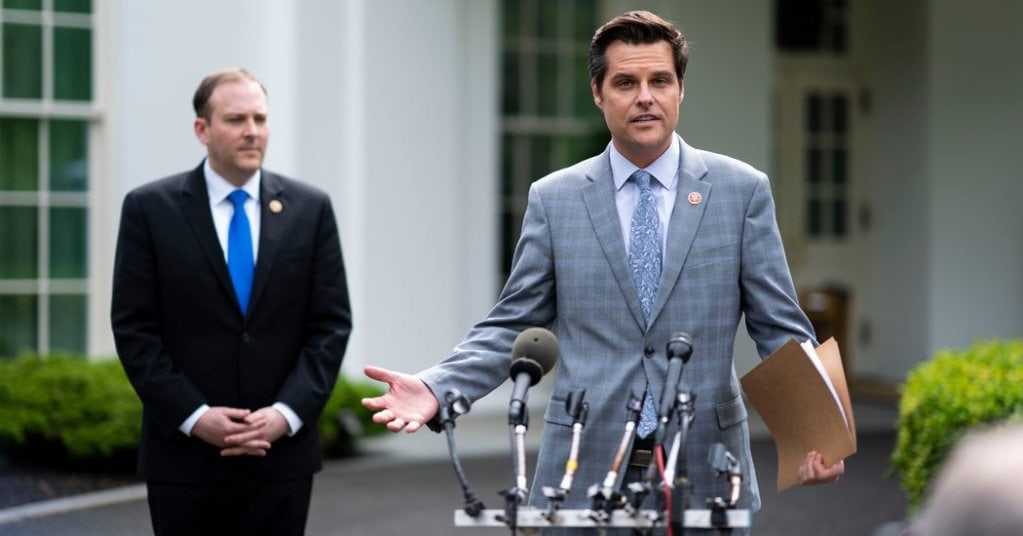 The Snowden leaks created several strange political bedfellows, with many liberals expressing dismay at the Barack Obama administration for allowing Americans' privacy to be compromised as many conservatives joined Gaetz in criticism based on government overreach. That puts the Fort Walton Beach Republican on the same side of the issue as Vermont Sen. Bernie Sanders, a self-proclaimed democratic socialist, and the editorial board of The New York Times.
The issue also stoked a longtime feud between Gaetz and House Republican Conference Chair Liz Cheney, whose father Dick Cheney as Vice President pushed for an escalation in intelligence agencies' ability to gather data on Americans in the wake of 9/11. Liz Cheney called Snowden a "traitor" responsible for the largest intelligence leak in U.S. history and someone who "handed over U.S. secrets to Russian and Chinese intelligence putting our troops and our nation at risk."
Gaetz found that rich. "The Cheney ideology supporting forever wars puts more troops at risk than Edward Snowden ever did," he responded.
Fresh voice for conservatism
Gainesville Republican Kat Cammack won't take office for her first term until January, but she's already earned notice in GOP ranks. She was just tapped as the freshman Steering Representative for the Republican Study Committee, the House's conservative caucus, and a force pulling legislation to the right since 1973.
Indiana Republican Jim Banks, who just won election to chair the group, welcomed Cammack, who has earned a fair bit of national attention since her election in Florida's 3rd Congressional District based on her personal story.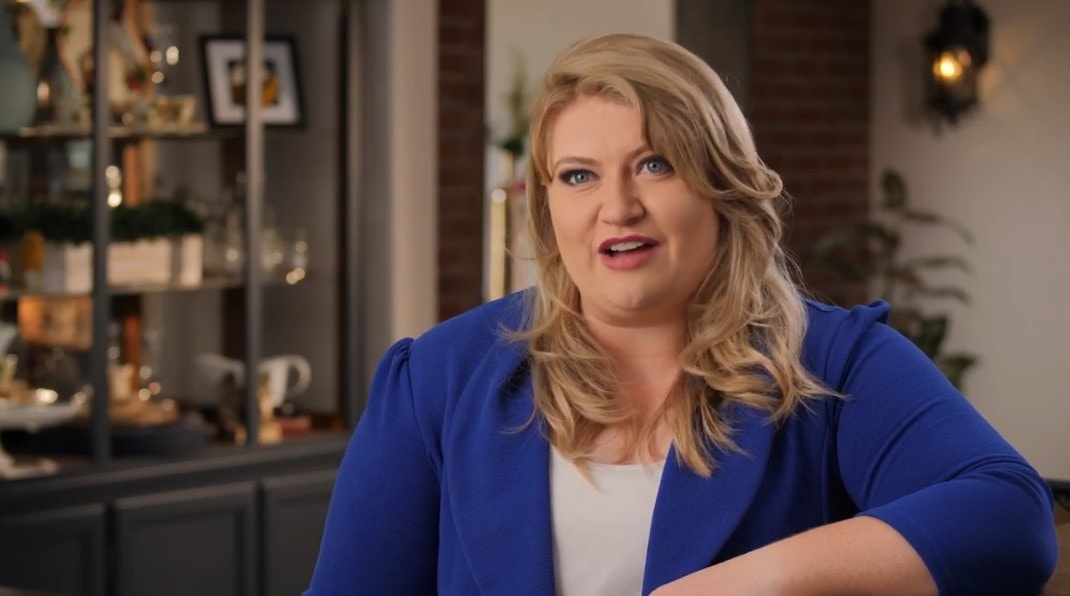 "Kat is the youngest Republican woman elected in 2020, ardently anti-abortion, and a strong conservative," Banks said. "I'm proud to have her on RSC's Steering Committee, where she will help us advance conservative principles at a time our country desperately needs it."
Cammack welcomed the opportunity to join the group. "I am proud to have received this position to serve on the Republican Study Committee and am looking forward to being a voice for our conservative values," she said. "As the youngest woman in the 117th Congress, I am honored to have the opportunity to hold this position as we look forward to building a safe and strong America."
Murphy leads on national security
America needs a healthy dose of "strategic empathy" in addressing foreign affairs and national security, former National Security Adviser H.R. McMaster told a bipartisan panel of Representatives led by Orlando Democrat Stephanie Murphy Monday.
McMaster, the retired Army lieutenant general who served as Trump's National Security Adviser in 2017-18, largely defended Trump's policies, though he expressed some disillusionment with Trump, particularly in addressing cybersecurity.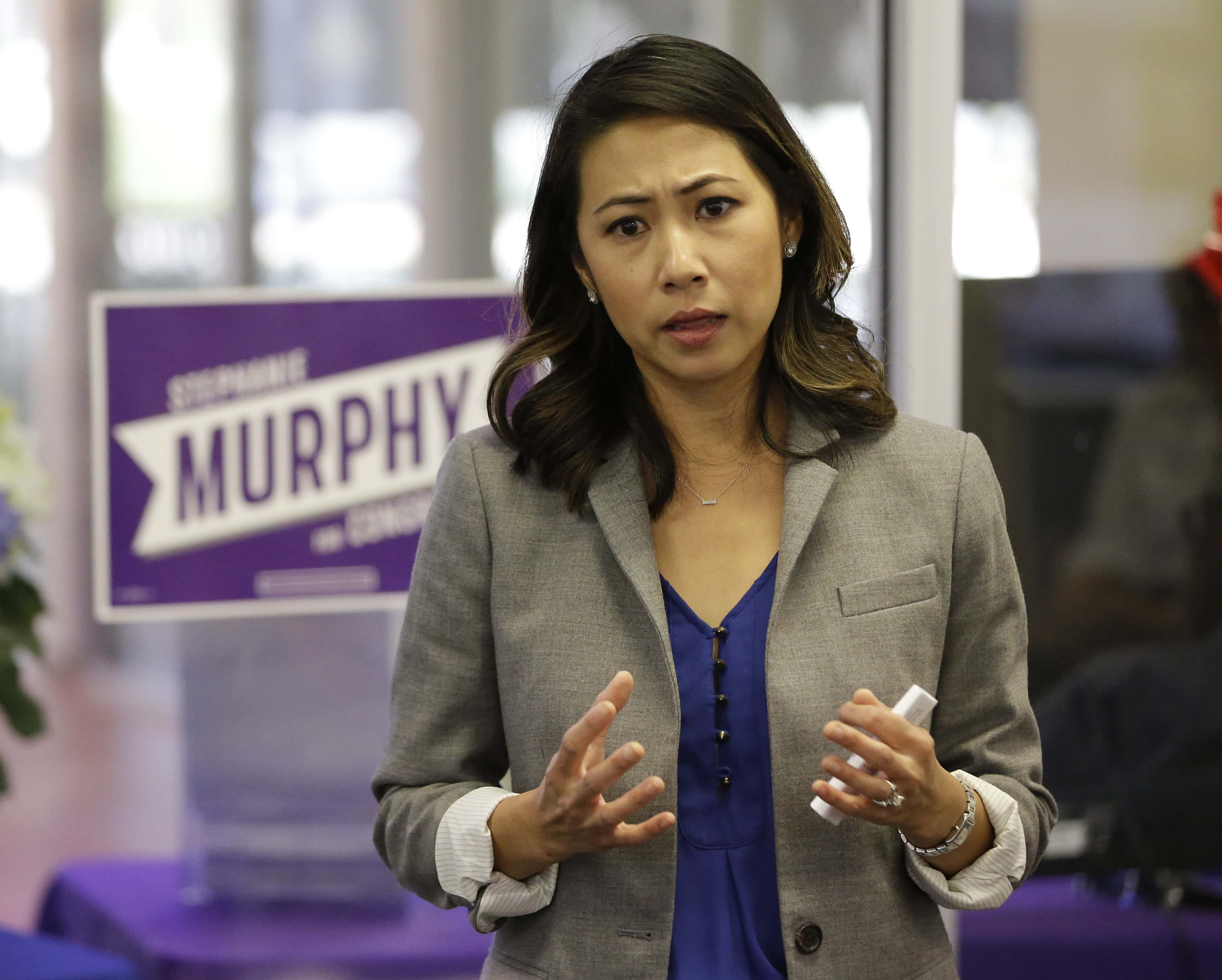 He spoke to a panel of House members chaired by Murphy, a Winter Park Democrat, and included Democratic Reps. Jim Costa of New York, James Himes of Connecticut, Ed Case of Hawaii, and Kathleen Rice of New York, and Republican Reps. John Katko of New York and Warren Davidson of Ohio.
Speaking on Zoom that was open to the public, the panel was the fourth in Murphy's national security briefings with congressional colleagues.
In opening comments and in answers to questions from the members of Congress, McMaster offered wide-ranging views on foreign affairs covering China, Russia, North Korea, Syria, Iran, Iraq, Afghanistan, the Middle East, Venezuela, and India. He also discussed global threats from viruses, terrorism and cyberattacks.
He often sounded as if he were promoting his new book, Battlegrounds: The Fight to Defend the Free World, referencing it often. His messages generally stuck to themes that America needs to continue many of the existing policies that Trump has been following yet reengage broadly in international affairs.
"What do we need to do to restore our strategic competence? I think we need, first of all, a strong dose of what historian Zachary Shore calls 'strategic empathy,'" McMaster told the members. "And that is, in particular, paying attention to the emotions, the ideology, and the aspirations that drive and constrain the other."
McMaster helped Trump form much of his foreign policy, particularly in the first half of his term, and he largely defended that effort. However, without being explicitly critical of Trump personally, he condemned Trump's November firing of Cybersecurity and Infrastructure Security Director Christopher Krebs after Krebs declared that the 2020 elections were perhaps the safest and most secure ever.
McMaster said Trump should have celebrated how safe and secure his administration made the elections, rather than falsely claiming the opposite.
"Chris Krebs did a great job, you know, and he got fired," McMaster said.
To Paris with love
Tampa Democrat Kathy Castor hopes the dawn of a Biden administration means a return to the Paris climate accord. On the fifth anniversary of the Paris Agreement, the House Select Committee's chair on the Climate Crisis sounded optimistic that the U.S. will renew a pledge Trump has long opposed.
"As we turn the page on the Trump Administration, the days of mocking experts, endangering public health, and ignoring the need for climate action are over," Castor said. "Instead, the Biden administration will shepherd a new era of climate progress, as we endeavor to reduce pollution, protect our lands and ocean, and ensure clean air and water for communities across the nation."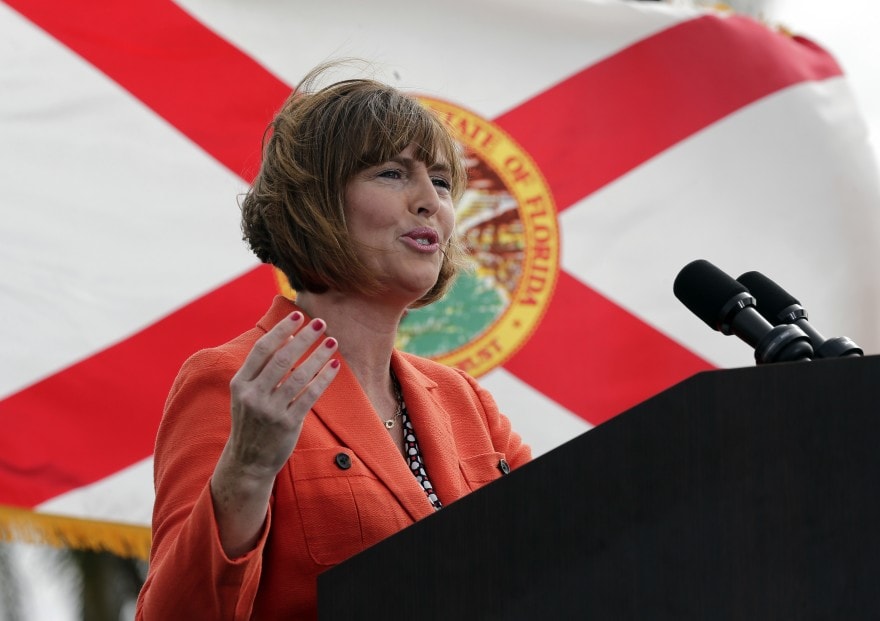 Castor pushed back at notions environmental restrictions included in the accords might hurt American business unfairly compared to the rest of the globe. She suggested a clean energy industry would instead provide a needed lift to the U.S. economy while also improving its health by reducing pollution and emissions. She has worked on the issue intensely since Democrats reclaimed the House majority in 2018.
"Rejoining the Paris Agreement and working to reach our climate goals will be good for America. That's why the House of Representatives passed my bill, the Climate Action Now Act, last year to prevent Trump from retreating from our climate goals," she said. "And it's why so many Governors, Mayors, tribal leaders, businesses, and institutions have doubled down on climate solutions and clean energy investments.
"In the absence of leadership from the Trump White House, diverse sectors of American society have stepped up to declare that America is all in, and they've made incredible strides toward producing clean electricity, reducing emissions, and pushing for environmental justice. As President-elect Biden prepares to take office, he will benefit from the great progress made by these bold leaders. And they, in turn, can now rely on a President who will follow the science and who shares their vision of a clean energy future."
SCOTUS sides with Florida rape survivor
A rape case involving a Port St. Lucie victim made it to the Supreme Court, which overturned a lower court decision that effectively let her assailant off on a technicality. For years, Harmony Allen fought a determination that a master sergeant convicted of raping her could walk free because of a five-year statute of limitations on rape in the Uniform Code of Military Conduct. Allen first spoke out in 2014, identifying Master Sgt. Richard Collins as her attacker. A military court convicted Collins in 2017 and sentenced him to more than 16 years in prison. But Collins fought that conviction and won on an appeal.
The 8-0 decision last week from the Supreme Court (new Justice Amy Coney Barrett did not participate) effectively removed the statute of limitations.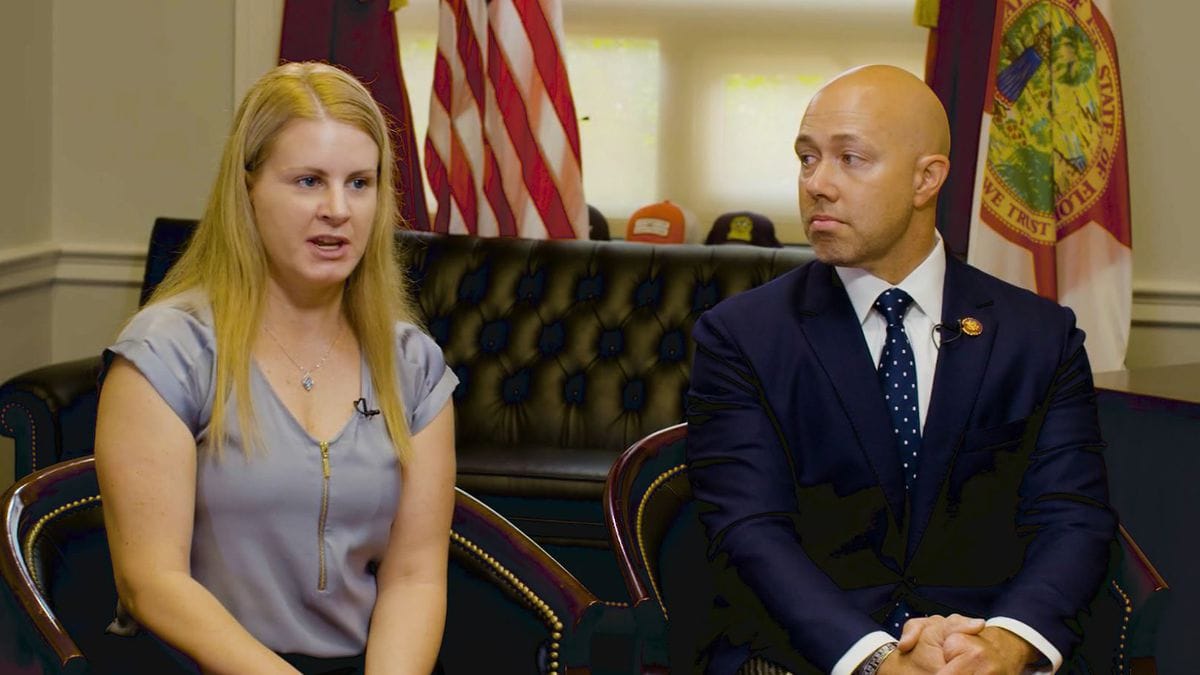 "This has been a long and difficult journey, but today's ruling finally brings me peace. For years, I had to live with the fact that my rapist was set free with nothing stopping him from doing to another innocent woman what he did to me," Allen said. "Today's decision changes that, and after all these years, I can finally take a deep breath knowing that justice has been served."
Allen's case was bundled with two others.
Stuart Republican Mast had lobbied the U.S. Solicitor General to take up the case and praised the decision.
"Harmony Allen has been relentless in her fight for justice to hold her rapist accountable for the crimes he committed, and I am proud to stand by her today in victory," Mast said. "This was no easy fight, but we gave it everything we had for years — writing Harmony's Law, urging the Solicitor General to take up the case, and securing a Supreme Court hearing. Today's decision is a monumental one, and it serves a justice that was long overdue."
End of watch honor
A U.S. Postal Service location in South Florida could soon be named for fallen Florida Highway Patrol Trooper Joseph Bullock.
Stuart Republican Mast announced the House passed his bill to designate a Port Salerno Facility as the Joseph Bullock Post Office Building. The 42-year-old Trooper, whose name should soon adorn the building, was shot and killed in Martin County by a motorist in February apparently over frustration at the cost of towing a disabled vehicle on Interstate-95. Another law enforcement officer who stopped at the scene killed the shooter. "There are no words or actions that can pay the debt we each owe heroes like Florida Highway Patrol Trooper Joseph Bullock," Mast said. "But today, the House of Representatives helped me honor a hero by passing this legislation, preserving his legacy in our community for generations to come."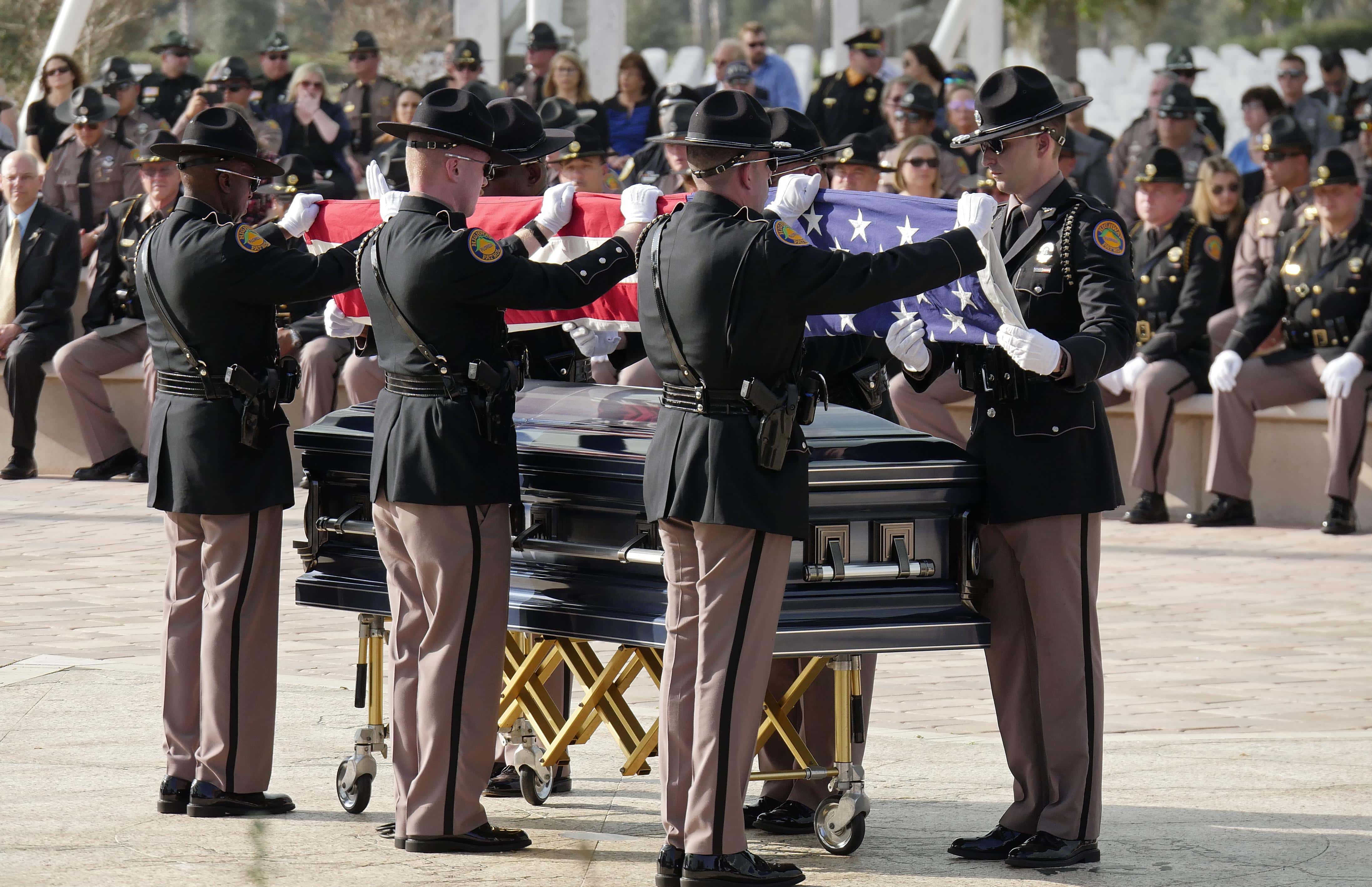 Bullock was a 19-year veteran of the Highway Patrol, and before that, served in the U.S. Air Force. Mast, notably, is an Army veteran disabled in the line of duty 10 years ago.
The Senate must still pass legislation before heading to the President's desk for a signature.
On this day
Dec. 15, 1978 — "U.S. to recognize Red China" via The Arizona Daily Star — President Carter said that he would grant diplomatic recognition to Communist China on New Year's Day, sever diplomatic relations with Taiwan, and meet here next month with communist Vice Premier Tend Hsiao-ping. "'We are recognizing simple reality,' Carter said as the United States ended nearly three decades of hostility with mainland China that once saw the two nations fighting a land war in Korea.
Dec. 15, 1791 — "The Bill of Rights ratified" via the Library of Congress — The Congress of the United States of America ratified the Bill of Rights, the first 10 amendments to the U.S. Constitution, confirming the fundamental rights of its citizens. The First Amendment guarantees freedom of religion, speech, the press, and peaceful assembly and petition rights. Other amendments guarantee the rights of the people to form a "well-regulated militia," to keep and bear arms, the rights to private property, fair treatment for accused criminals, protection from unreasonable search and seizure, freedom from self-incrimination, a speedy and impartial jury trial, and representation by counsel.