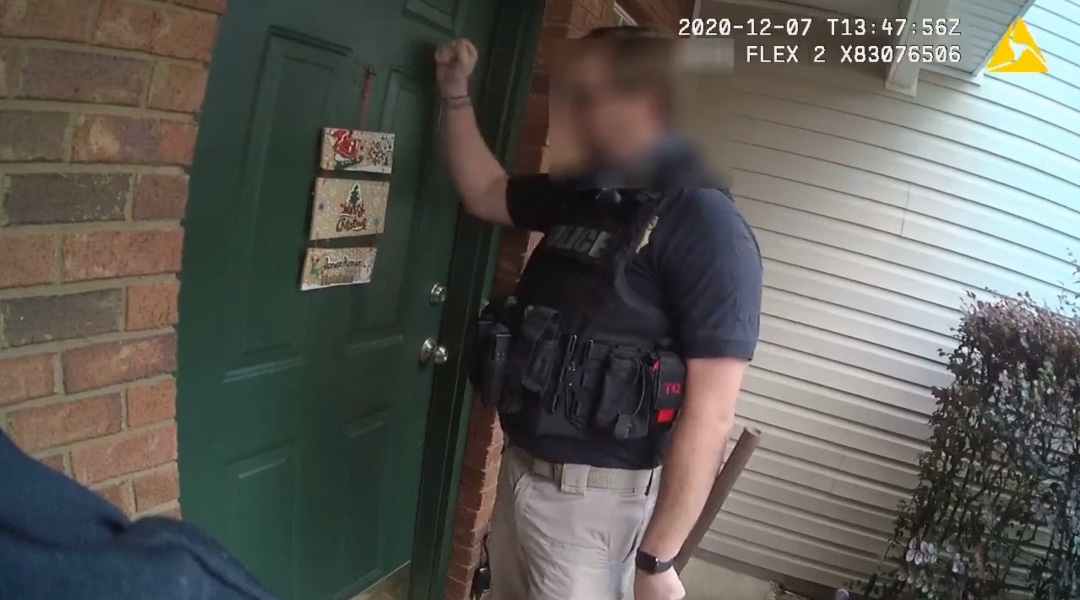 The Democrats want to know if retaliation was at play.
Eleven members of Florida's congressional delegation called Monday on Florida's Chief Inspector General Melinda Miguel to investigate what's going on with former Department of Health data cruncher Rebekah Jones.
In a letter led by Rep. Debbie Wasserman Schultz of Weston, the 11 House members raised Jones' claims that she had been fired last spring for refusing to falsify COVID-19 data reported by the state and that her home was raided by state officers last week to seize evidence she possessed.
At a minimum, the Democrats are urging the Chief Inspector General to offer reassurances that the state can be trusted to report the truth about COVID-19 "during an exponentially worsening public health crisis by looking into Jones accusations."
At worst, the Democrats raised the prospect that the actions against Jones were political and retaliations against her for her criticisms of Florida's COVID-19 data collection procedures.
"It is vital that our state government not erode the trust of Floridians and instead, provide transparency into these troubling reports," the Democrats' letter states.
Jones was fired from her DoH job as a geographic information systems data manager in May in a brouhaha. She accused the state of trying to make her post misleading data to reduce public fear of the coronavirus crisis. Gov. Ron DeSantis responded, denying that and accusing her of being unqualified and insubordinate.
She has been a thorn to DeSantis ever since, launching her own COVID-19 data website and speaking out frequently to both state and national media. She also has filed a whistleblower complaint, which is currently under investigation.
On Dec. 7, with weapons drawn, Florida Department of Law Enforcement agents served a warrant on her home and seized her electronic devices. The state contended it was investigating a data breach tracked to her home. She said it was a raid to grab evidence she had accumulated of wrongdoing by the state.
She and the state's responses to her have drawn sharply divergent partisan responses. Republicans denounced her as a hack spinning a false conspiracy theory. DeSantis and House Speaker Chris Sprowls also attacked the media for not disregarding her and for calling the FDLE action "a raid." Democrats denounce how she is being treated.  Sen. Shevrin Jones called it a raid and said it was "dangerously irresponsible."
Into that arena come the Florida Democrats in Congress. All but Reps. Stephanie Murphy of Winter Park and Val Demings of Orlando signed the letter, yet both of them have previously called Jones' treatment, "troubling."
"The actions taken by the DoH and the FDLE are of serious concern and public interest in light of Ms. Jones' allegations, and as such, it is vital that your office investigate these urgent matters," the Wasserman Schultz-led letter to Miguel decries.
The 11 Democratic members called on the Chief Inspector General's Office to investigate whether she was fired "as an act of retaliation for her refusal to release inaccurate or misleading COVID-19 data."
They also called for an investigation into "whether any individuals or public officials outside the FDLE were involved in the decision to begin a criminal investigation of Ms. Jones or seek a search warrant for her residence. It should include, at a minimum, whether the decision to begin an investigation or execute a search warrant was motivated by political considerations or a desire to retaliate against Ms. Jones for her criticism of Florida's COVID-19 data collection procedures."
The other signatories were Reps. Alcee Hastings, Darren Soto, Ted Deutch, Frederica Wilson, Charlie Crist, Lois Frankel, Al Lawson, Kathy Castor, Donna Shalala, and Debbie Mucarsel-Powell.