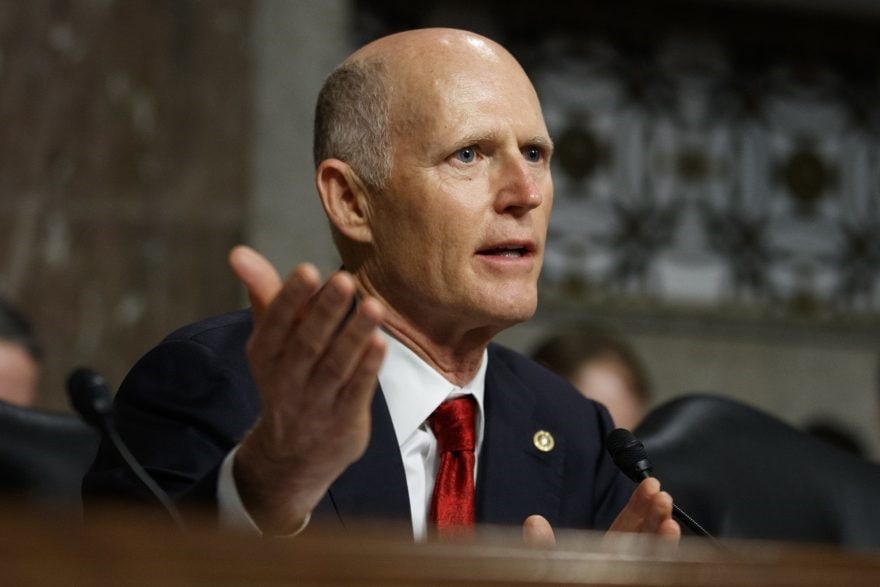 'How is this different than what Maduro's doing?'
U.S. Sen. Rick Scott, a first-term Florida Republican, gave voice to numerous election security concerns in a Senate hearing Wednesday.
The meeting of the U.S. Senate Committee on Homeland Security and Governmental Affairs drilled down on persistent claims from the President and some allies that voting irregularities may have swayed last month's Presidential election.
Scott contended that American voters had "lost confidence in the electoral process" soon after Joe Biden defeated Donald Trump in last month's election.
And his comments suggested they hadn't gained more confidence in the weeks since, with the Senator saying that people don't trust the process.
The Senator described his sojourns back to Naples, and the frustrations that those in his social set convey.
"Everytime I go out, people come up to me," he said.
Those people, the Senator added, are "mad … about the unfairness of the system" and "furious that the whole system is rigged."
The Senator likened American state-level election administration to how the vote is run in Venezuela, asking "how is this different than what (Nicolás) Maduro's doing?"
"It's so simplistic when you hear about people who are dead that vote, people that don't live in the state that vote. You hear all these things, and there's no recourse," Scott added
"I don't know if anything will happen with this election, but clearly we can't let this go on for the next election," Scott added.
The Senator has a bill to fix this. His VOTER Act "protects the integrity of federal elections with fraud prevention measures and requires all eligible ballots to be counted and reported within 24 hours after polls close on Election Day to promote certainty in the outcome of a federal election."
Even if the Senate should pass it in 2021, that bill has a narrow path forward to affect the 2022 election, given the realities of a Democratic-controlled House of Representatives.