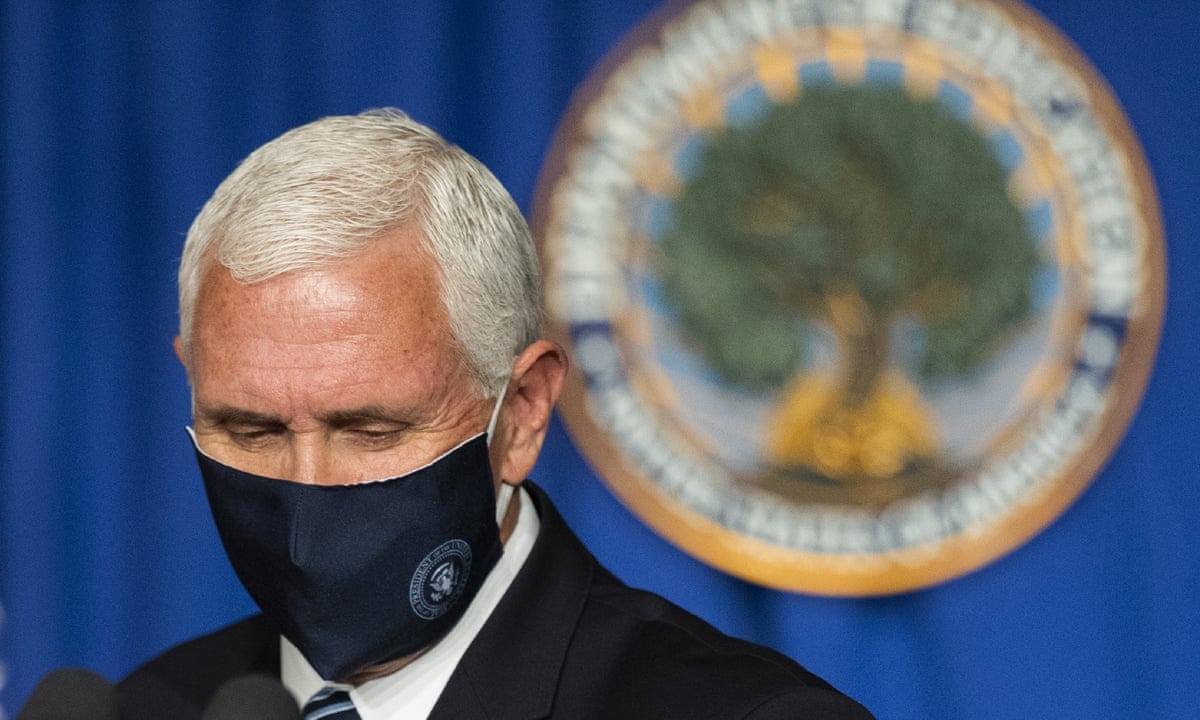 Administration officials know the shot will be a hard sell for some.
President Donald Trump was not on the scene when his second-in-command was the first administration member to get vaccinated for COVID-19 Friday.
With more than 17,300,000 Americans having already gotten the virus, 311,000 confirmed deaths and hospital capacity stretched to the limit with Christmas just days away, a smiling Vice President Mike Pence got his first shot of the Pfizer vaccine Friday on national television.
Pence, Second Lady Karen Pence and Surgeon General Jerome Adams all got "the jab" at the Eisenhower Executive Office Building near the the White House.
Pence projected his characteristic optimism as he worked to that end Friday, wearing a short sleeve sport shirt and khakis, his eyes smiling in reassurance. Neither he, his wife, or the Surgeon General displayed any adverse effects immediately after the shot.
"The American people deserve to know we've never been more prepared to combat the coronavirus than we are today," Pence said.
The Vice President urged "vigilance" as the vaccine is deployed, telling Americans to "do your part" and "practice social distancing and wear a mask."
"We are rounding the corner … we can see the light at the end of the tunnel," Pence added. "We will get through this together and we will heal our land."
Surgeon General Adams was likewise positive.
"The finish line is in sight," he said, with just a "couple miles" to go.
Adams described the vaccines as a "gift from above," but said the next struggle is going from "vaccines to vaccinations."
"Working to combat mistrust and misinformation will be critical," Adams said.
For the Pences and the Surgeon General, a second shot will be needed, as the Pfizer shot requires two administrations of the vaccine.
While President Trump, who recovered from COVID-19 this fall, thus far has not taken the vaccine, he did get some credit from his replacement in the Oval Office Thursday.
President-elect Joe Biden, during a late night TV hit with Stephen Colbert, said "I think what he's done, getting the vaccine moving, has been positive."
Biden has yet to get the vaccine, but plans to. House Speaker Nancy Pelosi and Senate Majority Leader Mitch McConnell likewise are expected to get the shot soon.
Closer to home, Gov. Ron DeSantis has focused on inoculating residents of long-term care facilities, a process that started this week.
"Let's let her rip," the Governor quipped ahead of a shot being administered to an 88 year old woman in a wheelchair Wednesday.