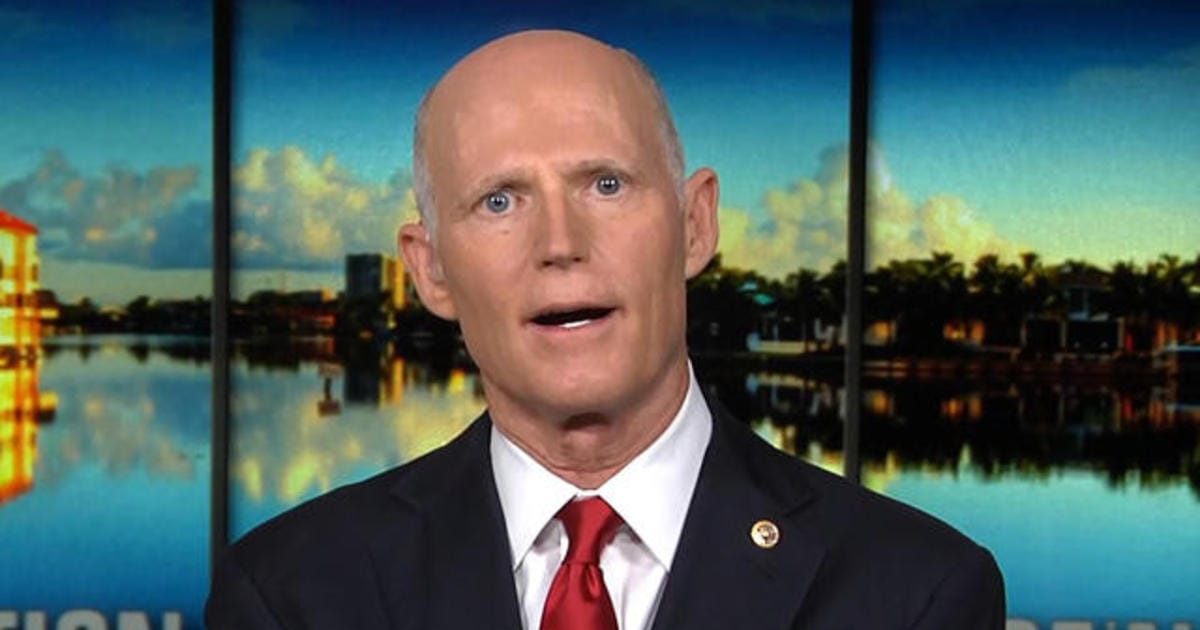 Scott wants to 'lower the rhetoric'
Sen. Rick Scott argues this week that impeaching President Donald Trump is a generally bad idea if the goal going forward is national unity.
The Senator, who was one of just a few Senate Republicans to vote against certifying all electoral slates last week, seems to be leading with calming rhetoric this week as he attempts to counter that controversy, suggesting that impeachment isn't in the national interest.
He offered a tweet Monday afternoon in which he said impeachment of the President wouldn't "help American families or bring our country together."
That tweet promoted an appearance on the Fox News Channel Monday morning, in which Scott cautioned against a House impeachment of Trump and for a moderation of rhetoric and "vendettas" by Democrats,
"I'm not going to do what the Democrats are doing. I think we need to lower the rhetoric. We need to get some unity going," Scott told "Fox and Friends" hosts Steve Doocy, Ainsley Earhardt, and Brian Kilmeade.
Democrats, Scott added, "need to think about what they want to accomplish rather than having a vendetta against Donald Trump."
Even a delayed impeachment trial in the Senate, Scott said, would just "continue to focus on the Democrats' agenda to hurt the past."
"Joe Biden's not going to get anything done if he continues on this path," Scott predicted. "And neither will the Democrats."
"All these vendettas against the past: it makes no sense," Scott said. "This should be a time of unity, of hope for the future. That's not what they're doing."
"Who knows what their plan is? But if their plan is to accomplish something, this is the opposite. If their plan is to reduce rhetoric, which we have to do, this is the opposite," Scott said.
Scott, in his capacity as incoming head of the National Republican Senatorial Committee, released a video in which he noted that he needed to raise a "gazillion dollars" and that he respected donors. The two-minute long clip contained zero mention of either President Trump or the seeming inevitable post-insurrection impeachment.