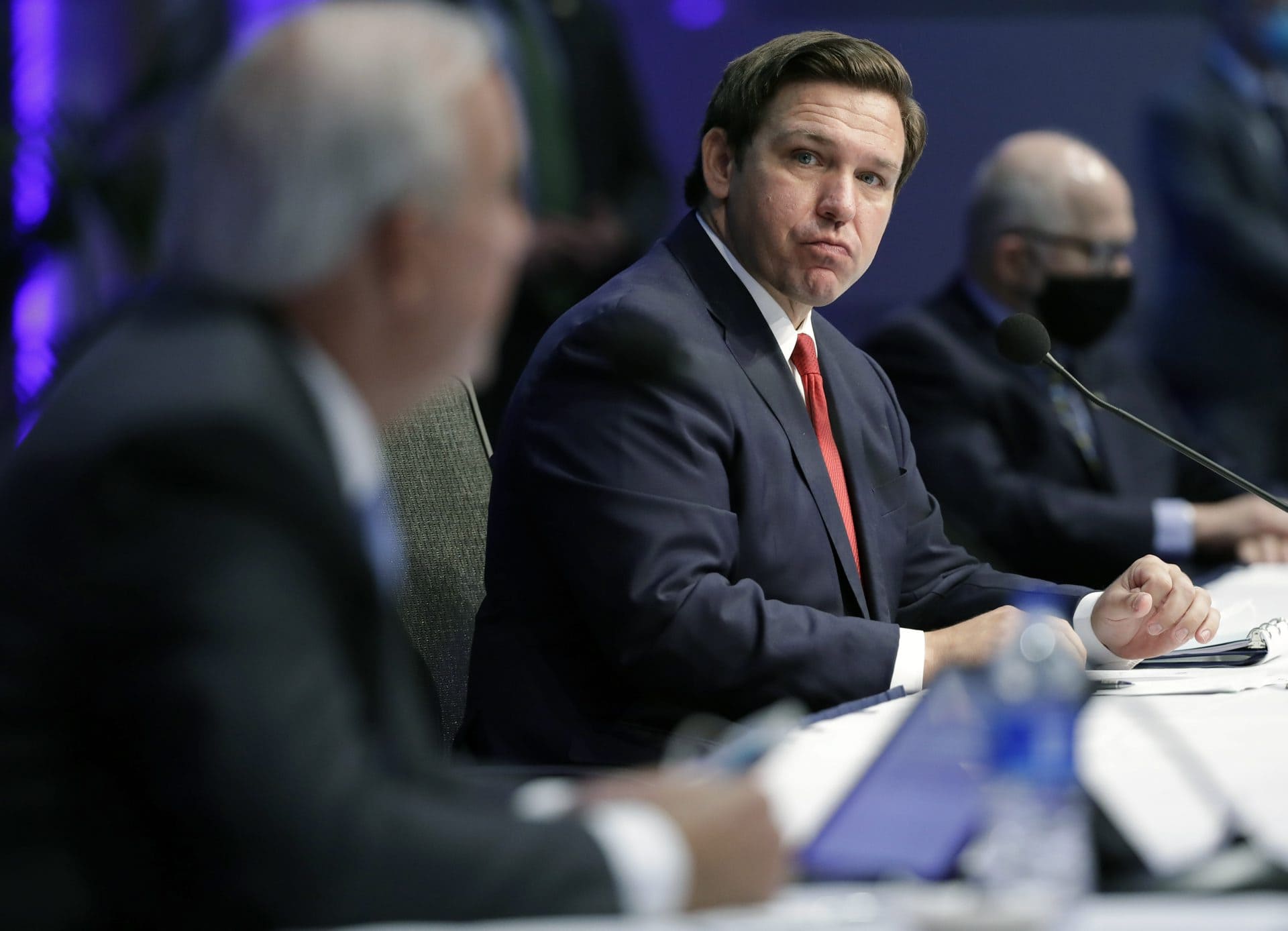 State and federal records make Florida look like it's behind schedule, the Gov. said.
Tourists are not receiving COVID-19 vaccines in Florida, Gov. Ron DeSantis said as he pushed back on questions surrounding the pace of the state's rollout.
The U.S. Centers for Disease Control and Prevention's website shows suppliers have distributed 1.7 million vaccines to Florida, but only 633,440 people have received their first shot as of Monday afternoon. That's higher than state records, which showed 587,956 people vaccinated, including 39,988 who have received their booster, as of early Monday morning.
Recent reports suggest non-Floridians, and even non-Americans, are traveling to the Sunshine State to get a shot. TV cameras on Wednesday showed a car with a Connecticut license plate in line for a shot at a drive-thru site, which elicited complaints from one person on-site who lamented non-Floridians receiving the vaccine before their parents.
Florida's not vaccinating tourists, DeSantis told reporters in The Villages on Tuesday. Some snowbirds live in Florida on a part-time basis and will be in the state for the next several months, meaning they should be vaccinated.
Seniors from all over the world are traveling to Florida "because people actually see shots going in arms," the Governor acknowledged. But people who don't live in the state at least part-time are being turned away.
"We're not doing it for tourists. We're not doing it for interlopers," DeSantis said.
State and federal reporting does not accurately reflect how quickly Florida is administering shots to the population, he added. The CDC's count of 1.7 million distributed vaccines includes both first and second doses.
Regardless, not all vaccines that have been distributed have arrived. Neither do officials report every shot as they're administered, making the state look like it's fallen behind schedule.
DeSantis pointed to the number of people coming to Florida for a shot as evidence that the state is vaccinating people at a quick clip.
"If we weren't getting the shots in the arms, people wouldn't be trying to come to Florida," he said. "That's just the bottom line."