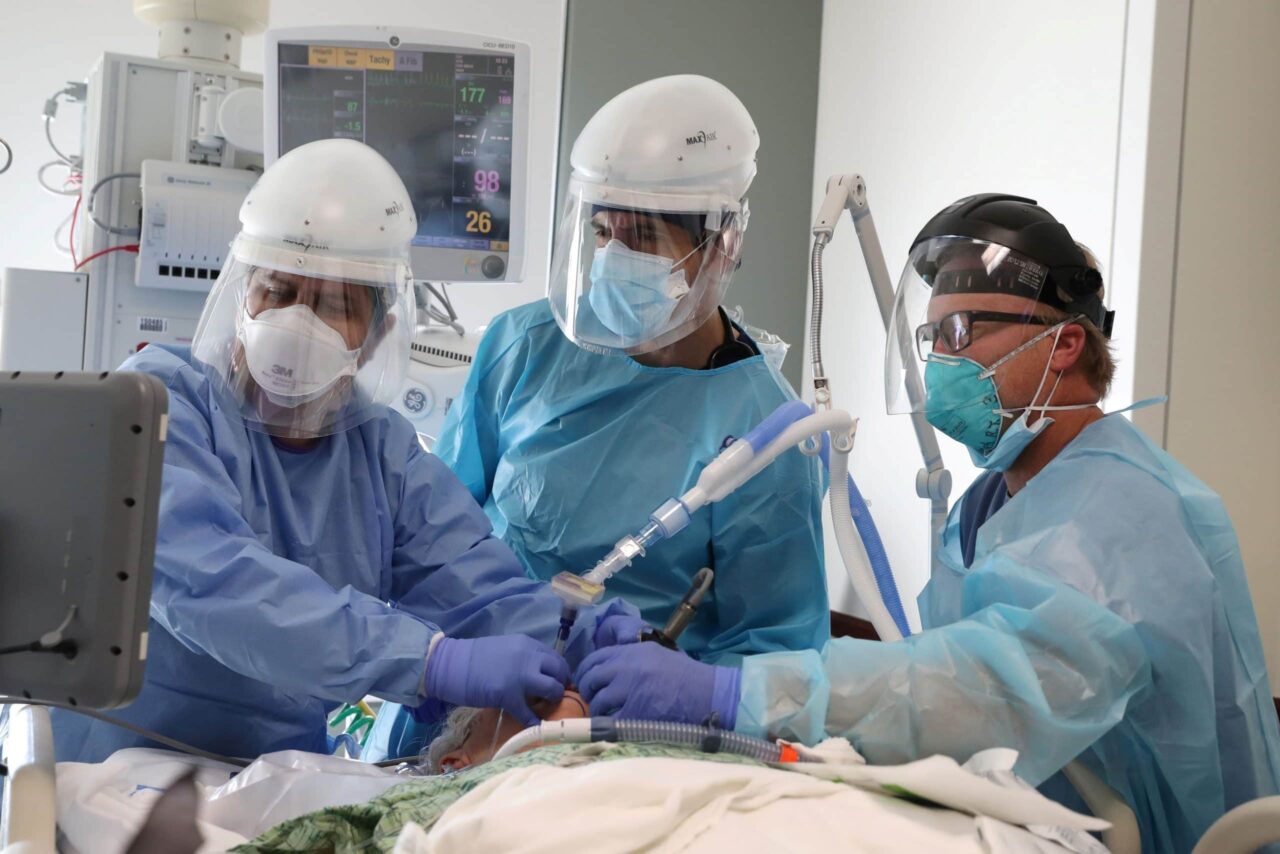 The region has record 201 deaths from COVID-19 in the past four days alone.
Monday's COVID-19 report from the Department of Health (DOH) showed another 53 people have died in South Florida's tri-county area. That's the fourth straight day the region has recorded at least 40 new deaths.
From Friday through Monday — a four-day span — DOH recorded 201 new deaths due to the virus in Miami-Dade, Broward and Palm Beach counties alone. That brings the region's overall death toll to 8,915 since the pandemic began.
After Friday's report showed a serious spike in new cases, those numbers have subsided over the weekend and into Monday. Raw cases are down week-to-week for the previous two weeks in all three counties. The same is true for the case positivity rate, or the share of tests which are coming back positive.
While raw case counts can rise or fall as testing capacity changes, the case positivity rate can give a more consistent sense of how many people are contracting the virus.
The positivity remains high, above 8% in each county over the previous seven days. But with the region resuming its downward trend week-to-week, officials are hoping new reports throughout this week will continue that trajectory and drive the positivity rate down further.

Deaths have risen week-to-week in Broward and Palm Beach county over the previous two weeks. Miami-Dade County has seen the opposite trend, due in part to the fact that hospitalizations and deaths surged higher in Miami-Dade in previous weeks than it did compared to its neighbors to the north.
Here are some of the weekly numbers for the previous three weeks throughout the South Florida tri-county area:
Miami-Dade
— Jan. 4-10: 44 newly-reported hospitalizations per day, 26 newly-reported deaths per day, 2,894 new confirmed cases per day, 10.1% positivity rate
— Jan. 11-17: 48 newly-reported hospitalizations per day, 25 newly-reported deaths per day, 2,460 new confirmed cases per day, 9.2% positivity rate
— Jan. 18-24: 36 newly-reported hospitalizations per day, 19 newly-reported deaths per day, 2,086 new confirmed cases per day, 8.3% positivity rate
Broward
— Jan. 4-10: 28 newly-reported hospitalizations per day, 7 newly-reported deaths per day, 1,343 new confirmed cases per day, 9.7% positivity rate
— Jan. 11-17: 23 newly-reported hospitalizations per day, 8 newly-reported deaths per day, 1,151 new confirmed cases per day, 8.5% positivity rate
— Jan. 18-24: 23 newly-reported hospitalizations per day, 9 newly-reported deaths per day, 1,041 new confirmed cases per day, 8% positivity rate
Palm Beach
— Jan. 4-10: 17 newly-reported hospitalizations per day, 7 newly-reported deaths per day, 877 new confirmed cases per day, 10.1% positivity rate
— Jan. 11-17: 16 newly-reported hospitalizations per day, 9 newly-reported deaths per day, 770 new confirmed cases per day, 8.5% positivity rate
— Jan. 18-24: 18 newly-reported hospitalizations per day, 12 newly-reported deaths per day, 695 new confirmed cases per day, 8.4% positivity rate