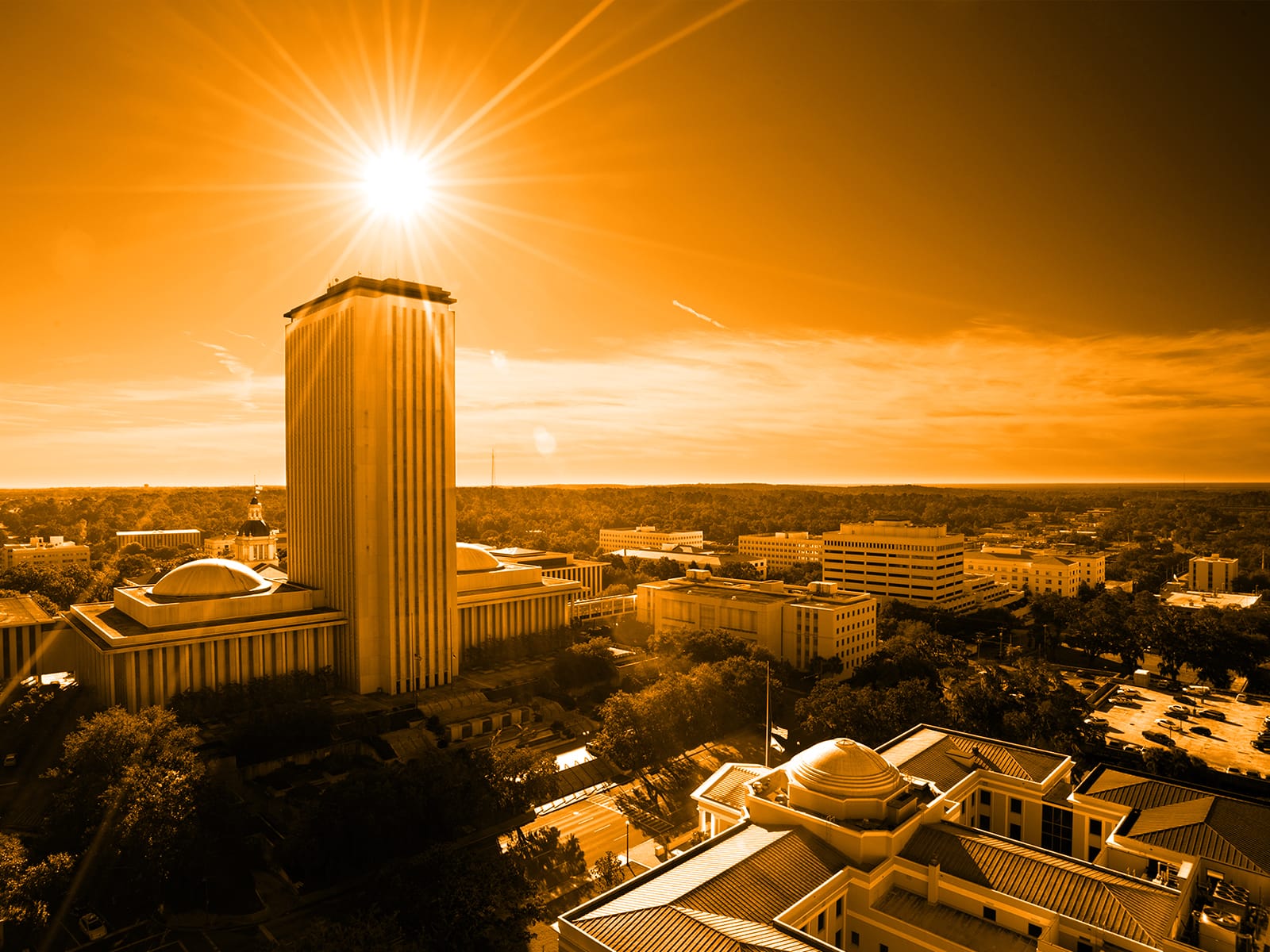 Your morning review of the issues and players behind Florida politics.
Breaking overnight — The Florida Democratic Party's money problems aren't over, but newly elected Chair Manny Diaz said employees do have health insurance again.
"When I took over just three weeks ago, I could not have imagined the extent of debt and operational dysfunction that existed in our party structure," Diaz said late Tuesday.
"In those weeks, I have committed my time to getting a firm and complete grasp of the situation, lowering our overhead, and putting in place policies and procedures help us avoid getting to this place ever again."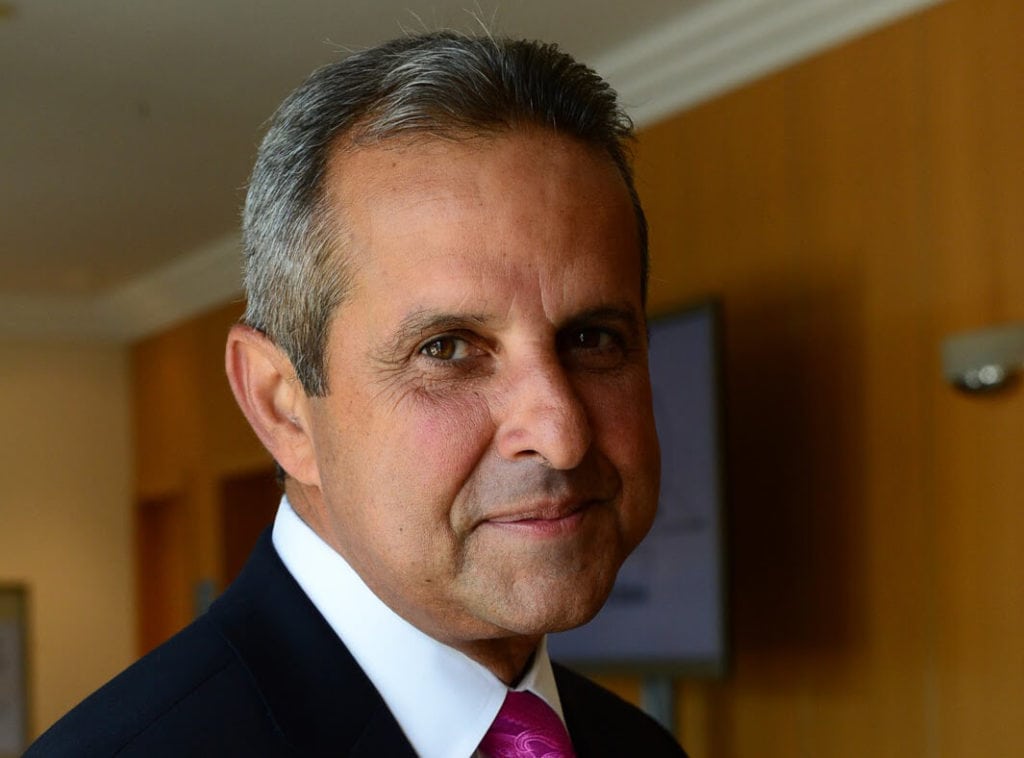 He said once he learned that employee health insurance had lapsed, it has been his "number one priority" to secure the money needed to get coverage reinstated.
Mission accomplished, as of 12:01 a.m.
Diaz said the reinstatement was backdated to Dec. 1 — the day it was canceled — so it would be "as if there was never any lapse in coverage."
"Employee claims, including those made during the cancellation period, will now be covered," he said.
___
The Florida Chamber of Commerce said getting COVID-19 liability protections across the finish line and requiring out-of-state vendors to collect online sales tax are its top priorities for the 2021 Legislative Session.
Released Tuesday, the Florida Chamber's "Where We Stand 2021" agenda also highlights key investments the state should make to help Florida's economy bounce back once the pandemic is over. Infrastructure, education and tourism marketing were among those singled out.
But getting COVID-19 liability protections on the books was identified as the most pressing issue, by far.
Chas Bailes, the CEO of ABC Fine Wine & Spirits and Chair of the Florida Chamber Policy Council, said businesses are already struggling. If a frivolous lawsuit comes their way, it could force could them out of business.
"Personal injury trial lawyers are planning to make this already formidable challenge even more wrought with uncertainty by using the pandemic as a reason to sue local businesses," Bailes said, adding that the Chamber wants "timely, targeted and temporary" protections and not "blanket immunity."
Chamber polling shows Florida voters are on board with the plan, and the Legislature has been amenable thus far — Senate President Wilton Simpson and House Speaker Chris Sprowls have both said it's a priority.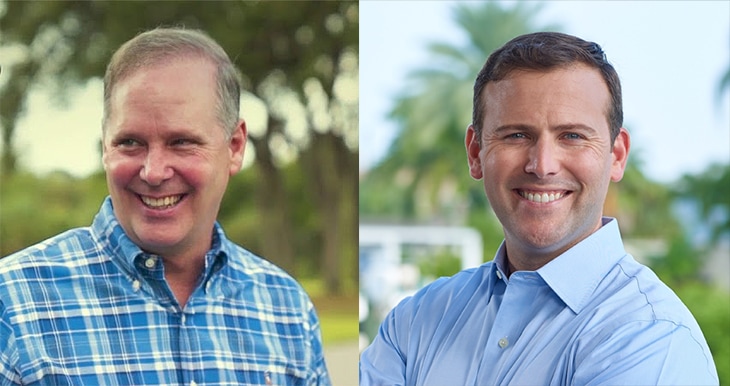 Online sales tax collections may be a tougher sell, with opponents — including some lawmakers — labeling it as a tax increase.
But Debbie Harvey, the president and COO Ron Jon Surf Shop, said brick-and-mortars were already at a disadvantage before the pandemic, and allowing e-tailers to continue selling products tax-free is only making it harder for them to rebound.
"Florida is one of only two states that do not require out-of-state vendors to collect online sales tax at the time of purchase. It is extremely important to Florida businesses to level the playing field for those of us with a physical presence in Florida and who employ Floridians," said Harvey, who is also a past Chair of the Florida Chamber's Small Business Council.
___
The Catholic bishops of Florida will host the 46th Annual Red Mass on Wednesday at the Co-Cathedral of St. Thomas More.
The event will see Bishop William A. Wack of Pensacola-Tallahassee and attendees pray for divine inspiration and guidance for Florida politicians serving in the executive, legislative and judicial branches of government and for members of the legal profession.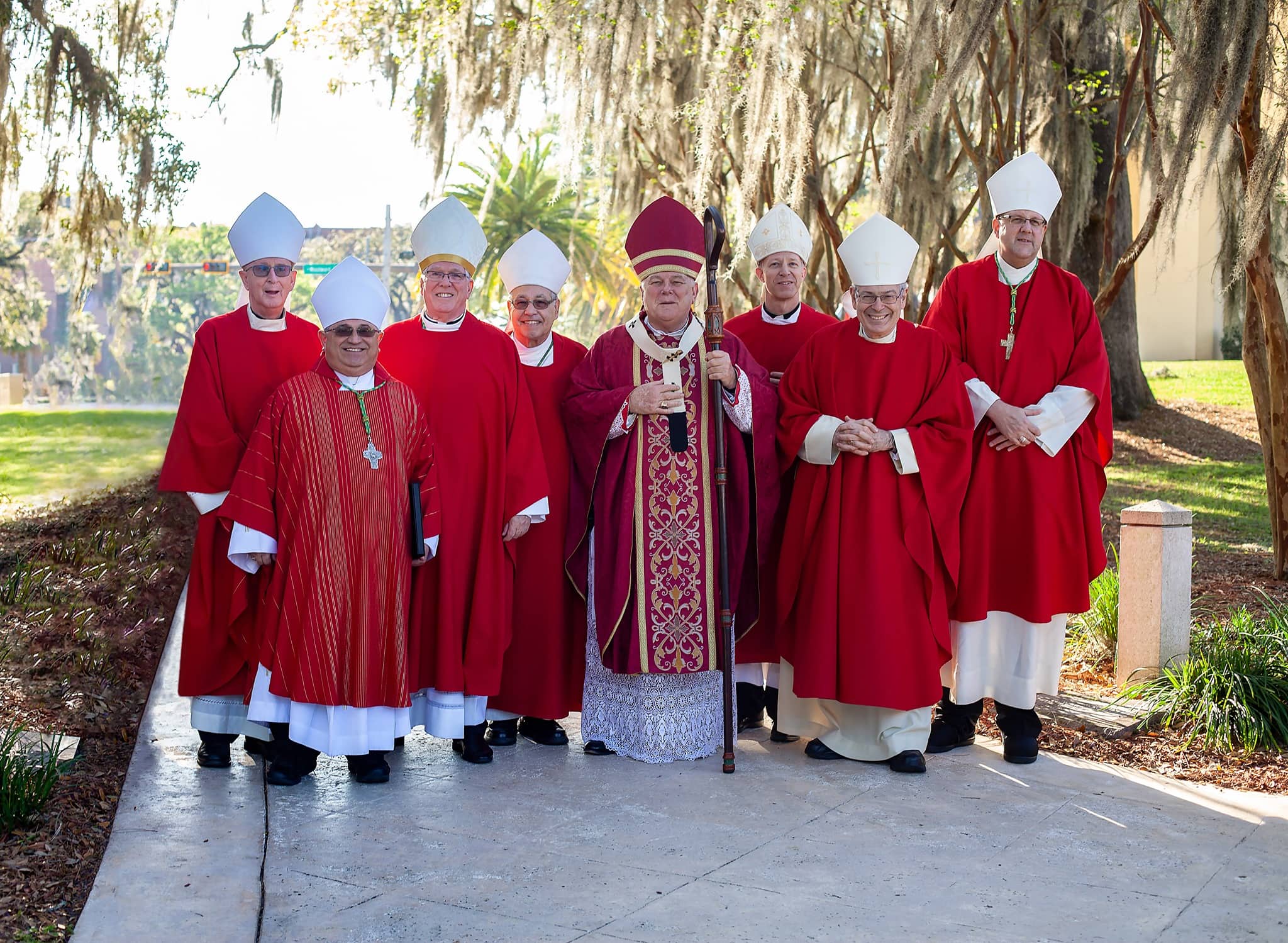 The Red Mass of the Holy Spirit, a nearly 800-year-old tradition, originated in France in the 13th century as a service in which God was called upon to guide lawyers and judges in their pursuit of justice. The tradition soon spread to England, where the entire Bench and Bar would mark the opening of each term of court by attending a Mass together.
It gets its name from the red robes priests and judges wore to show their willingness to defend the truth inspired by the Holy Spirit. The tradition continues in Florida each year ahead of the Legislative Session.
The event is open to all, Catholic and non-Catholic. It will be held at 6 p.m. at the Co-Cathedral, 900 W. Tennessee Street.
In-person attendees must practice social distancing and wear masks required. The Mass will also be livestreamed on the Co-Cathedral's YouTube channel.
___
Alix Miller is now the senior vice president of the Florida Trucking Association, the organization announced Wednesday.
"Alix has been a constant resource, 24/7, to our members during hurricanes and the pandemic and every day, solving problems and moving the industry forward," said Ken Armstrong, FTA president and CEO. "She is committed to the promotion and protection of trucking through her communications and legislative affairs work, and this well-deserved promotion recognizes her successes past and future."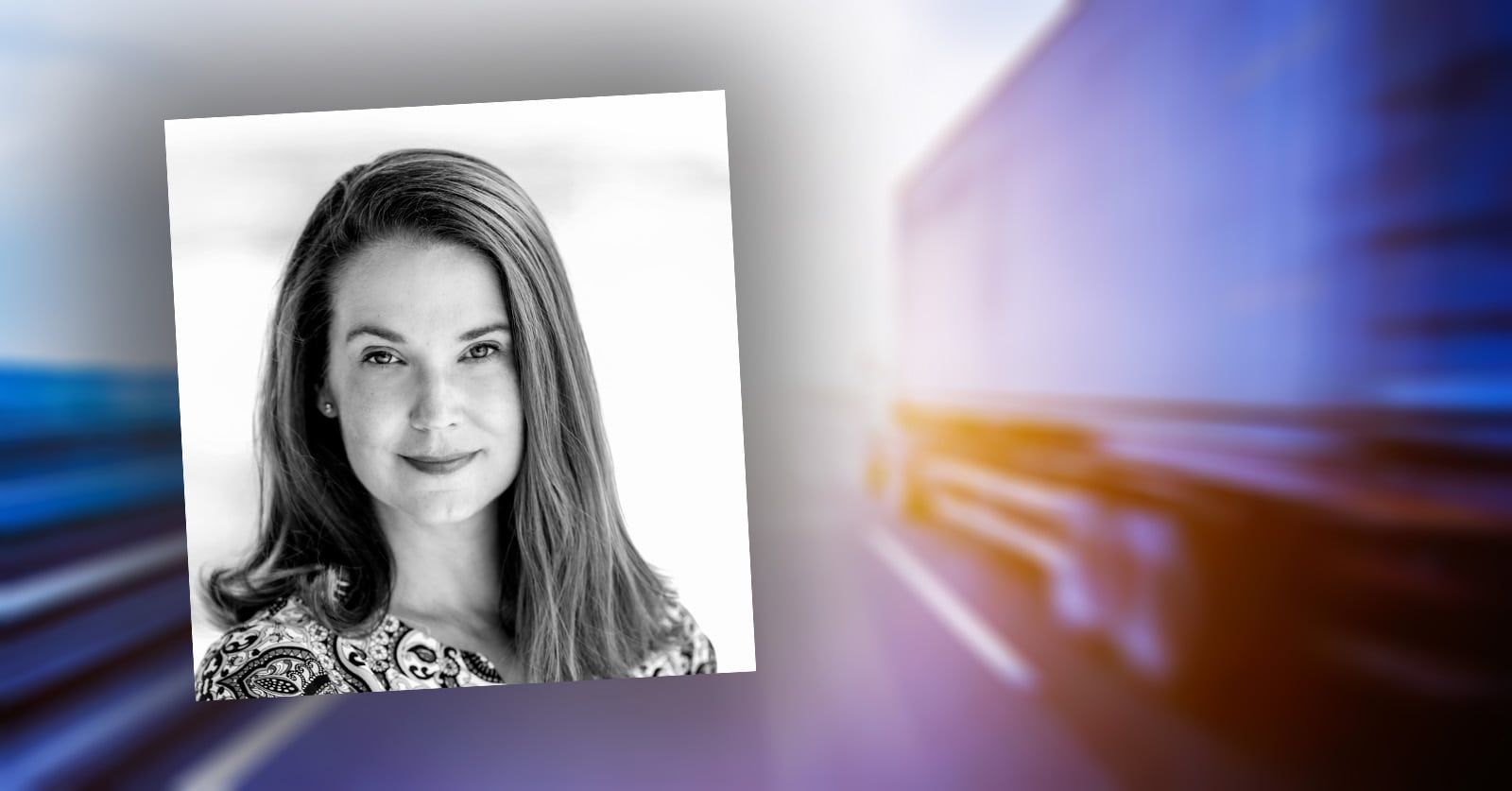 Miller has served as vice president of FTA since 2017. She previously worked as press secretary for the Florida Department of Education and legislative affairs for the Florida Department of Children and Families.
In addition to Miller's promotion, FTA announced it had elevated Brian Nerland to vice president of operations.
The Florida Trucking Association has promoted the trucking and transportation industry for more than 80 years. It serves as the liaison between the trucking industry and the Legislature and state regulatory agencies.
In other notes:
— Click this: Want to see an extremely detailed map of the 2020 election? The New York Times has got you covered. The paper made a map of 1,788 of 3,143 counties in 40 states, accounting for 62% of all votes cast. The result shows, county by county, where Donald Trump reigns supreme and where Joe Biden cleaned house. States excluded include easy wins for either candidate, such as Alabama, South Carolina and Texas (Trump states) and Illinois and California (Biden states), among others.
— This is utterly terrifying: The former President isn't in the rearview yet, and even with a new administration successfully installed, shocking news continues to surface about the chaotic Trump days. Look no further than the craziest meeting of Trump's tenure, as relived in Axios' "Off the Rails" series. On the evening of Dec. 18, long after it was clear Biden had indeed won the presidential election, four conspiracy-wielding Trump supporters stormed into the Oval Office for an audience with the President, insisting he had the power to take extreme action to overturn election results. The hourslong conversations pit Trump's desire to be heard and victorious, against the more subdued advice from some of his White House staff and legal advisers hopeful the President wouldn't delve into overturning American democracy. It's too bonkers even to sum up. Check out the full account here.
‍
— Gov. DeSantis should have read this before he went on an anti-social media rampage: New York University's Center for Business and Human Rights evaluated the claim that social media companies censor conservatives and found it was unfounded. The detailed 28-page analysis found there is no credible evidence to support the claims and further asserts that Twitter's decision to ban former President Trump from its platform permanently fell well within the company's terms of use and was not made based on political ideology. Instead, the analysis finds that Trump's ouster from mainstream social media was based on dangerous lies that may very well have fueled an insurrection. The analysis establishes recommendations for social media platforms to use when banning or to restrict posts, including transparency on why and on which terms the decision was based. Read more about its findings here.
— Apologies are in order from state Inspector General: When Melinda Miguel released a preliminary report last week basically scolding various nonprofits for paying their executives too much, she got it wrong and owes them an apology. That's the premise of my column outlining how a misguided report went from a headline machine to a shaming debacle. Her report wrongly compared information from 990 tax forms to state statute placing salary caps paid out by the state for nonprofit contracts. She gave a halfhearted retraction indicating that the named nonprofits were not under investigation, but it's not enough, and she should say so. Read about it here.
🏾 — Gulfport Vice Mayor is a racist, and voters should take notice: Christine Brown is up for reelection next month, and voters might want to give her opponent a close look if they care about eradicating racism. Brown's husband, Louis Worthington, speaking to Creative Loafing, casually dropped the N-word … more than once. While he parsed his words by claiming the word wasn't about race, rather class, his wife's response is the worst part. "You're not a racist, honey," she told him. "You were raised when it was acceptable. It's just hard for you to shed the feelings of the past." Um, OK, enabler. Read more of my take here.
— RIP Hal Holbrook: Holbrook was best known for his on-screen portrayal of Mark Twain in the 1950s play "Mark Twain Tonight!" But he also made a name for himself portraying historical figures like Abraham Lincoln and Watergate whistleblower "Deep Throat." He was 95 years old. Holbrook passed away at his Beverly Hills home on Jan. 23.
— RIP Tom Moore: Capt. Moore, a medal-winning veteran who raised an astounding $45 million for Britain's National Health Service by doing laps around his garden with his walker as an aid, passed away at the age of 100 due to complications from COVID-19, his family announced Tuesday. Moore was a national hero in the UK and was knighted last year by the Queen. He was treated for pneumonia for about three weeks and was diagnosed with COVID-19 last week. Read more about his inspiring legacy in The Washington Post.
— Is next-day anxiety wrecking your sleep?: Anxiety about what the next day holds is the top cause of sleepless nights, according to a OnePoll opinion survey of restless slumberers. The study found that 62% of Americans have difficulty falling asleep at night, with 37% of those blaming next-day anxiety. That's more than being too hot or cold (31%) or drinking too much caffeine before bed (28%.) But rest assured, the same survey found that having comforting items like a good pillow and soft blanket or an appropriate mattress help ease respondents into sleep. Of course, the survey gets a hardy dash from the salt shaker. It was commissioned by mattress company Saatva. New mattress, anyone?
— SITUATIONAL AWARENESS —
—@AndreaGainey: Today, @FBI Special Agent Daniel Alfin and Special Agent Laura Schwartzenberger paid the ultimate price to bring those who prey on our children to justice. To the officers who were killed, wounded, and to those who continue to root out evil, you are the best of us. #SunriseFL
Tweet, tweet:
Trump's formal answer to his impeachment starts off by misspelling "United States."

It goes downhill from there. pic.twitter.com/G2S0Bx50bt

— Judd Legum (@JuddLegum) February 2, 2021
—@MichaelGWaltz: Online chatter isn't enough to keep these National Guard members away from their families and jobs, especially after the past year of deployments ranging from #COVID to natural disasters.
—@AnaNavarro: After 4 yrs. of a dark-hearted man attacking immigrants as "invaders," highlighting only the bad, using immigrants as pawns to divide for political purposes, ripping kids away from parents and putting them in cages … What a relief to have a humane @potus, capable of compassion.
—@SahilKapur: Sen. @ChrisMurphyCT tells me: "Nobody in my state knows what the hell reconciliation is. They believe that Joe Biden said, 'If we win Georgia, we're getting $2,000 checks.' And we won Georgia. So we have an obligation to follow through."
—@MarcACaputo: The @GaSecofState's office confirms that it suspects attorney Lin Wood — who spread baseless allegations of widespread elections fraud in the state — is being investigated on suspicion of living full time in South Carolina but illegally voting in the last two GA elections
—@KevinCate: As a reminder, @GovRonDeSantis, who is Governor because of a Trump tweet, doesn't tweet or even know what his own account tweets, according to him. "I don't tweet so you can talk to my staff about what my words are."
—@Conarck: Fun fact for the non-reporters out there: there's one person (nice guy) that anyone covering COVID in Florida can call for information/responses from either of the two main agencies running the response (DOH/DEM). There are 21.5M people, 325+ newspapers, and 9 TV markets in FL.
Tweet, tweet:
How many folks does it take to fix the lights in the FL Capitol Rotunda? Four to assemble this monstrosity, including one with a big trust in the physics of levers.#FlaPol pic.twitter.com/ThcHwb6YFk

— Renzo Downey (@RenzoDowney) February 2, 2021
—@DionneWarwick: There is always something happening in Florida. What is going on down there? 👀
— DAYS UNTIL —
Super Bowl LV in Tampa — 4; Daytona 500 — 11; Dr. Aaron Weiner webinar on mental health in the workplace — 15; 'Nomadland' with Frances McDormand — 17; The CW's 'Superman & Lois' premieres — 20; the 2021 Conservative Political Action Conference begins — 22; Pitchers and catchers report to Spring Training, with exhibition games starting — 24; 2021 Legislative Session begins — 27; 'Coming 2 America' premieres on Amazon Prime — 31; 'The Many Saints of Newark' premieres — 37; 2021 Grammys — 39; Zack Snyder's 'Justice League' premieres on HBO Max — 43; 'Godzilla vs. Kong' premieres — 51; MLB Opening Day — 57; 'No Time to Die' premieres (rescheduled) — 58; Children's Gasparilla — 66; Seminole Hard Rock Gasparilla Pirate Fest — 73; 'Black Widow' rescheduled premiere — 93; 'Top Gun: Maverick' rescheduled premiere — 149; Disney's 'Shang Chi and The Legend of The Ten Rings' premieres — 158; new start date for 2021 Olympics — 171; 'Jungle Cruise' premieres — 178; St. Petersburg Primary Election — 202; 'A Quiet Place Part II' rescheduled premiere — 226; 'Dune' premieres — 241; St. Petersburg Municipal Elections — 272; Disney's 'Eternals' premieres — 275; Steven Spielberg's 'West Side Story' premieres — 309; 'Spider-Man Far From Home' sequel premieres — 317; 'Doctor Strange in the Multiverse of Madness' premieres — 415; 'Thor: Love and Thunder' premieres — 457; 'Spider-Man: Into the Spider-Verse' sequel premieres — 611.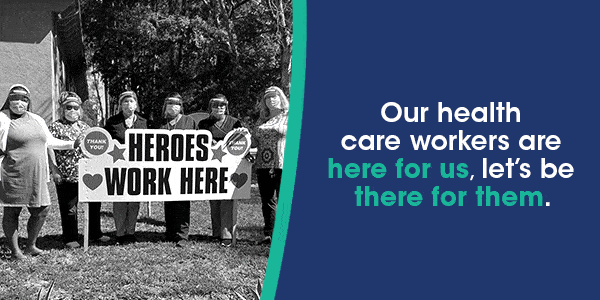 — DATELINE TALLAHASSEE —
"Governor's Office outlines 'rosy' budget outlook, federal aid to Senators" via Renzo Downey of Florida Politics — The Governor's Office detailed its budget proposal to Senators Monday, offering a first look at an inflated recommendation issued despite economic woes from the COVID-19 pandemic. Chris Spencer, the Governor's policy and budget director, outlined DeSantis' proposed $96.6 billion budget and $78.8 billion in federal relief tied to the pandemic. The federal aid includes $16.1 billion from the CARES Act and $62.7 billion for economic relief. Of that total, the Governor's Office had discretion on how to spend $5.9 billion in the Coronavirus Relief Fund. Additionally, $2.5 billion went directly from the federal government to local municipalities with more than 500,000 residents.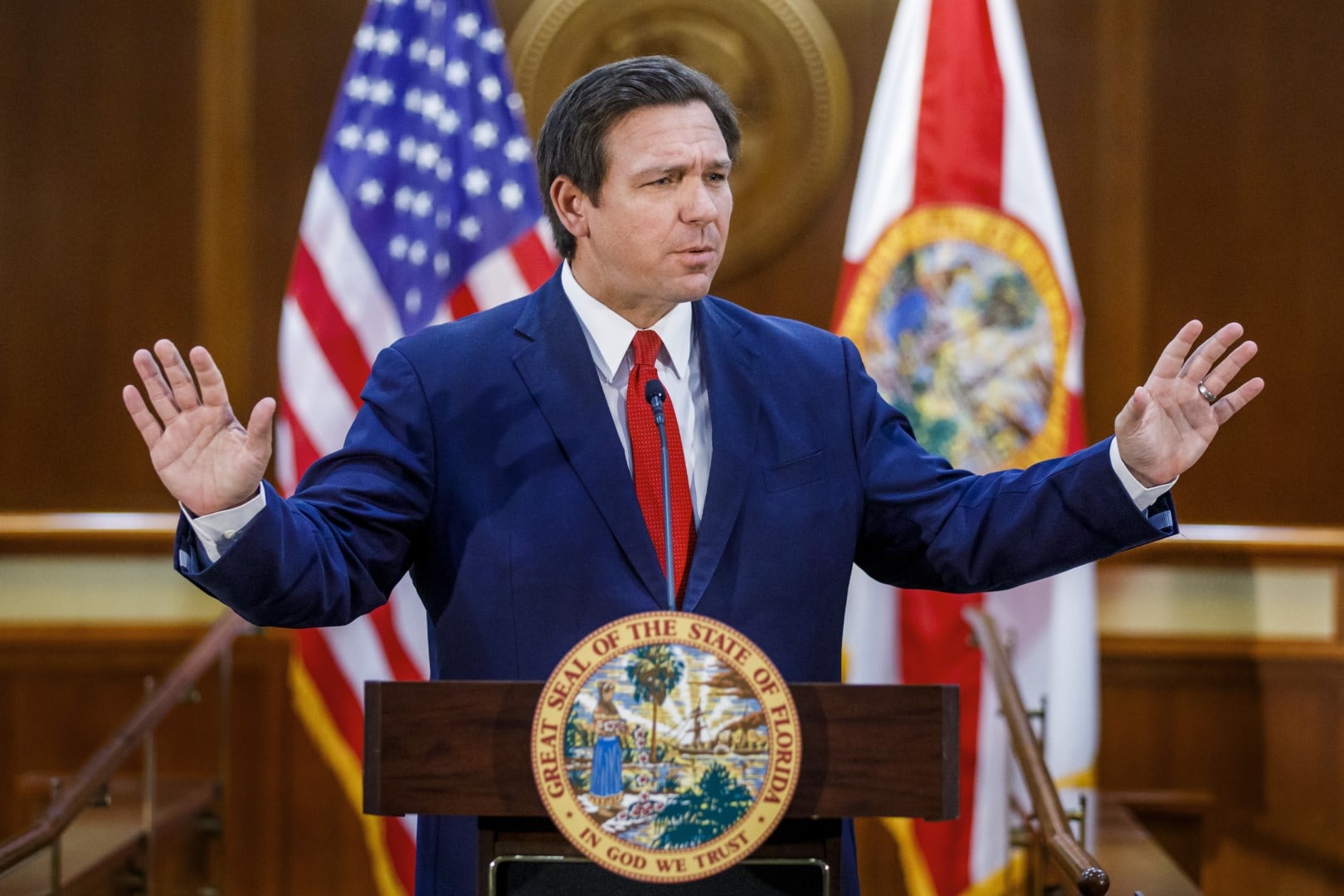 "Florida braced for tight health care budget, but Medicaid's prolonged COVID-19 boost helps" via Samantha J. Gross and Kirby Wilson of The Miami Herald — When the coronavirus pandemic hit Florida last March, health care spending already made up about a third of the state budget. Now, with thousands out of work and thousands more dealing with the prolonged health consequences of COVID-19, Florida has seen its expensive Medicaid program get even pricier. But thanks to an additional boost by the federal government, those in charge of the health care budget say they can breathe a small sigh of relief. Congress passed the Families First Coronavirus Response Act last March, which included a temporary increase in the state's Federal Medicaid Assistance Percentage, or FMAP, from Jan. 1, 2020, through the duration of the emergency period.
"Ron DeSantis, legislative leaders take aim at tech firms" via Jim Turner of The News Service of Florida — DeSantis wants to set penalties and allow the state and members of the public to file lawsuits against five tech giants he says are imposing arbitrary, monopolistic rules mostly focused on the discourse of Republicans. Arguing Facebook, Twitter, Google, Apple and Amazon control the narrative of online content through "nameless, faceless boards of censors," DeSantis was joined Tuesday by House Speaker Sprowls and Senate President Simpson as he expressed concerns that the firms could disable or suspend a political candidate's account in the run-up to an election. DeSantis' ire is focused on Twitter's removal of Trump from its site and Amazon's decision to drop the Parler app used by many conservatives.
— "Ron DeSantis: Others could follow Florida on bill defending 'wrong-think' and online speech" via Renzo Downey of Florida Politics
"Nikki Fried describes Republicans' big tech legislation as a political 'knee jerk reaction'" via Jason Delgado of Florida Politics — Florida's top-elected Democrat may have concerns about Big Tech, but don't count on her to take arms alongside Florida Republicans. Speaking at a Tuesday news conference in the Florida Capitol, Fried described DeSantis' legislative effort against tech giants as politically "disingenuous." What's more, she contended the federal government should deal with tech companies, not the state. Fried's remarks came minutes after DeSantis declared war on the "big tech cartel" early Tuesday. Flanked by legislators and Lt. Gov. Jeanette Núñez, DeSantis unveiled the "Transparency in Technology" Act.
"'Flexing of muscles': Florida GOP pushes conservative bills fresh off election victories" via Ana Ceballos and Kirby Wilson of the Miami Herald/Tampa Bay Times — Florida is coming off a year defined by the coronavirus pandemic. The state is still reeling from disease and economic and emotional strife. But in Florida's Capitol, during the weeks leading up to the 60-day 2021 legislative session, Republican leaders are making a lot of noise about other matters. GOP lawmakers are fast-tracking a slate of politically divisive proposals long sought by the Legislature's more conservative members, a shift that is underscored by political victories in November that have solidified the GOP grip on the state Legislature.
"Lawmakers try again to cut new state workers off from pension plan" via James Call of the Tallahassee Democrat — Simpson is determined to eliminate the traditional pension for state employees. According to opponents who have defeated some form of the idea three times in the last seven Sessions, his proposal poses a threat to the retirement benefits for tens of thousands of current and future recipients. This year's bill, SB 84, would prohibit anyone hired after June 30, 2022, from joining the traditional state pension plan. It goes before the Senate Government Oversight and Accountability Committee on Thursday. Simpson said he watched the pension fund's unfunded liability — the amount of money needed to pay out all promised benefits compared to the amount on hand — grow from $15.8 billion in 2008 to $36 billion today.
"Bill to protect affordable housing fund receives Senate panel's OK" via Renzo Downey of Florida Politics — A Senate committee gave its unanimous support Tuesday to a bill that would prevent the state from redirecting affordable housing dollars except during emergencies. The Legislature created the Sadowski Affordable Housing Trust Fund in 1992, but lawmakers have repeatedly swept those funds into the general revenue pot since the Great Recession. Clearwater Republican Sen. Ed Hooper's bill would add the state and local government housing trust funds to the list of 10 other trust funds that are "off-limits" in most circumstances. The Senate Community Affairs Committee advanced that bill unanimously, sending it to its second of three committee stops before reaching the Senate floor.
"Democrats target school accountability" via The News Service of Florida — With Florida students set to take state standardized tests, Democratic lawmakers are pushing legislation to prevent students' test scores from counting against them. The proposal (HB 359 and SB 886) intends to "mitigate the inequity in our schools resulting from the ongoing COVID-19 pandemic," Sen. Perry Thurston told reporters. "Testing data yielding from the 2020-21 academic year should not be used for decisions regarding student retention and graduation, teacher effectiveness or school grades." Thurston and state Rep. Robin Bartleman said Florida's standardized test scores should be used only to inform instruction and identify students' needs. Bartleman said there's been "nothing typical" about the current school year for Florida families, pointing to difficulties arising from the coronavirus pandemic.
What Chris Nocco is reading — "Bill aims to curb Florida's data-driven policing programs" via Kathleen McGrory of The Tampa Bay Times — A state Senator has filed a bill that would regulate how law enforcement agencies can use data to identify and target people who might break the law in the future. The proposal, filed by Sen. Audrey Gibson, comes after a Tampa Bay Times investigation found the Pasco Sheriff's Office invented an algorithm to determine which residents were likely to commit crimes and sent deputies to their homes. Former deputies told the Times they were ordered to harass the targets and look for reasons to fine or arrest them. Gibson, a Jacksonville Democrat who is vice chairwoman of the Senate Judiciary Committee, said she read the Times' report and was moved to take action.
"On the abortion front in 2021: GOP lawmakers push for more restrictions; critics plan to push back" via Issac Morgan of Florida Phoenix — Reproductive health and abortion rights advocates in Florida will face more hurdles during the 2021 legislative session, with bills pending that could place further restrictions on pregnant women who want an abortion. Last year, lawmakers approved a bill that was quietly signed into law by DeSantis, requiring a minor to receive parental consent to terminate a pregnancy. Any doctor who provides an abortion to a minor outside of parental consent could be charged with a third-degree felony. Florida's Agency for Health Care Administration reported more than 72,000 terminations of pregnancy in 2020, data show.
"Jason Brodeur seeks study of what's wrecking Little Wekiva River" via Scott Powers of Florida Politics — Brodeur filed Senate Bill 976 calling for a study to find out what is causing recent massive siltation damage of the Little Wekiva, a protected river that is widely revered by residents of Seminole County and by those in neighboring Orange County, where the stream originates. In the past couple of years, sediments have filled a stretch of the river north of State Road 434, not far from where the Florida Department of Transportation is overseeing the $2.3 billion, six-year overhaul of Interstate 4 through greater Orlando. The riverbed itself is getting choked by sediment and invasive plant growth. Water is spreading outward, threatening nearby homes with flooding.
"Ed Hooper files bill expanding rights of firefighters under investigation" via Kelly Hayes of Florida Politics — Sen. Hooper filed a bill (SB 970) to strengthen the rights of firefighters under investigation by the department. It would change the definition of "interrogation" related to internal investigations to include questioning on informal inquiries. By expanding the term to cover informal inquiries, measures required to be met with formal interrogations must also be done for informal inquiries, defined as a meeting between management personnel and a firefighter who has been alleged of misconduct. According to the bill, such a meeting occurs to mediate a complaint and determine if a formal investigation should occur. Miami-Dade Rep. Demi Busatta Cabrera filed a related House bill, HB 313.
—"Lauren Book, Michael Gottlieb seek to remove civil statute of limitations for child sexual abuse lawsuits" via Ryan Nicol of Florida Politics
—"Florida Senators broach subject of eliminating address disclosures on ethics forms" via Jacob Ogles of Florida Politics
—"Linda Stewart, Emily Slosberg push for rape kit state database" via Scott Powers of Florida Politics
"Jennifer Canady enters race to succeed Colleen Burton" via Florida Politics staff reports — Canady entered the race for House District 40 on Tuesday, setting up a primary race to replace term-limited Rep. Burton. "It is with great excitement that I announce my candidacy for the State House of Representatives in the community my family and I call home. I set out on this journey with a focus on preserving and protecting the American values that helped build this country — hard work, personal responsibility, and individual liberty," Canady said in a news release. Canady said she's committed to staying the course, working on adding jobs for Floridians, keeping taxes low, and defending the Second Amendment.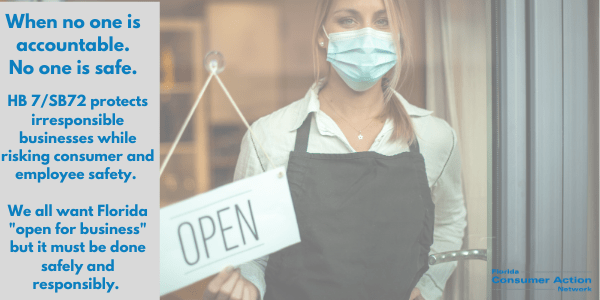 — LEG. SKED —
The Senate Children, Families and Elder Affairs Committee meets to consider SB 380, from Sen. Keith Perry, to require 6-year-old children to be in car seats or booster seats, raising the age in state law by one year, 9 a.m., Room 37, Senate Office Building.
The Senate Criminal Justice Committee meets to consider SB 232, from Sen. Jeff Brandes, a broad bill which includes a program for inmates who are aging or who suffer from terminal or debilitating medical conditions to determine if they should be released, 9 a.m., Room 110, Senate Office Building.
The Senate Education Committee meets to consider SB 48, from Sen. Manny Diaz Jr., to expand eligibility for scholarship programs, combine others and allow parents to use taxpayer-backed education savings accounts for private schools and other expenses, 9 a.m., Room 412, Knott Building.
The House Appropriations Committee will receive an update on DeSantis' proposed $96.6 billion budget and federal aid related to the COVID-19, 10 a.m., Room 212, Knott Building.
The Senate Health and Human Services Appropriations Subcommittee will hear an update on DeSantis' proposed budget for the Agency for Health Care Administration, the Agency for Persons with Disabilities, the Department of Children and Families, the Department of Elder Affairs, the Department of Health and the Department of Veterans' Affairs, 12:30 p.m., Room 412, Knott Building.
The Senate Transportation, Tourism and Economic Development Appropriations Subcommittee will receive an update on DeSantis' budget recommendations for the Division of Emergency Management, the Department of Economic Opportunity, the Department of Highway Safety and Motor Vehicles, the Department of Military Affairs, the Department of State and the Department of Transportation, 12:30 p.m., Room 110, Senate Office Building.
The House Health & Human Services Committee workshop maternal mortality issues, 1:15 p.m., Morris Hall, House Office Building.
The House Pandemics & Public Emergencies Committee considers HB 7, from Rep. Lawrence McClure, to help shield businesses from lawsuits related to the COVID-19 pandemic, 1:15 p.m., Room 404, House Office Building.
The Senate Agriculture, Environment and General Government Appropriations Subcommittee will receive updates on DeSantis' budget recommendations for several state agencies, including the Department of Agriculture and Consumer Services, the Department of Environmental Protection, the Fish and Wildlife Conservation Commission and the Public Service Commission, 3:30 p.m., Room 110, Senate Office Building.
The Senate Criminal and Civil Justice Appropriations Subcommittee will receive updates on DeSantis' budget recommendations for a large part of the justice system, including the Department of Corrections, the Department of Juvenile Justice, state courts, state attorneys and public defenders, 3:30 p.m., Room 37, Senate Office Building.
The Senate Education Appropriations Subcommittee will receive an update on DeSantis' budget recommendations for the Department of Education, the Office of Early Learning and the university system's Board of Governors, 3:30 p.m., Room 412, Knott Building.
The House Civil Justice & Property Rights Subcommittee meets to consider HB 35, from Rep. Randy Fine, to drop the requirement that local governments publish legal notices in newspapers, 4:30 p.m., Room 212, Knott Building.
The House Infrastructure & Tourism Appropriations Subcommittee will hear an update on DeSantis' budget recommendations, 4:30 p.m., Reed Hall, House Office Building.
The House Insurance & Banking Subcommittee will receive an update on property insurance and auto insurance claims, 4:30 p.m., Morris Hall, House Office Building.
The House Secondary Education & Career Development Subcommittee will receive an update on the effort to expand attainment of education credentials and nondegree credentials, 4:30 p.m., Room 404, House Office Building.
Assignment editors — Sen. Tina Polsky and Rep. Ben Diamond will host a virtual news conference to voice their opposition to the M-CORES toll road projects, 12:30 p.m., Zoom and Facebook Live. Press can RSVP to [email protected] to receive a Zoom link.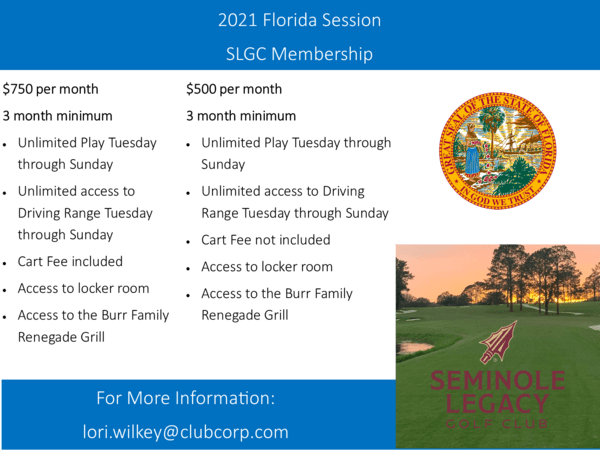 — STATEWIDE —
"FBI: 2 agents killed, 3 wounded, suspect dead in Florida" via Terry Spencer and Michael Balsamo of The Associated Press — Two FBI agents were killed and three wounded in a shooting that erupted on Tuesday when they arrived to search an apartment in a child pornography case, a confrontation that marked one of the bloodiest days in FBI history. The suspect is believed to have killed himself. The violence forced residents in the Fort Lauderdale suburb of Sunrise to huddle inside their homes as a SWAT team stormed the apartment building, and police helicopters circled overhead. Two of the wounded agents were taken to hospitals to be treated and were in stable condition. The third did not require hospitalization.
"Fewer students might lead to less money for Florida schools" via Jeffrey S. Solochek of The Tampa Bay Times — It's no secret that children have not returned to Florida's schools in as large of numbers as expected. Some have resurfaced as districts have sent social workers into communities to look for them. Others, particularly those of kindergarten age, had their parents opt to wait a year rather than having them begin school in this pandemic-impacted environment. Through it all, the state decided to hold districts financially harmless from the declines. As they plan for next year, though, state officials are looking into the issue and how it will affect spending as the economy remains tight.
"DeSantis, Cabinet back North Florida land deals" via News Service of Florida — DeSantis and the Florida Cabinet on Tuesday approved proposals to spend about $5.3 million to conserve more than 2,500 acres of land in Santa Rosa and Jefferson counties. The deals include paying $4.3 million to conserve 1,786 acres in Santa Rosa County used to hunt and grow timber. DeSantis and the Cabinet also approved paying $1 million for about 729 acres in Jefferson County to form a conservation land corridor from Upper Lake Lafayette in Leon County to Apalachee Bay in Taylor County. Both projects were on acquisition lists for the Florida Forever conservation program.
"Jimmy Patronis announces probe into court clerks' ties to collection agency snared in bribery case" via Stephen Hudak of the Orlando Sentinel — Patronis announced this week his plan to quiz Orange County Clerk of Courts Tiffany Moore Russell and other county clerks who had business dealings with Penn Credit, a debt collection agency entangled in a federal bribery case. "The purpose of the review is to determine to what extent Clerk of Court operations would be disrupted if Penn Credit's license to operate as a consumer credit agency is revoked," Patronis spokeswoman Audrey Walden said in an email Tuesday. Patronis requested Florida court clerks to self-report within 30-days on whether Penn Credit was among their approved vendors to collect debts, including delinquent fines and court costs. Florida law allows companies like Penn Credit to keep up to 40% of collections.
"Duke solar projects get state approval" via News Service of Florida — State regulators Tuesday signed off on a plan by Duke Energy Florida to add five solar-energy projects, as utilities continue to pursue solar expansions across the state. Four of the Duke projects are scheduled to come online this year, with another starting to produce electricity in 2022. Each will have a capacity of slightly less than 75 megawatts. According to a filing with the Florida Public Service Commission, the projects are in Hamilton, Columbia, Hardee, Manatee and Bay counties. In a 2017 rate agreement, Duke built in the possibility of passing along the costs of such solar projects to customers.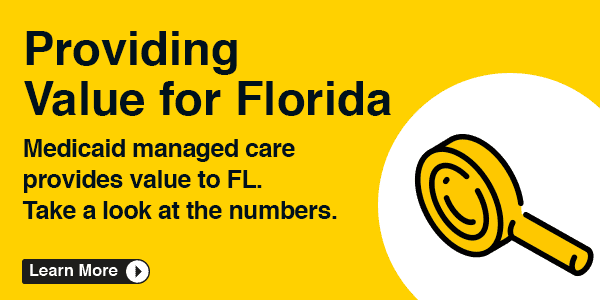 — CORONA FLORIDA —
"Florida reports 10,533 new cases, 404 new hospitalizations" via WFLA staff reports — Florida added 10,533 coronavirus cases Tuesday to bring the cumulative total to 1,737,640. The Florida Department of Health said it received 148,722 PCR or antigen lab results from across the state on Monday. Of those tests, the state says 10.77% were positive. Percent positive includes people who have been tested multiple times for the virus, but a person is only counted once each day, even if multiple results are received for them. Health officials reported 137 new coronavirus deaths among Florida residents in Tuesday's report, increasing the number of Floridians killed during the pandemic to 26,685. The total of nonresident deaths is 447.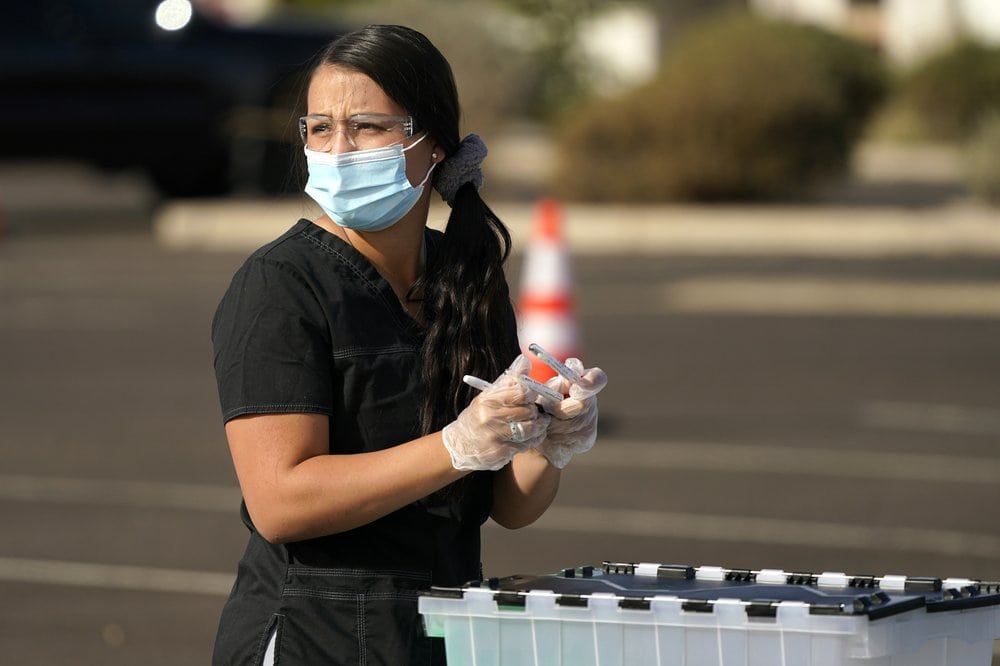 "The 'U.K. variant' of the COVID-19 virus is making gains in Florida, now up to 5% of cases" via Ben Conarck of The Miami Herald — The more infectious spinoff of the COVID virus known as the U.K. variant is gaining a foothold in Florida, where it accounts for about 5% of cases. That's up from about 1% of cases in Florida a month ago, according to estimates by Helix, a California-based genomics and diagnostics company that runs about 25,000 COVID tests a week pulled from more than 90% of the state's ZIP codes. The rapidly growing percentage of Florida COVID cases caused by the variant is "dismaying, but not unexpected," said Gigi Gronvall, an immunologist and senior scholar at the Johns Hopkins Center for Health Security.
"Florida gets $245 million from FEMA to help vaccinate more people" via Alex Daugherty of The Miami Herald — The Federal Emergency Management Agency announced that Florida would receive $245 million to cover costs associated with transporting, storing and handling COVID-19 vaccines. The new FEMA funds, announced on Monday, aim to help Florida vaccinate more people. As of Tuesday, the CDC reported that 7.8% of Floridians have received at least one dose of the COVID-19 vaccine, which ranks 18th among the 50 states, and that 59% of all vaccines distributed to the state have made it into someone's arm, a figure that ranks 42nd among the 50 states.
"Walmart to give COVID-19 vaccines at Florida pharmacies under Biden retail distribution program" via the Orlando Sentinel — The Biden administration next week will begin shipping COVID-19 vaccine doses directly to well-known retailers across the country, in a broad partnership the White House billed Tuesday as a crucial expansion of the nation's vaccination effort. Walmart and Sam's Club pharmacies will be administering vaccines through the Federal Retail Pharmacy Program at pharmacies in 22 states, including Florida, Walmart U.S. vice president of health and wellness operations Amanda Jenkins wrote on the company's website. The vaccinations are expected to start late next week, and those eligible will be able to make an appointment at walmart.com/COVIDvaccine.
"Some counties opting out of Florida's new vaccine registration system, leaving seniors confused" via Marco Villarreal of WFLA — The Florida Department of Health's new COVID-19 vaccine preregistration system is up and running. It now allows health care workers, seniors and individuals deemed extremely vulnerable to COVID-19 to sign up. It is left up to the counties to decide whether they want to merge with the new state system or continue on their own. 8 On Your Side has learned the following four Tampa Bay area counties have opted into the state's system: Citrus, Hardee, Highlands, and Hillsborough. The following six counties have opted out of the state's system: Hernando, Manatee, Pasco, Pinellas, Polk, and Sarasota.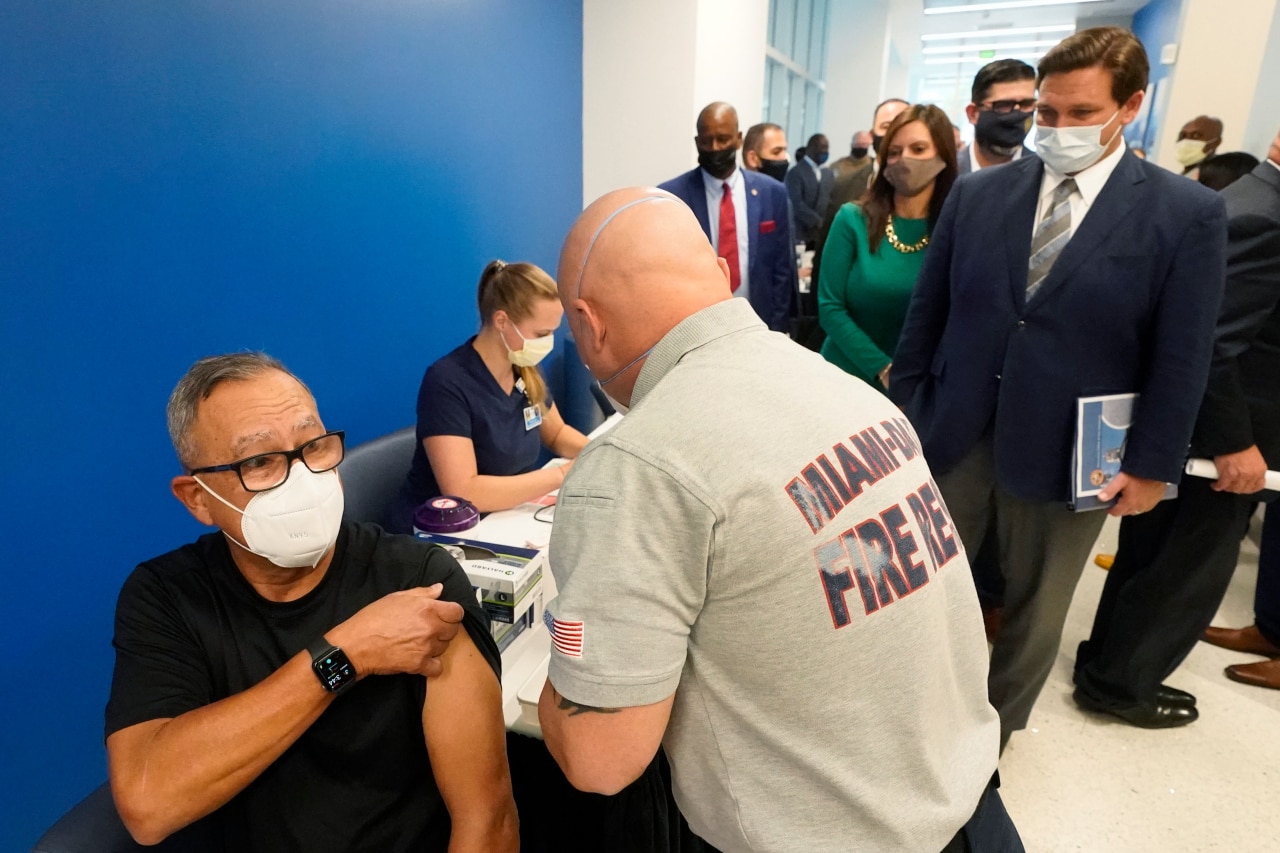 "Defense lawyers want a place in line for COVID-19 shots" via Scott Powers of Florida Politics — Sooner or later in the state's efforts to put essential workers in line for COVID-19 vaccinations, court officers should get their place, and private defense attorneys are urging DeSantis not to forget them. Jacksonville criminal defense lawyer Mitchell Stone, president of the Florida Association of Criminal Defense Lawyers, said he expects that the state soon will have to make it possible for criminal courts to reopen more fully from the partial lockdown in place since last spring. And while priorities might be given easily to judges, prosecutors, and other public officers of the court, countless criminal cases rely on private criminal defense.
Spotted — Kyle Simon, Director of Governmental Affairs and Communications at Home Care Association of Florida, on a CNN report looking at the care for Florida's Elderly, as health care workers struggle to get COVID-19 vaccine. To view the segment, click here.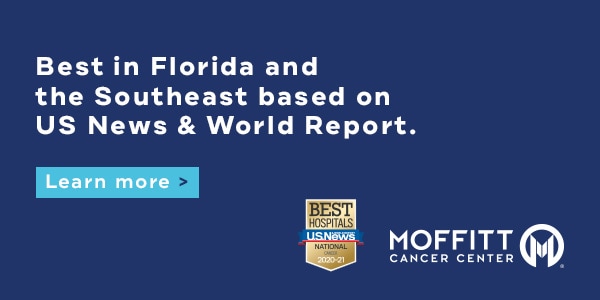 — CORONA LOCAL —
"Publix adds Pasco and Pinellas counties for COVID-19 vaccine appointments" via WFLA staff reports — Florida has expanded its vaccination partnership with Publix to Pasco and Pinellas counties. The announcement comes in collaboration with the state, bringing the total number to 325 vaccination locations in 23 counties. "We understand how many people in our communities want to receive this critical vaccine, and it is our privilege to administer doses to the residents of Florida," said Publix CEO Todd Jones. The Publix website says for those interested in vaccines to check back on Feb. 3 after 6 a.m. for your next opportunity to sign up for an appointment.
"Daily COVID-19 death reports in Palm Beach County at record high" via Jane Musgrave of The Palm Beach Post — After dropping for a day, the number of new coronavirus cases in Florida surged to 10,533 on Tuesday, and a record 34 deaths were reported in Palm Beach County, according to the daily update from the state Department of Health. The number of fatalities is the highest since Aug. 7, when 27 people in the county were reported dead. However, the number of fatalities fluctuates wildly, and experts say there is a six-week lag between when someone dies and when the state reports it. Over the past two weeks, 82 deaths have been logged in the county, among the highest since early August. Palm Beach County officials said the pace of the spread of the disease has slowed since surging in early January.
"Teachers, school workers over 65 could get priority on vaccines" via Jane Musgrave of The Palm Beach Post — Coronavirus vaccines may be set aside so Palm Beach County teachers and other school district workers who are over the age of 65 can get inoculated. Pointing out that other counties have created a special pot of vaccines for school employees, Palm Beach County commissioners on Tuesday asked that it be done here. About 1,145 of the school district's workers are over 65, and about 479 are teachers, said County Mayor Dave Kerner. It is unknown how many may have gotten the vaccine from other sources. Dr. Alina Alonso, director of the county's health department, has resisted the suggestion.
"Send more vaccines to hospitals rather than entities like Publix, Lee Health's elected board says in letter to Gov. DeSantis" via Frank Gluck of the Fort Myers News-Press — DeSantis' COVID-19 vaccine distribution policies that shifted doses away from hospitals to other entities including Publix are putting health care workers at risk, Lee Health's elected Board of Directors wrote. Only about half the hospital system's employees have been vaccinated. Lee Health and 26 other hospitals received new doses Monday, but not for health care workers. This "serious public health concern" has created a "significant vulnerability" in the hospital system's ability to treat and prevent the spread of the virus, the 10-member board said.
"Sarasota and Manatee say state gave little notice of new vaccine registration system" via Timothy Fanning of The Sarasota Herald-Tribune — When the state finally went live on Friday with a website for Floridians to preregister to receive a COVID-19 vaccination, it didn't give some local governments or health officials a heads-up, catching many of them by surprise.   While DeSantis and Jared Moskowitz, the state's director of emergency management, teased the new system for weeks, local officials, including those in Sarasota County, said they had no indication concerning when the state's registration system would launch. Local governments learned the same way everyone else did — in a news release that gave little to no clarity or instruction as to what to do next.
"DeSantis announces two Nassau County Publix stores will be COVID vaccine sites" via David Bauerlein of The Florida Times-Union — The Publix stores in the Island Walk Shopping Center in Fernandina Beach and the Village of Amelia on State Road 200 in Yulee will be part of the next round of online appointments that Florida residents can try to book starting at 6 a.m. Wednesday. DeSantis said Publix stores in Pasco and Pinellas counties also would give the vaccines, bringing the total number of stores statewide to 325 in 23 counties. St. Johns County already was on that list, with 14 Publix stores giving vaccinations. The only way to get a Publix vaccination is by booking an online appointment, and those slots have filled up quickly.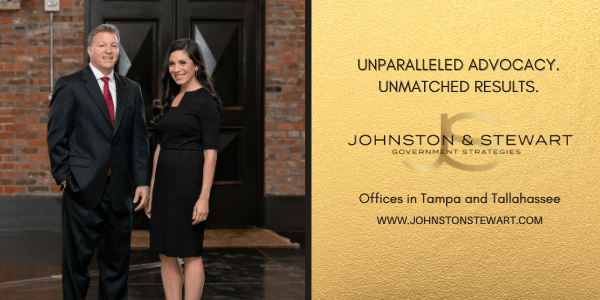 — CORONA NATION —
"Joe Biden boosting vaccine allotments, financing for virus costs" via Ricardo Alonso-Zaldivar and Zeke Miller of The Associated Press — Biden's administration announced Tuesday that it is moving to expand access to COVID-19 vaccines, freeing up more doses for states and beginning to distribute them to retail pharmacies next week. The push comes amid new urgency to speed vaccinations to prevent the spread of potentially more serious strains of the virus that has killed more than 445,000 Americans. Starting next week, 1 million doses will be distributed to some 6,500 pharmacies across the country, the White House said. The administration is also boosting by 500,000 the weekly allocation of vaccines sent directly to states and territories for the coming weeks, up to 10.5 million.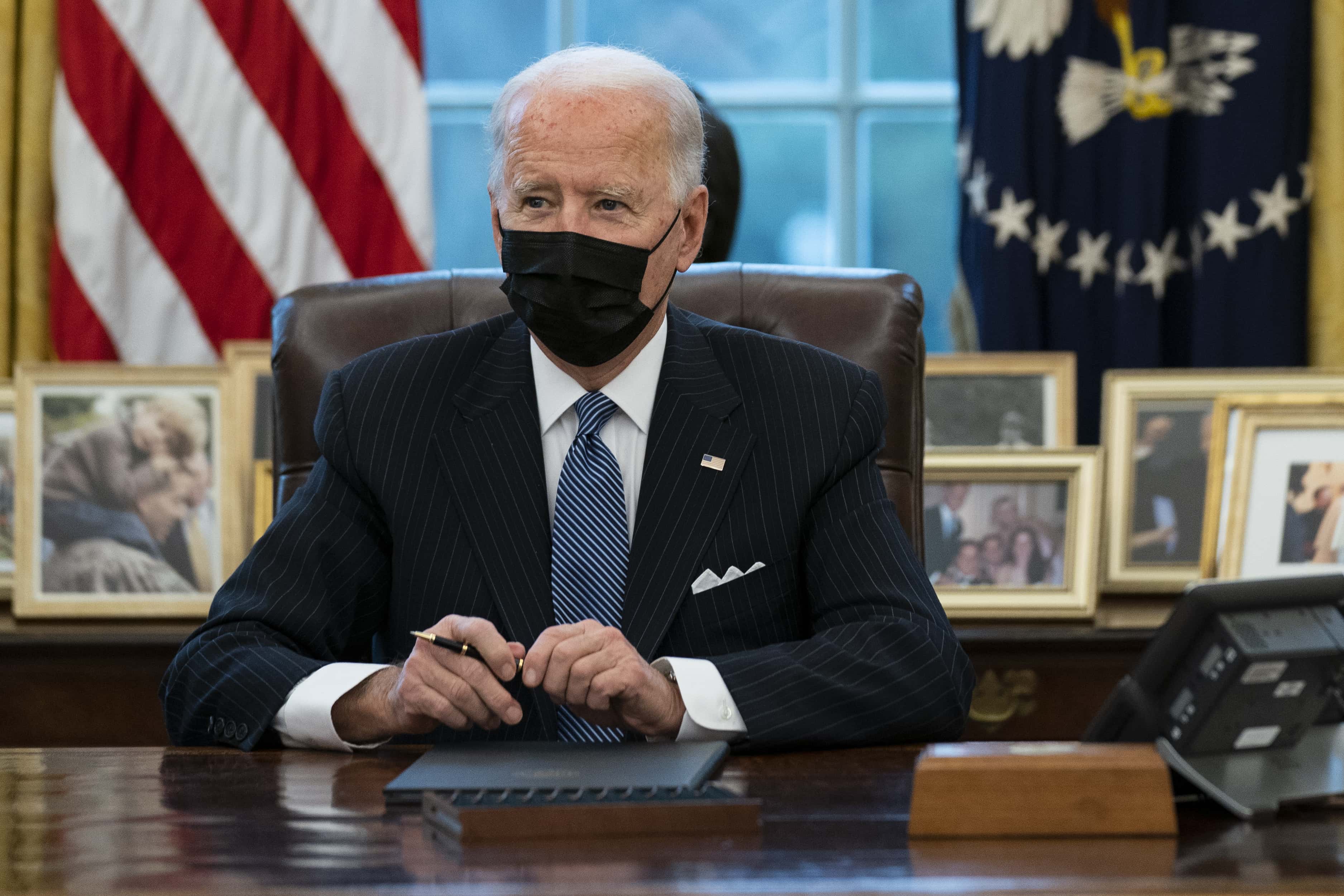 "The pandemic is heading toward a strange in-between time" via Robinson Meyer of The Atlantic — Cases and hospitalizations have fallen in most states in the past few days, and vaccination news has brightened. By the start of the next school year, every American adult who wants a vaccine should be able to get one. Data scientist Youyang Gu projects that the U.S. will reach herd immunity in July. The crisis is softening now, and America could crush it by autumn. What happens in between? The pandemic's medium-term future remains the biggest outstanding question: March to May is the mystery. The outlook is not all rosy. A consensus is developing that this window may be large enough to allow for another surge in cases.
"How the overlap of race and age helps explain the pandemic's death toll" via Philip Bump of The Washington Post — The CDC has data on how the pandemic has affected the country by race. Of those with identifiable racial and ethnic identities through the middle of last month, about 60% of confirmed cases were among Whites, compared to 14% among Black Americans and 23% among Hispanics. In other words, Hispanics were overrepresented among cases while Whites were slightly underrepresented. When it comes to deaths from COVID-19, the disease caused by the virus, the distribution shifted again. Whites made up 64% of deaths, and Hispanics 14%. Blacks are overrepresented at 18%.
— CORONA ECONOMICS — 
"Federal mask cops started targeting travelers Monday" via Elizabeth Nolan Brown of Reason — Americans are now required to wear masks in planes, trains, buses, subways, taxis, car services, boats, and transportation hubs, per a new order from the CDC that took effect Monday. Masks must be of a style approved by the federal government and must fit properly. Failure to comply will result in being prohibited from traveling, booted from the transit in question, and potential criminal penalties. The order will be enforced by Transportation Security Administration agents and "other federal authorities," as well as state and local officials. "To the extent permitted by law … federal agencies are required to implement additional measures enforcing the provisions of this Order," the CDC says.
— MORE CORONA —
"The coronavirus variant found in the U.K. and spreading through the U.S. appears to be evolving a new mutation that scientists fear could help it evade vaccines" via Dr. Catherine Schuster-Bruce of Business Insider — The coronavirus variant first found in the U.K. and spreading around the world appears to be evolving a mutation that scientists fear could help the virus evade vaccines. The mutation is also found in the variants identified in South Africa and Brazil. Scientists believe it enables the virus to escape antibodies produced by the body after either immunization or a previous coronavirus infection. Vaccines and certain antibody drugs might, therefore, not work so well. The fact that the variant found in the U.K. appears to be acquiring this mutation "shows that the virus is very likely to be adapting to our immune response," he said.
"The Brazil variant is exposing the world's vulnerability" via James Hamblin of The Atlantic — Even in a year of horrendous suffering, what is unfolding in Brazil stands out. In the rainforest city of Manaus, home to 2 million people, bodies are reportedly being dropped into mass graves as quickly as they can be dug. This nature and scale of mortality have not been seen since the first months of the pandemic. Manaus saw a devastating outbreak last April that similarly overwhelmed systems, infecting the majority of the city. Because the morbidity was so ubiquitous, many scientists believed the population had since developed a high level of immunity that would preclude another devastating wave of infection. The situation defies expert expectations about how immunity would help protect the hardest-hit populations.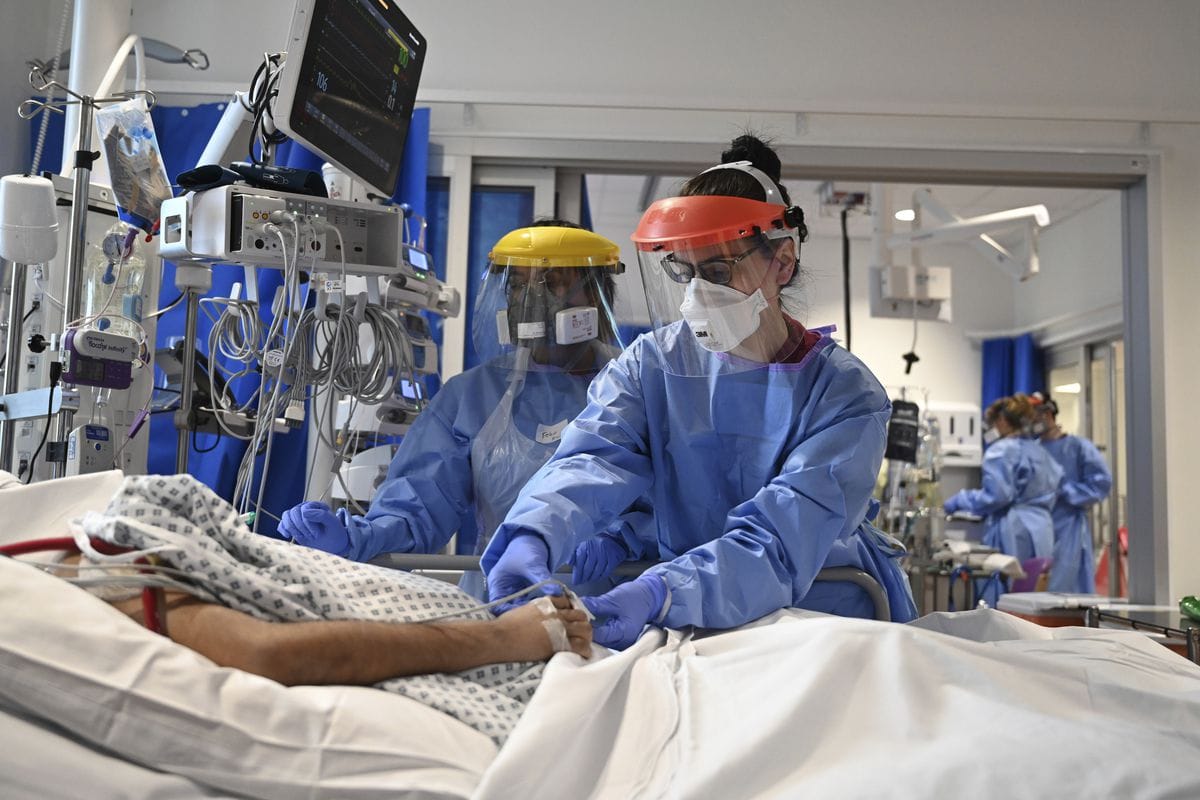 "Should pregnant women get the COVID-19 vaccine? Dr. Anthony Fauci sees 'no red flags' in safety data" via Adrianna Rodriguez of USA Today — Some pregnant women remain unsure about getting the COVID-19 vaccine because safety data is scarce and health agency guidelines are vague and in some cases contradictory. But Fauci, the nation's leading infectious disease expert, said Monday that about 10,000 pregnant women in the U.S. had been vaccinated since the FDA authorized two vaccines, and so far, there have been "no red flags." CDC guidelines say the decision to be vaccinated is up to the mother in consultation with her health care provider. Fauci said Monday the agency is sticking with that recommendation.
"Anti-vaccine protest at Dodger Stadium was organized on Facebook, including promotion of banned 'Plandemic' video" via Isaac Stanley-Becker of The Washington Post — The anti-vaccine protest that temporarily cut off access to a mass vaccination site at Dodger Stadium was organized on Facebook through a page that promotes debunked claims about the coronavirus pandemic, masks and immunization. The Facebook page, "Shop Mask Free Los Angeles," issued a call last week to gather Saturday at the baseball park. Health authorities have been administering shots to as many as 8,000 people a day at the site, one of the country's largest vaccination centers. The online activity illustrates the extent to which Facebook remains a critical organizing tool of the anti-vaccine movement.
"After the COVID-19 vaccine, people find joy in little things" via Jem Bartholomew of The Wall Street Journal — Sergio Tristán, a 65-year-old retired State Department employee, really missed squeezing his own tomatoes at the grocery store. He recently received the first dose of Moderna's COVID-19 vaccine, and the second is scheduled for early February. Suddenly, life's little joys, the kind that have been shelved for many people for almost a year, are back on the horizon. "Picking up the tomatoes at the store makes a big difference," he says. Grocery shopping, a walk in the park, a trip to the post office — this is what's waiting for the first round of Americans lucky enough to have successfully navigated a patchwork and often frustrating vaccine rollout.
"Pandemic cuisine: Odd pairings, old favorites on the menu" via Leanne Italie of The Associated Press — Whether it's kimchi, beets or broccoli, the pandemic has had a strange impact on food cravings that goes beyond the joy of comfort eating. Nearly a year into isolation, many people embrace foods long forgotten or rejected for taste, texture or smell. Some have forced themselves to re-evaluate health-focused foods to help boost their immune systems. And with home cooking at a high, there's a new adventurousness in the kitchen. While health concerns and comfort foods have played a role, one expert thinks that changes in the way we eat also come from having more time at home to digest an onslaught of news about nutrition and the food chain.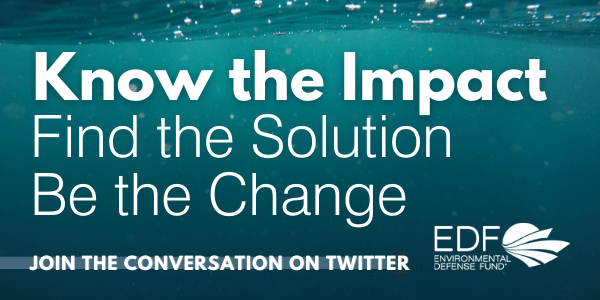 — PRESIDENTIAL —
"Biden announces efforts to reunite migrant families separated by Donald Trump administration" via Kevin Sieff of The Washington Post — Biden on Tuesday announced the start of efforts to identify and reunite hundreds of families who were separated at the U.S.-Mexico border by the Trump administration and remain apart years later. President Biden signed an executive order creating a task force to reunite the families, a step toward fulfilling a campaign promise. Administration officials did not have details on the scale or timing of the work. They said the task force, chaired by Homeland Security Secretary Alejandro Mayorkas, would meet regularly with the President and make recommendations.
"More than two-thirds of Americans side with Biden on COVID relief — and most support the rest of his agenda" via Andrew Romano of Yahoo! Entertainment — When asked about the 20 policies that define Biden's agenda, more Americans support than oppose all 20 of them. The margins are decisive. The majority of Biden's proposals garner at least twice as much support as the opposition. Nearly half are favored by more than 60% of Americans. The survey of 1,516 U.S. adults, which was conducted from Jan. 20 to Jan. 21, comes at a time when partisan divisions in Washington are driving a fierce debate over the size and scope of Biden's COVID-19 rescue package. On Monday, the President is set to meet with a group of 10 Republican Senators who want to slash his $1.9 trillion plan to secure their backing in Congress.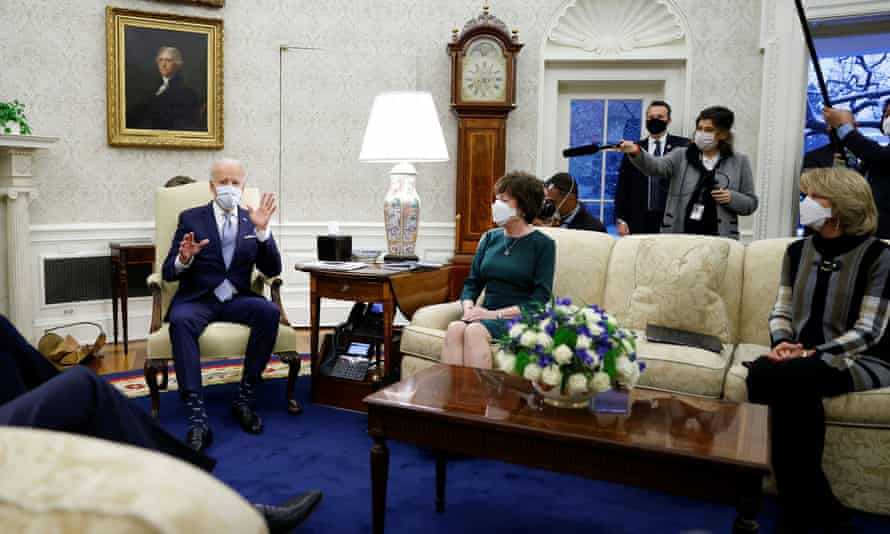 "Biden urges Senate Democrats to go big on his relief package, warns against smaller plan" via Erica Werner, Jeff Stein and Seung Min Kim of The Washington Post — Biden urged Senate Democrats on Tuesday to go big on coronavirus relief, making an aggressive case in favor of his $1.9 trillion rescue package as Democrats took the first steps to advance the legislation. On a private lunchtime call with the Senate Democratic caucus, Biden's comments were confirmed by several people familiar with his remarks who spoke on the condition of anonymity because they were private. Biden addressed Senate Democrats a day after meeting with a group of Republican Senators pushing a much narrower, $618 billion bill.
—"Alejandro Mayorkas is confirmed to lead the Department of Homeland Security." via Maggie Astor and Zolan Kanno-Youngs of The New York Times
—"Pete Buttigieg is confirmed as Biden's Transportation Secretary" via Pranshu Verma of The New York Times
"Biden administration eyes Rahm Emanuel for ambassadorship" via Josh Lederman and Carol E. Lee of NBC News — Biden is considering Emanuel for a high-profile ambassadorship, potentially to China, three people with knowledge of the discussions said. Becoming the U.S. ambassador to Japan is another option that Biden administration officials have discussed with Emanuel, one of the people with knowledge of the discussions said. Emanuel, who became White House chief of staff when Barack Obama took office as President, has a reputation as a sharp-tongued political street fighter. He has clashed at times with progressive Democrats. Emanuel's name had also been floated internally for U.S. ambassador to Israel.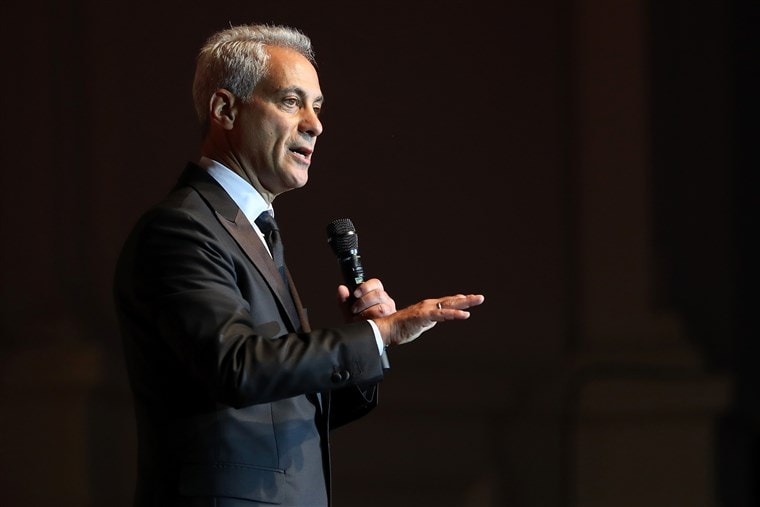 "Biden's White House will look into Trump's visitor logs and whether it can release them" via Jarrett Renshaw and Nandita Bose of Reuters — The White House said on Tuesday it would look into whether it can make visitor logs from Trump's administration public, a move that will be in line with the Biden administration's vow to release its own records. The logs detail who visits the President and his staff on official business and enables the public to know which lobbyists, political donors, and others are gaining access to the President and his aides daily. The logs became a bone of contention in 2017 when the Trump administration said it would not release them. The administration settled a lawsuit in 2018 to allow monthly publication of visitor logs for some White House offices, including the Office of Management and Budget.
"Biden brother's role in Florida law firm complicates White House ethics message" via Annie Linskey of The Washington Post — Shortly after his brother won the presidency, Frank Biden, who works for a Florida law firm called Berman Law Group, spoke to a local television station about his tight connection with Joe Biden. "We've all always been close," Frank Biden told WPBF, saying he had talked to the President-elect just the day before, for his birthday. "But we're closer now." Viewers could hardly miss Frank Biden's employer, since he was wearing a black T-shirt emblazoned with a "TBT" logo, his firm's shorthand for "The Berman Team." And in Frank's case, the shirt also spelled out another meaning for TBT: "The Biden Team."
— EPILOGUE: TRUMP —
"Fees — not just strategy — blew up Trump's legal team" via Alayna Treene of Axios — Disagreements over legal strategy weren't the only reason Trump's defense team collapsed just days before his second impeachment trial. The notoriously stingy former President and his lead lawyer, Butch Bowers, wrangled overcompensation during a series of tense phone calls, sources familiar with their conversations said. The argument came even though Trump has raised over $170 million from the public to be used on his legal defenses. The two initially agreed Bowers would be paid $250,000 for his individual services, a figure that "delighted" Trump. However, Trump didn't realize Bowers hadn't included additional expenses, including more lawyers, researchers, and other legal fees that would be accrued on the job.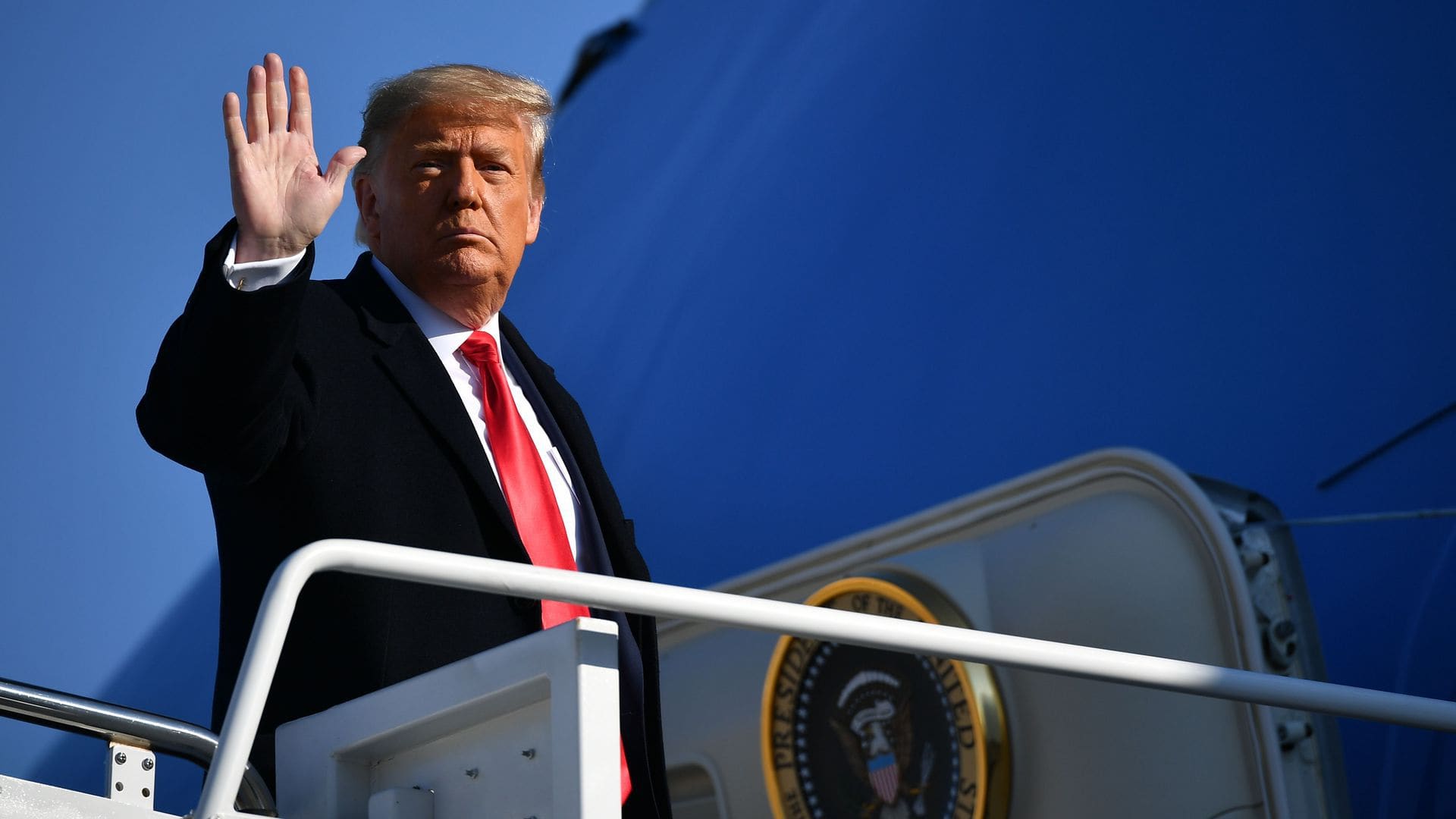 "Trump aimed mob 'like a loaded cannon' at U.S. Capitol, Democrats say; former President's lawyers say impeachment trial unconstitutional" via Eric Tucker and Mary Clare Jalonick of The Associated Press — Trump endangered the lives of all members of Congress when he aimed a mob of supporters "like a loaded cannon" at the U.S. Capitol, House Democrats said Tuesday in making their most detailed case yet for why the former President should be convicted and permanently barred from office. Trump denied the allegations through his lawyers and called the trial unconstitutional. The dueling filings offer the first public glimpse of the arguments that will be presented to the Senate beginning next week. The impeachment trial represents a remarkable reckoning with the violence in The Capitol last month and with Trump's presidency overall.
"Conservative groups go MIA on Trump's impeachment" via Gabby Orr and Meredith McGraw of POLITICO — A constellation of conservative groups that rallied behind former Trump during his first impeachment is sitting this one out, confident that the outcome is preordained. The groups have gone quiet on social media, eschewing the pro-Trump tweets and calls for action that dominated their Twitter feeds last time Trump approached a Senate trial. Others said they are content to watch from the sidelines or are still considering if and how they will get involved. During the impeachment trial in January 2020, the Tea Party Patriots did calls to action, urged supporters to call congressional offices, hosted conference calls to discuss messaging and talking points, and sent materials to voters.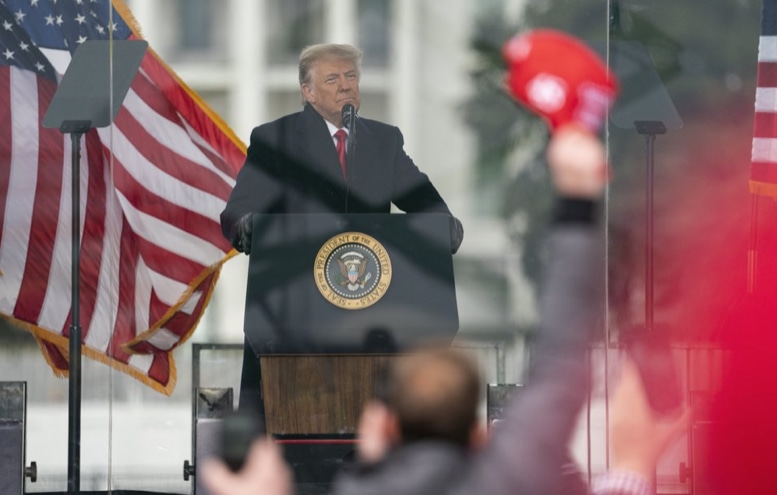 "Trump pollster's campaign autopsy paints damning picture of defeat" via Alex Isenstadt of POLITICO — Former President Trump has blamed the election results on unfounded claims of fraud and malfeasance. But at the top levels of his campaign, a detailed autopsy report that circulated among his political aides paints a far different portrait of what led to his defeat. The 27-page report, written by Trump chief pollster Tony Fabrizio, shows how Trump advisers were privately reckoning with his loss even as the former President and many of his supporters engaged in a conspiracy theory-fueled effort to overturn the election. The report zeros in on an array of demographics where Trump suffered decisive reversals in 2020, including among white seniors, the same group that helped to propel him to the White House.
"Trump gets an important backer in his bid to live at Mar-a-Lago" via Manuel Roig-Franzia of The Washington Post — Some neighbors don't want him around. But former president Donald Trump just found a big ally in his quest to call his Florida club, Mar-a-Lago, home. An attorney for the town of Palm Beach is recommending the town's council allow Trump to live at the club, even though he signed an agreement in the early 1990s changing the property from a residence to a private club. If the council follows the town attorney's advice, it would be a blow to a loosely affiliated group of neighbors, preservationists and attorneys argued Trump is prohibited from living at the iconic, nearly century-old estate.
— D.C. MATTERS —
"Rick Scott puts Trump stamp on U.S. Senate campaign arm" via A.G. Gancarski of Florida Politics — The National Republican Senatorial Committee is bringing two veterans of Trump's presidential campaigns aboard for key digital roles, as part of what Scott bills as an "aggressive" communications push from the group under his leadership. Daria Grastara will start as Digital Director at the NRSC. She was the Digital Advertising Director for Trump's reelection bid. Grastara will be working closely with another veteran of the Trump reelection bid: Deputy Digital Director Mike Hahn, who directed social media for the 2020 campaign. Also announced Tuesday was the hiring of Director of Media Affairs Priscilla Ivasco, who has worked in Scott's U.S. Senate office, on his Senate campaign in 2018, and as the Deputy Director of External Affairs for Scott while Governor.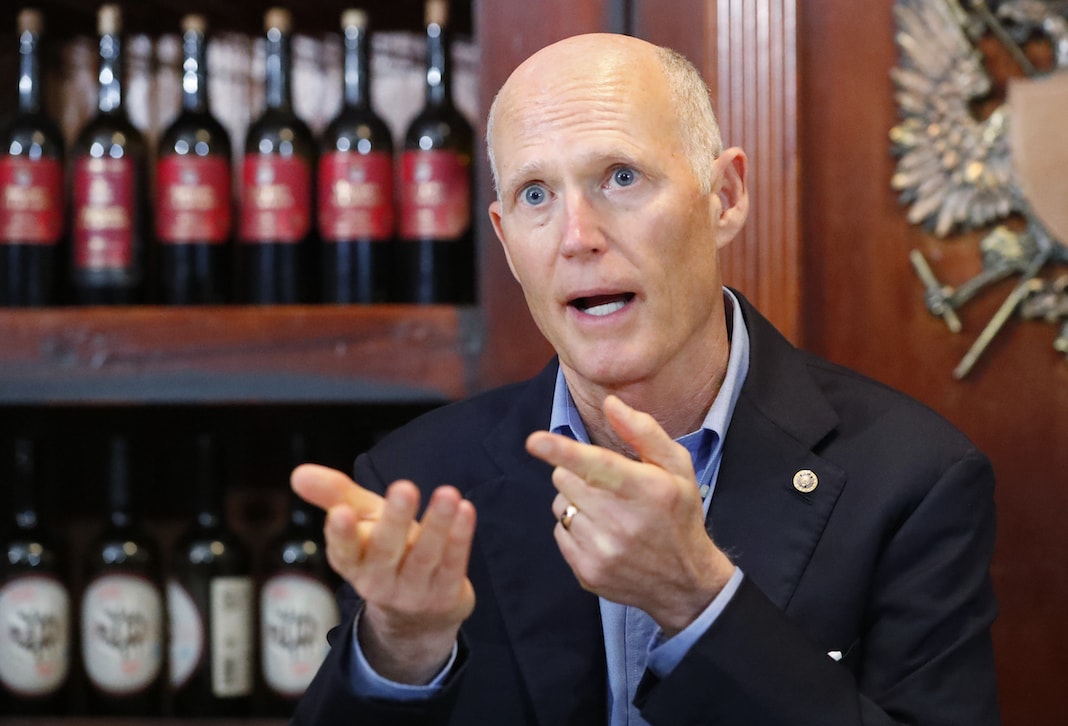 "Scott calls for 2022 Winter Olympics to be taken away from China" via Steven Lemongello of The Orlando Sentinel — Scott introduced a resolution Tuesday urging that the 2022 Winter Olympics be moved from Beijing because of China's human rights violations. China "should not be allowed to host the 2022 Olympic Games while simultaneously running concentration camps, violating human rights and systematically oppressing the people of Hong Kong," Scott said in a statement. "I am proud to lead my colleagues to send a clear message to the IOC: stand up for freedom and urge Communist China to do the right thing, or find a new home for the 2022 Olympic Games." Marco Rubio said both the Trump and Biden administrations have made it U.S. official policy that China is committing genocide.
"Miami Republicans oppose expelling lawmaker who called Parkland shooting a false flag" via Alex Daugherty of The Miami Herald — Miami's three House Republicans aren't supporting a growing effort to expel Georgia Rep. Marjorie Taylor Greene, who said in 2018 that the mass shooting at Marjory Stoneman Douglas High School was a "false flag planned shooting" to bolster support for gun control. Greene, a Republican and supporter of the QAnon conspiracy theory, was elected to Congress earlier this year in a conservative Northwest Georgia district. She has also expressed support on social media for executing congressional leaders, including House Speaker Nancy Pelosi and videos from 2018 recently resurfaced showing her harassing March For Our Lives co-founder David Hogg as he spoke to politicians about gun control on Capitol Hill.
"'Not on my radar': Congressman Al Lawson deflates Florida gubernatorial trial balloon" via James Call of The Tallahassee Democrat — When word broke that Congressman Lawson was weighing whether to run for Florida Governor, no one was more surprised than Lawson. Tuesday afternoon, when Tallahassee was abuzz with word that the man nicknamed "Big Al" was working toward building a gubernatorial campaign, the three-term Congressman was meeting with officials from the University of North Florida. "It was quite a surprise," said Lawson with a laugh after Florida Politics published an article headlined "Al Lawson eyes run for Florida Governor."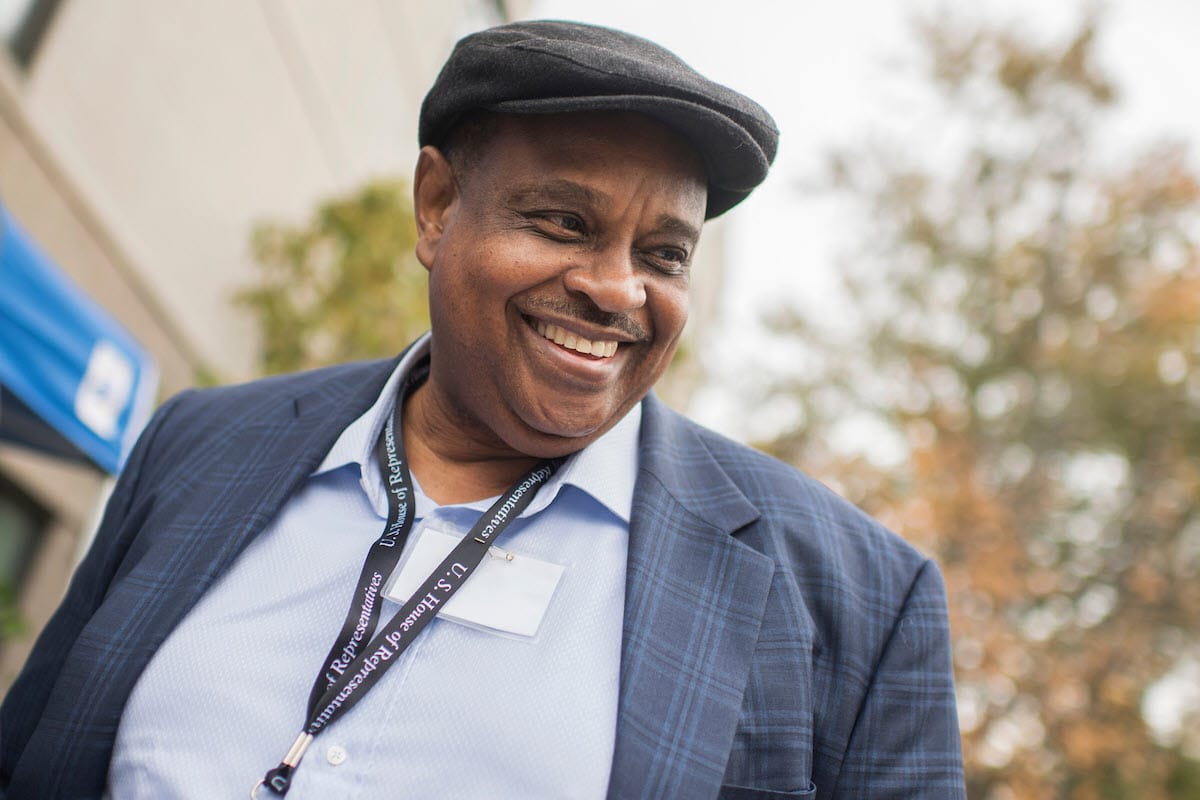 Val Demings doesn't rule out gubernatorial, Senate run — In an interview with The Washington Post on Tuesday, U.S. Rep. Demings said she hasn't ruled out running for Governor or U.S. Senate next year. "I want to be where I can do the greatest work on behalf of the people that I represent. If that keeps me in the House of Representatives, then I am there," she said. "If that takes me to another elected position or at least the run, then I am there. We'll have to see what happens." The second-term Congresswoman also commented on her experience during the Jan. 6 riot at The Capitol. She said she thought U.S. Rep. Marjorie Taylor Greene, a Parkland denier, should be removed from her committee assignments.
"Congresswoman appeals to VA after vets seeking COVID-19 vaccine are turned away" via Susannah Bryan of The South Florida Sun-Sentinel — Congresswoman Debbie Wasserman Schultz is urging the federal government to expand its efforts to vaccinate military veterans against the coronavirus, including many who have been denied the shot because they make too much money or do not have a service-related disability. Wasserman Schultz has appealed to Dat Tran, acting secretary of the U.S. Department of Veterans Affairs, to waive certain requirements veterans must meet before they can receive the COVID-19 vaccine from the VA. Years ago, the U.S. Department of Veterans Affairs offered medical care to nearly all military vets. That changed in 2003 when the underfunded and overburdened agency imposed income limits.
"No TV show. A salary she vowed to donate. Miami's María Elvira Salazar adjusts to life in Congress." via David Smiley, Alex Daugherty and Bianca Padró Ocasio of the Miami Herald — After a 30-year TV career that most recently included hosting a weekly Spanish-language talk show sponsored by a Miami-based health provider, ethics rules have forced newly elected Congresswoman Salazar to sign off. Addressing her viewers, Salazar explained that rules regulating members of the U.S. House of Representatives barred her from continuing the show. "Once I became a congresswoman, I was informed by the Ethics Committee that I can't do a show like this one every week because it is not allowed for someone in my position to do it," Salazar said.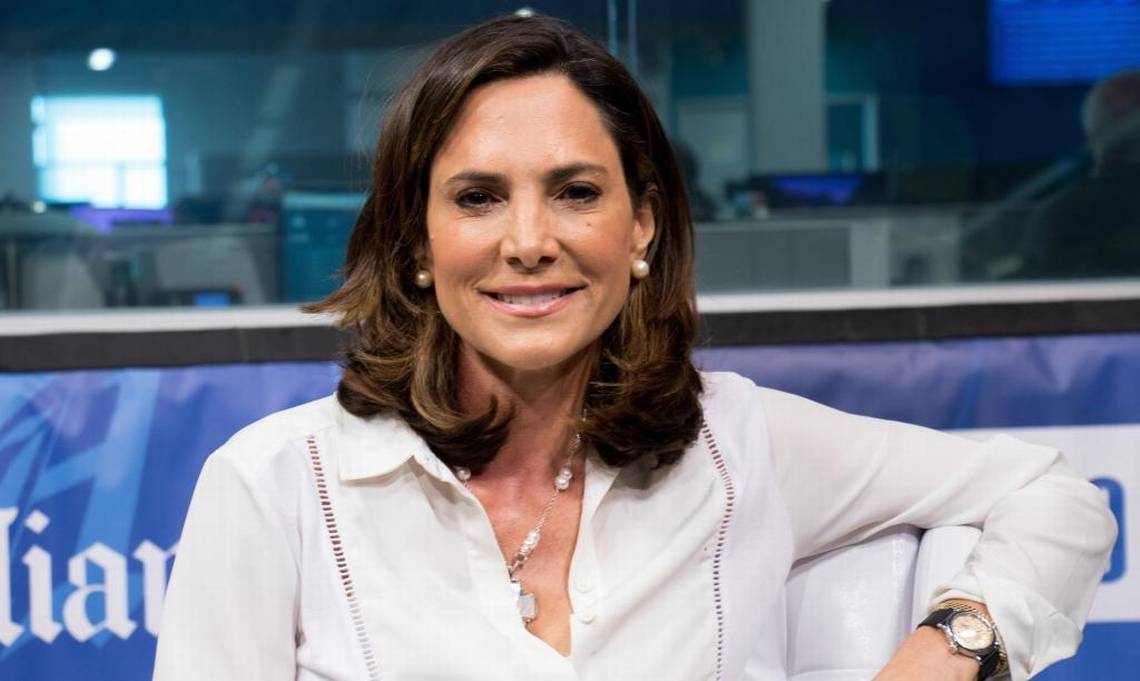 "Jen Psaki's Space Force 'joke' ignites anger among Florida Republicans" via Jacob Ogles of Florida Politics — Psaki ignited political outrage as she dodged a question about the Space Force's future. During a press briefing on Tuesday, Bloomberg News reporter Josh Wingrove asked Psaki whether Biden's planned to keep the Space Force or keep its planned scope. The creation of the Space Force was a chief legacy item for Trump. There has been speculation about the military branch's future, though most expect it to survive President Biden's presidency even if it becomes a lower priority. The tone of her response, read by Wingrove and others as poking fun at the military branch, stoked anger among lawmakers from space industry states, including Florida.
— CRISIS —
"Was the storming of The Capitol a coup? Academic group now says yes" via Louis Jacobson of the Tampa Bay Times — Last month, PolitiFact published an article about the storming of the U.S. Capitol and the baseless accusations about the election results. We asked whether it was accurate to call it a coup. We did not draw a firm conclusion. Now, an academic center that was the major resource for our analysis — the Coup D'etat Project at the University of Illinois' Cline Center for Advanced Social Research — has determined that the events do fit the definition of an "attempted dissident coup" under their taxonomy. The storming of The Capitol "was an attempted coup d'état: an organized, illegal attempt to intervene in the presidential transition by displacing the power of the Congress to certify the election," the center announced Jan. 27.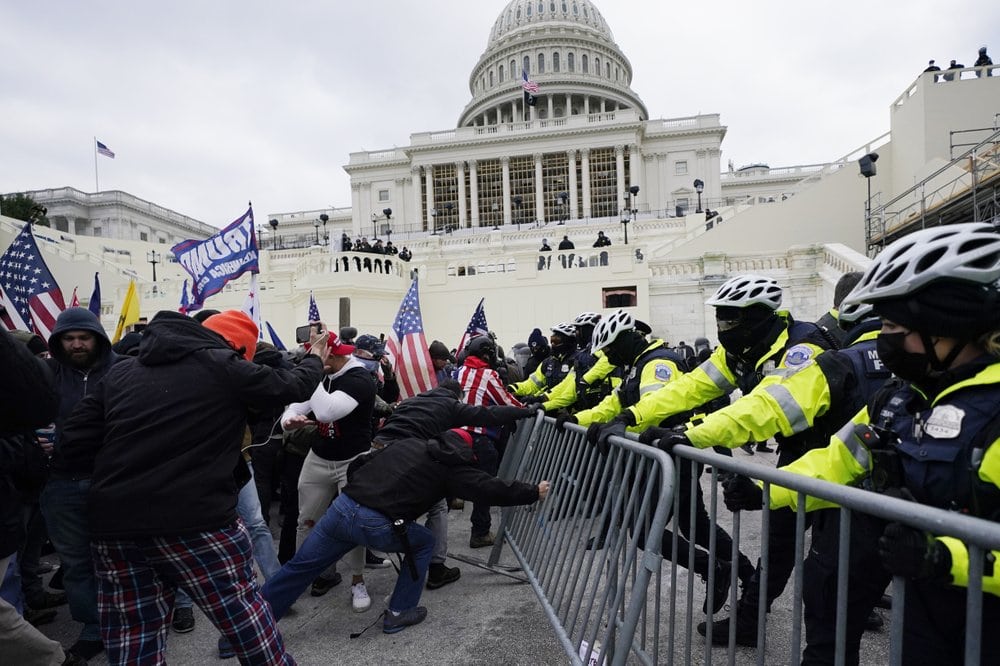 "The danger of right-wing mobs is real. Fencing at the U.S. Capitol won't help." via Philip Kennicott of The Washington Post — Less than a month after Trump encouraged his supporters to storm The Capitol, it looks likely that the building could end up behind permanent security fencing, perhaps accessible only to people who work there or who have specific business with members of Congress. Temporary fencing, topped with barbed wire, encloses not just The Capitol but also a "Green Zone" that stretches deep into the monumental core of the city. It will be a tragedy if that happens. But these things generally play out according to a fixed script, and this little drama is already well underway. Closing off The Capitol would be an enormous symbolic victory for the rioters engaged in acts of insurrection.
"Ginni Thomas apologizes to husband's Supreme Court clerks after Capitol riot fallout" via Robert Barnes of The Washington Post — Conservative political activist Virginia Thomas told her husband Justice Clarence Thomas's former law clerks that she was sorry for a rift that developed among them after her election advocacy of Trump and endorsement of the Jan. 6 rally in D.C. that resulted in violence and death at The Capitol. "I owe you all an apology. I have likely imposed on you my lifetime passions," Thomas, who goes by Ginni, recently wrote to a private email list of her husband's staff over his three decades on the bench. Several former clerks verified the dispute in what is normally an affable setting meant to celebrate achievements of the clerk "family."
"Will Florida Republicans face corporate blowback for election conspiracies?" via Steve Contorno of The Tampa Bay Times — After the deadly riot in the U.S. Capitol, AT&T was one of the first companies to pause future campaign contributions to members of Congress who voted against certifying Biden's electoral victory. The telecom giant took a different approach with DeSantis. Weeks after the Florida Republican urged millions of Fox News viewers to pressure their lawmakers to change the election results in states Trump lost, AT&T sent DeSantis' political committee $30,000. General Motors went a step further than AT&T. It paused all political donations after the violent insurrection. In explaining the move, the automaker assured the public that it had already "enhanced the character and public integrity criteria for making contributions" in 2020.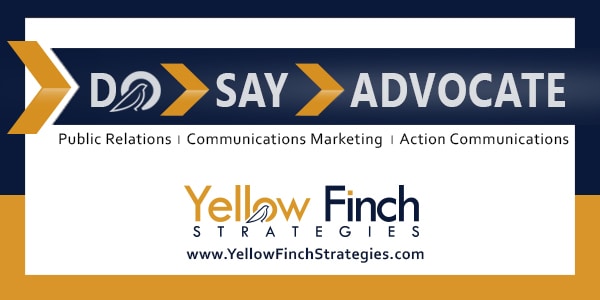 — LOCAL NOTES —
Jason Fischer has $705K banked for SD 4 bid — Rep. Fischer will show more than $705,000 on hand between his campaign and committee when he posts his first finance reports since entering the race for Senate District 4. Fischer is up against fellow Republican Reps. Cord Byrd and Clay Yarborough in the 2022 Republican Primary for the Northeast Florida seat currently held by term-limited Sen. Aaron Bean. Fischer has raised $108,000 since he launched his campaign on Jan. 14.
"Ken Welch raised $57K since entering race for St. Pete Mayor" via Janelle Irwin Taylor of Florida Politics — Welch raised more than $57,000 for his campaign, he said Tuesday. Welch's "Principled Progress" campaign said in his first month of official campaigning, he more than doubled his cash on hand with $104,000 available between his new campaign account and his Pelican PAC political committee. Financial documents outlining the specifics of Welch's latest fundraising haul are not yet publicly available, and that's the only information Welch's campaign provided. However, a $57,000 month would be Welch's best to date. As of the end of January, the most recent date for which financial reports are available for Welch's Pelican PAC, Welch had raised $86,650 and spent just over $5,500.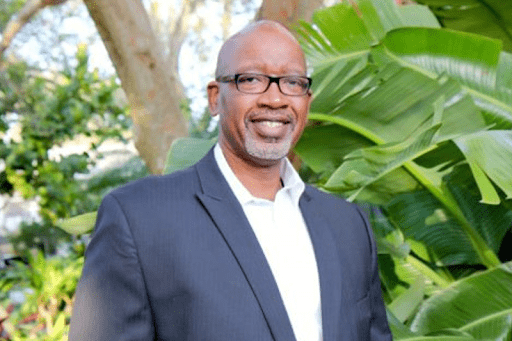 "Shuttered Tampa Bay entertainment venues may soon see relief" via Jay Cridlin of The Tampa Bay Times — It took a monthslong campaign for entertainment venue operators to get a promise of targeted federal relief during the coronavirus pandemic. Getting the money itself has taken even longer. But the U.S. SBA is close to finalizing details on how venues, movie theaters, concert promoters, and others in the entertainment industry can collect their share of $15 billion in aid. John Bell, the president and CEO of the Tampa Theatre, said he expected applications to come through "within a couple of weeks." The grants are a reaction to the government's initial coronavirus relief package last spring, which delivered relief to some venues, while others argued it didn't go far enough.
"Personnel note: Shumaker law firm adds Caley Aidif and Sara Jawad" via Kelly Hayes of Florida Politics — Tampa Bay's Shumaker law firm has announced the addition of two new staff attorneys to its practice. The attorneys, Aidif and Jawad, will join the firm's Community Associations practice group in the Tampa office. "We are excited to have Caley and Sara join us," Partner and Community Associations practice administrator Jonathan Ellis said in a news release. The new attorneys will focus their practices on advising board members and professional managers of condominium and homeowners' associations in collection and foreclosure cases, covenant enforcement, bankruptcy and creditors' rights. Aidif began her career as an assistant public defender and earned her law degree from Florida International University's College of Law.
"Judge: Candidate doesn't live in West Palm so he's out of City Commission race" via Tony Doris of The Palm Beach Post — Roderick Clarke insisted he lived in West Palm Beach, but a judge Monday ruled he did not, making the 47-year-old retired Marine unqualified for the City Commission race. Clarke became the second candidate in the race disqualified for failing to meet the requirement that a contender lives in his or her district for at least six months before the March election. Jervonte "Tae" Edmonds was disqualified from the District 2 race in January when the city clerk determined his address was in unincorporated Palm Beach County, not West Palm Beach. The disqualifications leave two candidates: Florida Atlantic University educator Deandre Poole and Sickle Cell Foundation CEO Shalonda Warren.
"Florida attorney disbarred for making porn film in jail" via The Associated Press — A Florida lawyer has been disbarred for using his attorney privileges to visit women in jail and video sexual encounters with them for a pornographic film, according to the Florida Supreme Court. The state's highest court last week disbarred Tampa attorney Andrew Spark retroactive to July 2019. According to a Florida Supreme Court notice, Spark abused his privilege to practice law. He used his law license to access private rooms provided to attorneys at two jails to solicit prostitution and record the encounters for a pornographic film, the notice said. Spark has been on probation since 2019 after pleading guilty to charges of bringing contraband into county detention facilities.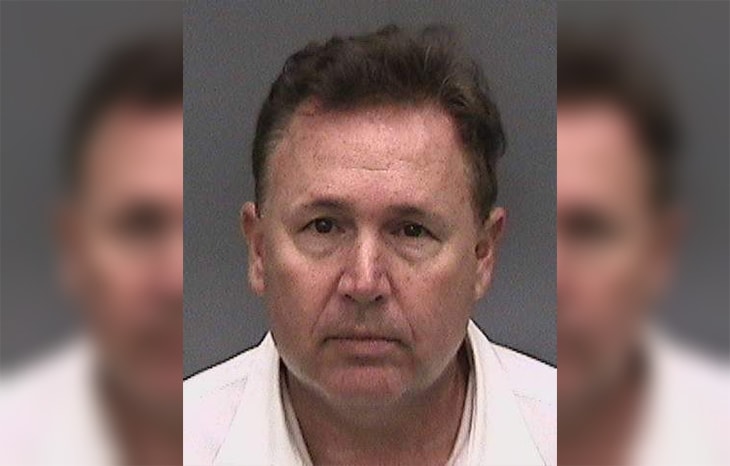 "Pensacola public waterfront areas damaged by Hurricane Sally may not reopen until summer" via Jim Little of the Pensacola News Journal — More than four months after Hurricane Sally, Pensacola's public waterfront areas remain closed to the public — and will likely remain closed until the summer — as the city works through the Federal Emergency Management Agency to pay for repairs. Pensacola's Public Works Department is overseeing 10 major capital projects to repair Hurricane Sally's damage, totaling at least $6 million. According to information provided by city spokeswoman Kaycee Lagarde, eight of the 10 projects involve public waterfront properties.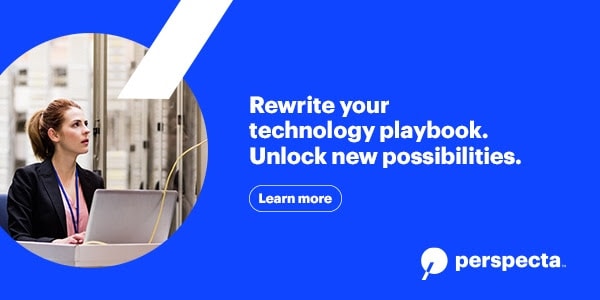 — TOP OPINION —
"Biden is the most radical left-wing President in U.S. history, period" via Rich Lowry of The New York Post — Biden is off to the most left-wing start of any Democratic President in recent memory. Just two weeks later, the dulcet tones of Biden's inaugural address already seem an artifact of a bygone era. Republicans will hammer him for the rest of his presidency for failing to deliver on his unifying message, but the fact is that Biden is governing as he promised. Biden is willing, too, to go it alone via rapid-fire unilateral executive actions. Biden is out of the box with a proposed $1.9 trillion relief bill that includes a $15-an-hour minimum wage, not too long ago the pipe dream of his Party's socialist wing, and a massive bailout of states and localities.
— OPINIONS —
"Biden's first days in office were way better than I expected" via Mehdi Hasan of MSNBC — During the Democratic presidential primaries, I was one of then-presidential candidate Biden's fiercest critics on the left. I was wrong. There, I said it. The new President has been far from a disaster. His first 10 days were as smooth as any in modern presidential history — and that despite, perhaps, the worst presidential inheritance in all of American history. Now is a moment for the left to be emboldened, not embittered. Biden's first 10 days look more like fulfilling a progressive wish list than a great centrist betrayal.
"The wrong way to impeach Trump" via Jonathan Bernstein of Bloomberg Opinion — The Senate has three choices for how to organize the second impeachment trial of Trump. Two of them make sense. One option is to begin the impeachment in committee, which would offer an opportunity to present the evidence in-depth, and to put it on the public record. The other option is the Senate could do what it did in Bill Clinton's impeachment trial. Back then, the Senate took depositions from witnesses, and then the House managers and Clinton's lawyers were able to play video excerpts during the trial.
"Principle over power: Let's form a new Republican party" via Chris Vance for The Seattle Times — Instead of trying to hold it together, principled Republicans willing to put country before party need to encourage a split because a united Republican Party — led by Trump or someone like him — is the greatest threat to freedom and democracy that America faces. To be specific, Sens. Mitt Romney, Ben Sasse, Lisa Murkowski and Susan Collins should join with the 10 House members who voted for impeachment, including Washington state Reps. Jaime Herrera-Beutler and Dan Newhouse, and the Republican officials who stood firm during the election, such as Georgia Gov. Brian Kemp, to form a new Party or a distinct dissident faction within the GOP.
"Florida Republicans target Big Tech, and they just could win" via Peter Schorsch of Florida Politics — DeSantis, Sen. Joe Gruters and Rep. Fine are leading a national charge against Big Tech, calling for the state to divest investments in online platforms, which they believe discriminates against Republicans. While it may be easy to dismiss these efforts as posturing, consider this — it's worked before. DeSantis and Fine successfully employed this very tactic against Airbnb. In 2018, Airbnb refused to list West Bank properties, aligning with the controversial Palestinian Boycott-Divest-Sanction (BDS) movement, which critics called anti-Semitic. Fine and DeSantis made an ultimatum to Airbnb: "Florida has a pretty clear policy: if you boycott Israel, we boycott you." It worked. Airbnb backed down. Can Florida Republicans get big Tech to heel? History tells us they just might.
"Put students first and open schools — here's what we should do if teacher unions refuse" via Marco Rubio for Fox News — Tens of millions of American children have not stepped inside a physical classroom in nearly a year. In that time, the damage to our students' futures has been catastrophic; isolation, depression and learning loss are only a few of the consequences with which our nation's children are grappling. When it comes to preparing them to be well-adjusted adults, there's simply no substitute for in-person instruction. When schools across the country were initially forced to close at the outset of the virus, we knew very little about how it spreads. Now, as the pandemic extends into its second year, we have more information. The CDC recommended that America's schools should reopen as soon as possible if precautions are taken.
"'Training pay' plan merely an attempt to sidestep Florida's new minimum-wage law" via Frank Cerabino of The Palm Beach Post — Florida became the eighth state to adopt a $15-per-hour minimum wage in November. The progressive measure didn't get passed by the state's elected lawmakers. Instead, it happened through a voter referendum. Which isn't ideal. Going around reluctant lawmakers is a bad way to get things done. Ginning up support directly from voters turns what should be orderly lawmaking into a dumping ground of orphaned ideas in the Florida Constitution. It's why the confinement of pregnant pigs is addressed in the Florida Constitution. And why the Florida Constitution called for a high-speed rail in 2000, and then four years later repealed it with another constitutional amendment.
"Doug Wheeler: Bill's unintended consequences could hurt Florida's economy" via Florida Politics — The global maritime industry has been faced with significant challenges due to the COVID-19 pandemic. Recently filed state legislation could add to these challenges. The unintended consequences of SB 426/HB 267, which broadly preempts local government ownership and control currently in effect at Florida's 14 deepwater seaports, will upend years of productive investments and business success. Florida's seaport governance and operational model of local government ownership and control have been in place since before the creation of Florida as a state in 1845. As proposed, the unintended consequences of the legislation put at risk the strategic investments that are critical to Florida seaport infrastructure and will have long-lasting, far-reaching negative impacts on Florida's economy.
"John Thrasher left partisan politics behind to create a lasting legacy at FSU" via Scott Maxwell of The Orlando Sentinel — When former House Speaker Thrasher first applied to be president of Florida State University, I rolled my eyes. But seven years later, Thrasher is as highly regarded as any university president in the state. He has overseen explosive growth, guided a $1 billion capital campaign, increased the school's research capabilities. In short: Thrasher, a former legislator and chairman of the Republican Party of Florida, has been very good for the Seminoles. And for Florida. Now that Thrasher has announced his upcoming retirement later this year, I thought it was worth looking at what made him so effective. Part of it involved leaving partisan politics behind to focus solely on higher education.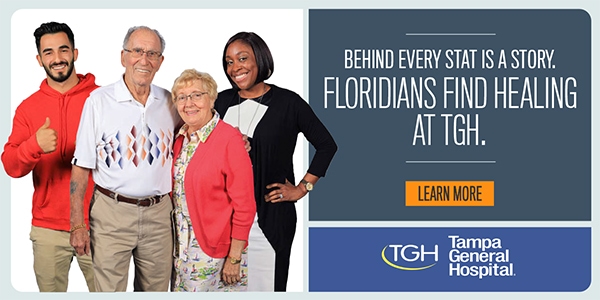 — ON TODAY'S SUNRISE —
DeSantis is declaring war on the tech giants: Twitter, Facebook, Amazon, Google and Apple. Sprowls and Simpson joined in, saying a bunch of liberal oligarchs run the tech companies.
Also, on today's Sunrise:
— Fried is calling the Governor's proposal disingenuous, using the same word DeSantis used to criticize the White House.
— Fried has been hopping along with a brace on one leg. But that didn't stop Fried from holding a news conference to announce a new partnership with the White House called "Keep Florida and America Growing."
— The Department of Health is reporting more than 10,000 cases of COVID-19 and 140 additional fatalities. Florida's death toll is now 27,269.
— The Florida Chamber of Commerce releases its wish list for the upcoming session, including immunity from COVID-19 lawsuits and a sales tax for online purchases.
— The Chamber believes Florida should also invest more money for infrastructure, workforce development and tourism promotion.
— And finally, a Florida Man told officers that's not heroin — it's a laxative.
To listen, click on the image below:
— ALOE —
"Groundhog Day: Punxsutawney Phil sees shadow, predicts six more weeks of winter" via Matthew Cappucci of The Washington Post — Don't stow your winter hat and jacket quite yet. On Tuesday morning, the groundhog spotted his shadow in Punxsutawney, Pennsylvania, portending six more weeks of winter. Folklore has it that more snow and cold should be in the offing, with chilly temperatures lingering into spring as Old Man Winter refuses to pack up shop. Only if "Punxsutawney Phil" basks in the morning light without seeing his shadow does spring make an early appearance. The groundhog emerged at Gobbler's Knob at 7:25 a.m. Tuesday to issue his forecast but without a crowd for the first time in memory due to the coronavirus pandemic.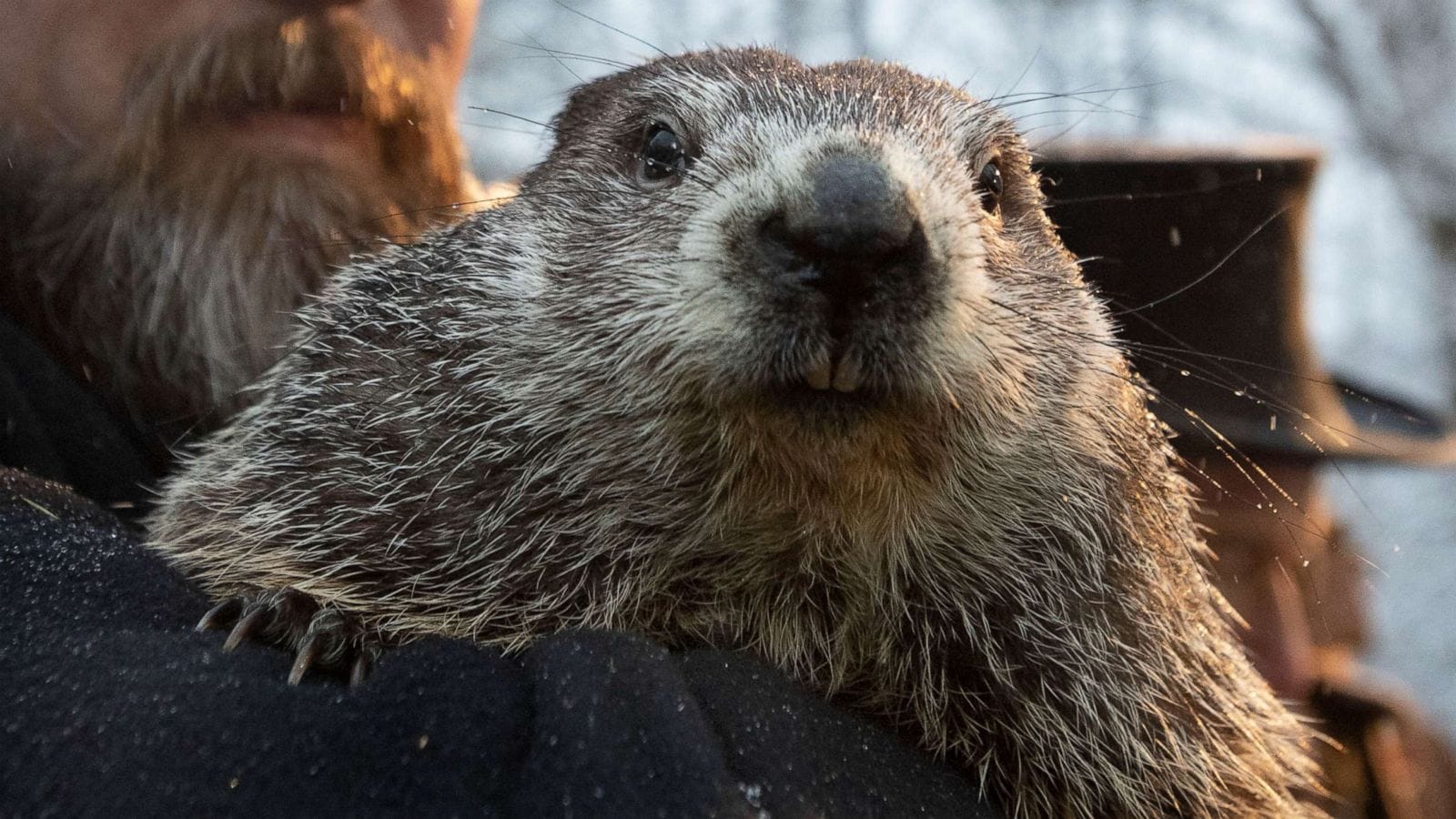 "MLB to start on time after players reject delay" via Ronald Blum of The Associated Press — Major League Baseball will proceed with an on-time start to spring training and the season after players rejected a plan Monday night to delay reporting by more than a month. "In light of the MLBPA's rejection of our proposal, and their refusal to counter our revised offer this afternoon, we are moving forward and instructing our clubs to report for an on-time start to spring training and the championship season, subject to reaching an agreement on health and safety protocols," MLB said in a statement.
"TV series set in 'Black Panther' Kingdom of Wakanda destined for Disney+ streaming service" via The Associated Press — The Kingdom of Wakanda is staking out turf on the Disney + streaming service. A TV series set in the "Black Panther" kingdom will be developed as part of a five-year, exclusive television deal the Walt Disney Co. announced Monday with filmmaker Ryan Coogler's Proximity Media company. Coogler wrote and directed 2018's "Black Panther," a box-office hit that turned Chadwick Boseman into a superstar. The actor died in August of cancer. Coogler "brought a groundbreaking story and iconic characters to life in a real, meaningful and memorable way, creating a watershed cultural moment," Disney Executive Chairman Bob Iger said in a statement. A time frame for the series wasn't immediately announced.
— SUPER BOWL —
"Fewer Super Bowl parties could mean $3 billion dip in spending" via Sara DiNatale of the Tampa Bay Times — The pandemic has hampered the usual Super Bowl party plans, with just 25% of viewers saying they'd either throw or attend a party for Super Bowl 55. That's the lowest percentage National Retail Federation has ever reported since it began the Super Bowl spending survey more than a decade ago. As a result, spending related to Super Bowl viewing is expected to total $13.9 billion, down $3.3 billion compared to last year. Viewers are expected to spend an average of about $14 less on items compared to last year's game, according to NRF's survey of nearly 8,000 people. The bulk of that money — 77% — will be spent on food and snacks.
"How CBS will expand Super Bowl streaming viewership this year" via Tim Peterson of Digiday — More people are likely to stream this year's Super Bowl than in past years. For starters, more people will probably watch the game within the confines of their homes. But CBS's stream of this year's NFL championship game will also be more widely available. This year people will be able to stream the Super Bowl without a pay-TV subscription through the CBS Sports app on smart TV platforms for the first time, including LG's and Vizio's. When CBS last streamed the Super Bowl in 2019, its CBS Sports app was not available on smart TVs. While streaming viewership on TV screens has increased overall in the past year, smart TVs, in particular, have seen a surge.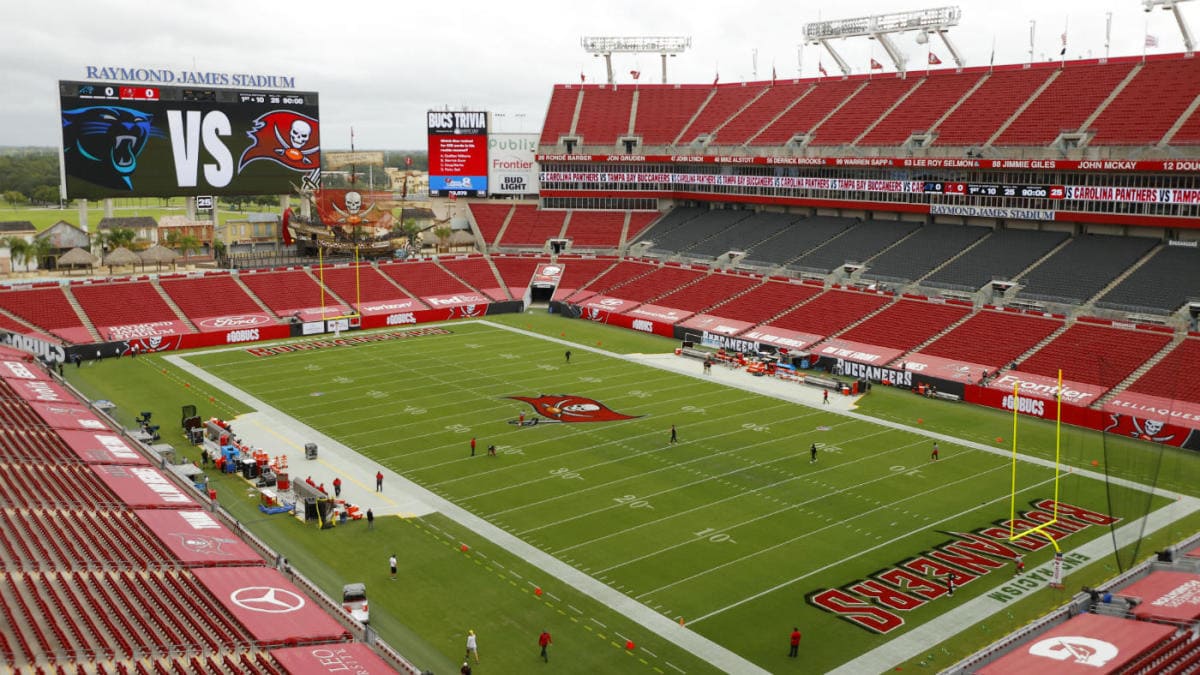 "Can Tampa's Super Bowl 55 halftime show get spectacle at a distance?" via Sharon Kennedy Wynne of the Tampa Bay Times — The Super Bowl halftime show Sunday will be the second consecutive one for the NFL's title game produced by hip-hop music mogul Jay-Z's Roc Nation entertainment company. With the Weeknd as the headliner, Jay-Z appears to be again aiming for edgy, diverse acts. But Super Bowl 55 brings another element to the planning: the coronavirus. Jay-Z's first Super Bowl outing, last year at Hard Rock Stadium in Miami Gardens, starred Shakira and Jennifer Lopez. The show was widely praised for its entertainment value and its brazen political content, a change from the classic rock acts of past shows dominated by white musicians.
"NFL won't let Buccaneers fire their cannons after touchdowns on Sunday" via Michael David Smith of Pro Football Talk — When the Buccaneers score a touchdown at Raymond James Stadium, cannons fire at Tampa's pirate ship-themed home field. But not at the Super Bowl. The reason is that the Super Bowl is supposed to be on a neutral field. This year's Super Bowl happens to be on a participating team's home field for the first time in NFL history, but that doesn't change the NFL's efforts at neutrality. The Buccaneers are considered the home team because the NFC is always the home team in odd-numbered Super Bowls and the AFC is always the home team in even-numbered Super Bowls, but that only applies for issues such as getting to choose their jersey color.
"How Tampa strip clubs are prepping for a pandemic Super Bowl" via Gabriele Calese of the Tampa Bay Times — Warren Colazzo started warming up for the Super Bowl six months ago. The 69-year-old working partner at Thee Dollhouse had state of the art lights and an upgraded sound system installed. With a new 250-inch video wall, he boasts, strip club guests will be able to count each blade of grass on the field. He's picky with hiring dancers, seeking "clean, classy, elegant." But even with four decades in the adult entertainment business and eight Super Bowls under his belt, he admitted this year comes with new challenges. He plans to beef up security. It's not because he anticipates fights.
"Hillsborough focuses on human trafficking before Super Bowl 55" via C.T. Bowen of The Tampa Bay Times — Hillsborough County has added "signs up" to its "masks on" code enforcement mission ahead of Super Bowl 55. Last week, officers from county code enforcement, the Tampa Police Department, and the city's Neighborhood Enforcement Division visited three dozen adult businesses to ensure compliance with the Hillsborough County human trafficking ordinance. That ordinance requires strip clubs, adult bookstores, theaters, and other sexually oriented businesses to post signs providing information about how victims of human trafficking can get help. Officers issued citations to two businesses Teasers and the Pink Pussycat, both on North Nebraska Avenue, accused of violating the human trafficking ordinance. The citations carry fines of up to $265.
"Florida dolphin picks Kansas City Chiefs to win Super Bowl LV" via Kathleen Christiansen of the Orlando Sentinel — A Clearwater Marine Aquarium trainer kneels on a platform across the pool, holding a football in each hand over the water. One bears the logo of the Tampa Bay Buccaneers, the other the Kansas City Chiefs. A male bottlenose dolphin named Nicholas — who has correctly picked the winners of his last six sports predictions — glides through the water to touch one of the balls with his rostrum (mouth), solidifying his pick for which team will be the Super Bowl LV champions. It all started in 2017 when he correctly selected the Clemson Tigers to win the College Football Playoff National Championship at Raymond James Stadium in Tampa. And his pick is … the Chiefs.
— HAPPY BIRTHDAY —
Celebrating today is former everything Tom Gallagher, former Sen. Arthenia Joyner, Carolyn Pardue, and Jodi Stevens, Director of Government Affairs for PACE Center for Girls and Monte's better half.
___
Sunburn is authored and assembled by Peter Schorsch, Phil Ammann, A.G. Gancarski, Renzo Downey and Drew Wilson.