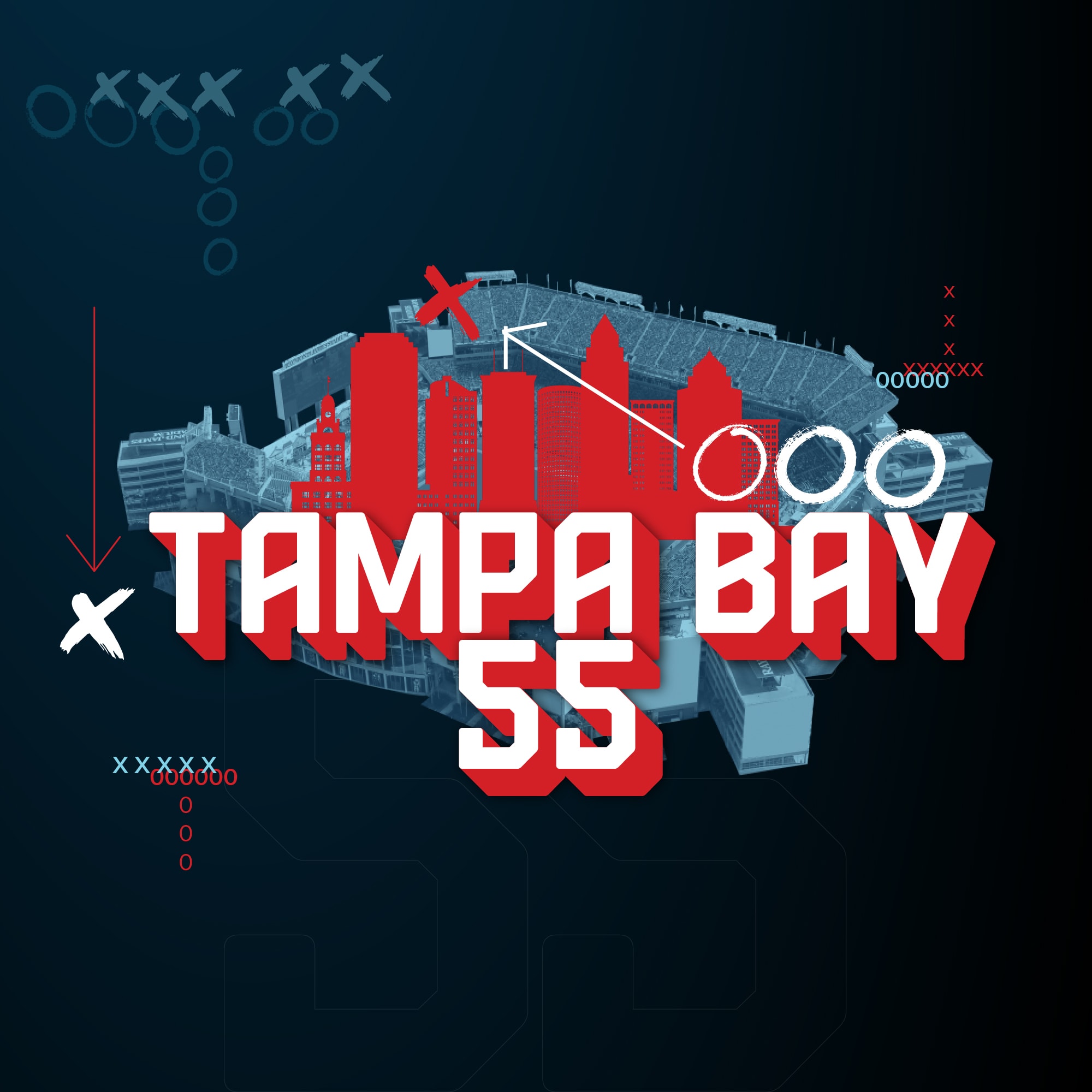 The questions went from insider football to who has the better booty.
There are many great things about Super Bowl week, but the annual exercise known as Media Day is not one of them. I covered eight Super Bowls during my sports writing career, and each Media Day seemed worse than the one before.
Players and coaches from the participating teams are required to attend and answer questions. They stand at podiums on the field for about an hour, although the big names get larger stages to accommodate the crowds.
That makes sense, of course. The Super Bowl attracts hundreds of print and electronic reporters and the NFL wants to make sure each one has sufficient material to hype the game for the folks back home. By the way, that changed this year.
For the game on Sunday in Tampa, the pandemic forced virtual media sessions. The Tampa Bay Buccaneers took their turn on Monday, spread out throughout the day. The Kansas City Chiefs go Tuesday. If we're lucky, that will become a trend because as we shall see, this whole hype thing went off the rails a long time ago.
You see, it used to be about football stuff, but as the event grew, it became less about gathering information and more about gawking and navigating an unmanageable scene.
Actually, it wasn't too bad at first. Somewhere in Google Land, you can read how a few reporters wandered to quarterback Joe Namath poolside at his Miami Beach hotel before Super Bowl III in Miami. His New York Jets of the American Football League were large underdogs to the mighty Baltimore Colts from the (say it with reverence) National. Football. League.
Anyway, Namath gave what arguably is the all-time pre-Super Bowl quote: "The Jets will win, I guarantee it."
It immediately electrified the interest in a game that, until then, not that many people took seriously. Namath made good on his guarantee, and Super Bowl hype was born.
It took a while to develop, though.
For instance, former Dallas running back Duane Thomas had this pithy response when asked if the Super Bowl is the ultimate game.

"If it's the ultimate, how come they're playing it again next year?"
I remember Los Angeles Raiders defensive end Lyle Alzado recording a promo at the 1984 Tampa Media Day, telling everyone to listen to a local radio station, "…or I'll rip your lips off."
That was funny, but it still was possible for reporters to get the information they needed. And if they couldn't, the NFL machine had transcripts available for just about every word that any player said.
But then, along came Downtown Julie Brown at the 1991 Super Bowl in Tampa, and it was all over. She became the story instead of those stodgy football players because, why not?
In a 2016 piece for Yahoo, columnist Dan Wetzel described Brown as the person with "small skirts and big personality each afternoon on the dance show 'Club MTV.'"
She accepted, with glee, the assignment from the TV show "Inside Edition." Her job: put the focus on herself.
"At the time, nobody was doing the good-time pieces," Brown told Yahoo Sports. "It was all stats. I was like, 'We know all that. We know they are really good.'
"I was trying to do the fun side of the Super Bowl, 'What kind of clothes do you like to wear? What song do you listen to on your Walkman?' because it was a Walkman back then. 'What tricks do you play on the other guy?'"
Suddenly, discussions about blitz pickups and precise pass routes were out. Media Day was never the same because credentialed "reporters" saw an opportunity to achieve immortality.
If not immortality, they would settle for a mention on ESPN's Sports Center.
The event got more crowded and outrageous every year, too. One year, a guy covered it dressed only in a barrel.
At the 2001 game in Tampa, someone asked Baltimore linebacker Ray Lewis, "How long have you been surrounded by thugs?"
At the 2009 Super Bowl in Tampa, a reporter asked Arizona Cardinals backup quarterback Matt Leinart, "Can I measure your bicep?"
Someone asked former New England Patriot and current Tampa Bay Buccaneer Rob Gronkowski this gem: Which was your favorite booty: J-Lo, Iggy Azalea, or Kim Kardashian?"
For the record: he said J-Lo.
That's good information. Or, these days, it's about as good as you'll get at Media Day.