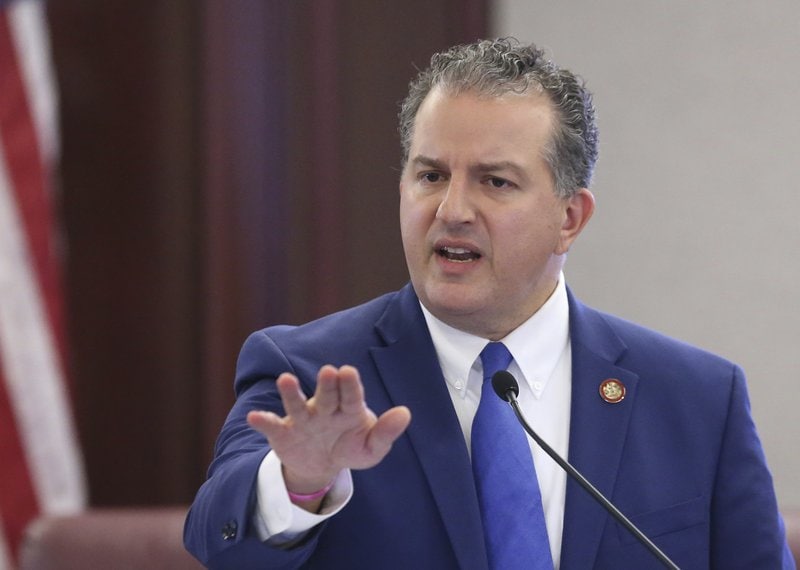 A federal indictment alleges Penn Credit bribed certain Florida clerks.
Chief Financial Officer Jimmy Patronis intends to audit some within the state's Clerk of Courts network after a federal indictment alleged a debt collection vendor bribed select officials. 
In a letter sent Monday to the Florida Clerk of Court, Patronis requested all Florida clerks of court to self-report whether they had dealings with Penn Credit within 30 days. 
Penn Credit is accused of bribing five clerks of court in exchange for debt collection work. Of the five listed in the federal indictment, four are in Florida. 
"As Chief Financial Officer of the State of Florida, I am committed to fighting waste, fraud, and abuse," Patronis wrote.
The federal indictment alleges Penn Credit paid $936 to a West Palm Beach strip club to cover a clerk's expenses. They are also accused of providing robocalls for certain clerks and offering free meals and gifts to others. 
Moreover, the Pennsylvania-based company is accused of fee hikes, bid-rigging and squashing competitive bidding. 
The indictment is filed in the U.S. District Court, Northern District of Illinois, Eastern Division. 
"The facts laid out by the U.S. Department of Justice illustrate public corruption and moral depravity at the highest levels of certain local government," Patronis wrote. 
The letter adds that Penn Credit may have revised its organizational structure in Office of Financial Regulation filings to hide its legal challenges. 
The audit seeks to assess to what "extent Clerk of Court Operations would be disrupted if Penn Credit's license to operate as a Consumer Credit Agency is revoked," the letter says. 
Penn Credit's business deals are nationwide, including in three Florida counties.
Penn Credit CEO Donald Donagher was accused in March 2019 of spending thousands to influence and obtain business deals. 
"Overall, I have concerns regarding the charges pending against Penn Credit and their possible attempts to bribe Florida officials," Patronis said.