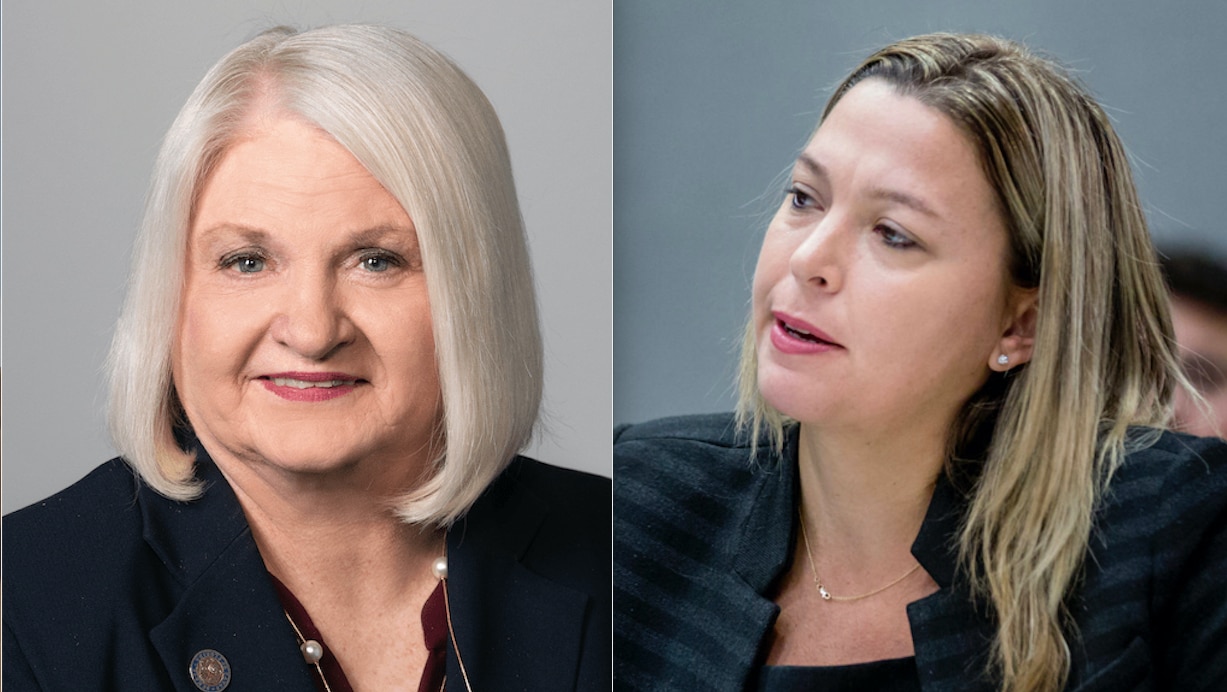 The bill furthers work to ensure rape kits are processed in a timely manner.
Florida has already had one mess involving thousands of lost or forgotten rape test kits, so two Democratic lawmakers want to tighten up controls at the state level.
Sen. Linda Stewart of Orlando and Rep. Emily Slosberg of Boca Raton on Tuesday introduced bills that would have the Florida Department of Law Enforcement create and maintain a database to track sexual assault test kits statewide and to make it possible for sexual assault survivors to track them as well.
Stewart's Senate Bill 1002 and Slosberg's House Bill 673 essentially mandate a state tracking system for the kits, evidence collected after sexual assaults, in kits currently handled by a variety of agencies.
The bills constitute a second legislative response after the state was shocked in 2015 by reports by USA Today and its Florida newspapers that Florida had a backlog of thousands of unprocessed rape kits. Eventually, a Florida audit determined 13,345 rape kits had gone untested in Florida. Some were neglected or even abandoned for decades, many lost in shuffles of evidence in cases handled independently by law enforcement agencies and courts throughout the state.
In 2o16, then-Gov. Rick Scott signed then-Sen. Lizbeth Benacquisto's SB 636, unanimously approved by both chambers. That law required local authorities to turn over all the test kits to the state's crime lab to be processed within 120 days of receipt.
The backlog was cleared by mid-2019.
Evidence was found linking some cases that had never previously been linked, Stewart said. Among them was a case involving a Central Florida rape survivor named Gail, whose test kit sat on a shelf for 32 years. When it was finally tested, and others were tested, her case was linked to those of 15 other women, Stewart said.
Stewart and Slosberg are dubbing their bills "Gail's Law."
"I was proud to support the Legislature's previous action to clear the backlog of sexual assault kits and ensure kits are tested in a timely manner," Stewart stated in the release. "This bill continues that work and is an important next step demonstrating the state's commitment to empowering sexual assault survivors."
The database would be open to the victims, so they can track what is going on with their kits.
"This critical legislation will bring more accountability and transparency to the forensic process for sexual assault kits and puts the power back into survivor's hands," Slosberg said in the release. "Every survivor should have the right to know what is going on with his or her case and his or her kit. Sadly, in many cases, survivors are left in the dark feeling powerless in this process. My hope is that these bills will put more power into the hands of survivors."
Support groups back the effort.
"Behind every kit is a person—a sexual assault survivor—waiting for justice. Giving survivors a choice about receiving information regarding their case can help counter the loss of self-determination and control at the core of the sexual assault experience," said Ilse Knecht, the director of policy and advocacy at the Joyful Heart Foundation. "By establishing a sexual assault kit tracking system, Florida will show survivors that they matter, what happened to them matters, and those in power are serious about increasing accountability and transparency around the rape kit handling process in Florida."
"Addressing the needs of survivors requires a multi-pronged approach, and the sexual assault kit and its processing are part of a system working to empower and acknowledge an individual's right to self-determination," the Florida Council Against Sexual Violence offered in a news release. "In order to holistically support victims, we must provide access to therapy and advocacy services, train healthcare personnel to explain and conduct medical forensic exams in a trauma-informed and victim-centered way, and provide information about survivor rights along with updates about the status of their kits."