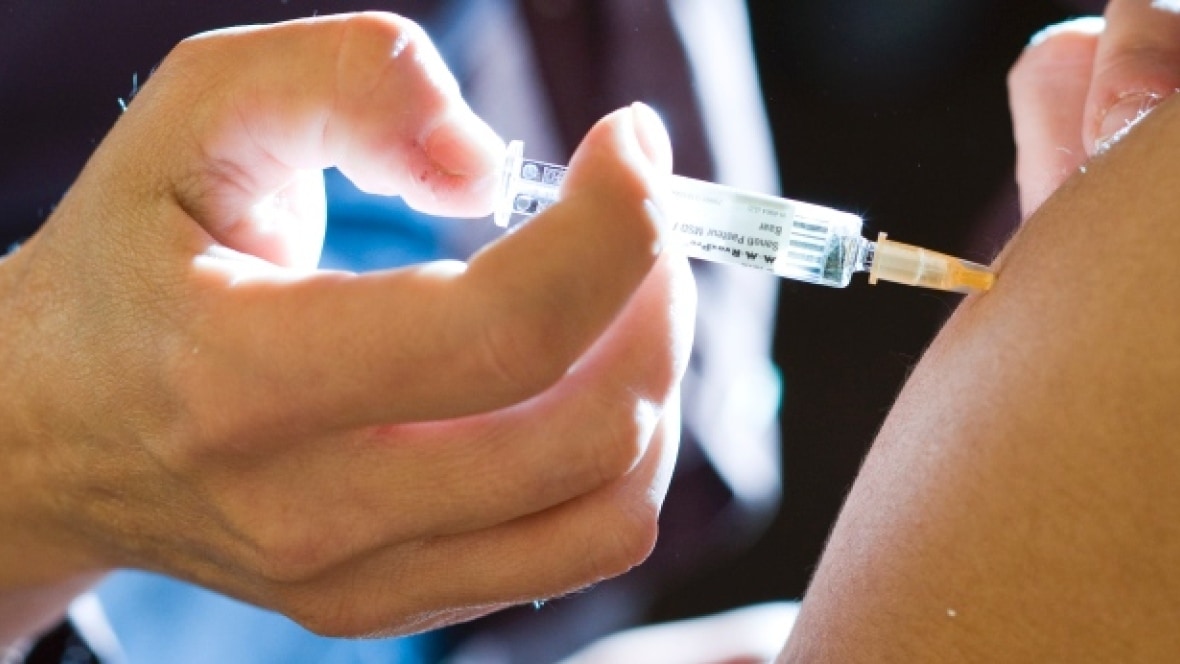 More than 1.7 million have received at least one shot.
Florida health officials for the first time reported more individuals vaccinated in the state for the coronavirus than have been infected.
More than 1.7 million Florida residents have tested positive for the coronavirus since March. That's according to the latest report released Tuesday by the Florida Department of Health. Since the pandemic first surfaced in Florida, a total of 1,737,640 positive tests have been tallied in the state database. That includes tests for 1,705,632 Florida residents, as well as 32,008 individuals from out-of-state who tested positive while here.
That's 10,533 new cases added since the release of the Monday report.
But that's still a lower total number of infections than the 1,747,761 individuals who have been vaccinated in Florida.
Data released Tuesday shows 1,375,554 individuals have received at least one dose of the Pfizer or Moderna vaccines. An additional 372,207 have already received a booster shot, completing a recommended schedule of doses.
That's 40,069 more vaccinated reported than had been tabulated by the state as of Monday's mid-day report. That means Florida is vaccinating individuals at a rate nearly four times a great as infections are being reported.
On a grimmer note, Florida overnight also reported another 140 deaths tied to COVID-19. The death toll has now climbed to 26,822 Florida residents, and 447 visitors who died in the state of Florida.
Meanwhile, a total of 72,858 have been hospitalized with the coronavirus in the past 11 months.
Positivity rates for test continue to come in above 10%, indicating spread is not under control. A total of 16,016 positive tests were reported on Monday, compared to 132,706 negative tests. That puts the rate at 10.77%.
Among only new cases among Florida residents, the positivity rate was 8.36% on Monday, almost identical to the 8.39% rate reported for tests on Sunday.
There remain political struggles as to who gets the vaccine. Florida has prioritized frontline workers and those age 65 and older, and 1,259,437 individuals in that age bracket have received at least one shot.
But rural counties in the Small County Coalition have asked for greater allotments to be shipped to lower population areas. Florida can also now add criminal defense attorneys to those making the argument they should be prioritized in receiving the vaccine in part because of exposure to prison populations.
Editor's note on methodology: The Florida Department of Health releases new data every morning around 10:45 a.m. The total number reported in those daily reports include the previous day's totals as well as the most up to date data as of about 9:30 a.m.
Florida Politics uses the report-over-report increase to document the number of new cases each day because it represents the most up-to-date data available. Some of the more specific data, including positivity rates and demographics, considers a different data set that includes only cases reported the previous day.
This is important to note because the DOH report lists different daily totals than our methodology to show day-over-day trends. Their numbers do not include non-residents who tested positive in the state and they only include single-day data, therefore some data in the DOH report may appear lower than what we report.
Our methodology was established based on careful consideration among our editorial staff to capture both the most recent and accurate trends.