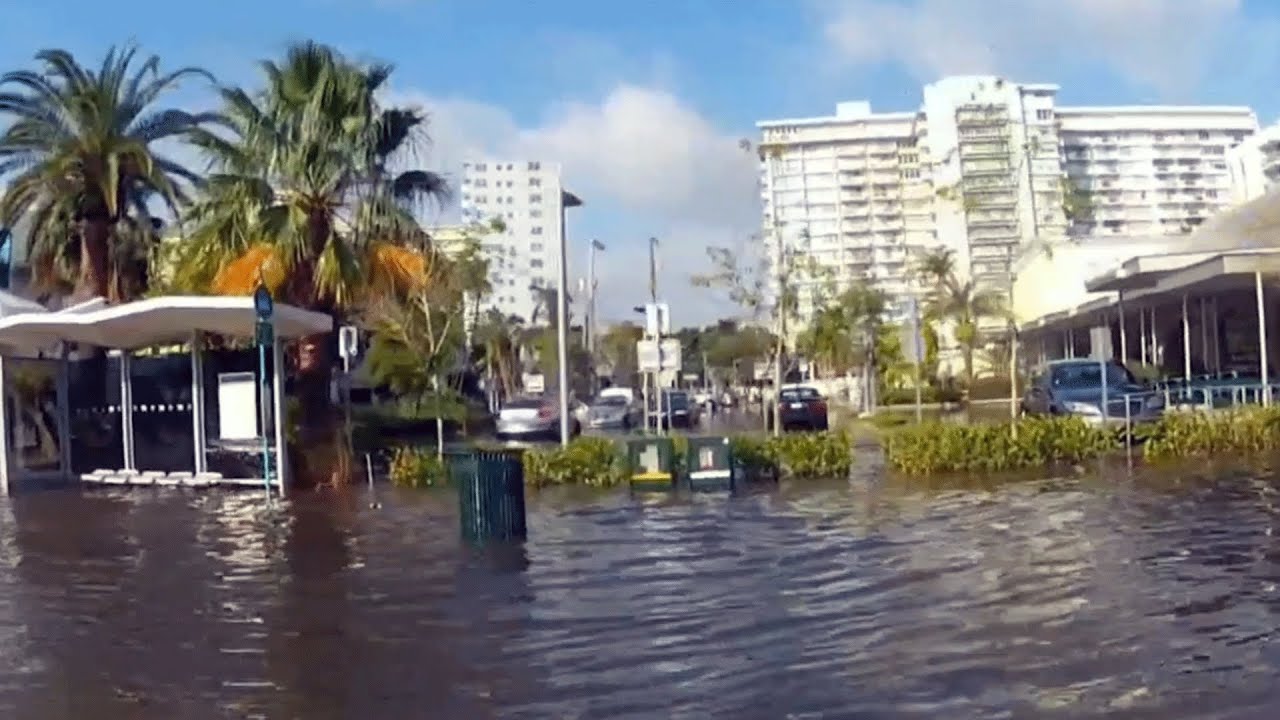 The GOP-backed bill earned bipartisan support Monday.
A Senate panel has approved legislation from Sen. Ray Rodrigues that would set up an independent Office of Resiliency and task the state with studying expected sea level rise projections.
Monday's victory in the Senate Environment and Natural Resources Committee marks the first for Rodrigues' bill (SB 514). The measure sets up a nine-person Sea Level Rise Task Force aimed at establishing a baseline for sea level projections in the state. The task force would submit those projections by Jan. 1, 2022, to be used "for the purpose of developing future state projects, plans, and programs."
Rodriguez, an Estero Republican, is behind the Senate version. Republican Rep. Chip LaMarca has filed a bill in the House as well (HB 315). Though the legislation is backed by Republican lead sponsors, Democrats voiced support for the climate change measure as well Monday.
"I just think this is great that we're getting started," said Democratic Sen. Linda Stewart, voicing support for the bill. She did ask Rodrigues whether those future programs contemplated in the bill might include specific work on climate change mitigation, such as on greenhouse gases.
"The bill doesn't lay out what any of those future programs will be," Rodrigues responded, noting his measure is simply concerned with creating the Office of Resiliency and corresponding task force.
Meta Calder of the League of Women Voters said her organization "strongly supports" the bill.
"We recognize that Florida is one of the U.S. locations most at risk from sea level rise and storm activity along its coast," Calder said. "The creation of an independent office to oversee the task force and statewide resilience planning is essential."
Jonathan Webber, deputy director of Florida Conservation Voters, was more measured in his praise.
"Having a fully staffed Office of Resiliency is important, and using state resources to complete a sea level rise survey is key to all future climate change adaptation work. But I do want to stress that we cannot adapt ourselves out of climate change," Webber argued.
"Climate change is the greatest threat to Floridians and the future of life in our state. And to be clear, climate change is not just an infrastructure problem. It is a social, racial and community emergency, and we really need to treat it that way."
He called for more direct commitments by state law makers to transition into clean energy, amendments to expand the Office of Resiliency's scope. He analogized that broader work to the bill as written, with its focus on a study projecting future sea level rise.
"It's kind of like a car mechanic focusing on airbags and ignoring the cut brake line. It's not that the airbags aren't important — they are — but maybe we should check the brakes first so that the airbags aren't our only safety feature."
Democratic Sen. Loranne Ausley also voted in favor of the bill. "I'm completely in support of this and I think it's long overdue," Ausley said. But she also noted a desire to "make sure that we are not just focusing on the adaptation, but that we really are looking at climate change mitigation, greenhouse gases and green technology."
Rodrigues' bill will head next to the Senate Appropriations Subcommittee on Agriculture, Environment, and General Government.