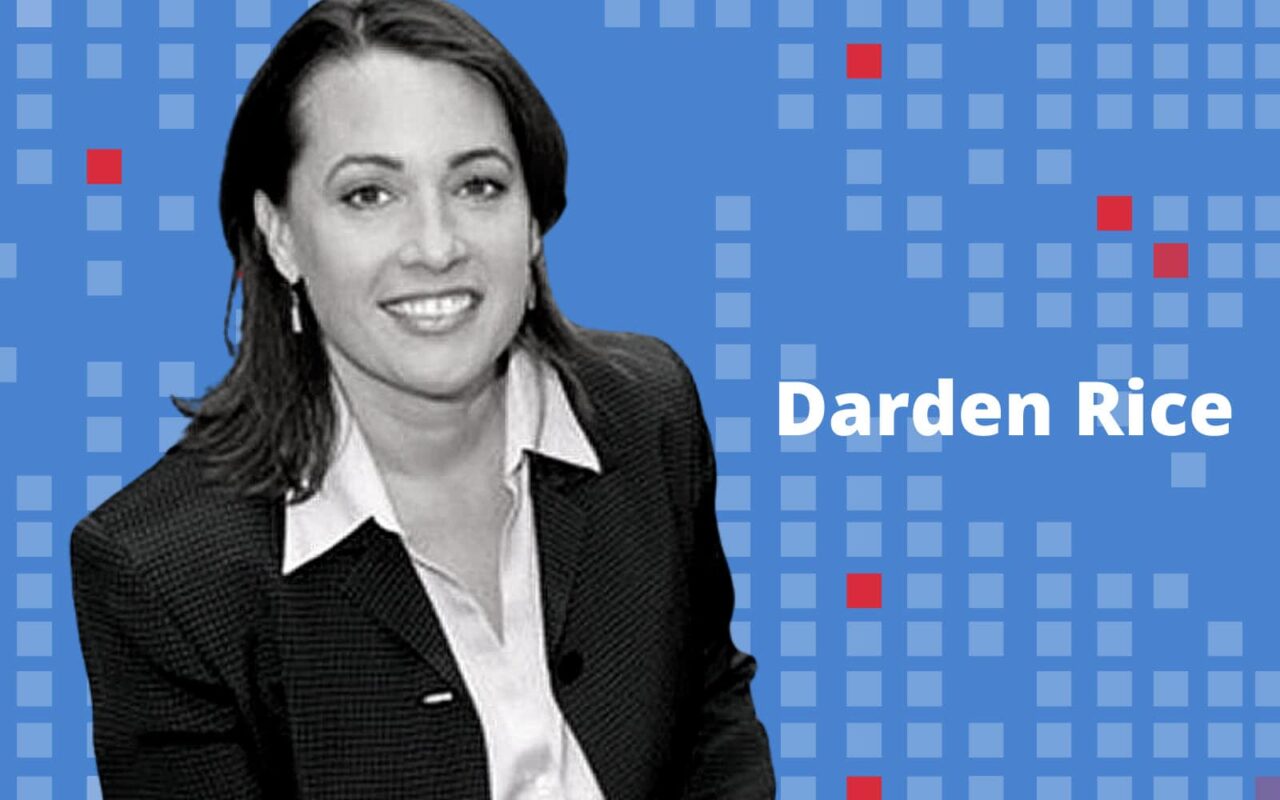 Rice's fundraising prowess often sets the tone for St. Pete politics.
St. Petersburg City Council member Darden Rice holds a relatively low-level elected post, but she has her eyes on a bigger prize — Mayor.
Even as a member of City Council, Rice has long been one of the top power brokers in St. Pete and, to an extent, the Tampa Bay area, earning her a spot on the list of Tampa Bay's most powerful politicians year after year.
Her star has risen throughout her elected career in St. Pete, landing at No. 24 on the list in 2017, rising to No. 22 in 2018, and then skyrocketing to No. 13 in 2019 as speculation about an eventual mayoral bid bubbled over.
Now Rice maintains that No. 13 spot, and her mayoral aspirations have become official.
"With her public profile, political network, and influence continuing to grow, Darden Rice's effectiveness in tackling profound issues with collaboration, smarts, and gusto, is only getting stronger," said Progress Florida Executive Director Mark Ferrulo. "Those who know her, know public service is in her DNA. From her college days spent registering students to vote and helping the homeless, to her current term on St. Pete City Council advocating for affordable housing and COVID-19 recovery, there's a recurring theme throughout Darden's life – putting people first."
She has positioned herself as one of the region's most accomplished fundraisers, often setting the tone in St. Pete politics for more and more expensive elections.
When Rice first ran for and won election to City Council in 2013, she raised $119,000 compared to her then-opponent, Carolyn Fries, who raised just $22,000. Further, an analysis of campaign finance reports from that election cycle show she spent about 2.7 times more than any other City Council candidate that year.
During her 2017 reelection campaign, Rice ran all but unopposed against a University of South Florida St. Pete student who spent less than $4,000 on his race, which was well-regarded as a long-shot bid. She spent more than $174,000 in the race, more than any other City Council candidate that year.
Now, she's already setting the tone for an expensive mayoral race that could shatter previous spending records. Rice has already raised nearly $225,000 in her political committee alone. She has so far raised a combined $320,000 between her campaign account and political committee.
Her fundraising prowess sits on a bedrock of staunch support from St. Pete's voters and its donor class.
But with that power comes criticism, especially as she seeks the city's top elected job against well-known politicos Ken Welch and Wengay Newton.
Rice championed what turned out to be a mostly popular campaign reform ordinance in 2017 that set limits on how much city candidates could spend from donor contributions to political committees at $5,000 per calendar year.
To be clear, Rice has not violated the ordinance she helped become a reality, but the spirit of the reform has come under question with Rice's own political committee, Friends of Darden Rice.
That committee has accepted more than $5,000 from two individuals and one business.
But perhaps the most glaring example of Rice's staying power in St. Pete politics is how little her campaign finance activity has affected her overall campaign.
While the campaign is still young — She only just officially joined the race in mid-January — there has yet to be any indication that whatever criticism exists is sticking.
That could come from Rice's years of civic engagement, community activism that existed long before she was an elected official. She served as President of the local League of Women Voters before being elected and as a citizen board member on the Pinellas Suncoast Transit Authority, which gave her a front-row seat to politics without facing voters at the ballot box.
She has continued her advocacy on public transportation, previously serving as vice-chair of Forward Pinellas, the county's transportation planning arm, and was a vocal advocate for the Central Avenue Bus Rapid Transit project connecting downtown St. Pete to St. Pete Beach.
By the time the next list of Tampa Bay's most powerful politicians comes around, there's a decent chance Rice will find herself on it again, possibly higher on the list not as a member of City Council, but as the Mayor of the region's second-largest city.