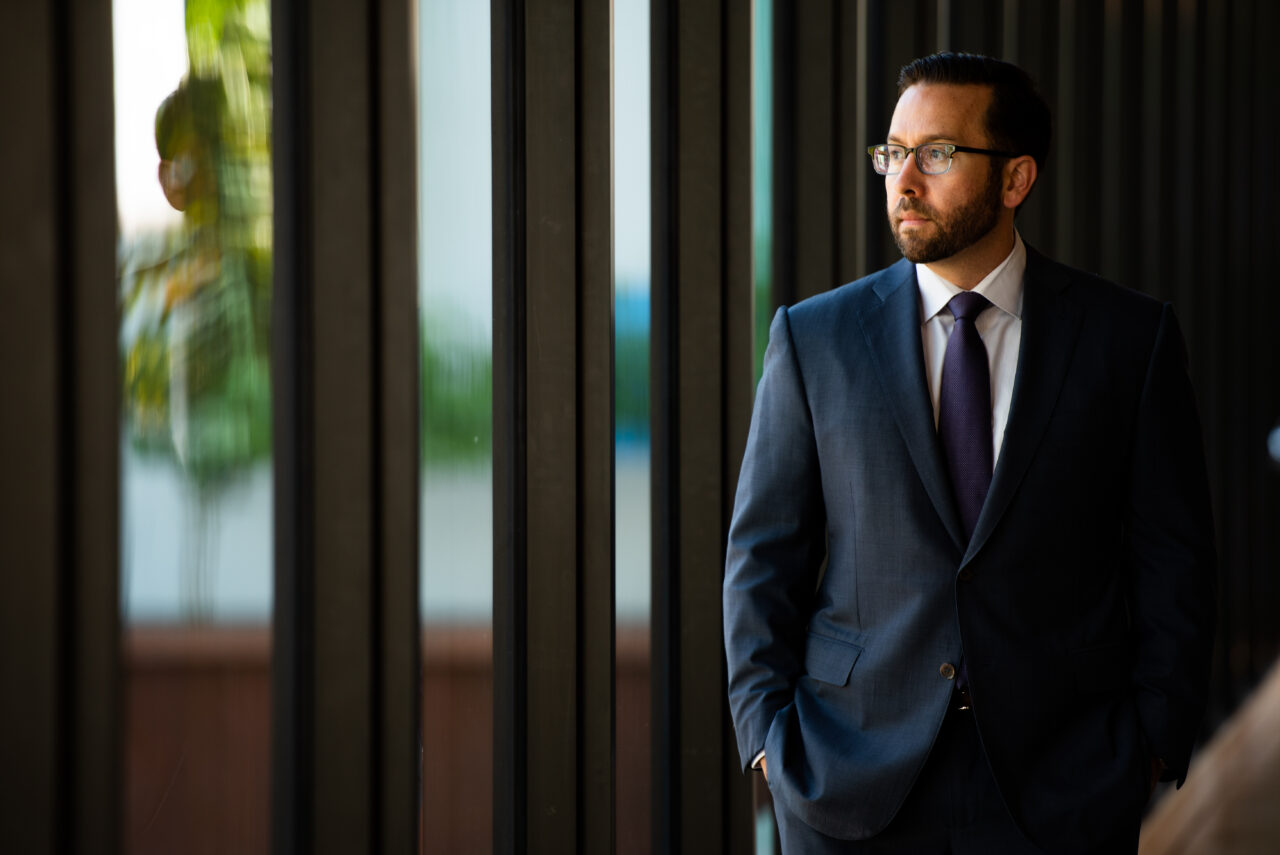 Strems' team argues he's being railroaded in the case.
Final briefs are due to the state Supreme Court in March in a case surrounding the Florida Bar's emergency suspension of Coral Gables-based lawyer Scot Strems.
Strems headed the Strems Law Firm — now The Property Advocates — until last year, when a Bar complaint resulted in his immediate suspension. The Supreme Court will ultimately decide whether that decision will hold.
Strems' firm handled a large volume of insurance claims cases before the suspension, such as work on behalf of homeowners who suffered storm damage.
In contesting the summary suspension, Strems and his attorneys have pointed, in part, to potential conflicts regarding the origins of the Bar's disciplinary measure.
On May 4, Judge Gregory Holder purportedly submitted an affidavit recommending Strems' emergency suspension. He alleged that Strems' firm ignored court orders, filed fraudulent lawsuits and committed other violations resulting in the firm "causing great public harm." Holder argued Strems bore responsibility as the head of the firm.
Strems' team has pushed back, saying those rebukes are the result of frivolous complaints filed by insurance carriers the firm battled in the courtroom.
Notably, the allegations are mainly attributed to matters not handled by Strems.
Additionally, Strems has noted that the vast majority of his firm's clientele were well served and are happy with the settlement or judgment he obtained for them.
Lisa Miller, who works in part as a property insurance lobbyist, then sent Judge Holder's affidavit to the Florida Bar. She remained in constant contact seeking to ensure the case against Strems moved forward.
in January of this year, Holder joined Zinober Diana & Monteverde P.A., a firm that represents insurance companies. Holder, the very following month in February, lobbied in support of the insurance industry and against statutory fees against insurance carriers.
One of Strems' attorneys, Scott Tozian, has accused the Bar of "pandering to the insurance industry" by pressing to punish Strems.
The Bar has stood by its assessment of Strems' conduct, alleging the firm coordinated with a water mitigation company to file multiple lawsuits regarding the same property damage, albeit the allegations were not proven.