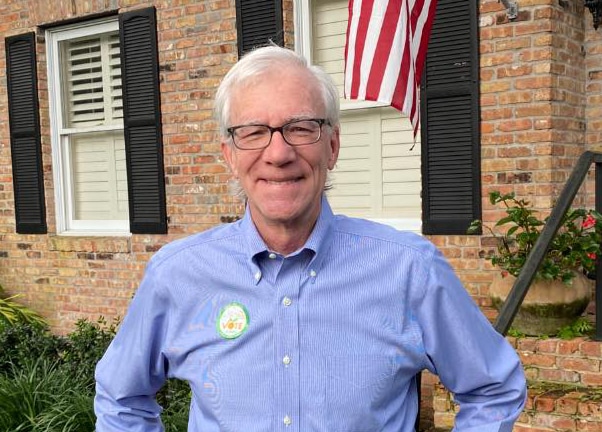 No wonder people believe our institutions have failed us — because they have.
"A pox on both your houses."
Shakespeare introduces those words in "Romeo and Juliet" as Romeo's friend Mercutio dies and proclaims the now-famous phrase.
In modern times, it is used to call out multiple sides of issues for showing indifference or hypocrisy.
As most of you know, I get deeply involved in (and very familiar with) Bay Area local races, particularly those in St. Pete.
Local races around the state? Not as much.
But after reading what our intrepid reporter Scott Powers recently reported about the Winter Park mayoral campaign, I became intrigued.
And the more I delved into this issue, the more amazed I became. Let me set the stage for you.
The Winter Park Chamber of Commerce holds a candidate debate with a small in-person audience and a virtual audience. The candidates and the Chamber president are lined up across the front of the room, with a debate moderator seated in the middle facing the candidates.
Toward the end of the debate, moderator Lee Steinhauer reads a question from the virtual audience.
The question asks how each candidate would handle matters at the city to avoid what the questioner calls "blatant collusion" between Commissioners on a recent and controversial development project — a testy question for sure.
But this is local politics; I've seen lots of crazy and outrageous questions at local debates. Many of them are much more incendiary than this one, particularly because neither candidate currently sits on the Commission.
What happened next, I've never seen.
Sarah Sprinkel responds first and shakes her head before answering. Phil Anderson expresses outrage at the question, asking for a moment to compose himself before he answers. Each candidate is then given time for closing.
Here's where it goes off the rails.
After the debate, Anderson immediately beelines past the male moderator to the female president of the Chamber, pulling her microphone out of its stand. Anderson holds it down behind him, clearly trying to prevent anyone from hearing, and (according to the Chamber) exclaims: 'Never do that again!"
The Chamber then reports "that the candidates' anger and proximity prompted (Chamber President) Gardner Eckbert to ask if she was being threatened and prompted a Chamber employee to run to the podium to insert herself between the two. The exchange was described as inappropriate and disturbing by some who witnessed it."
Folks, this wasn't in a part of Florida where the men are cattle rustlers by day and elected officials at night. This was in the tony town of Winter Park, Central Florida's Coral Gables.
And the candidate wasn't some red-hat-wearing MAGA supporter; it was Anderson, a well-known Democratic donor and patron.
I've heard that many in Winter Park are upset at such a question being asked, saying it was unfair and out of bounds.
And that somehow makes the Chamber female president responsible for the question, and therefore she deserved what she got.
Really?
It sounds like the excuses down through the ages; her skirt was too high, her blouse was too low, she was flirting.
What do I mean by a "pox on all their houses?" That's simple, we've been told: "Believe all women." I still do.
Not everybody does, apparently.
Suddenly, a well-heeled Democratic donor does what can only be described as "intimidating" behavior toward a woman. Remember, she didn't ask the question; he bypassed the male debate moderator who actually read the question and went straight to her.
Nary a peep is heard.
And before you say he was showing respect to the woman because she was the president of the Chamber, I cannot for one minute believe if the roles were reversed and the female read the question, and the man was president, Anderson would not have yanked the microphone from him.
I can assure you he wouldn't have pulled my microphone away, and most men I know would have taken that as a subtle (but not so obvious) challenge to "take it outside." This, of course, is yet another reason why the small man challenges the woman, not another man.
So, where are the usual siren calls from Central Florida's well-known feminists and defenders of equality? Where are those that decry the "patriarchy." Could it be that Anderson's donations silence them?
I hope not, but that's surely what it looks like from my house.
Then there is the Orlando Sentinel.
This Sunday, they endorsed Anderson for Mayor of Winter Park and didn't even mention this incident. This newspaper's editorial pages have decried the former President's behavior and been a moral compass on social justice and inclusion.
And now, silence.
I watched online the editorial board's interviews of the two mayoral candidates. Unbelievably, they had an all-white, all-male interview panel. Really, I can't make this stuff up. And this is all with the backdrop that the other candidate in the race is a well-regarded former Commissioner, a woman who might be Winter Park's first female Mayor.
The Sentinel clearly doesn't mention (or defend) the incident because either they can't or because it would make them look hypocritical.
And I think to myself "what kind of world will my daughter would live in when she comes of age" when in 2021 a man can act like this toward a woman? And nobody stands up for her. Nobody condemns the man's actions. And in fact, those that we've come to believe are the loudest and most enlightened are silent.
No wonder people believe our institutions have failed us — because they have.
Until bad behaving men are held to account regardless of their politics or political donations, we won't have an equal playing field for women. And women will continue to be treated this way.
That makes me sad.
All I can say is that Anderson is lucky he didn't pull this outrageous act in my house, in St. Pete. If he had done it here, this writer wouldn't have let him get away with it.
But because he did it in Winter Park, it looks like he's getting away with it.