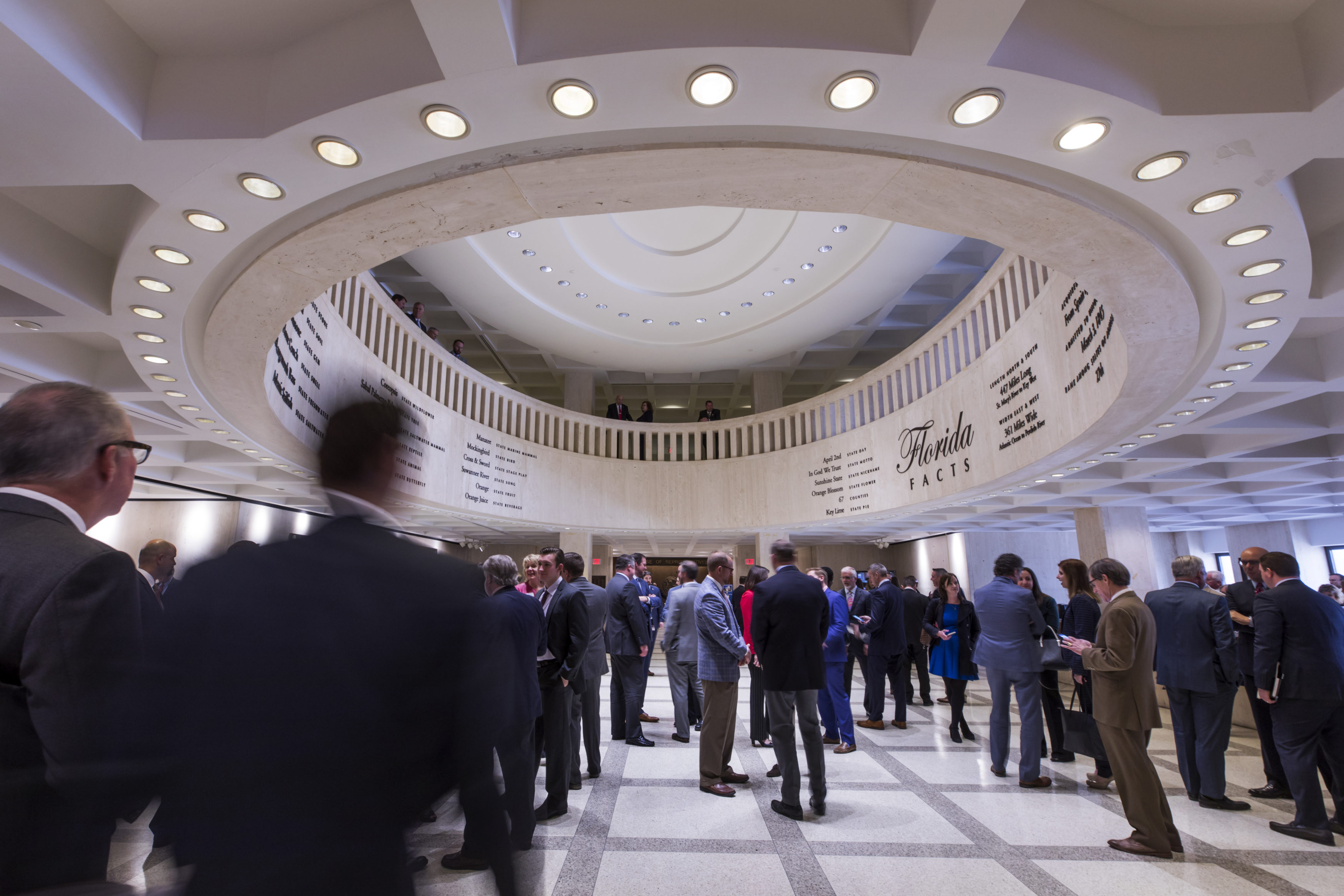 The Southern Group followed with $15.1 million in 2020 earnings.
Ballard Partners will hold onto the crown for another year.
With 2020 in the books, the firm founded by Brian Ballard once again took the top spot overall lobbying incomes, collecting an estimated $9.4 million in the Legislature and $8 million in the executive branch.
The grand total: $17.5 million.
Despite the economic strain of the pandemic, the overall tally compares favorably with recent years — it's a $2 million dip from last year but a $1.5 million boost from 2018.
The haul could have been much higher.
Florida lobbyists report their earnings in ranges covering $10,000 increments. Florida Politics uses the middle number of those ranges to estimate lobbying compensation.
If Ballard Partners' contracts trended toward the high side, the firm could have banked as much as $24.25 million. At minimum, the firm earned $10.65 million.
As Ballard maintained the No. 1 position, so too did The Southern Group hold on as No. 2.
TSG earned nearly $8 million lobbying the Legislature and $7.1 million lobbying the Governor and Cabinet for an overall score of $15.1 million.
The total is only just shy of the $15.4 million TSG reported in 2019 and is seven-figures up from their $14.1 million haul the year prior. The Southern Group's range reports top out at $22.9 million. Their floor is $7.25 million.
That leaves Capital City Consulting with some room to argue for second place.
While their median earnings estimate is $14.2 million — about $900,000 back from TSG — their reports show they earned at least $8.4 million last year. Their top end estimate is $20.1 million.
Whether No. 2 or No. 3, Capital City Consulting's 2020 reports set a new high watermark for the firm.
Last year, CCC reported median earnings of $12.5 million and maximum earnings of $17.5 million.
The rankings scuffle continues between two other perennial top-5ers.
Ron Book notched $7.4 million in legislative pay but his $1.85 million in executive branch earnings left the door open for GrayRobinson to make a claim.
All told, Book collected $9.2 million in fees last year based on median estimates with a 2020 maximum of $12.5 million.
Meanwhile, GrayRobinson posted median earnings of $4.1 million in the Legislature and $3.9 million in the executive for a 2020 haul of $8 million. The firm, led by Dean Cannon, may have earned as much as $13.1 million.
Either way you slice it, GrayRobinson is no longer in a dogfight with Greenberg Traurig for fifth place.
After falling just short in 2019, GrayRobinson has created some separation between it and GTLaw, which earned an estimated $7.5 million last year.
Greenberg Traurig's median estimate includes $4.7 million in legislative earnings and $2.8 million in the executive. The firm could have earned as much as $11 million.
Florida lobbyists and lobbying firms faced a Feb. 14 deadline to file compensation reports for the period covering Oct. 1 through Dec. 31. Compensation reports for the first quarter of 2021 are due to the state in mid-May.