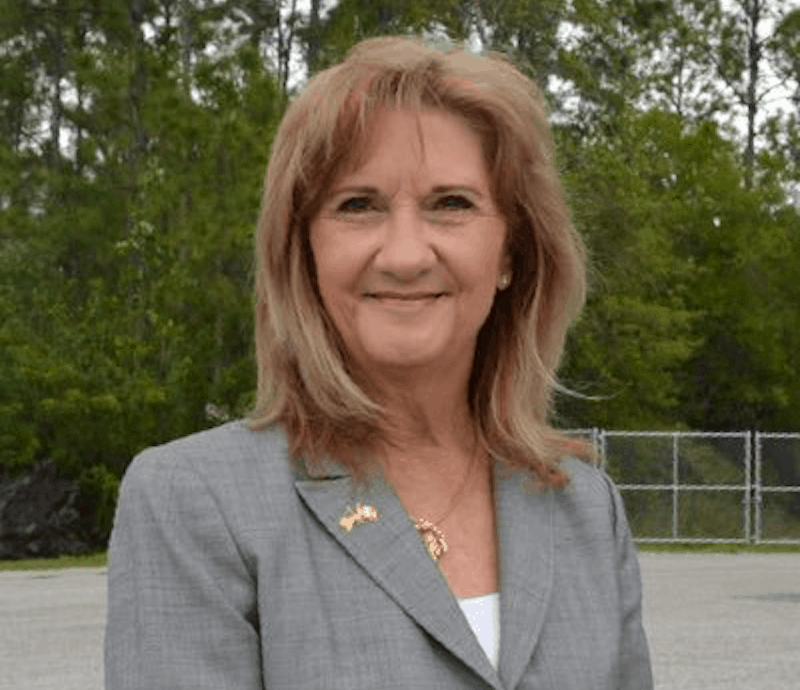 Baugh added herself to a priority vaccine list, prompting backlash.
Democrats in Manatee County called for a county commissioner's resignation over negotiations around a vaccine pop-up site.
The Manatee County Democratic Party in a letter sent Saturday evening demanded Commissioner Vanessa Baugh quit.
The move came less than a week after Gov. Ron DeSantis announced a community pod negotiated through Lakewood Ranch developer Rex Jensen. The site controversially served only residents of two wealthy ZIP codes, providing about 3,000 vaccines for COVID-19 to residents in the area age 65 and older.
Baugh was involved in negotiations over the site, and it later came out she asked to put her own name on a VIP list of individuals who would receive shots there.
"We stand in opposition to Manatee County Commission Chair Vanessa Baugh, who acted outside the authority of the County Commission in collaboration with Governor DeSantis and Rex Jenson [sic], President and CEO of Lakewood Ranch developer Schroeder-Manatee Ranch, to schedule a VIP pop up vaccination location restricted to people living in two specific Manatee County zip codes," reads a letter from Manatee County Democratic Party Chair Tracy Pratt.
"This special treatment of limited Manatee residents included Commissioner Baugh herself."
That references an email sent by Baugh during negotiations for the pop-up site in Lakewood Ranch. Baugh included her name and Jensen's on a list of VIPs who could receive vaccines.
Baugh, a Republican, won reelection to her District 5 seat in November facing only write-in opposition. She was elected chair after the swearing in of a new commission.
She also has been part of a majority calling for the departure of County Administrator Cheri Coryea.
The letter from the Democratic Party included criticism from District 2 County Commissioner Reggie Bellamy, the only Democrat on the Commission.
"My concern with this is that I've been fighting like hell to show people that the lottery is equal and we cannot compromise the system and all of a sudden, someone is telling me we were able to pull a certain demographic out," Bellamy wrote.
It also quotes Republican County Commissioner Misty Servia, of District 4, who said, "This is not about being Republican or Democrat; this is about what's right and wrong."
Both comments were made by commissioners regarding limiting vaccines to residents of two wealthy ZIP codes.
DeSantis has made clear the vaccines were sent to Manatee County because a low percentage of seniors had been vaccinated there, and that the 3,000 shots were in addition to the county's normal shipment of vaccines.
Pratt, who previously ran for the Florida Legislature against now-Rep. Will Robinson, said the request by Baugh to put herself and political allies in front of the community for a vaccine warranted an early end to Baugh's time in office.
"In the best interest of the residents of our county, The Manatee County Democratic Party seeks the resignation of Commissioner Baugh, effective immediately," Pratt wrote.