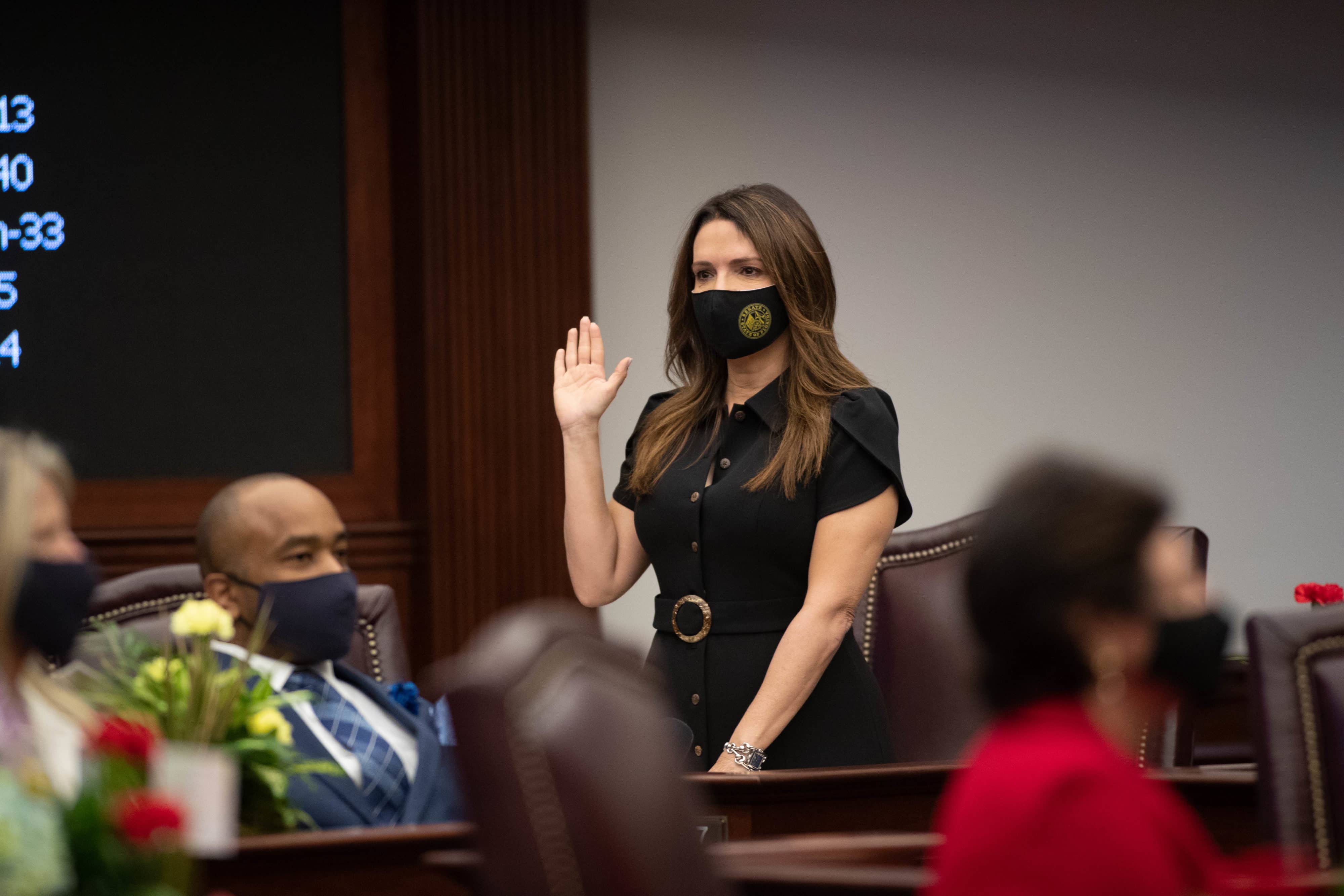 The ecosystem has struggled recently, resulting in fish kills and other problems.
Two Republican lawmakers are seeking greater oversight of Biscayne Bay conservation projects.
New legislation filed by Sen. Ileana Garcia and Rep. Bryan Avila would set up the Biscayne Bay Commission. That body would be made up of local government officials, environmental experts and other local representatives.
"When I was sworn in to the Florida Senate last November, I made a promise to my constituents to be a champion for our precious and unique environment. I want to see the beautiful Biscayne Bay protected and preserved for generations to come," Garcia said.
"In order to achieve this, we must be united and strategic as we take these critical steps towards recovery. The formation of the Biscayne Bay Commission, through SB 1482, will make certain our approach is both responsible and effective as we work to rescue the Bay and ensure its resiliency."
As explained in the proposed bill, the commission would be "the official coordinating clearinghouse for all public policy and projects related to Biscayne Bay to unite all governmental agencies, businesses, and residents in the area to speak with one voice on bay issues; to develop coordinated plans, priorities, programs, projects, and budgets that might substantially improve the bay area; and to act as the principal advocate and watchdog to ensure that bay projects are funded and implemented in a proper and timely manner."
The bay is a popular tourist hub in Miami-Dade County. The county has designated Biscayne Bay as a conservation area, but the estuary has still experienced its fair share of serious pollution problems. Last summer saw another large fish kill, as a result of those issues.
"Last August, my community was horrified to see thousands of fish and marine life turn up dead in Biscayne Bay. This fish kill was just another chapter in its recent history of environmental decline," Avila explained.
"The establishment of a Biscayne Bay Commission is a giant step toward recovery. I am committed to protecting Florida's environment."
The Biscayne Bay Commission would have three components: a policy committee containing experts and officials, a chief officer to advise the county and a working group made up of other local interests.
The policy committee would contain three members of the Miami-Dade County Commission and three members of the county League of Cities. The South Florida Water Management District Governing Board, Department of Environmental Protection, Florida Fish and Wildlife Conservation Commission, Florida Inland Navigation District and U.S. Department of the Interior would also be represented by one member each.

Most of the commission's power would be vested in that group. The policy committee would consolidate existing conservation plans and monitor their implementation. The group would also seek grants to help see work to fruition. The group would be permitted to meet monthly, but required to meet quarterly.
The policy committee would hire a chief officer, who would represent the Biscayne Bay Commission in advising the County Mayor and other local officials on recommended policies and plans.
Finally, the working group would consist of local businesses and civic associations, along with "all governmental agencies that have jurisdiction in the Biscayne Bay area."
The act would take effect upon being signed by the Governor, if successful.
Garcia recently filed a separate measure aimed to help Biscayne Bay. That bill would generate funds for preservation efforts via a specialty license plate. Democratic Rep. Nick Duran is handling the House version.