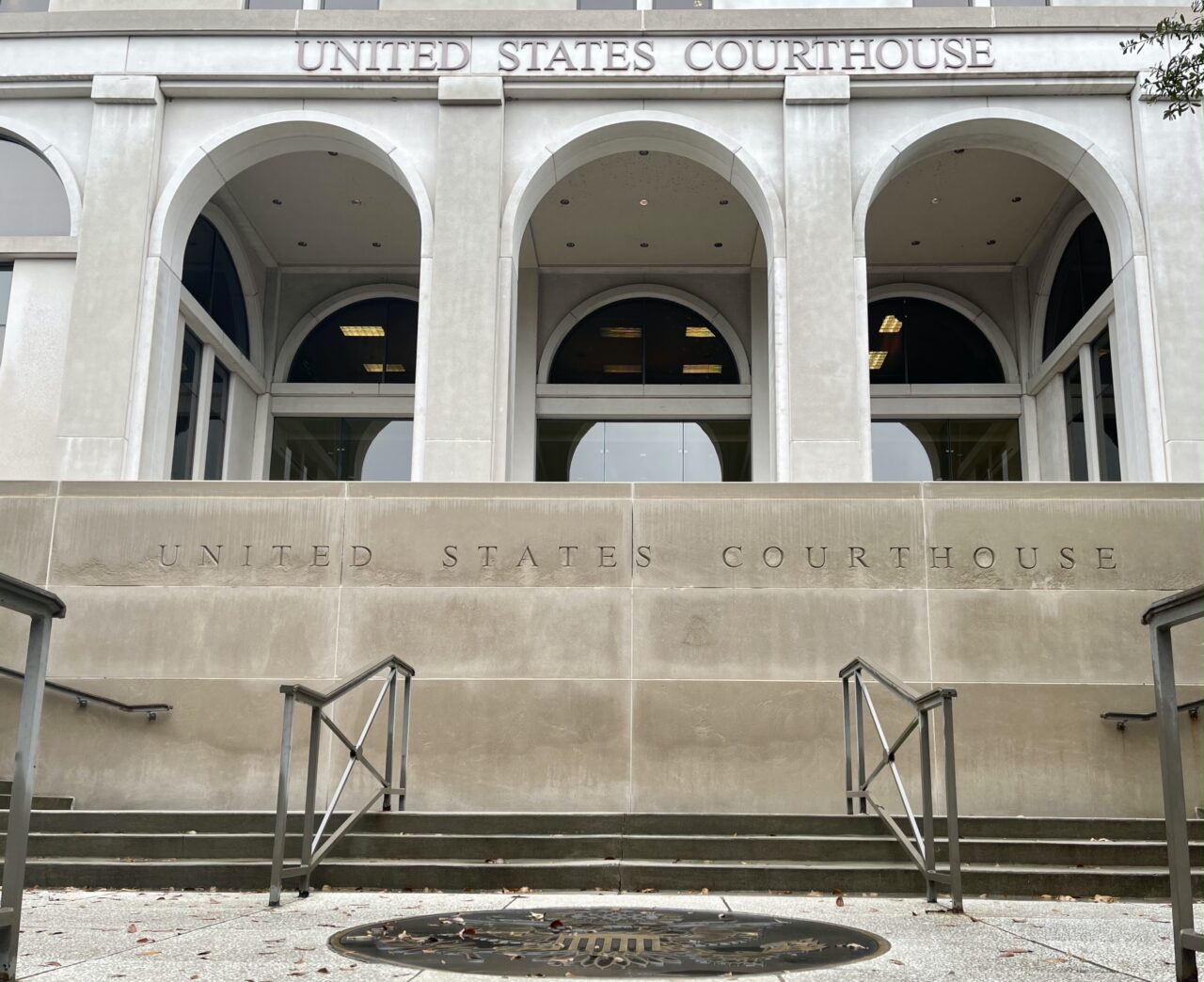 The self-described "hardcore-leftist" threatened to arm himself against protestors in Tallahassee.
A Tallahassee man accused of plotting to incite violence at the Florida Capitol in January pleaded not guilty on Monday to multiple federal charges. 
Daniel Baker is charged with two counts of transmitting a communication in interstate commerce containing a threat to kidnap or injure. He faces a maximum sentence of 10 years in prison, a $500,000 fine and six years of supervised release. 
Baker, a self-described "hardcore-leftist," planned to arm himself and attack protesters at the Capitol Complex ahead of President Joe Biden's inauguration, according to a criminal complaint. He encouraged others on social media to join him with "EVERY CALIBER AVAILABLE."
FBI agents, however, arrested Baker on Jan. 15 after an investigation involving the Florida Department of Law Enforcement, Leon County Sheriff's Office and Tallahassee Police Department.
According to court documents, the FBI had been aware of Baker's social media threats since October.
Baker's YouTube channel contained dozens of videos. Some included hand-to-hand combat tutorials, while others displayed proficiency with weapons. One video lamented President Donald Trump and his "terrorist Trump supporters."
According to the criminal complaint, Baker has a "history of expressing his belief in violent tactics" and taught others how to "incapacitate and debilitate law enforcement officers" via his social media accounts.
He also encouraged the killings of U.S. military officers, the criminal complaint alleges. 
Baker previously served as a former U.S. Army Airborne infantryman before receiving an other-than-honorable discharge in a year's time.
His channel also contained combat footage from his time with the People's Protection Units — a non-state group fighting in Syria against ISIS and the Turkish government.
More recently, authorities said Baker participated in numerous protests over the summer of 2020.
According to the criminal complaint, Baker was part of the CHOP/CHAZ movement in Seattle.
CHAZ refers to the "Capitol Hill Autonomous Zone" and CHOP refers to the "Capitol Hill Organized Protest." CHOP & CHAZ were self-declared autonomous zones made during the 2020 summer protests.
Baker's trial date is April 14.