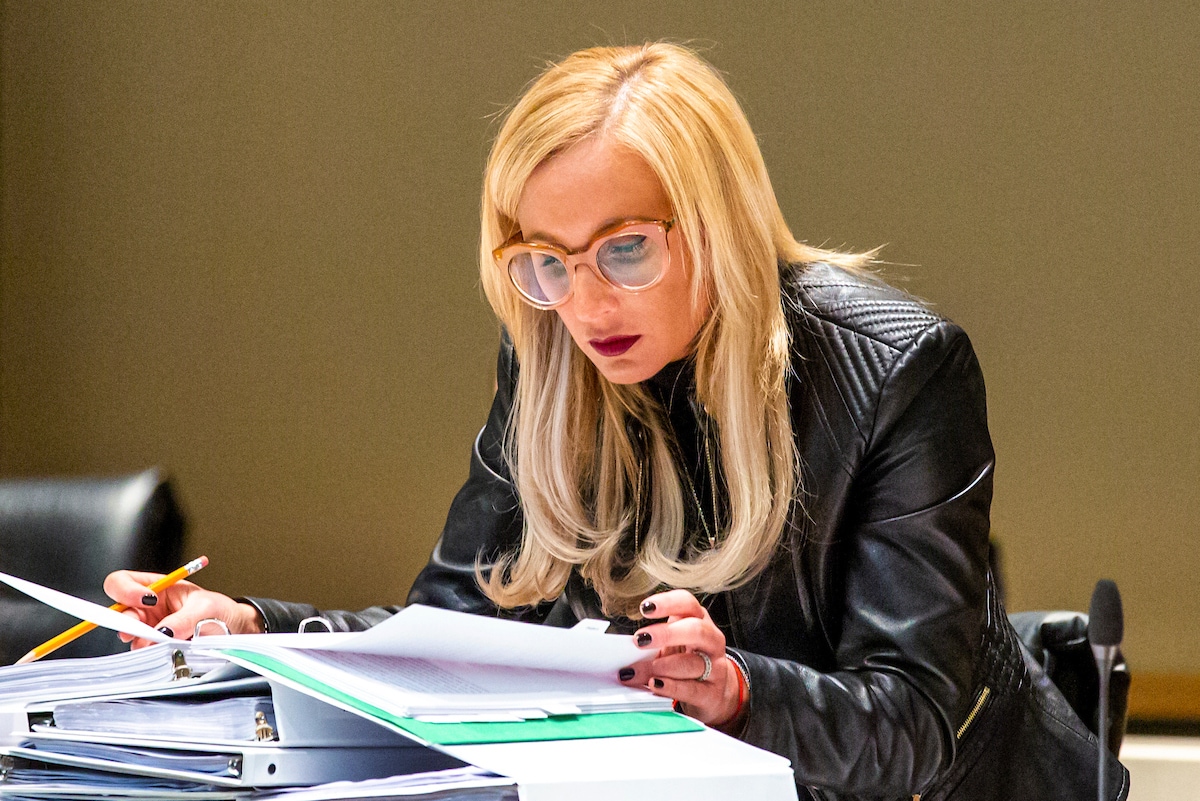 Book, a Plantation Democrat, is a sexual abuse survivor.
Sen. Lauren Book is filing a series of bills dealing with issues such as sexual assault and bullying in schools, as Florida's 2021 Legislative Session is set to begin next week.
Two of those measures deal with sexual battery and related offenses. Book, a survivor of sexual abuse, has been active on that issue during her time in the Legislature.
One of Book's new measures (SB 1530) tasks local health departments with setting up sexual assault response teams. Alternatively, those offices can contract with another jurisdiction to set up a joint response team.
The teams would set up uniform procedures and best practices for responding to a reported sexual assault. They would also publish an annual report containing information such as the number of sexual assaults reported and prosecuted, as well as the number of forensic medical examinations performed.
The measure touches on insurance claim disbursement in cases regarding a sexual assault victim, and tasks the Attorney General's office with reviewing requests for potential sexual assault prosecutions. Democratic Rep. Tracie Davis and Republican Rep. Randy Fine are carrying the House version of the bill (HB 1189).
Book is also pushing facilities that treat sexual assault victims to provide information about emergency contraception. The bill (SB 1534) also aims to update that state's definition of "sexual battery" to codify that consent may be withdrawn after a person has given it.
The Plantation Democrat filed additional legislation (SB 1514) that would update anti-bullying requirements in K-12 schools. The measure tasks school districts with setting up a zero-tolerance, three-strike policy.
Under that guidance, a first bullying or harassment offense mandates that the student and a parent "sign a written report prepared by the school which documents the incident." The school's principal and a guidance counselor would also sign that document.
A second offense would lead to a meeting between the student, parent, principal and guidance counselor. For a third offense, the principal "shall recommend the expulsion of the student to the district school superintendent."
The measure also adds using "unkind words" to the definition of "teasing." It also expands the "bullying" definition to include "intentionally touching another person against the person's will or without his or her consent."
A fourth bill from Book (SB 1532) would update state law regarding Title IV-D child support cases. Those are cases where a parent needs assistance to force another parent to pay child support. The measure makes changes to how payments are made and how those child support orders are enforced.
For instance, if the Department of Revenue has "begun providing Title IV-D services in a case with an existing support order," Book's bill requires depositories to create a case in the Clerk of Court Child Support Enforcement Collection System and set up appropriate payment accounts, even if the parent has not yet been delinquent in payments.
Republican Rep. Alex Andrade is sponsoring a companion bill in the House (HB 1089).
Finally, Book is seeking to increase certification requirements for substance abuse recovery residences (SB 1516). Where state law offers voluntary certification, Book would require any such residence opened before Oct. 1, 2021 to obtain certification by April 1, 2022. Those facilities established after Oct. 1, 2021, must acquire that certification prior to opening.
Some have called for more oversight of those facilities, as people have suffered overdoses while in the care of those homes. No House members have yet filed a companion bill.
Last updated on February 23, 2021