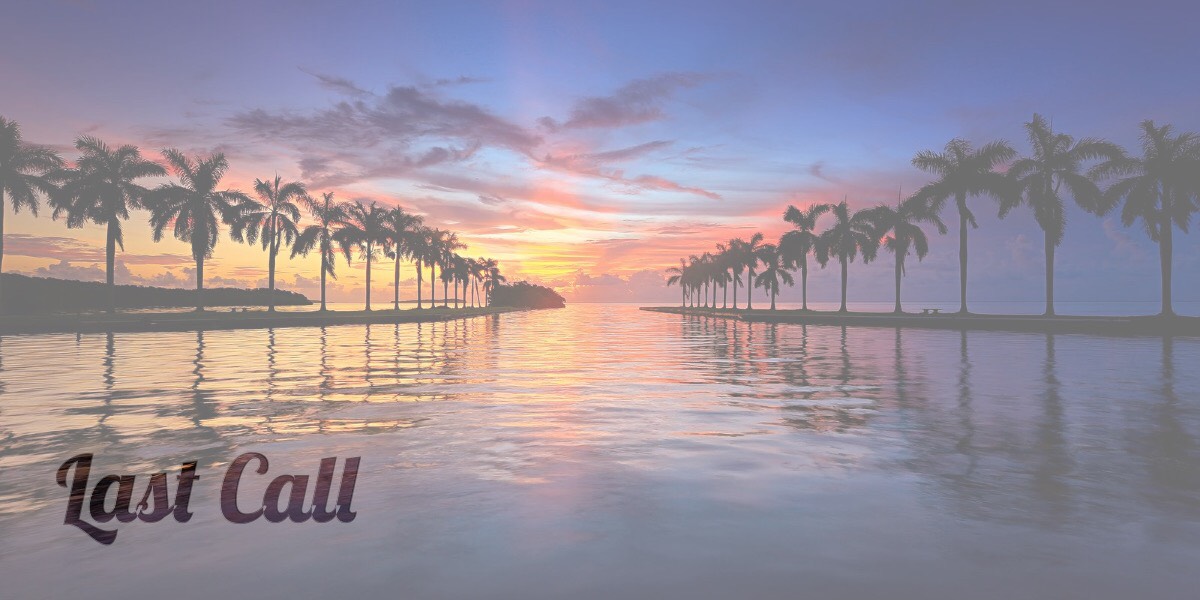 A digest of the day's politics and policy while the bartender refreshes your drink.
Last Call — A prime-time read of what's going down in Florida politics.
First Shot
Republican U.S. Sen. Rick Scott joined Democratic U.S. Sen. Maria Cantwell of Washington to reintroduce the "Fly Safe and Healthy Act."
The legislation aims to prevent the spread of COVID-19 by launching a pilot program to require temperature checks at TSA screenings for air travelers.
"Florida is a huge tourism state, and thousands of families rely on the success of the industry. To get our economy back on track and fully reopened, Americans need to trust that they can travel safely. The Fly Safe and Healthy Act will enable a temperature check pilot program to ensure passengers with a fever don't board a plane and put other passengers and airline employees at risk," Scott said.
"It also requires airlines to work with a customer to reschedule or cancel their flight if they're experiencing a fever, and establishes consumer protections to guard against unfair pricing tactics. I've been calling for temperature checks for passengers of mass travel since the beginning of the pandemic as a common-sense measure to prevent the spread of COVID-19, and I urge my colleagues to pass this bipartisan bill immediately."
Cantwell added, "Implementing this technology is low-hanging fruit we should be taking advantage of to provide more health and safety measures for the flying public. A number of other countries have already begun taking this common-sense step, and it's time the United States joined them."
The bill would establish a 120-day pilot program through TSA to conduct temperature checks for domestic and international passengers, crew members and other people who pass through airport security screening locations.
After the pilot, the TSA would require creating a policy for deploying a temperature check program at airports and airport security screening locations until the pandemic ends.
___
Rep. Ben Diamond filed a bill this week that would require vehicles used by daycare facilities to be equipped with alarms that alert drivers when a child is left inside.
The St. Petersburg Democrat noted that Florida has the second-highest number of child deaths from vehicular heatstroke in the nation. In 2019, five children died after being left in hot cars. Last year, two children died.
The bill (HB 1287) — which has a Senate companion (SB 252) filed by Sen. Linda Stewart — was prompted by several recent vehicular heatstroke deaths associated with childcare facilities, including three-year-old Myles Hill in 2017, four-year-old Logan Starlite in 2018, and two-year-old Noah Sneed in 2019.
The alarm devices required by the bill will cost between $64 and $600 to install.
"No parent should have to suffer the kind of pain and sorrow that these families are experiencing," Diamond said. "Clearly, our current safety standards are in dire need of improvement. While there is no price that is too high to protect the lives of our children, the devices required by this legislation are inexpensive and easily accessible to every childcare provider in our state.
"At minimal cost, these alarms would help ensure that no family in Florida will be forced to endure such a horrific nightmare ever again. It's time for the Legislature to prioritize the safety and well-being of our children, and to pass this important bill."
Coronavirus Numbers
Positive cases:
— 1,851,151 FL residents (+6,923 since Tuesday)
— 34,510 Non-FL residents (+205 since Tuesday)
Origin:
— 14,719 Travel related
— 710,829 Contact with a confirmed case
— 20,087 Both
— 1,105,516 Under investigation
Hospitalizations:
— 78,472 in FL
Deaths:
— 30,878 in FL
Vaccinations:
— 4,284,627 Doses administered
— 2,792,118 Total people vaccinated
— 1,299,609 First dose
— 1,492,509 Series completed (+52,116 since Tuesday)
Evening Reads
"FDA staff endorses Johnson & Johnson's single-shot COVID vaccine for emergency use" via CNBC
"Governor says Johnson & Johnson vaccine will be used 'quickly' in Florida" via WFLA
"'Huge win': Gov. Ron DeSantis applauds single dose Johnson & Johnson vaccine" via Jason Delgado of Florida Politics
"Focus on fate of $15 minimum wage in Senate as House prepares to take up Joe Biden's $1.9 trillion relief bill" via Erica Werner of The Washington Post
"The words that are in and out with the Joe Biden administration" via Michael D. Shear of The Washington Post
"A simple rule of thumb for knowing when the pandemic is over" via Alexis C. Madrigal of The Atlantic
"DeSantis calls criticism of pop-up coronavirus vaccination sites in wealthy neighborhoods 'a joke'" via Steven Lemongello of the Orlando Sentinel
"Another upscale Florida community got special vaccine access; this one has a splash park" via Zac Anderson of the Sarasota Herald-Tribune
"Florida vaccines flow to seniors — who happen to trend Republican" via Tony Piptone of NBC 6 South Florida
"'Grim Reaper' lawyer unveils plan to troll 'super-spreader' CPAC" via A.G. Gancarski of Florida Politics
"Florida unable to confirm vaccine totals for most vaccine pods" via Arek Sarkissian of POLITICO Florida
"Rick Scott wants National Guard out of U.S. Capitol" via A.G. Gancarski of Florida Politics
"Heroes, not villains. Association CEO defends nursing homes" via Karen Murphy of The Capitolist
"Why only 16 Districts voted for a Republican and a Democrat in 2020" via Geoffrey Skelley of FiveThirtyEight.com
"Can Tiger Woods come back — again — after his car crash?" via Andrew Beaton of The Wall Street Journal
Quote of the Day
"The way it gets portrayed sometimes, I don't think it's fair, and I don't think it's accurate. The Johnson & Johnson vaccine was found to be 100% effective at preventing death and virtually 100% effective at preventing hospitalization due to COVID-19. That is a huge, huge win." — Gov. Ron DeSantis, on the efficacy of the newly approved Johnson & Johnson vaccine.
Bill Day's Latest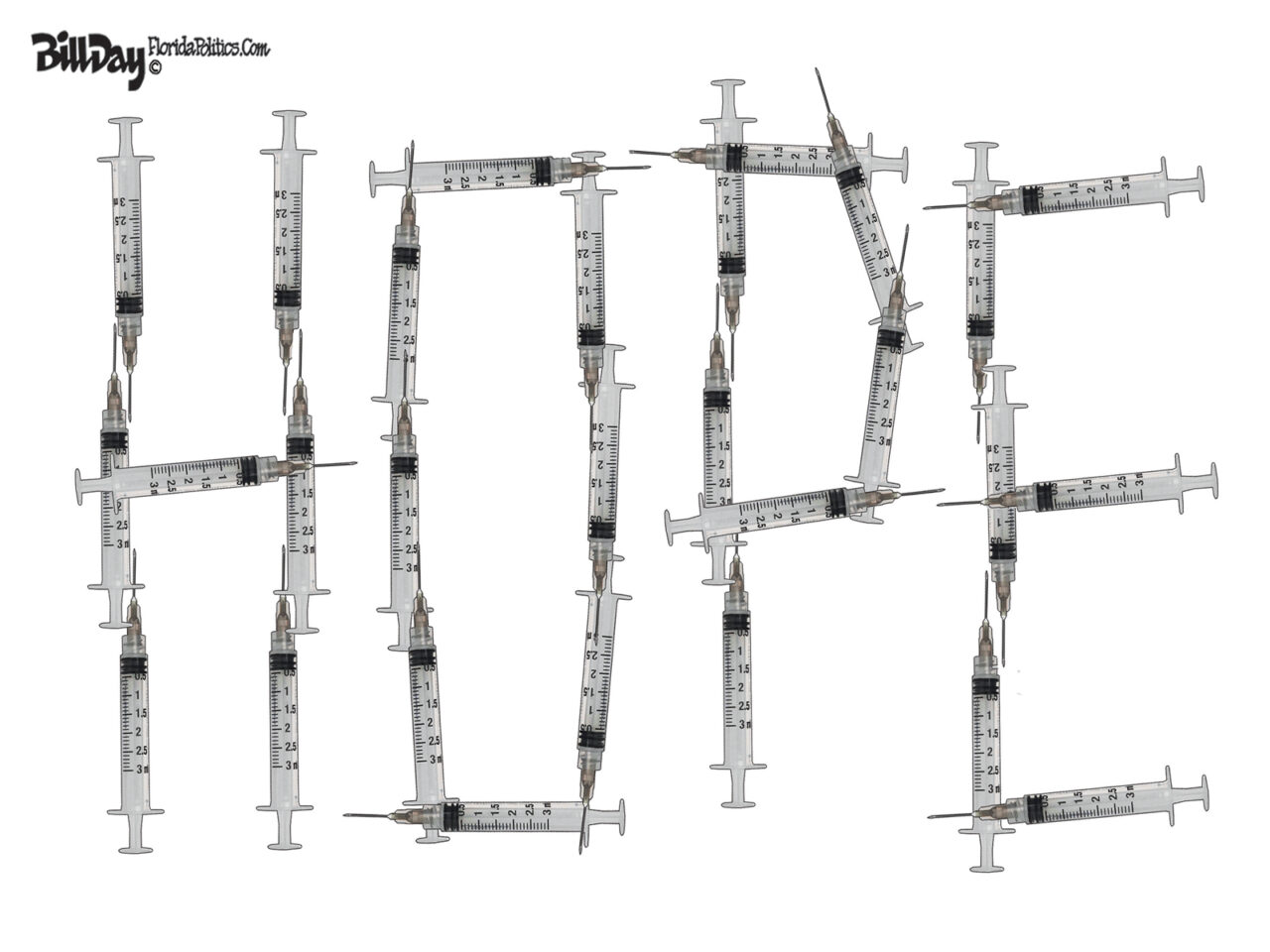 Breakthrough Insights