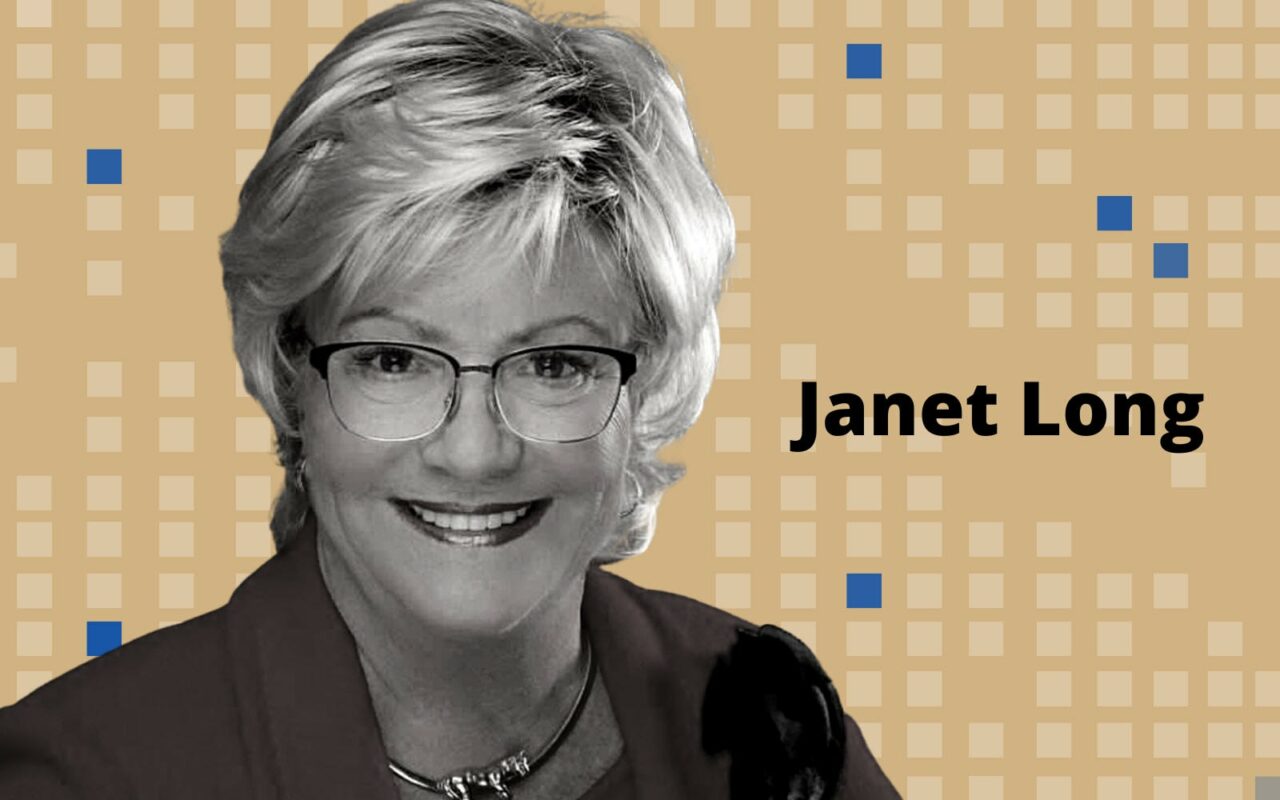 Long is known for her work on environmental policy and transit. 
Pinellas County Commissioner Janet Long moved up one spot this year, coming in at No. 19 on the list of Tampa Bay's most powerful politicians.
The District 1 Democrat won 51% of the countywide vote, defeating Republican challenger and Donald Trump-ally Larry Ahern.
The incumbent's November victory came after perhaps the most competitive race she has faced for the seat since her initial election in 2012.
Long's challenger was no newcomer, having name recognition in the area as a longtime state Representative who served the same House District Long also formerly held, then-House District 51.
For the past two years, Long landed at No. 19. Three years ago, when she chaired the County Commission, she ranked No. 15.
While her latest reelection campaign turned out to be more of a nail-biter than expected, it came at a time when Republicans were sweeping Democrats in races throughout the state.
Long's victory despite what turned out to be a red wave year showed her staying power in local politics.
Long's narrow victory this past November came amid strong bipartisan support across Tampa Bay, showing the commissioner's substantial history within the district. 
The commissioner nabbed 14 mayoral endorsements from across Pinellas County, including St. Petersburg Mayor Rick Kriseman, a Democrat, and Clearwater Mayor Frank Hibbard, a Republican.
The Pinellas Commissioner is known for her work in environmental policy and transit. 
"Janet Long loves Pinellas County almost as much as she loves her family. She has dedicated her life to public service, and most recently as a County Commissioner. Her focus has been to make bold moves in transportation and resiliency for future generations. If you don't love her, you better respect her. I fiercely do both," said Southern Group partner Laura Boehmer.
Long worked with U.S. Rep. Kathy Castor to offer input into federal plans to combat climate change, which resulted in the congressional plan "Solving the Climate Crisis: The Congressional Action Plan for a Clean Energy Economy and a Healthy, Resilient, and Just America" this past summer.
The Florida Association of Counties (FAC) recognized Long as a "Presidential Advocate" for her work during the 2020 Legislative Session on sea-level rise and climate change policy. The FAC Presidential Advocate recognition is given to county commissioners who have shown exceptional leadership in advocating on issues the group supports to advance the counties' legislative agenda.
"Commissioner Janet Long is relentless in her pursuit to make our community a better place to live, work, and play.  She's a staunch supporter of law enforcement and a tenacious advocate of social and environmental sustainability. Commissioner Long recently established the Tampa Bay Regional Resiliency Coalition to mitigate, adapt, and protect against climate change impacts and sea level rise that threaten us all in Tampa Bay," said Preston Rudie, founder of Catalyst Communications Group. "Her efforts to improve regional transportation took a huge step forward with the St. Petersburg SunRunner BRT project that broke ground in 2020 and will be felt for generations. Commissioner Long is a forward-thinking, solutions-driven leader who has proven to be one of the most effective elected officials in recent memory. She will continue to set up our region for success for years to come."
Long is currently a board member on the  Pinellas Suncoast Transit Authority, after serving as chair in 2019, where she led conversations about cutting bus service along some of the county's underutilized routes as a necessary move to maintain the agency's fiscal solvency. 
Long has worked in the Tampa Bay political arena for decades. Before serving on the Pinellas County Commission, Long served on the Seminole City Council from 2002 to 2006, and in the Florida House of Representatives from 2006 to 2010.
"Commissioner Long, put quite simply, is a force of nature. If you want something regional accomplished in Tampa Bay your best bet is to call her first and call her often," said Alan Suskey of Suskey Consulting.
Her long history in Tampa Bay politics is due to her tenacity and genuine ability to garner support from her colleagues on any number of fronts. She's laser focused on  long-lasting, regional priorities that will continue to bring people together. The best thing you can hope for is to have her on your side, your nightmare scenario is to have to whip votes against her.