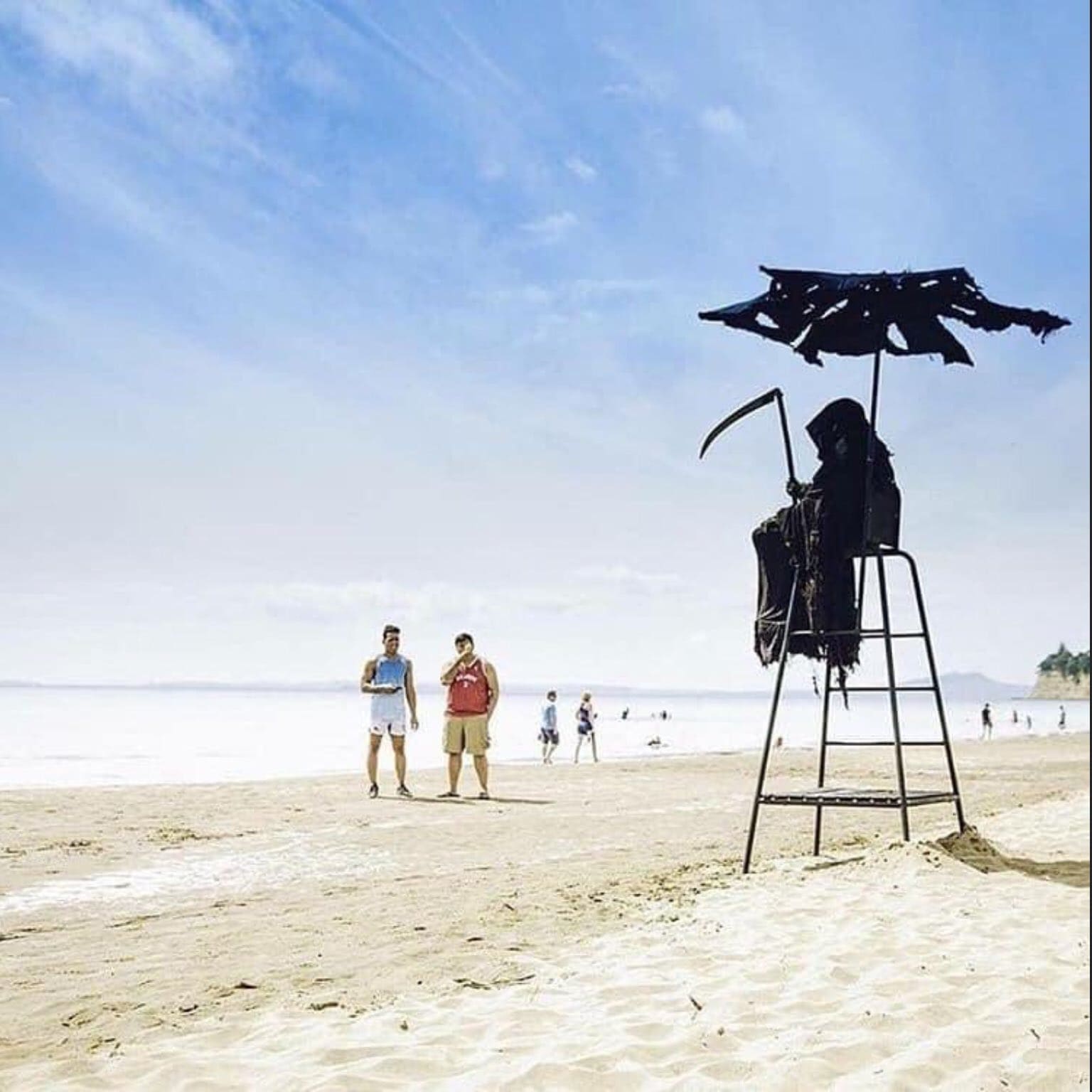 The Grim Reaper is coming for the conservative establishment.
One of the state's most vocal critics of Gov. Ron DeSantis is rolling out plans to troll the Conservative Political Action Conference this weekend.
According to an email Tuesday from Panhandle attorney Daniel Uhlfelder of the "Remove Ron" PAC, plans are afoot to fill the skies above the Orlando conservative gathering with a plane and pejorative banner targeting what the lawyer calls a "super-spreader" event in the making.
"DeSantis is throwing a massive party for all of his radical, right-wing pals — and we're going to be there to spoil his fun," the fundraising appeal from the political action committee predicts.
"All of your least favorite politicians are going to be there: Donald Trump. Ted Cruz. Josh Hawley. And with thousands expected to attend, CPAC is practically guaranteed to turn into a super-spreader event," the email continues.
To that end, a plane will be chartered "to fly over CPAC with a massive banner calling them out for their flat-out dangerous behavior" if the political committee can raise nearly $5,700.
"Will you donate $5 or more right now to fund the plane and ruin DeSantis' day," the email pleads. "Make it clear that the people are watching, and we won't let him get away with putting lives in danger."
The Remove Ron committee launched earlier this month with a video titled "Reaper" showing Uhlfelder decked out as the Grim Reaper in shots from his summer media tour blasting DeSantis for his handling of the pandemic.
Uhlfelder himself has faced challenges in recent weeks since organizing the political committee targeting the state's Republican Governor, The News Service of Florida reported.
A three-judge panel of the 1st District Court of Appeal urged the Florida Bar this month to mull sanctions for the Walton lawyer, saying his lawsuit trying to force the closure of beaches was "political theater." That same panel also urged a local state attorney to discipline him for unprofessional conduct.