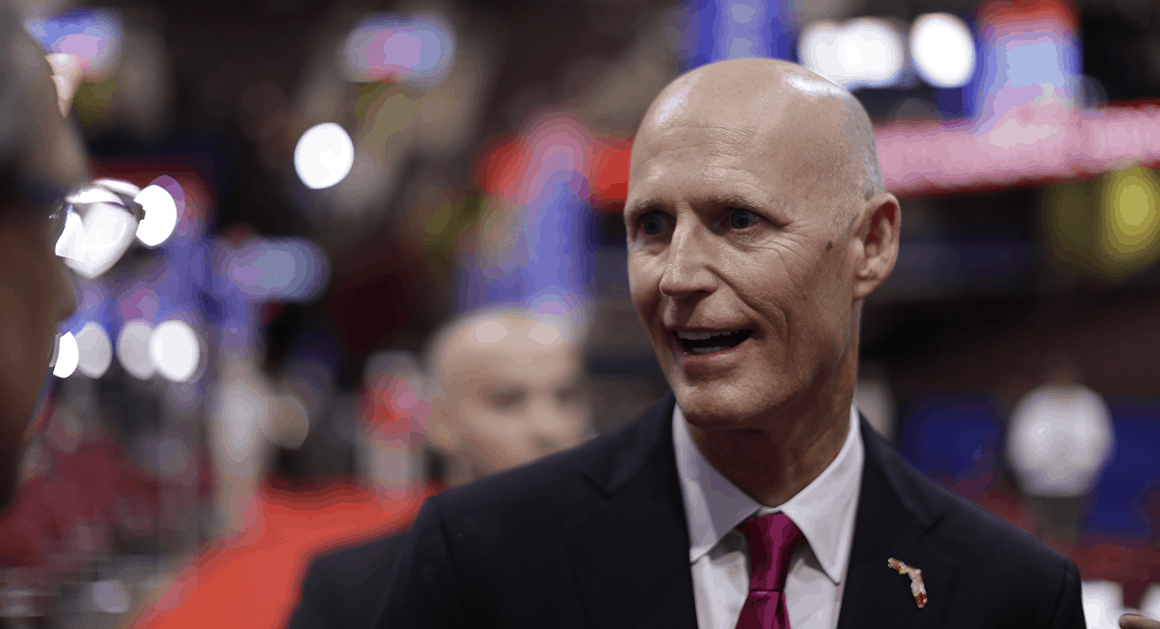 A new memo speaks to intraparty tensions.
The Republican Party will not splinter. At least not if Florida's junior Senator has anything to say about it.
That's the optimistic appraisal in a memo released to media Tuesday by U.S. Sen. Rick Scott in his capacity as head of the National Republican Senatorial Committee.
The NRSC vows this memo "will be sent to elected officials, activists, donors and voters across the country outlining his focus on the future and how we win back the Senate majority."
Scott describes a bleak scene. Democrats "control Washington." And malign forces, Scott adds, seek to divide Republicans against each other.
Scott bemoans a "parade of pundits and even Republican voices suggesting we should have a GOP civil war."
"NO," the Senator wrote. "This does not need to be true, should not be true, and will not be true. Those fanning these flames, in both the media and our own ranks, desire a GOP civil war."
Scott does not specify who in "our own ranks" is calling for such an insurrection. But he goes on to downplay it as organic.
"Perhaps in more genteel times, a bunch of infighting and arguing wouldn't do much damage. Truthfully, I enjoy bantering back and forth, and I have no interest in trying to quell intraparty policy dialogue and debates," Scott contends, though documentary evidence of said "bantering" is scant at best.
"The only way we can lose is if we stop ourselves by needlessly fracturing. Again, now is not the time. Save it for another day," Scott adds. "The Republican Civil War is now canceled."
For Scott, who has spent much of the last two months facing questions about whether he can adequately lead Senate campaigns for Republicans for the next two years, this memo is the latest in a series of attempts to calibrate narrative strategy. Whether it is the balm that heals the divides in the party remains to be seen.
With former Sen. David Perdue the latest big name to pass on 2022, Scott faces increased challenges in candidate recruitment, and keeping the base and the party elite in some simulacrum of alignment.