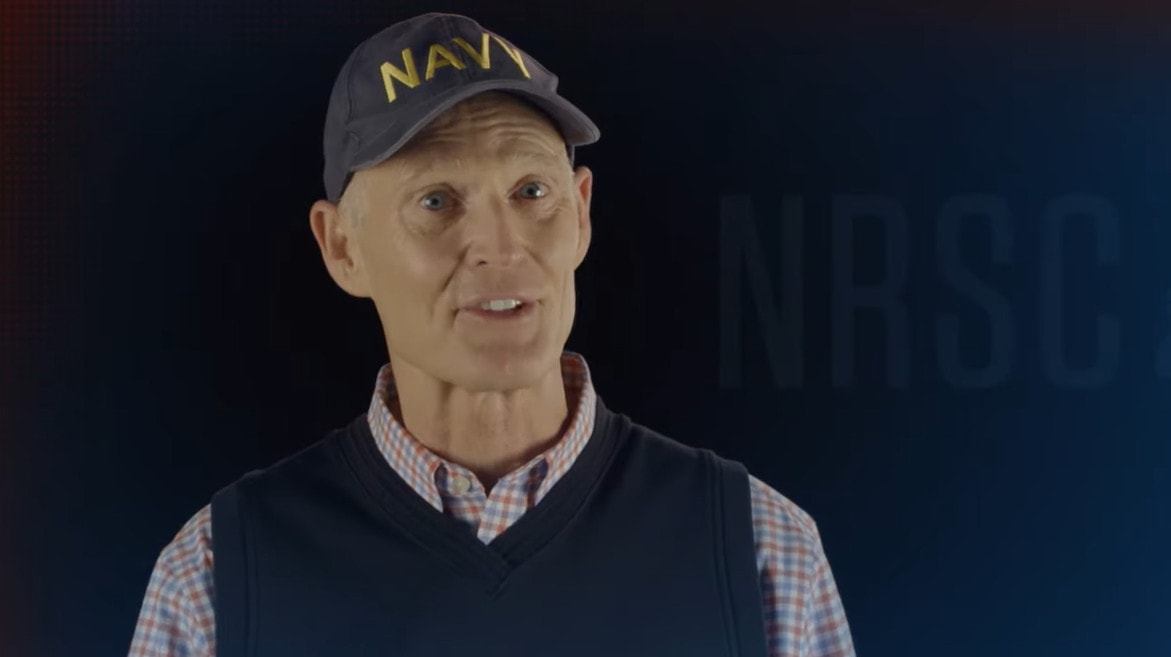 Instead, Scott said he'd end it.
Florida's junior Senator reiterated contentions Wednesday that the Republican "civil war" was over, acknowledging the back and forth between two key Republican leaders while staying out of it.
U.S. Sen. Rick Scott, in a video released Wednesday by the National Republican Senatorial Committee, nodded to the ongoing conflict between Senate Minority Leader Mitch McConnell of Kentucky and former President Donald Trump. Then he tried to paper over it.
"I'm sure you've heard the media fanning the flames of what they call the Republican civil war. And you've seen the sharp words exchanged between Sen. McConnell and President Trump," Scott said, wearing his familiar Navy cap and pivoting to what has become the signature conflict in the party.
"As chairman of the senatorial committee, many have told me that I should mediate this conflict. Here's my response: Absolutely not. I am not going to mediate it. I'm going to end it," Scott said, not detailing a strategy to do so, and not saying who told him that he should resolve it.
"So here's your breaking news," Scott added. "The Republican civil war has now been cancelled. I'm cancelling it today."
The new hype video covered much of the same ground as a memo released Tuesday, one in which Scott said, without evidence beyond assertion, that the civil war was canceled and over.
The memo struck a different tone, with some of its rhetorical appeals abandoned altogether in the video.
"Perhaps in more genteel times, a bunch of infighting and arguing wouldn't do much damage. Truthfully, I enjoy bantering back and forth, and I have no interest in trying to quell intraparty policy dialogue and debates," Scott added. "The only way we can lose is if we stop ourselves by needlessly fracturing. Again, now is not the time. Save it for another day."
With the Conservative Political Action Conference in Orlando this weekend, expect Scott's assertions that the party's civil war is over to be put to the test.