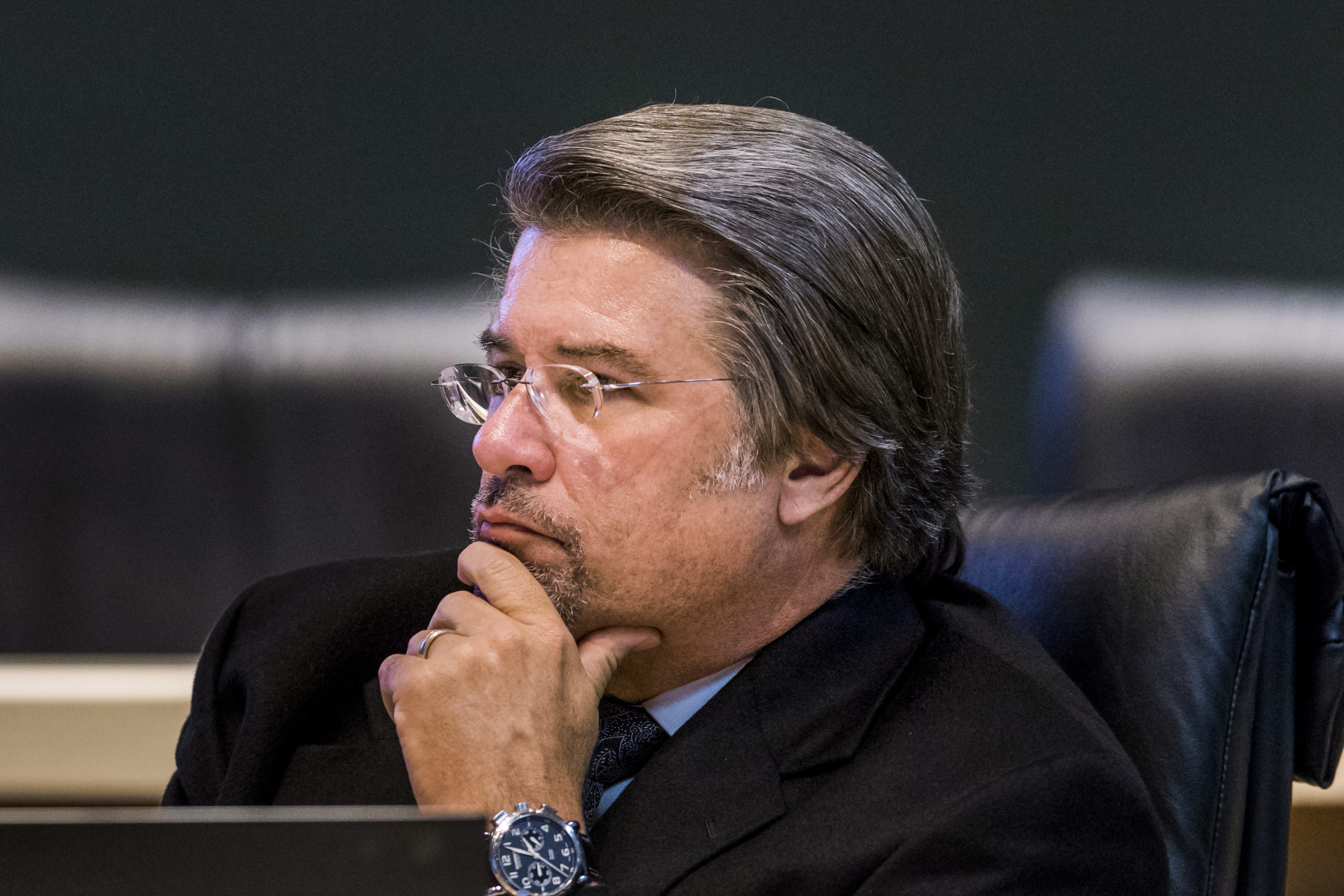 The measure would also make it easier for members of the public to testify on legislation.
Senate Democratic Leader Gary Farmer is pushing for a new constitutional amendment allowing a state Legislative Session to be conducted remotely during a state of emergency.
Farmer introduced a joint resolution (SJR 1604) that would put the issue to voters as a November ballot measure. The resolution would also expand public access to testify remotely at those hearings.
"Since the early days of this pandemic I along with my fellow Democratic senators have called for a Special Session to address the very large number of serious issues that have plagued millions of Floridians as a result of the virus," Farmer said Wednesday in a statement.
"One of the objections that we faced was a concern for the safety of legislators. This bill would remove that impediment and ensure that if and when a serious public health crisis occurs again, the Legislature will stand ready and able to do the people's business."
As the COVID-19 pandemic continues, state lawmakers are continuing to meet in person with increased safety protocols. Farmer's resolution would give lawmakers additional flexibility to establish a quorum, stating that committee meetings and the formal Session "may be conducted remotely and that a quorum may be established without the physical presence of members."
That can only happen during a state of emergency "having the potential to impact the life, health, or safety of members of the Legislature or the general public," according to Farmer's proposal.
If the resolution is successful, the measure would then be placed on a ballot. The proposed amendment would require 60% approval from voters.
While lawmakers are meeting in person during this year's Session, members of the public are limited to testifying remotely from the Leon County Civic Center. Farmer says ongoing committee meetings show the framework is "insufficient" and needs to change in future emergencies.
"Allowing public testimony, but requiring that it be done from a single location outside of the Capitol, does not take the health of the public into proper account," Farmer said.
"Leon County is still listed as a 'very high risk' area making it difficult if not impossible for many members of the public to travel in order to testify on pressing legislation. By requiring virtual meetings of the Legislature to be open to the public 'to the greatest extent possible' we create a much-needed avenue for virtual public testimony in committees."
That could, for instance, allow members of the public to testify from multiple locations, including from their own homes or outside Tallahassee entirely. Again, that permission would only apply during a state of emergency.
So far, no companion measure has been introduced in the House.