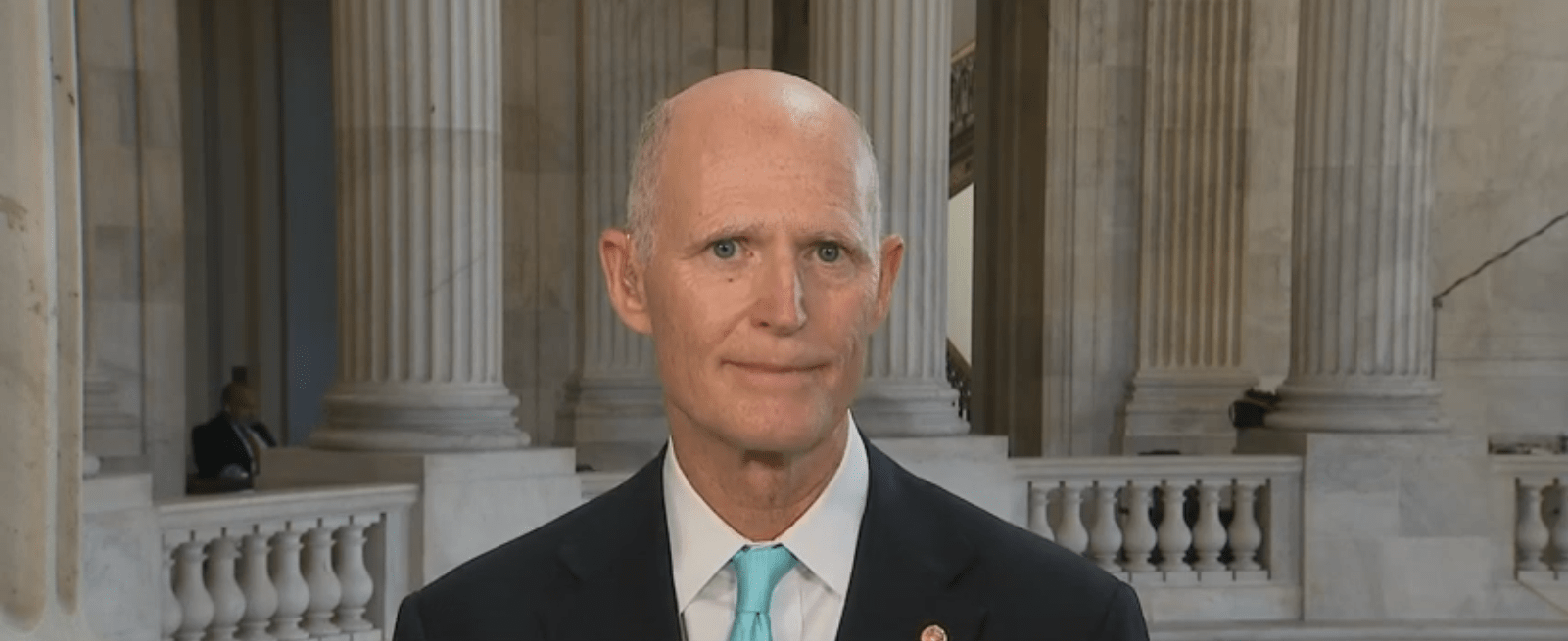 The Senator wants Republicans to unite. A heavy lift?
Ahead of his speech at the Conservative Political Action Conference Friday, U.S. Sen. Rick Scott contended, perhaps hopefully, that the "Republican Civil War" is "canceled," with tensions between the Donald Trump and Mitch McConnell wings of the party overstated by media.
His case was met skeptically on cable news hits, and the campaign arm for Senate Democrats spotlighted the argument's failure Friday a couple of hours before Scott took the stage. Meanwhile, numerous speakers differentiated themselves from more "establishment" Republicans before he took the stage.
Scott, the chair of the National Republican Senatorial Committee, got to workshop his case for party unity in front of an activist crowd, one stirred to passion by red meat speeches from Gov. Ron DeSantis, Sen. Ted Cruz and Rep. Matt Gaetz earlier in the day.
The Senator, in a speech running roughly 15 minutes, rejected calls to "navigate all the infighting in the Republican Party" in his role as head of Senate campaigns.
"Many people are saying that my job is to mediate between warring factions on the right and mediate the war of words between party leaders. That doesn't sound like much fun."
"I've got some news for you: I'm not going to mediate anything, instead I'm going to fight for our conservative values," Scott said.
He went on to vow to "go right at these radical left-wing fanatics every second" and to "expose them for exactly what they are."
"We're not going to stand down and we're not ever going to retreat," Scott added.
The Senator from Florida was not done condemning internal battles in the GOP.
"In the face of this mortal threat, some prefer to fan the flames of civil war on our side. That's foolish and it's ridiculous. We have absolutely serious work to get done. We don't have time for that," Scott thundered.
Scott contended Republicans "will not win the future by trying to go back to where the Republican party used to be. If we do, we will lose the working base that President Trump so animated. We're going to lose elections around the country. And ultimately we're going to lose our nation."
Scott also offered mild criticism of the "flaws" of former President Donald Trump.
"President Trump has flaws. I have flaws. We all have flaws," Scott said, describing Trump as a friend for many years.
"He'll probably call me tomorrow and say 'nice speech, Rick, except for that part that I had flaws'," Scott joked.