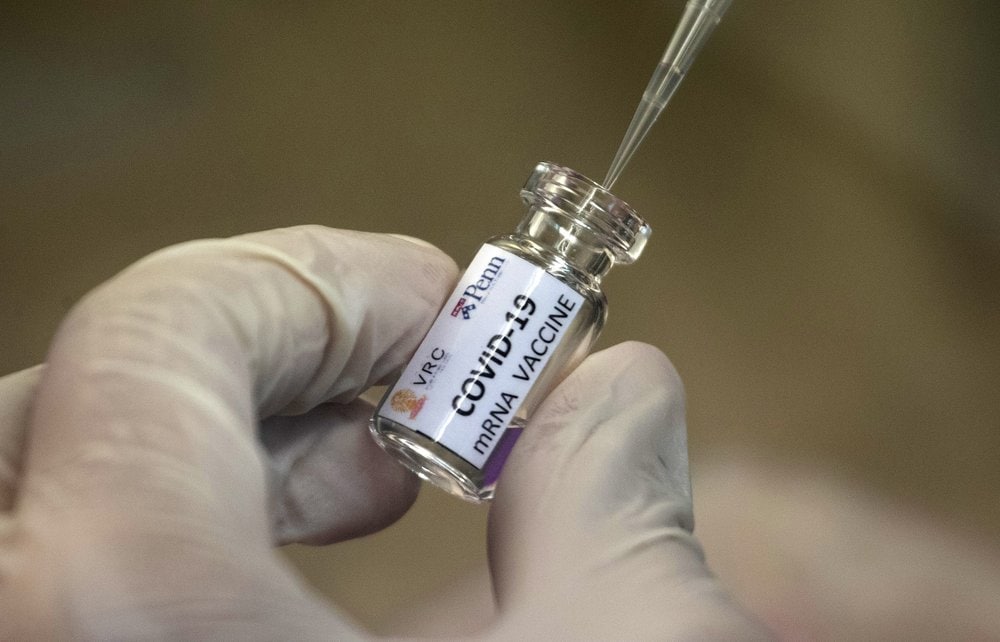 This week saw the vaccine flooding into Miami-Dade County pharmacies.
The state's decision to offer vaccines in nearly 70 new Miami-Dade County pharmacies this week has sparked a notable uptick in the number of shots administered.
Appointments for Navarro and CVS y más stores opened Wednesday. According to state data released Friday, vaccinators administered more than 10,500 shots Wednesday and nearly 8,200 more shots Thursday.
The daily Department of Health reports have a significant one- to two-day lag time in terms of reporting newly administered vaccine shots, so expect those Wednesday and Thursday totals to rise.
Regardless, the number of shots administered Wednesday is already the highest daily total seen since Feb. 12. Neither Broward nor Palm Beach County has seen anywhere near a similar uptick in shot distribution the past two days, meaning those new shot locations are likely driving the increase.
As of Friday's report, South Florida has seen nearly 1.28 million shots administered. More than 469,000 people are now completely vaccinated. Palm Beach has vaccinated 33% of its senior population, with Broward at 32% and Miami-Dade at 26%. Again, that Miami-Dade number should begin catching up in the coming days.
Despite the progress, the tri-county area saw another 42 newly-reported COVID-19 deaths in Friday's report. That's the second-largest total in the last week and brings the region's overall death toll to 10,219 since the pandemic's start.
Miami-Dade County has now seen its case positivity rate dip below 6% for the past week. That metric measures the percentage of tests which come back positive, and higher numbers can indicate the virus is spreading quickly.
Friday marks the first time since late October that Miami-Dade County has seen its positivity rate drop below 6% over a one-week span.
At 6.1% over the past seven days, Palm Beach County is seeing its lowest positivity rate since mid-November. But Broward's numbers are still hovering near 7%, showing the county has more to do to bring down the virus's spread.
Here are some of the weekly numbers for the previous three weeks throughout the South Florida tri-county area:

Miami-Dade
— Feb. 5-11: 26 newly-reported hospitalizations per day, 22 newly-reported deaths per day, 1,490 new confirmed cases per day, 6.8% positivity rate, 10,279 vaccine doses administered per day, 5,648 vaccines completed per day
— Feb. 12-18: 41 newly-reported hospitalizations per day, 21 newly-reported deaths per day, 1,240 new confirmed cases per day, 6.4% positivity rate, 8,751 vaccine doses administered per day, 3,685 vaccines completed per day
— Feb. 19-25: 40 newly-reported hospitalizations per day, 18 newly-reported deaths per day, 1,225 new confirmed cases per day, 5.9% positivity rate, 7,222 vaccine doses administered per day, 2,815 vaccines completed per day
Broward
— Feb. 5-11: 26 newly-reported hospitalizations per day, 11 newly-reported deaths per day, 837 new confirmed cases per day, 7% positivity rate, 9,002 vaccine doses administered per day, 5,060 vaccines completed per day
— Feb. 12-18: 23 newly-reported hospitalizations per day, 12 newly-reported deaths per day, 704 new confirmed cases per day, 6.7% positivity rate, 6,709 vaccine doses administered per day, 3,467 vaccines completed per day
— Feb. 19-25: 27 newly-reported hospitalizations per day, 8 newly-reported deaths per day, 761 new confirmed cases per day, 6.7% positivity rate, 4,943 vaccine doses administered per day, 2,022 vaccines completed per day
Palm Beach
— Feb. 5-11: 22 newly-reported hospitalizations per day, 9 newly-reported deaths per day, 468 new confirmed cases per day, 6.5% positivity rate, 9,704 vaccine doses administered per day, 5,243 vaccines completed per day
— Feb. 12-18: 17 newly-reported hospitalizations per day, 11 newly-reported deaths per day, 458 new confirmed cases per day, 7% positivity rate, 6,017 vaccine doses administered per day, 3,289 vaccines completed per day
— Feb. 19-25: 14 newly-reported hospitalizations per day, 9 newly-reported deaths per day, 453 new confirmed cases per day, 6.1% positivity rate, 5,949 vaccine doses administered per day, 4,177 vaccines completed per day