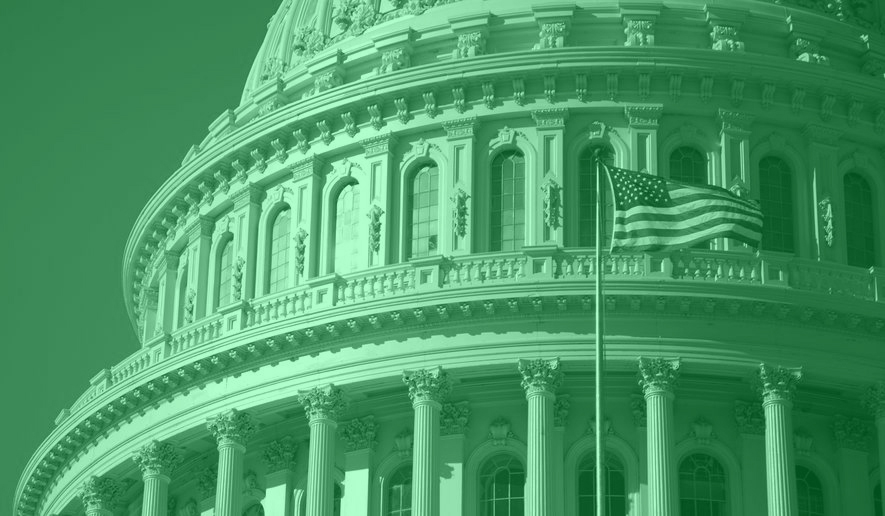 It was a good week for equality and fairness.
Roll call on equality
Legislation billed as the culmination of a generation's civil rights fight hit the House floor Thursday. The Equality Act came up for 90 minutes of debate before passage on a not-quite-party line vote. All Republicans in the Florida delegation voted no, and all Democrats voted yes on the bill, which extends civil rights protections from discrimination based on sexual orientation or gender identity.
For Rep. Debbie Wasserman Schultz, vice-chair of the LGBT Equality Caucus since its formation in 2008, the fight has been long. In a speech on the House floor, she pointed to inequalities still unaddressed by Florida law and called for colleagues to pass the landmark bill.
"In dozens of states, including my own, LGBTQ Americans are still denied housing, they are discriminated against in education, and they are denied services at businesses," the Sunrise Democrat said. She then spoke of the constant threat when rights aren't enshrined in law, as demonstrated by former President Donald Trump stripping student protections and the right to serve in the military away from transgender individuals.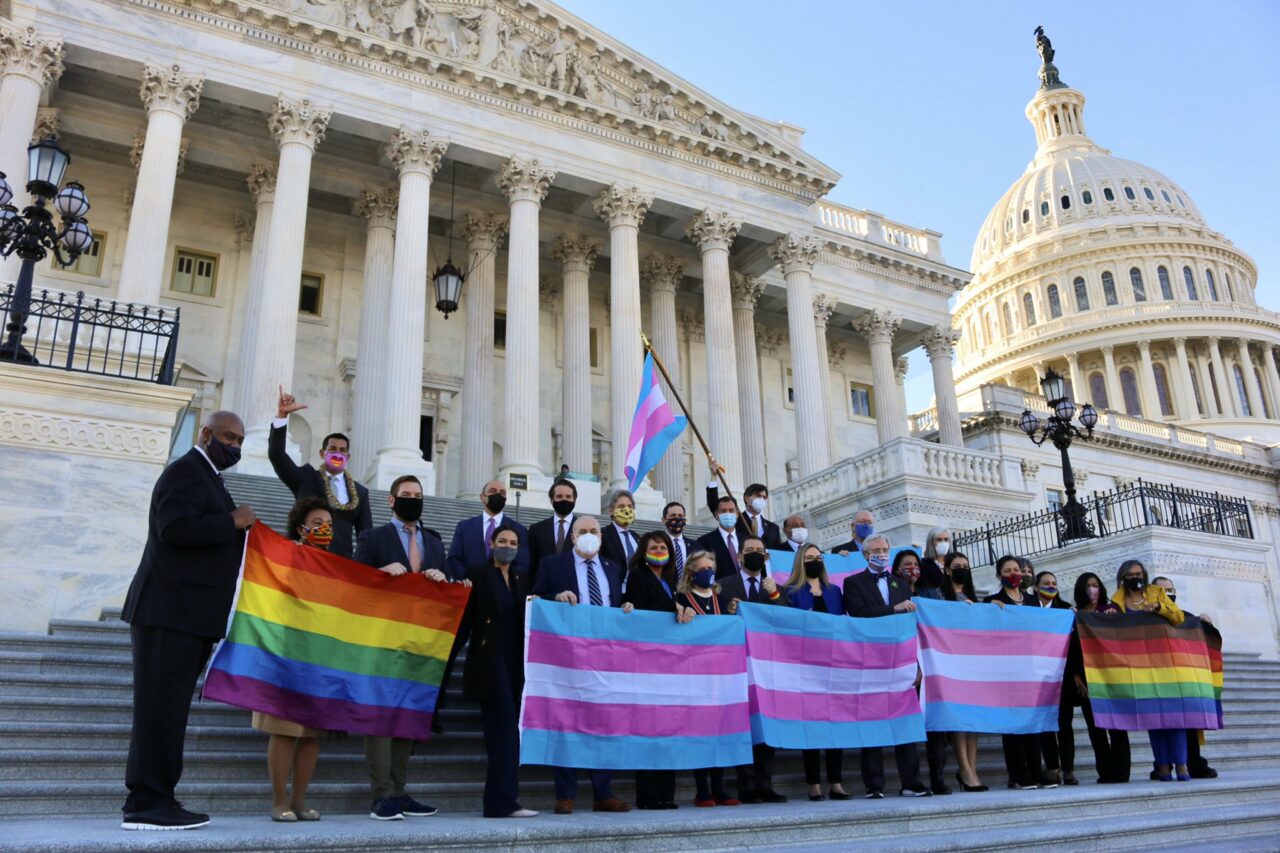 "The Equality Act is vital so Americans everywhere can love who they love and be their authentic selves without fear of persecution, eviction or discrimination," she said.
But the extension of protections drew stiff opposition from social conservatives, who expressed fear of the consequences should schools be forbidden from hiding gay people and transgender athletes can compete in sports. But the legislation ultimately attracted quite a few Republican votes to join with the Democratic majority.
While eight Republicans voted for the legislation two years ago, including Miami Rep. Mario Diaz-Balart, only three GOP members did so this time.
The House was briefly called out of order as Rep. Greg Steube, a Sarasota Republican, quoted from the Book of Deuteronomy to assert the Bible forbids men and women from wearing the clothing of other genders, and thus God detests transgender individuals. "Now, this verse isn't concerned about clothing styles but with people determining their own sexual identity," Steube said.
"The gender confusion that exists in our culture today is a clear rejection of God's good design," he said, quoting the writings of Texas pastor Tony Evans.
Through statements released to the press, other members of the delegation made their thoughts known.
"All Americans deserve nondiscrimination protections in the workplace, in school, in housing and in public. Yet, in Florida, it is not against the law to discriminate against someone for being gay or LGBTQ. That is wrong," said Rep. Kathy Castor, a Tampa Democrat.
But Rep. Daniel Webster, a Clermont Republican, considered "Equality" a misnomer and considered the bill an infringement on rights. "It ties the hands of doctors and pressures them to subject children to radical procedures. Further, it strips doctors who have moral or religious objections to performing abortions of their conscience protections," he said. "It would close the doors of faith-based adoption centers that place children into loving homes. It erodes fundamental constitutional rights of religious liberty and freedom."
When this bill made it out of the House two years ago, it never won a Senate vote. That will change soon with Democrats in control of the upper chamber, as Senate Majority Leader Chuck Schumer on Thursday promised a full vote.
See Marco rollin'
In the brick buildings of Ybor and Miami's back porches, cigars hold historic cultural significance to many Florida communities. Sen. Marco Rubio doesn't want federal regulations snuffing that out. The Miami Republican once again filed the Traditional Cigar Manufacturing and Small Business Jobs Preservation Act, which aims to drop many tobacco product rules when it comes to premium stogies.
"The premium cigar industry is an iconic staple in Florida's economy," Rubio said. "For far too long, small and family-owned businesses have been facing the threat of regulation that could force many to close their shops. I am proud to reintroduce this legislation that would provide Florida premium cigar makers the certainty they need to continue their craft, and I urge my colleagues to swiftly pass this bill."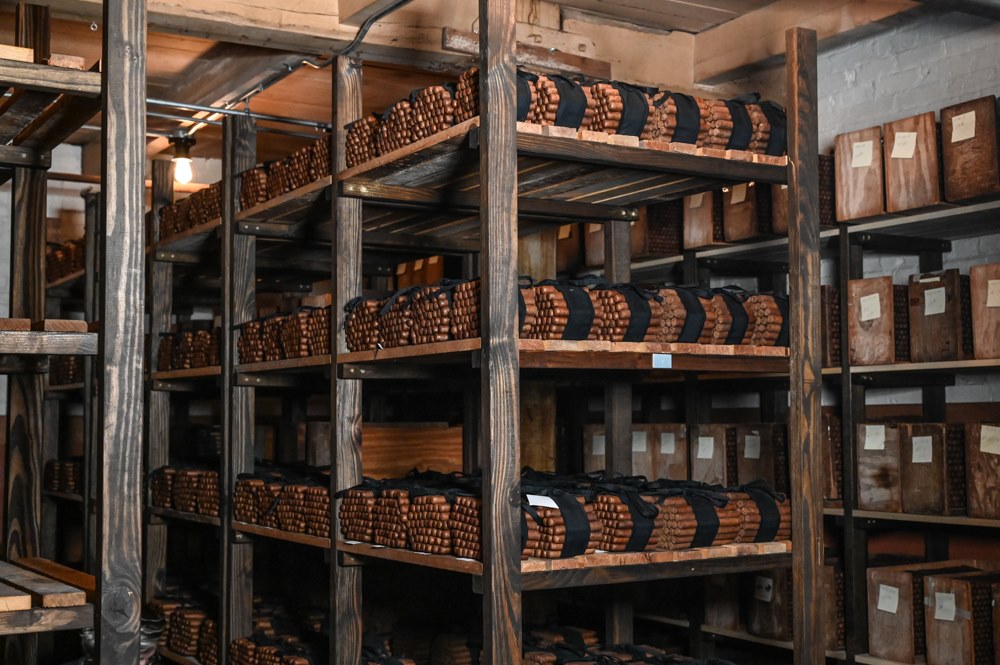 He's fought this battle before, initially introducing the legislation in 2011 alongside Democratic Sen. Bill Nelson. Since Sen. Rick Scott defeated Nelson in 2018, he's continued with this cause and co-sponsored Rubio's legislation this year. However, the bill right now can't claim bipartisanship as only members of the minority public supported this version so far.
But Rubio hopes the Senate will offer to help small businesses puff up the economy. His office sent out a statement from Drew Newman, a fourth-generation cigar maker at J.C. Newman in Tampa, America's oldest family-owned cigar manufacturer.
"From Tampa's Ybor City to Miami's Little Havana, handcrafted cigars have been an important part of Florida's cultural heritage for more than 150 years," Newman said. "Today, Florida's historic premium cigar industry supports thousands of jobs, from farmers to cigar rollers to retailers. We are tremendously grateful to Sen. Rubio for his continued leadership and advocacy in support of small, family businesses in Florida."
Safe travels
Sen. Rick Scott wants it safer to fly the friendly skies and has introduced legislation with Washington Democratic Sen. Maria Cantwell to require temperature checks at Transportation Security Administration checkpoints for all air travelers.
The Naples Republican said the Fly Safe and Healthy Act will safeguard a form of travel critical to a Florida industry.
"Florida is a huge tourism state, and thousands of families rely on the success of the industry," he said. "To get our economy back on track and fully reopened, Americans need to trust that they can travel safely. The Fly Safe and Healthy Act will enable a temperature check pilot program to ensure passengers with a fever don't board a plane and put other passengers and airline employees at risk."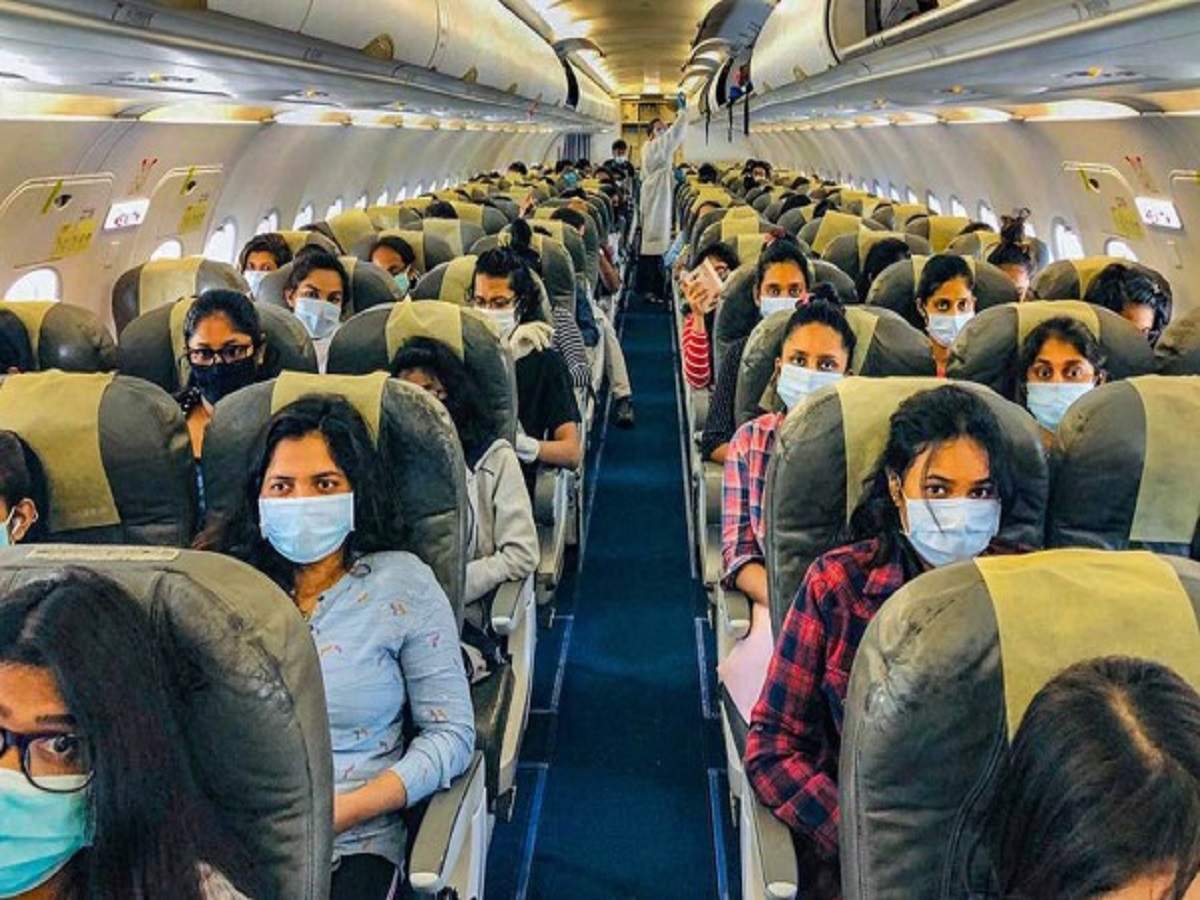 A former health executive, Scott, encouraged masks while traveling even before face coverings became commonplace. His legislation also puts consumer safeguards in place with purchasing while requiring anyone showing COVID-19 symptoms to refrain from travel.
"It also requires airlines to work with a customer to reschedule or cancel their flight if they're experiencing a fever, and establishes consumer protections to guard against unfair pricing tactics," Scott said. "I've been calling for temperature checks for passengers of mass travel since the beginning of the pandemic as a common-sense measure to prevent the spread of COVID-19, and I urge my colleagues to pass this bipartisan bill immediately."
The bill would introduce measures through a 120-day pilot program while requiring TSA within the next three months to establish policies to stand in place for the duration of the pandemic.
"Implementing this technology is low-hanging fruit we should be taking advantage of to provide more health and safety measures for the flying public," Cantwell said. "A number of other countries have already begun taking this common-sense step, and it's time the United States joined them."
Purple Heart families
Republican Michael Waltz of St. Augustine Beach, an Army National Guard colonel and combat veteran, wants to make it a little easier for immigrant families of fallen American servicemen to become citizens.
Waltz joined Democrat Salud Carbajal of California in introducing a bill that would waive hundreds of dollars in fees necessary for immigrants to become naturalized. The gesture would be extended to immediate family members of Purple Heart recipients and Gold Star family members.
Their "Sergeant First Class Javier J. Gutierrez Purple Heart Survivor Naturalization Fee Relief Act of 2021" is named for a 28-year-old U.S. Army soldier from San Antonio who was assigned to the 3rd Battalion, 7th Special Forces Group out of Eglin Air Force Base in Okaloosa County. Gutierrez died Feb. 8, 2020, from wounds sustained during combat operations in Afghanistan. He received the Bronze Star and Purple Heart posthumously. At the time of his passing, his wife Elena was going through the legal naturalization process.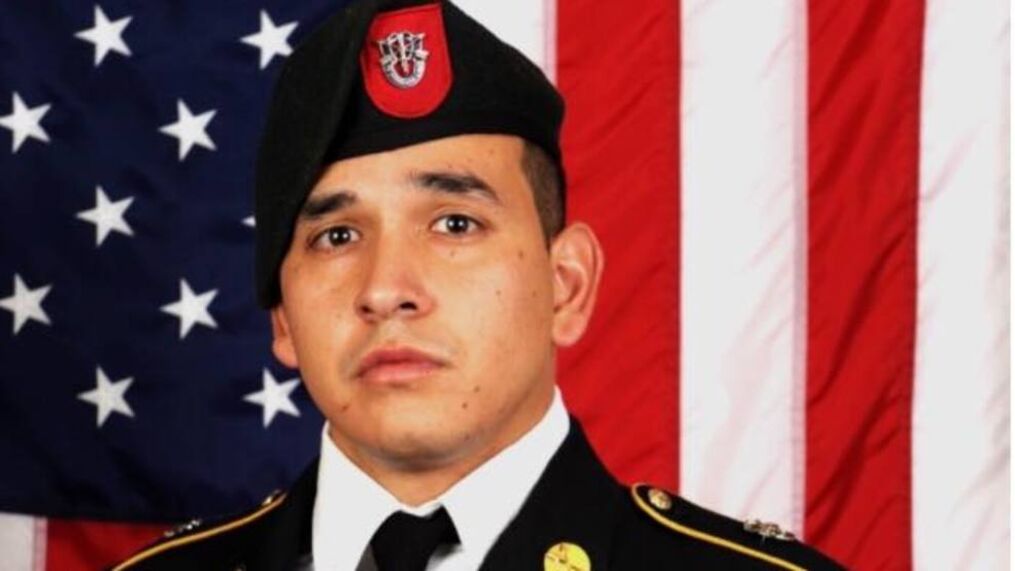 Naturalization fees include $640 for the standard N-400 application, $435 for the I-360 form for widows and $85 for biometrics.
"This bipartisan legislation demonstrates Congress' commitment to support the families tendering care to the needs of our wounded service members and to help those bearing the unbearable sacrifice of devotion to our nation," Waltz said. "The very least we can do to help these Purple Heart and Gold Star families is to help them become Americans."
Anti-terrorism dough
Ever since Central Florida's delegation convinced the Department of Homeland Security that Orlando was a serious terrorism target, the federal agency has been very, very good to the City Beautiful.
Democrats Val Demings, Stephanie Murphy and Darren Soto announced Thursday the department awarded another $3.8 million in local anti-terrorism grants to law enforcement agencies in Central Florida, through the Security's Urban Area Security Initiative.
For a while in the mid-2010s, the federal government tightened standards on which cities qualified as potential terrorism targets in need of federal help. Orlando missed the new population cutoff and got dropped for a few years. Starting with then-Reps. Republican John Mica and Democrat Alan Grayson and continuing in an effort led by Demings, Central Florida's members sought to convince agency officials that Orlando's 75 million or so annual visitors also should be factored toward concluding whether the city is an enticing terrorism target.
Sadly, before the department relented in 2018, Orlando became the site of a horrific terrorism attack, the 2016 mass murder at the Pulse nightclub.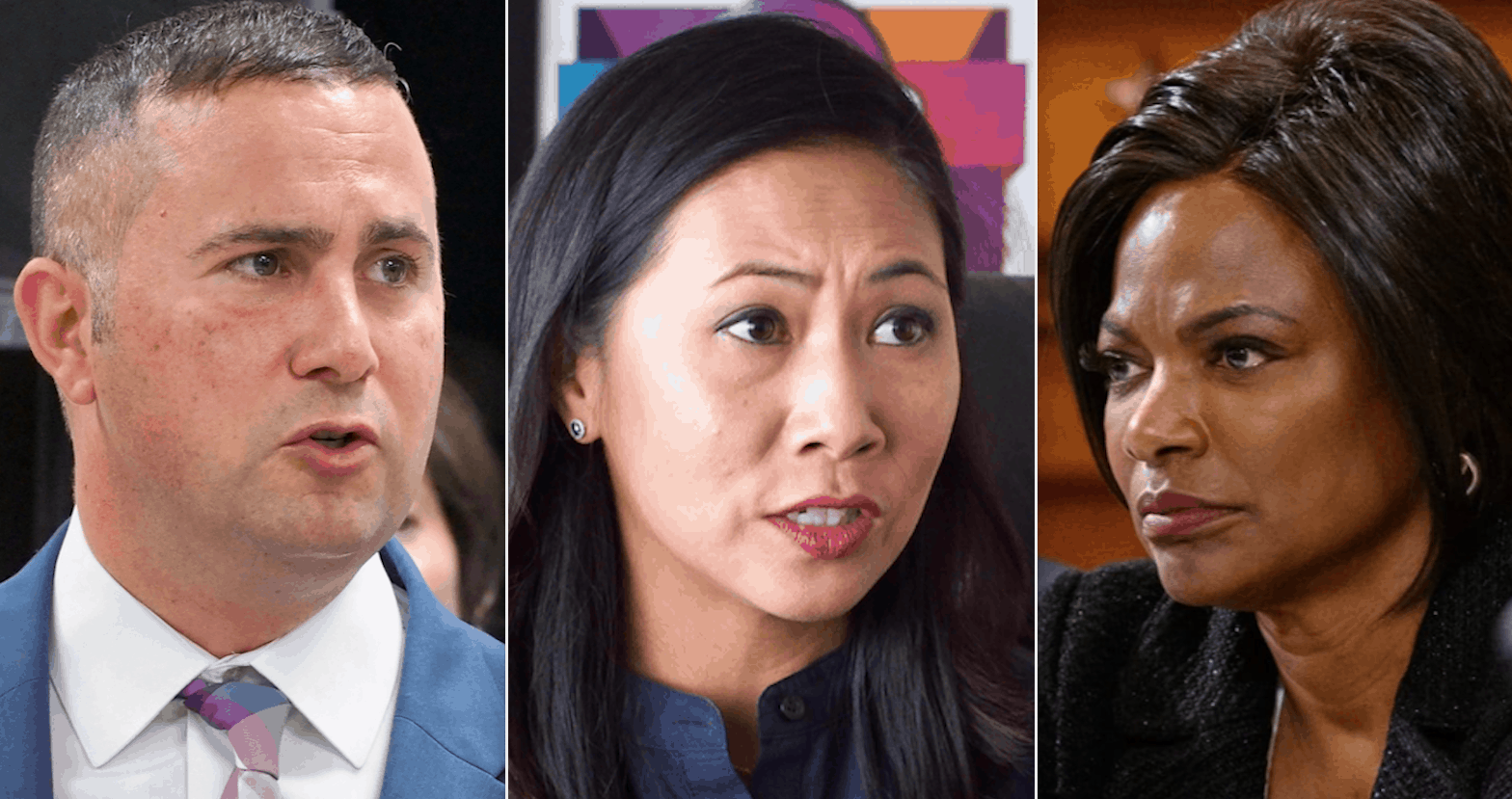 Joining Orlando's plea were similar cities such as San Antonio and Las Vegas, which also benefited since.
Orlando's anti-terrorism grant money has flowed ever since: $1.5 million in 2018, $3.2 million in '19, $3 million in '20 and the $3.8 million announced Thursday for '21.
"For many years, Orlando received no federal government funding to prevent and respond to acts of terrorism. I'm proud of the work my colleagues and I have done to ensure that our city annually receives federal dollars to protect our community," said Winter Park's Murphy, whose district includes a large swath of Orlando.
"The people of Orlando have felt firsthand the impact of extreme tragedies perpetrated by those seeking to create panic and fear, and we are certain this funding will help eliminate such instances wherever possible," said Kissimmee's Soto, whose district includes parts of Orlando.
"I am also glad to see that this year's national priority areas include domestic violent extremism for the first time, which the FBI and other agencies have identified as our top domestic security challenge," said Orlando's Demings. "This program has been one of my top priorities since arriving in Congress and joining the Homeland Security Committee."
Bipartisan Bucs
Nothing cuts through the divisiveness of Washington like crushing the Kansas City Chiefs.
Home team loyalty certainly outweighed partisanship when it came time to mark the Congressional Record who won Super Bowl LV. Democrats Castor and Charlie Crist joined with Republican Gus Bilirakis in firing off a House resolution commemorating the Tampa Bay Buccaneers. The trio of lawmakers each represents a constituency of Tom Brady jersey-wearing pirates more in agreement about where the Lombardi trophy should reside than what should be included in the next coronavirus relief bill.
"In the Tampa Bay Region, we've been incredibly blessed this year to have all three of our major sports teams reach their respective Championships," Bilirakis said, referencing the Tampa Bay Lightning's Stanley Cup win and the Tampa Bay Rays taking the American League pennant. "With the Bucs winning the Super Bowl, Tampa Bay has solidified itself as Title Town USA. Fire the Cannons! Raise the Flags!"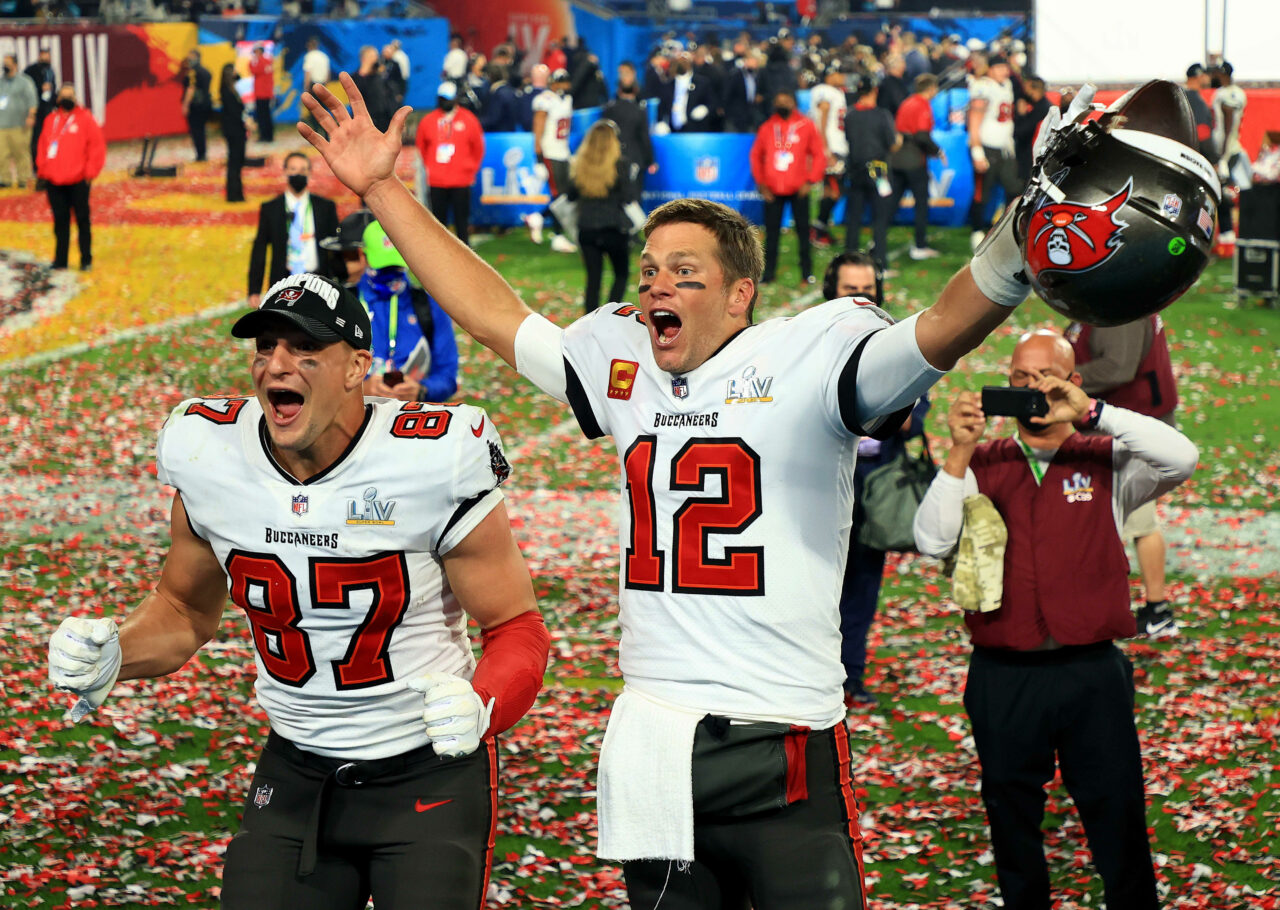 "It's been an incredible year for Tampa Bay sports, and there was no better way to start 2021 than with a Bucs Super Bowl win," Castor said. "We're proud that our sports teams have given us so much to cheer for during a difficult year, and I'm proud to join my Florida colleagues in recognizing the Buccaneers for their incredible win on the House Floor."
"Sports have long been a great unifier, and in these challenging times, CHAMPA BAY has been truly blessed, now sharing in the joy of a Bucs championship," added Crist. "It's an honor to recognize their Super Bowl victory, but also their commitment to our community — both on and off the field — from the players, managers, coaches and ownership. It's all a team effort. Go Bucs!"
Serving disabled vets
Tarpon Springs Republican Bilirakis continued focusing on improving veteran benefits this week by introducing the Major Richard Star Act. Named for recently passed disabled veterans advocate Richard A Star, the legislation would continue full military benefits for veterans with service-related disabilities. Those with less than 20 years of service must currently pay for benefits deducted from their retirement pay.
"The brave men and women who return from serving our country should be able to receive the benefits promised to them. Military retirement pay and service-connected disability compensation are two completely different benefits. One does not diminish the merits of the other," Bilirakis said. "I am committed to rectifying this injustice for all Veterans, and passage of the Major Richard Star Act will get us one step closer to our goal of ensuring that Veterans receive the benefits they have earned and deserve."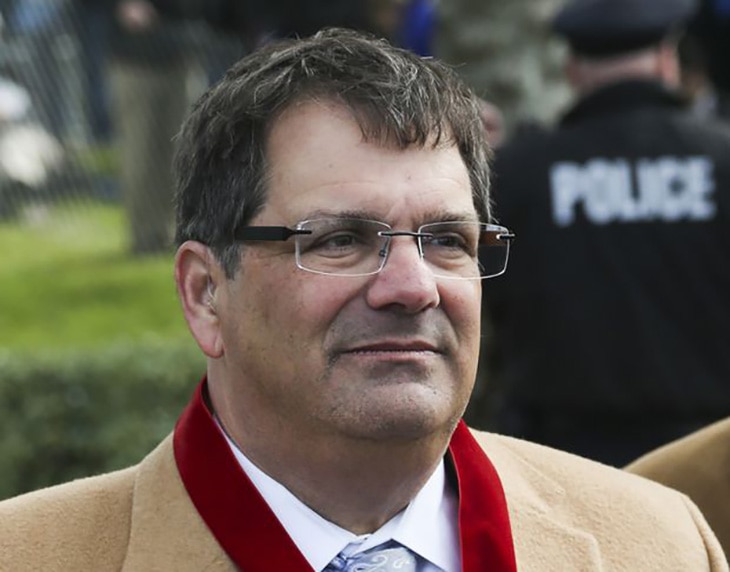 He introduced bipartisan legislation with California Democrat Raul Ruiz. Montana Democratic Sen. Jon Tester and Idaho Republican Sen. Mike Crapo will run companion legislation in the Senate.
"It is with much gratitude that I thank Representatives Bilirakis and Ruiz for introducing the Major Richard Star Act and for their continued commitment to helping our American soldiers, veterans, and their families," said Tonya D. Star, widow to the bill's namesake. "Before Major Richard Star lost his long-fought battle with cancer just a few days ago after 29 years of service, he made me promise him to continue to work with members of Congress to get this bill passed, and help the 42,000 families that would desperately benefit from it. It is my honor to carry on this effort in his memory."
CPAC opportunity
California Republican Devin Nunes will trade one Sunshine State for another as he visits a fundraiser in Sarasota on Saturday. In the state at the same time as the Conservative Political Action Conference in Orlando, he'll swing to the Gulf Coast for a fundraiser supporting Sarasota Republican Steube.
With a panel discussion costing $100 a person, a VIP reception with tickets set at $1,500, and a co-hosting opportunity priced at a cool $2,900, there's certainly a level of exclusivity around the visit. But it gives Steube a chance to raise serious funds when many of the nation's top Republican donors happen to be in Florida.


Checks will go to the Greg Steube Victory Fund, which splits dollars between the Congressman's reelection campaign, his Getting Republicans Elected for Generations (GREG) PAC, and the National Republican Congressional Committee.
Of course, the presence of CPAC in Florida also means there will be moments in the spotlight for other delegation members. Rubio, Scott and Panhandle Republican Matt Gaetz will speak at the conference, while Steube, Gainesville Republican Kat Cammack and Naples Republican Byron Donalds will be part of breakout sessions.
EAGLES Act
Weeks after the third anniversary of the Parkland shooting, Broward Democrat Ted Deutch and Miami-Dade Republican Diaz-Balart reintroduced legislation encouraging the National Threat Assessment Center to focus greater attention on school violence.
"As I have continuously stated, school safety is a top priority of mine, and I will not cease in my efforts to make our schools a safer place," Diaz-Balart said. "The EAGLES Act is an essential step toward better protecting our communities, our schools, and our children from potential acts of targeted violence. By expanding the National Threat Assessment Center and creating a program on targeted school violence prevention, we can provide critical information to our communities on identifying and responding to individuals who may pose a threat to our safety. I am honored to join my good friend and colleague, Rep. Ted Deutch, to reintroduce this critical piece of legislation."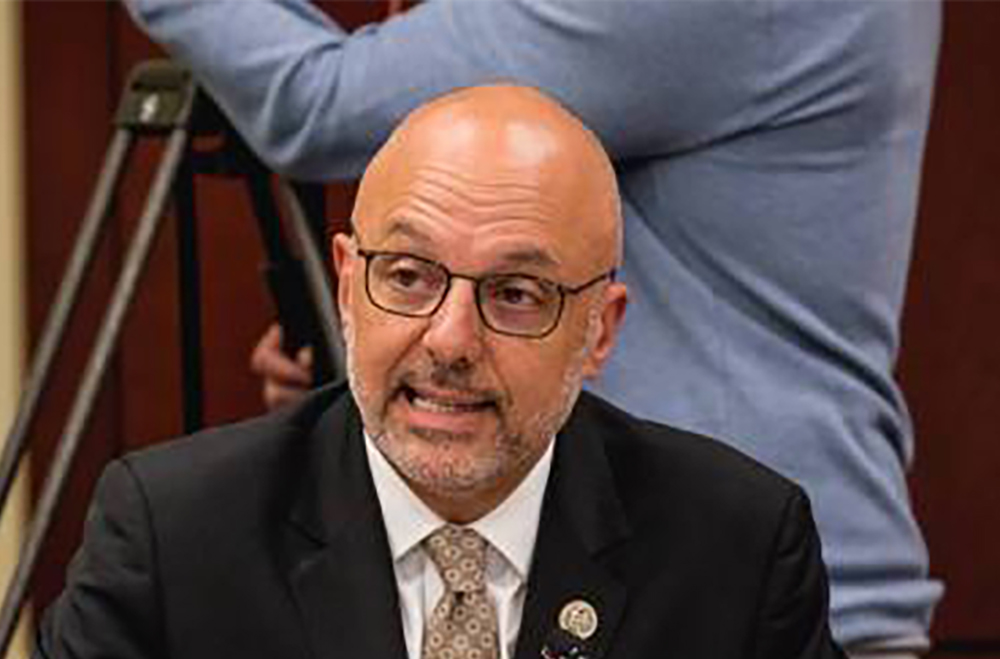 A teenage shooter on Feb. 14, 2018, entered Marjory Stoneman Douglas High School and killed 17 individuals, including 13 students. But that came only after multiple tips had been called in to the FBI, including one by the shooter himself. The Eagles Act, named for the high school mascot, would provide for better research and training in assessing threats of targeted violence.
"The federal government has a role to play in school safety, and we should be leveraging our best resources to keeping our kids safe," Deutch said. "By building on the Secret Service's National Threat Assessment Center model, schools and community leaders can receive training on how to prevent and respond to school violence. This plan is called the Eagles Act so that we are always reminded of the 17 lives lost at Marjory Stoneman Douglas High School and of the importance of preventing any more tragedies like it in the future."
A Senate version is carried by Iowa Republican Sen. Chuck Grassley, with cosponsorship by Florida's Senators, Scott and Rubio.
"The EAGLES Act leverages the National Threat Assessment Center to provide a proactive and multipronged approach to identify and stop threats of school violence," Rubio said.
"This month, we marked the three-year anniversary of the tragic shooting at Marjory Stoneman Douglas High School and honored the 17 innocent lives lost that day. We will never forget them, and I am committed to working every day to make our schools and communities safer, so this never happens again," added Scott. "The EAGLES Act will help improve safety on school campuses, and I am proud to join my colleagues in this important work."
The return of Homestead
The reopening of a Homestead detention facility for immigrant children sparked consternation and concern among Democrats in South Florida. The private facility became infamous during the Trump administration with accusations of improper care, with allegations of putting "kids in cages" becoming a chief criticism of the Republican administration's immigration policies.
Hollywood Democrat Frederica Wilson made clear she won't turn a blind eye to what happens at the facility just because Democrat Joe Biden now occupies the White House.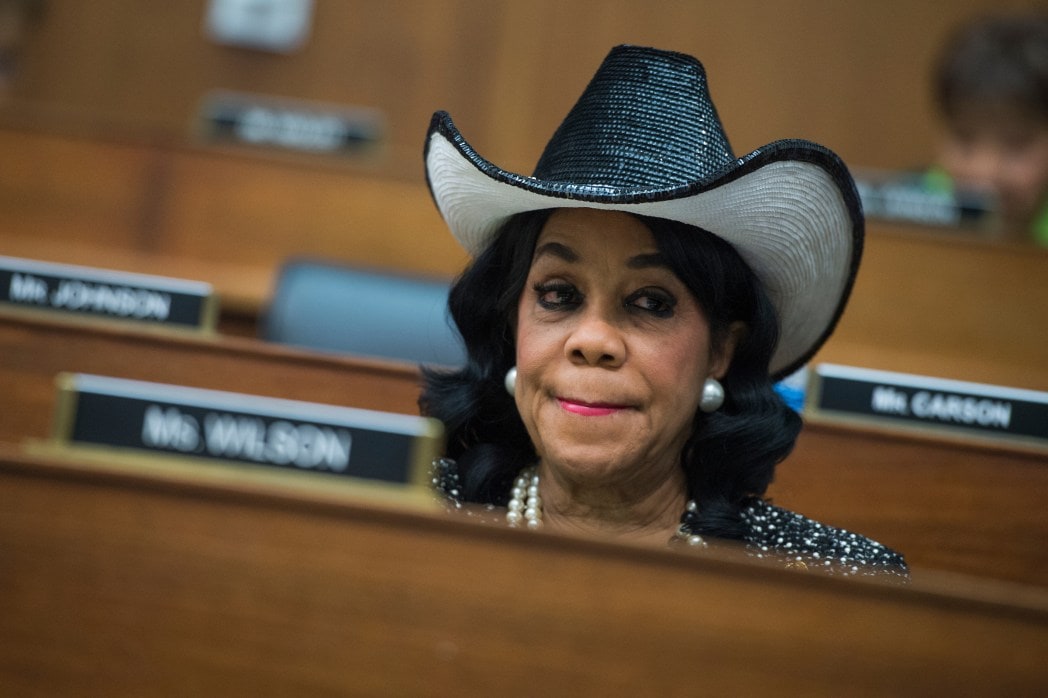 "I am anxious to learn how the new administration's handling of the Homestead detention center will differ from the previous administration's cruel and bumbling approach," she tweeted. "Will we have to go back to Homestead?"
She also told NBC 6 South Florida that if anything, there are fresh concerns about the center reopening. The center shut down in 2019 before the coronavirus surfaced in the United States. "I think it's terrible because I'm not sure that they have the capacity to social distance," she told NBC 6 South Florida.
For the administration's part, White House press secretary Jennifer Psaki on Tuesday said detention centers will reopen out of necessity but in no way reflect a continuation of Trump-era policies about migrant children. She said it's capacity challenges caused by the pandemic that have led the administration to reopen detention centers like Homestead.
"The capacity at existing Office of Refugee Resettlement shelters has been significantly reduced because of course, you can't have a child in every bed," she said. "There needs to be spacing, and we abide by those spacing to protect the kids who are living in those facilities for a short period of time."
But she also insisted the reopening of centers shows a commitment to caring for child refugees and marks a break from the past four years. "We are in a circumstance where we are not going to expel unaccompanied minors at the border. That would be inhumane," Psaki said.
Restoring Puerto Rico
The House this week unanimously passed legislation that should restore faith in Puerto Rico's financial standing by ending conflicts of interest in debt restructuring. The Puerto Rico Recovery Accuracy in Disclosures Act of 2021.
"This bill will assure transparency in contracting any counsel or professional personnel by the Financial Oversight Board to work on a Title III case for the restructuring of Puerto Rico's debt," explained Rep. Jenniffer González, Resident Commissioner of Puerto Rico.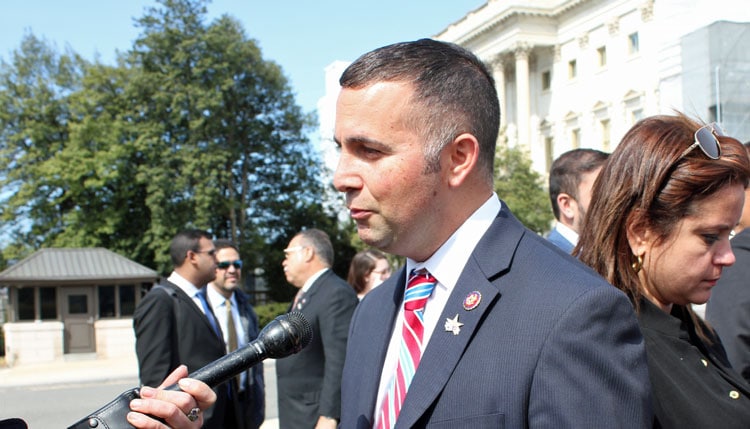 New York Democrat Nydia Velazquez introduced the legislation, with González, a nonvoting Republican serving in the House, signing on as a co-sponsor. Kissimmee Democrat Soto, who represents a heavily Puerto Rican community, also co-sponsored and hosted a panel on the subject at the University of Central Florida last fall, reported on by Nicholson Student Media.
Miami Republican Maria Elvira Salazar praised the passage of the legislation. "Very proud to have supported my friend, Rep. Jenniffer González's, bipartisan PRRADA bill in support of the people of Puerto Rico and their economic future," she tweeted.
On this day
Feb. 26, 1869 — "Congress sent 15th amendment to the states" via the California African American Museum — The 15th Amendment to the U.S. Constitution closed out the trio of "Reconstruction Amendments," explicitly establishing a right to vote for African American men. It followed the 13th Amendment's abolition of slavery and the 14th's establishment of citizenship, due process, and equal protection for the formerly enslaved. The amendment reflected a calculus that should be familiar to contemporary students of electoral politics. One consequence of the defeat of slavery and the Confederacy was the end of the Three-Fifths Compromise of 1787.
Feb. 26, 1919 — "The Grand Canyon becomes a national park" via World Footprints — Following the 1908 legislation President Theodore Roosevelt signed giving the Grand Canyon status as a National Monument, the United States Congress passed an act making Grand Canyon National Monument a National Park. The Grand Canyon National Park hosts over 4 million visitors each year who explore sections of its 1.2 million acres and is recognized as a UNESCO World Heritage site. The size of the National Park is vast and equals the landmass of the state of Delaware.
Happy birthday
Best wishes to Rep. Darren Soto, who turned 43 on Feb. 25.
___
Delegation is published by Peter Schorsch and compiled by Jacob Ogles, with contributions by Scott Powers.