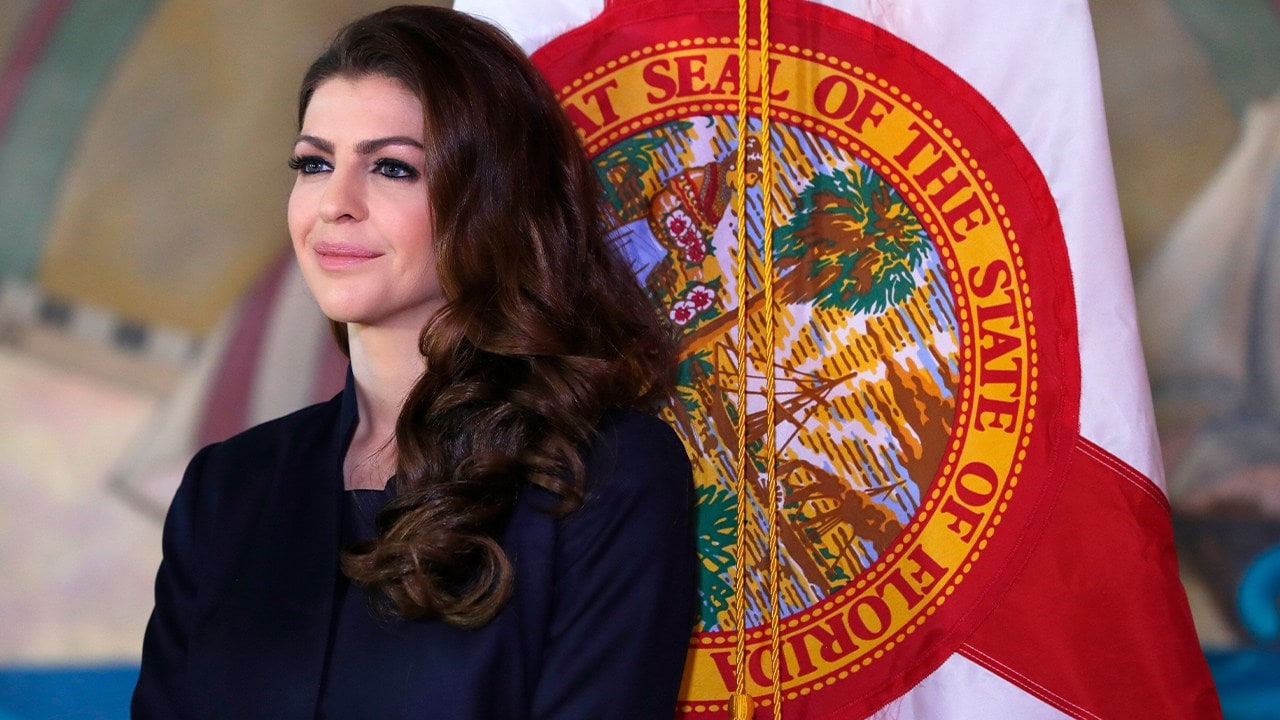 Promoting strong mental health has been a core part of the First Lady's focus.
First Lady Casey DeSantis announced curriculum in schools, in partnership with sports teams and athletes, to teach students how to persevere through tough times.
The program is DeSantis' latest initiative to promote mental health awareness in Florida, a topic that has come to the forefront during the COVID-19 pandemic. More than a dozen professional sports teams and organizations in Florida are part of the effort to bring a message of resiliency and hope to children.
Stigma surrounding mental health is one of the greatest barriers, the First Lady said. She shared stories from students who feared they would be considered "damaged goods" if they opened up about their hardships.
"I had children tell me that if they admitted that they had a mental health issue that that would be an acknowledgement that that there was something inherently and innately wrong with them," DeSantis said.
Character education is the one teaching field the state requires, but hasn't created a standardized curriculum for, said Education Commissioner Richard Corcoran.
The "resiliency curriculum" will help teach Florida's youth the fundamentals of weathering adversity through volunteerism, mentorship, physical activity, critical thinking and more.
The Orlando Magic helped host the event at the Amway Center Friday. Additionally, the Florida Panthers, Inter Miami CF, the LPGA Tour, the Miami Dolphins, the Miami Heat, the Miami Marlins, NASCAR, the Orlando City Soccer Club, the Orlando Pride, the Tampa Bay Buccaneers, the Tampa Bay Lightning and the Tampa Bay Rays are standing with the state in support of the program.
"We believe that this is an extremely powerful message that these organizations are uniting in an unprecedented fashion for this singular mission of supporting Florida's children by empowering them to be resilient, to persevere and to have hope," the First Lady said.
Also on hand was the storied former football coach Lou Holtz. Life is about learning to coach with hardships, he told the crowd before listing some of his own, including losing his wife, Beth, last year after her decades-long battle with throat cancer.
"One of the problems with our society is everybody's got a trophy," Holtz said. "They don't know how to handle adversity, the difficulty you're going to have your entire life."
Volunteer Florida CEO Corey Simon, a former defensive tackle in the National Football League, said connecting students with role models like professional athletes can help better the state's youth by sharing their personal experiences.
"We have to find ways to continue to push forward and to say, you know what, they're not gladiators. They're men, they're human, they hurt, they have issues," Simon said. "And it's hard for us at times to really open up our mouths and say, you know what, things are just not going well, I'm suffering."
While promoting good mental health has long been a target for DeSantis, the focus on "resiliency" Friday was a rebranding of her core message.
"Given the lessons I've learned traveling the state, we are changing the message on mental health and reframing it to resiliency and hope," the First Lady said in a statement after the event. "We want to empower our youth with the tools and the skillsets to be resilient by learning how to persevere through life's challenges. We know no one is immune from adversity and hardship. It's not whether you'll have challenges in life but it's about how you respond and persevere."
Gov. Ron DeSantis attended the event but left much of the talking to his wife.
"Our goal is to rethink and reframe the way we talk about mental wellbeing in schools by promoting topics such as critical thinking, problem solving, responsibility, volunteerism, mentorship, and physical activity," he said in a statement. "By partnering with Florida sports teams and athletes, students will become more engaged and excited to learn about resiliency. Resilient athletes and Floridians overcome setbacks and serve as role models highlighting why these critical skills are important."