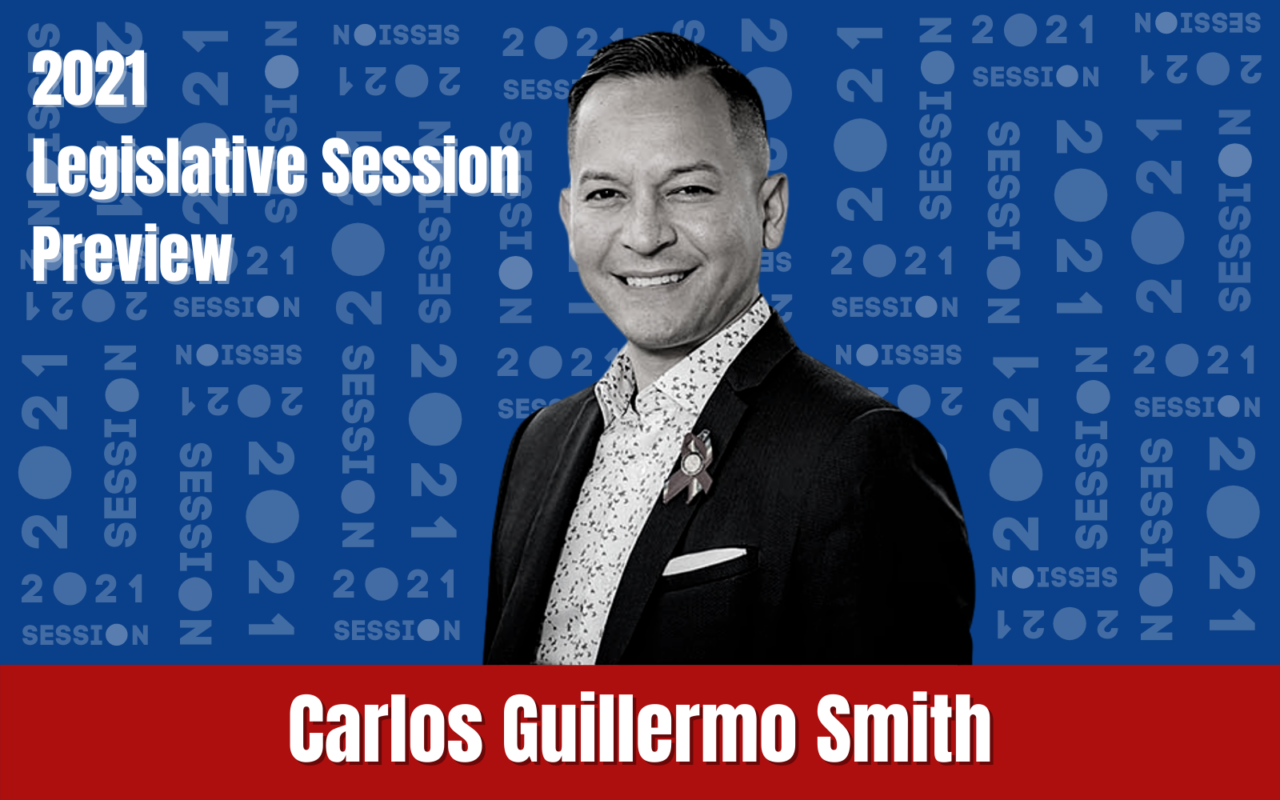 The choice is not budget cuts or new taxes, Smith argues.
Being a progressive Democrat in the Florida Legislature doesn't get easier when the economy dips, budget shortfalls emerge, and the issues become trying to stop or lessen cuts to social programs.
But it gets more important, suggested Democratic Rep. Carlos Guillermo Smith of Orlando, co-founder and chair of the Legislative Progressive Caucus.
"This Legislative Session what we're really looking at is what we would call the "people's budget," a budget based on the priorities of the working class in the state of Florida," Smith said. "We don't believe that even during these tough economic times related to COVID, where we have an over $2 billion budget deficit that we need to be making cuts to our public schools, our health care, or Bright Futures scholarships."
As an alternative, Smith sees the revenue opportunities, short of actual tax increases. The Florida Policy Institute proposed over $4.5 billion in revenue solutions that include creating a combined reporting requirement to keep corporations from hiding their assets through subsidiaries, something that is proposed in House Bill 999 by Republican Rep. Fred Hawkins of St. Cloud.
"That bill is the real deal," Smith said.
It is time again, he suggested, to talk about expanding Medicaid, which brings in billions annually in federal revenue, while expanding health care coverage to hundreds of thousands of uninsured Floridians.
Then there is the online sales tax collection legislation and the Seminole gambling revenue compact. And there would be revenue from cannabis sales, if Florida legalizes it.
"It's a false choice to say that we must cut public schools and health care or we're raising taxes. That's just not the case," Smith said.
More immediately, there is another big source of revenue expected, one that Smith said the Legislature must wrest from Gov. Ron DeSantis: state funding allocations in President Joe Biden's $1.9 trillion "American Rescue Plan" COVID relief package in Congress.
"Last Session we adjourned mid-March before the pandemic began to unfold. Weeks after we adjourned the CARES Act passed on the federal level. In the state government allocation from the CARES Act, we got $5.8 billion. Now Republicans surrendered their constitutional budget oversight authority. So we had zero input on how nearly $6 billion was spent by the DeSantis administration."
He contended there was very little provided as direct relief to Floridians and nothing provided to small businesses. The Legislature cannot let that happen again, Smith urged. He's pushing for direct relief for small businesses to pay rent, plus direct relief to Floridians, including utility bill relief for those facing cutoffs.
"What's different this Session is it seems likely that President Biden's American Rescue package is going to pass while we're in Legislative Session. This will offer billions in additional relief to the state of Florida. We need to have direct relief programs. We need to have state direct relief programs ready to be funded," he added.
Among other key progressives' priorities Smith outlined:
Addressing police reform through a trio of bills, Democratic Rep. Christopher Benjamin's House Bill 521 limiting no-knock warrants; Democratic Rep. Michelle Rayner's House Bill 261 reforming qualified immunity protection for police; and Democratic Rep. Geraldine Thompson's House Bill 277, creating a statewide registry of police misconduct.
Reforming, expanding, extending, and increasing the state unemployment compensation program, proposed in Rep. Anna V. Eskamani's House Bill 207.
Expanding Florida's hate crime laws to include hate crimes committed due to gender, sexual orientation, or disability, found in Democratic Rep. Joe Geller's House Bill 43.
Fighting for full implementation of the new constitutional amendment that raises the state's five-year phased increase of the minimum wage to $15 an hour. Smith predicted Republicans will look for ways to reduce the pool of eligible employees.
Last updated on March 1, 2021