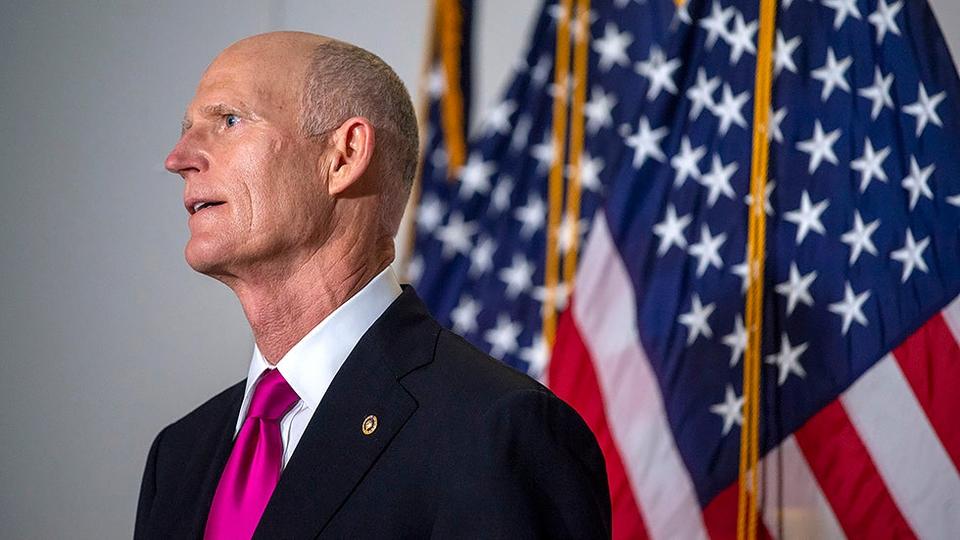 Are Republicans unified? Rick Scott says yes, even if TV says no.
U.S. Sen. Rick Scott appeared on Fox News Sunday this week, and he continued to make the case that "the Republican Civil War is canceled."
As has been the case during most of his appearances in recent days pushing the party unity line, he encountered skepticism yet again from an interviewer.
Host Chris Wallace asked the first-term Republican and head of the Senate campaign arm in the 2022 cycle about the absence of key Republicans from this weekend's Conservative Political Action Conference in Orlando, including former Vice President Mike Pence and Senate Minority Leader Mitch McConnell.
Scott acknowledged that "if you look at what's on TV, you'd say 'yeah, right, there's division'." However, Scott contends that voters are "focused on what the Biden administration is doing."
Scott said job growth, supporting law enforcement, and school choice would be among the issues Republicans would run on in 2022.
"Each of my elections was an issue election, and that's how you win. That's what we're going to do. It's not going to be about what TV is saying about some infighting," he said.
Scott asserted, regarding former President Donald Trump, that the GOP "is the voters' party. It's always been the voters' party."
Scott added that he "talked to Trump about a week ago and I told him that this is my job. My job is to help Republican Senators win. He made a commitment to me to help do that. I believe he's going to be helpful. But I believe other Republicans are going to be helpful also."
Trump has vowed to support a primary challenger to South Dakota Sen. John Thune, an example of a potential scenario in which Scott and Trump are opposed. The Florida Senator says he is "supporting every incumbent" in Senate races.
The Senator contended that candidates ultimately have to run and win their own races, as he did his three elections.
"It is your election. When you're running, you've got to do all the things. You've got to talk about all the issues important to your state. You've got to do your grassroots. You've got to do all the things to make sure you win. You've got to get prepared for your debates," Scott said.
Scott, who has attempted to present the appearance of a united front despite post-election fireworks within the Republican Party, will no doubt continue making a case that party unity exists that few are willing to second in the current toxic environment.