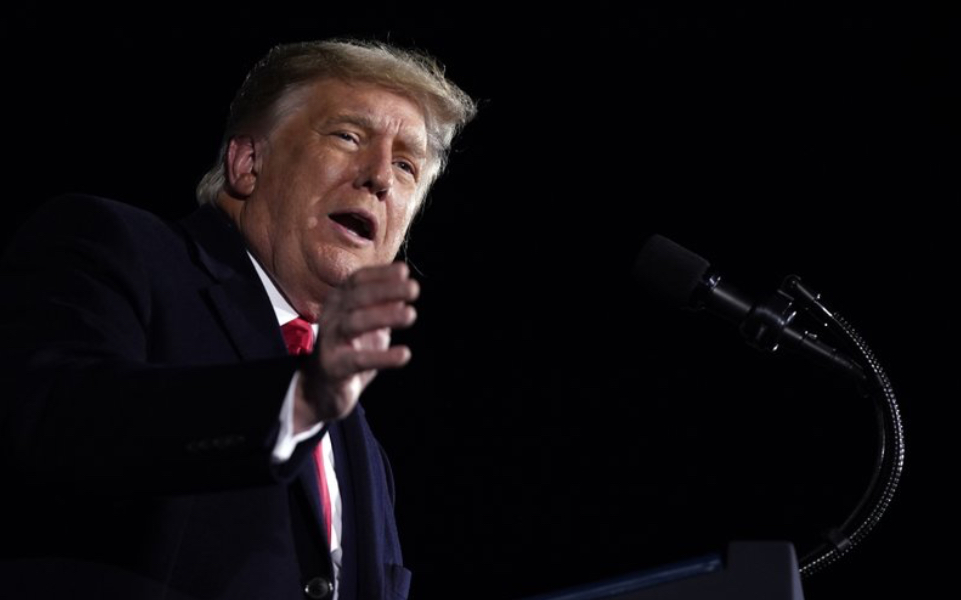 Can 45 become 47?
The 45th President of the United States made it clear at the Conservative Political Action Conference Sunday in Orlando that he intends to play an active role in the Republican Party for 2022, 2024, and beyond, teasing a "triumphant return" to the White House.
Former President Donald Trump, near the end of 90 minutes of remarks, said: "We will take back the House, we will win the Senate, and a Republican President will make a triumphant return to the White House."
"I wonder who that will be," Trump quipped. "Who, who, who will that be?"
"Actually, as you know, they just lost the White House … Who knows? I may even decide to beat them for a third time," Trump said to cheers, again advancing the baseless contention that he won reelection last year.
Trump said he'd "be working to elect strong, tough, and smart Republican leaders … who are loyal to the voters" going forward, contrasting them to a roll call of Republicans who either voted for impeachment or failed to demonstrate sufficient loyalty otherwise.
The former president enlivened what had been a largely tepid crowd at the Conservative Political Action Conference.
He resoundingly won the CPAC Straw Poll, beating Gov. Ron DeSantis and others as a 2024 candidate. And his remarks spoke to the seemingly nonnegotiable reality that the poll validated, that he is still the front-runner, the choice of 55% of those surveyed.
Trump described a "journey" for the movement, saying, "we began it four years ago, and it is far from being over."
"Let there be no doubt: we will be victorious and America will be stronger and greater than ever before," Trump said. "In the end, we will win."
The former President described the "future" for the movement and the party.
"I am going to continue to fight right by your side," Trump said, again stopping short of saying whether he would be a 2024 candidate.
But he did say he does not want a "Patriot Party" or some offshoot.
"We're not going to start new parties. We have the Republican Party. It's going to unite and be stronger than ever before," Trump asserted, saying that claims of a third party were just "fake news."
Trump continued to return to claims the election was "rigged" throughout the event, saying elections processes were "worse than a Third World country" because it was too easy to vote by mail.
"They didn't have the courage to act," Trump said of the Supreme Court, drawing cheers whenever he went down this road.
Trump also lauded DeSantis and other conservative governments for looking to "punish" big tech companies for "trying to silence our voices."
"If they do what they're doing, Florida and that legislation will pass, and Texas and others will have tremendous power to do what's right and what's fair," Trump said.
Trump's appearance in Florida garnered criticism from leading Democrats, including at least one expected 2022 candidate for Governor.
"Our country has unsubscribed, banned, and moved on from the insurrectionist, twice-impeached former president. He doesn't deserve attention from anyone other than law enforcement. President Biden is putting Americans first," said Agriculture Commissioner Nikki Fried.