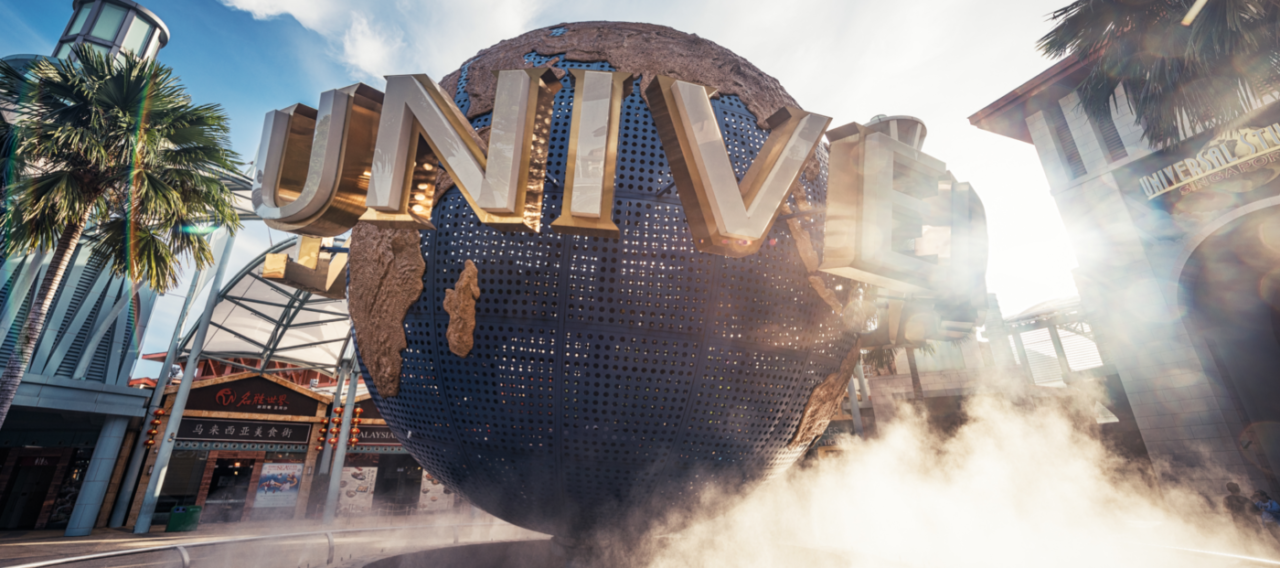 Integral team's experience, expertise stands out as best choice for Universal's Housing for Tomorrow Regional Transformation Project.
Heads up, Florida tourism, real estate, and housing leaders. It appears that one of the major players in this competitive field — minority-owned and -led Integral — is looking to come to the Orlando area and positively transform a key part of the community.
This is a company with a well-deserved positive international reputation. They're known for doing the near-impossible, with a proven track record of significantly revitalizing distressed areas, and they're positioned to do the same in Central Florida.
In the end, everyone could be a big winner.
Atlanta-based Integral is bringing the full weight of its accomplished reputation to Central Florida's white-hot real estate and affordable housing marketplace, as leaders from Orange County and Universal Parks and Resorts Studios Orlando reflect on presentations for the region's historic 1,000-unit Housing for Tomorrow project.
While other qualified teams are vying for this breakthrough work, everything about Integral's experience and expertise seems to qualify them as the best and brightest choice in this competition. That's what a comparative look reveals to us.
Florida's exploding population growth and Central Florida's service-driven economy have created a historic level of need for economically diverse, quality affordable urban family housing — precisely the sweet spot for Integral, which already has more than $4 billion in projects completed or under development. The idea of establishing a favorable mix of housing options in the community is close to the heart of Orange County Mayor Jerry Demings, as is the Housing for Tomorrow project.
Already a player in the Fort Myers, Miami, and Southwest Florida markets, Integral — which describes itself as "a premier provider of sustainable real estate and community solutions in mature and emerging markets" — will showcase its game-changing approach to projects this massive and meaningful.
It also cited its role as the nation's original Hope VI housing leader and its calling card of sustainable, resident-focused design.
Demings and other Central Florida leaders envision a project that incorporates workforce development and community building elements into a mixed-income, aesthetically pleasing affordable housing model. It is all about creating the highest and best level community of the future — but doing it today.
Integral was one of the first in the nation to do just that with its early showcase project, Atlanta's Centennial Place, in the 1990s. Today prides itself on how housing can enrich the lives of residents revitalize overall communities. That approach is likely to resonate in the quality-driven booming Orlando market, particularly with elected and community leaders focused on the historically underserved affordable housing market.
Integral is led by innovators Egbert Perry (a standout former Fannie Mae Board chair) and Vicki Lundy Wilbon. They have carved out a reputation for excellence as a leading urban real estate developer since the early 1990s.
Integral is partnering with Miami-based Bravis Group and Tampa-based Wire Development.
The other finalists are:
— Pacific Communities (Miami);
— A team of Columbia Residential (Atlanta) and Crosland Southeast (Charlotte);
— McCormack Baron Salazar (St. Louis); and
— Wendover Housing Partners (Altamonte Springs).
Universal's Housing for Tomorrow is a landmark project sure to catapult onto the national housing and tourism spotlight, from the first turn of the shovel to ribbon cutting and then to new residents embracing their share of the American Dream.
Nothing has been decided yet, but history suggests that Integral could be the exactly right integral partner in that process, from beginning to end.