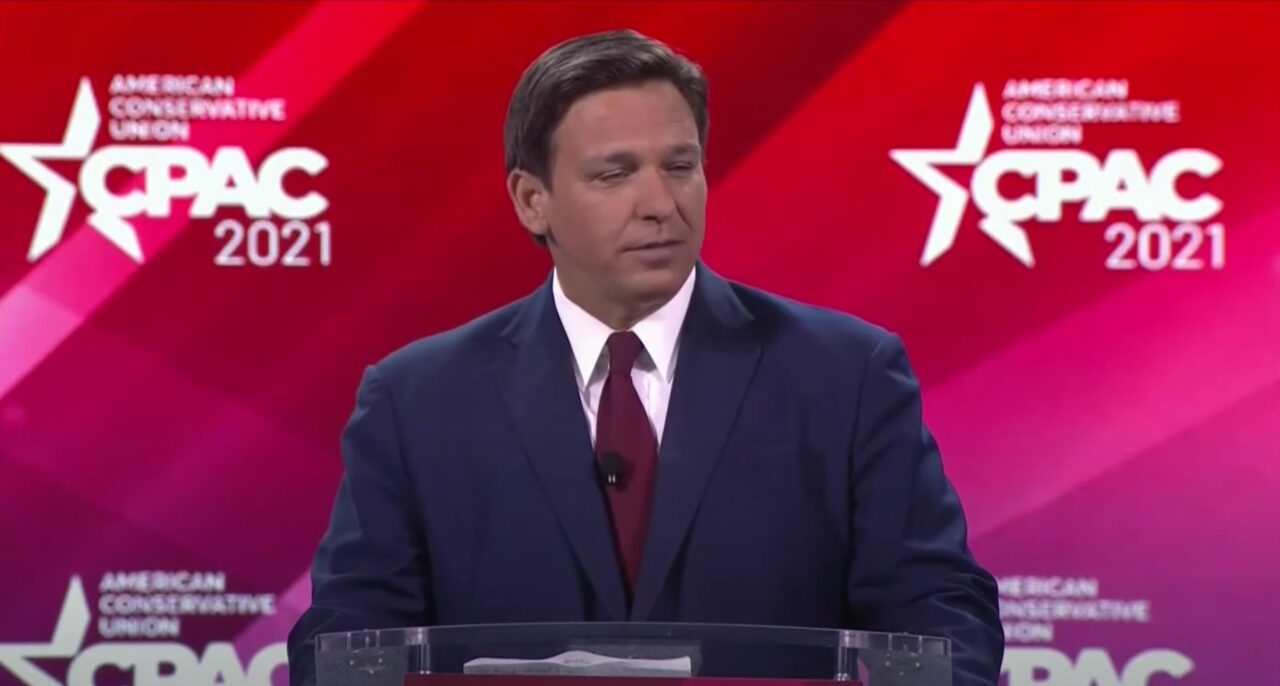 Conservatives continue to warm to Florida's Governor.
Good news abounds for Gov. Ron DeSantis in a straw poll of conservative activists Sunday.
While former President Donald Trump won the straw poll at the Conservative Political Action Conference, Florida's Governor was the clear 2024 second choice … and first choice if Trump stands down.
DeSantis, who gave a fiery if short speech to kick off the Orlando event on Friday, was clearly a leading choice of movement activists polled this weekend, especially if Trump does not run in 2024 for whatever reason.
Trump was the choice of 55% and DeSantis 21% if both men were running. But without Trump in the field, DeSantis is the choice of 43%, with South Dakota Gov. Kristi Noem far behind at 11%.
U.S. Sens. Marco Rubio and Rick Scott, meanwhile, ran even further behind. In a field with Trump and DeSantis both, Rubio was the choice of 1% polled and Scott 0.2%.
Scott's support doubled, to 0.4%, with Trump out of the running. Rubio stayed at 1%, suggesting that 2024 may be a closed-door for them, at least as far as movement activists are concerned this far out.
For those looking for an implacable conservative candidate, the Governor did nothing Friday to dispel that impression, with strong rhetoric that tied Florida issues and a national vision.
"Florida's leading on the issues that matter to conservatives. We don't spout hollow rhetoric. We take decisive action. And what's true in Florida is what's true for conservatives across this nation," DeSantis said, offering comments that sounded like the premise for a presidential run.
"We cannot; we will not go back to the days of the failed Republican establishment of yesteryear," DeSantis added.
Like so many conservative politicians before him, the Governor noted that for those on the right, "standing for the right things comes at a cost."
Saying "conservatism devoid of backbone is doomed to fail," DeSantis spoke to the realities of "cancel culture" and the contemporary right.
"At this moment in our history, standing for the right things comes at a cost. You will be attacked. You will be smeared. You may even be canceled by the major organs of the political left."
"Now, anyone can spout conservative rhetoric. We can sit around and have academic debates about conservative policy. I'm not saying you don't do any of that. But the question is, when the Klieg lights get hot, when the left comes after you, will you stay strong, or will you fold," DeSantis asked.