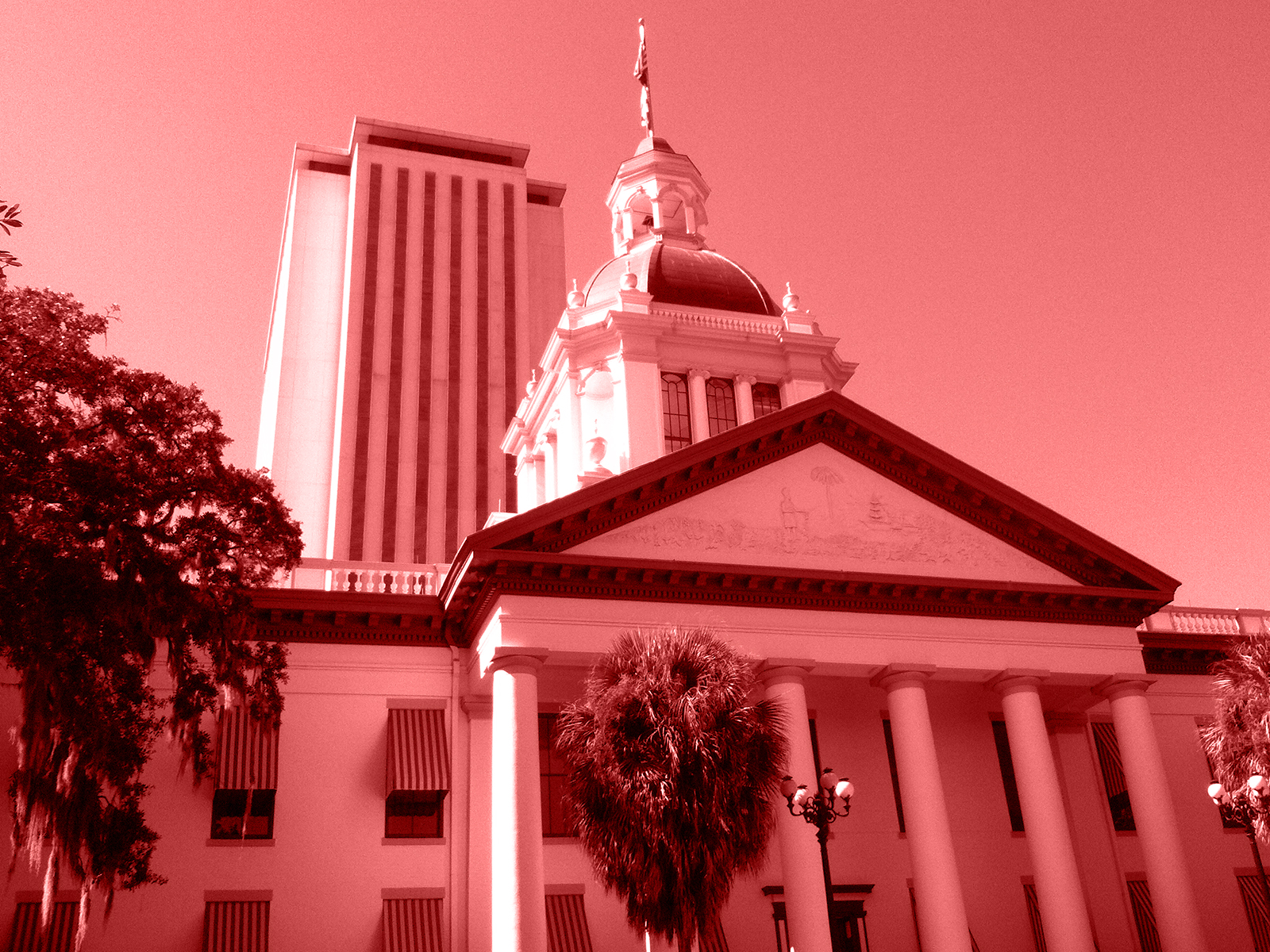 What's inside? All things Session.
Sixty Days — A prime-time look at the 2021 Legislative Session:
The Last 24
The Legislative Session opened with a fiery State of the State address from Gov. Ron DeSantis, who touted Florida's recovery and blasted so-called "lockdown states." DeSantis then made the case for his 2021 legislative priorities, including controversial bills to crack down on protesters, punish Big Tech companies that de-platform conservatives and make changes to election laws. Though the proposals are divisive, DeSantis' closer struck a hopeful tone: "Our nation and our state have endured a tumultuous year. Floridians have responded in ways that would make our founders proud. Because of those efforts, the sun is rising here in Florida – and the Sunshine State will soon reach new horizons," he said. Here's your nightly rundown.
Cap or no cap? Senate President Wilton Simpson told reporters Tuesday that he hasn't made up his mind on whether he supports a THC cap. The Senate has balked at the proposal in recent years, but the idea may be gaining traction in the upper chamber.
T.I.T. for tat. A proposed committee bill that would impose hefty fines on social media platforms that "de-platform" political candidates or censor users passed the House Commerce Committee on a party-line vote.
Pay bump. Simpson suggested Tuesday said lawmakers "need to take a serious look" at raising Florida's weekly unemployment payments. The current $275 weekly max is among the lowest in the nation.
Shields up. A bill (SB 72) that would protect businesses from COVID-19-related lawsuits cleared the Senate Commerce and Tourism Committee despite a spate of amendments from Democrats.
Book it! The House PreK-12 Appropriations Subcommittee unanimously approved a bill (HB 3) that would set up a program to deliver free books to elementary schoolers struggling with reading.
Room for improvement. The House Finance and Facilities Subcommittee voted 17-1 Monday to advance Rep. Cyndi Stevenson's proposal (HB 701) to increase behavioral health care access.
'Kaia Rolle Act.' Sen. Randolph Bracy's bill (SB 626) to prevent arrests of children younger than 7 years old sailed through the Senate Committee on Children, Families and Elder Affairs with a unanimous vote.
Northern storage. The Senate Environment and Natural Resources Committee unanimously approved a bill by Sen. Jason Brodeur (SB 94) that would expedite the construction of water storage north of Lake O.
Power to the parents. Controversial bills (SB 582/HB 241) to institute a "Parent's Bill of Rights" cleared committees in the House and Senate.
Gimme shelter. Rep. Bob Rommel's bill (HB 327) exempt names and identifying information on Floridians who check into emergency shelters won unanimous approval in the House Government Operations Subcommittee.
Lower-stakes testing. The Senate Education Committee advanced Sen. Perry Thurston's bill (SB 886) to protect schools from consequences if their grades slip from low standardized test scores in the 2020-21 school year.
Protesters turn out. Activists from around the state descended on The Capitol to protest the "anti-riot" bills (HB 1/SB 484), calling them unconstitutional and racist.
Coronavirus Numbers
Positive cases:
— 1,882,865 FL residents (+7,047 since Monday)
— 35,235 Non-FL residents (+122 since Monday)
Origin:
— 14,925 Travel related
— 726,866 Contact with a confirmed case
— 20,352 Both
— 1,120,722 Under investigation
Hospitalizations:
— 79,731 in FL
Deaths:
— 31,696 in FL
Vaccinations:
— 4,808,125 Doses administered
— 3,084,403 Total people vaccinated
— 1,360,681 First dose
— 1,723,722 Series completed (+32,509 since Monday)
Quote of the Day
"I get to sit at the center of this vast, unmappable Venn diagram and glimpse, briefly, into each of your individual Sessions." — House Speaker Chris Sprowls, in his opening day speech.

The 2021 Session has begun, and it's Florida trivia time!
Your Metz Husband Daughton-sponsored question of the day is: Florida is the only state with two separate rivers that share the same name; what is that name?
As always, click here to tweet your answer to @MHDFirm. The first person with the correct answer will get a shoutout in the next 60 Days!
Bill Day's Latest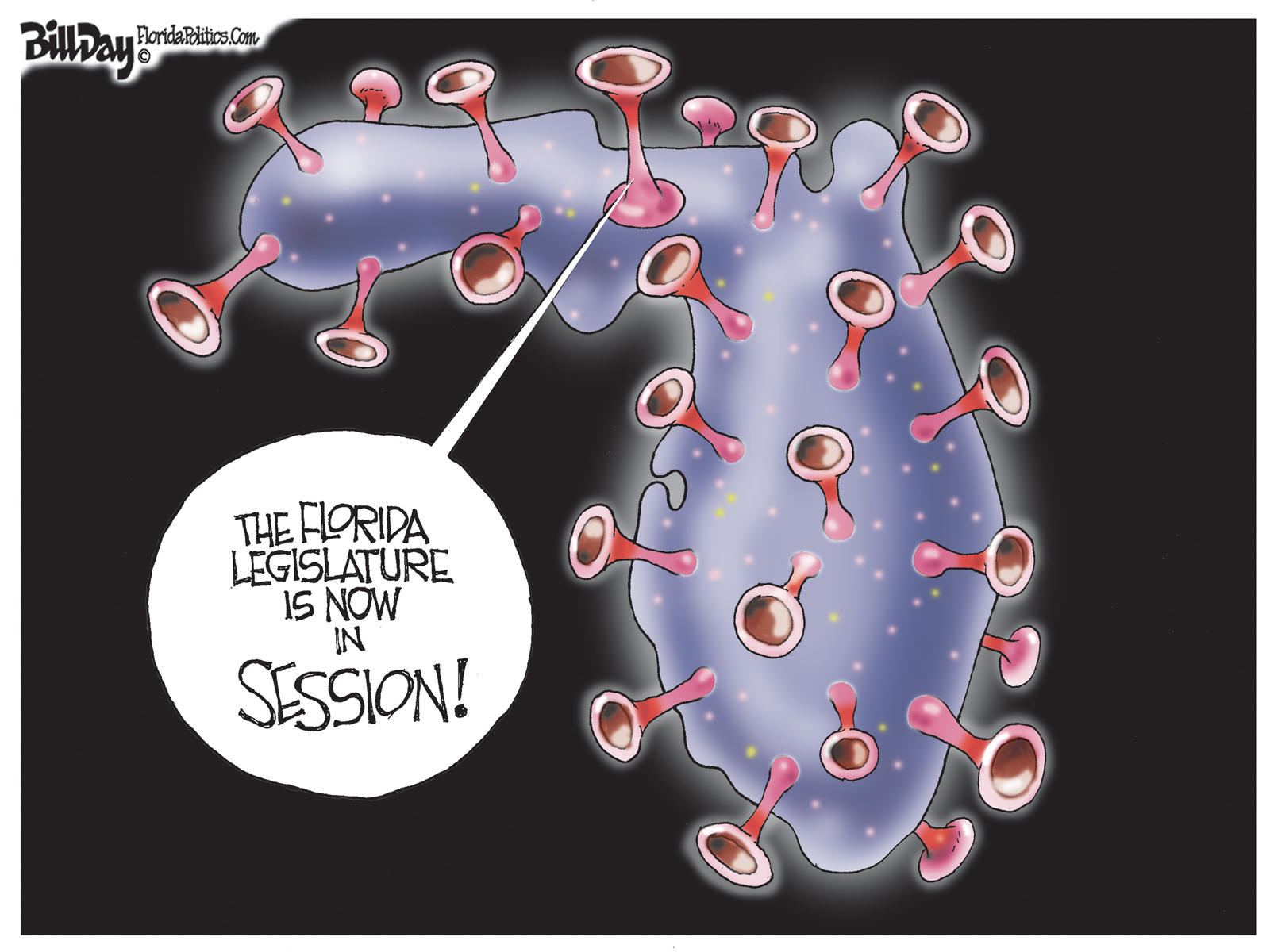 3 Questions
Rep. Blaise Ingoglia is entering his seventh Legislative Session. As Chair of the powerful House Commerce Committee, the Spring Hill Republican will be able to make his mark on key issues this Session, and he's also sponsoring some highly watched bills.
Florida Politics: You've got a lot on your plate this Session. What will be your highest priority?
Ingoglia: I'm very focused on protecting Floridians' voices, both at the ballot box and online. I'm proud to work with Gov. DeSantis, Speaker Sprowls, and President Simpson on the Technology Transparency Act. This bill will protect our citizens from being silenced by the Big Tech companies who constantly change the rules of the game and only seem to crack down on conservative speech they do not like.
Florida Politics: Florida's elections last year were praised for being run very well. Why do we need to reform our election laws? 
Ingoglia: We saw election problems across the country last year, particularly with regards to absentee ballots, and we need to make sure those problems never happen in Florida. Our reform bill will ensure the Sunshine State elections remain a model for the nation with transparent results the voters can trust and include protections that make every vote count. 
Florida Politics: We noticed you filed a gun bill regarding online concealed carry permit applications. Why? What's wrong with the current process? 
Ingoglia: I believe in protecting our Second Amendment rights. Last year, the online portal for concealed carry permits went offline allegedly due to the COVID-19 pandemic. The government cannot ignore our constitutional rights. Since the Department of Agriculture failed Floridians, the Legislature must intervene and make sure our citizens can exercise their rights any day, any time, just as the Constitution intended. COVID-19 cannot be used as an excuse to take our rights away.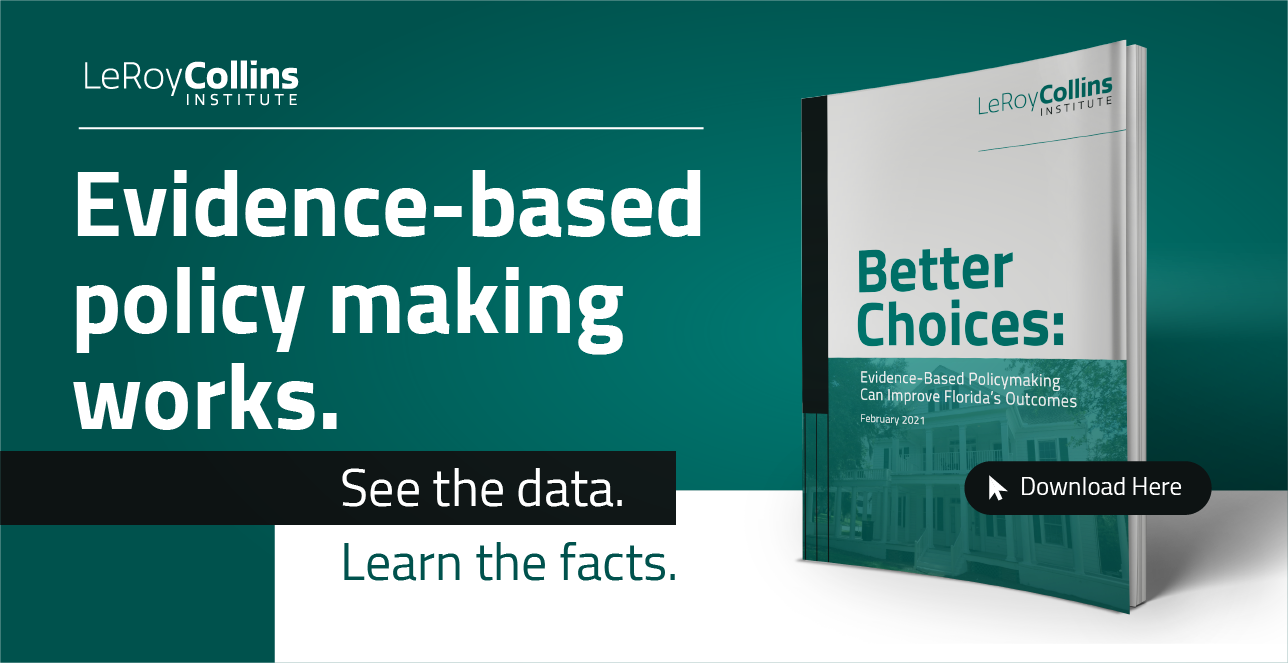 Lobby Up
The autonomous vehicle industry is booming. A few years ago, there was only a handful of AVs on the roads, but market watchers estimate consumers will buy upward of 7 million units by 2030.
As Sen. Jeff Brandes, among the most tech-savvy lawmakers, recently put it: "The next twenty years will be like the 1900s when we went from the horse and buggy to the Model T."
Florida is positioned to be an innovation hub for emerging technology. Transportation experts say the state's flat roads and sunny, or at least not snowy, weather make it an ideal test bed as the industry matures.
Several well-known auto manufacturers have been experimenting with autonomous vehicles. Audi, General Motors, Mercedes-Benz, Nissan, Toyota and Volvo are among the many to dip their toes into the water.
But they aren't alone. Big tech companies are in the game, too.
One of the biggest is Waymo, the autonomous vehicle offshoot of Alphabet — the parent company of Google, Nest and other household names. The company has been testing its cars in Florida for a couple years now.
The company recently signed with Slater Bayliss, Chris Chaney, Steve Schale, Sarah Suskey, and Steven Shiver of The Advocacy Group to lobby on their behalf in the Legislature. They also have in-housers Joseph Montano and Michelle Peacock repping them in the Capitol.
Florida set up a framework for autonomous vehicles in the 2019 Legislative Session. Heading into the 2021 Session, Brandes and Rep. Fiona McFarland have filed bills (SB 1620/HB 1289) that would allow "low-speed autonomous delivery vehicles" to operate in Florida.
Breakthrough Insights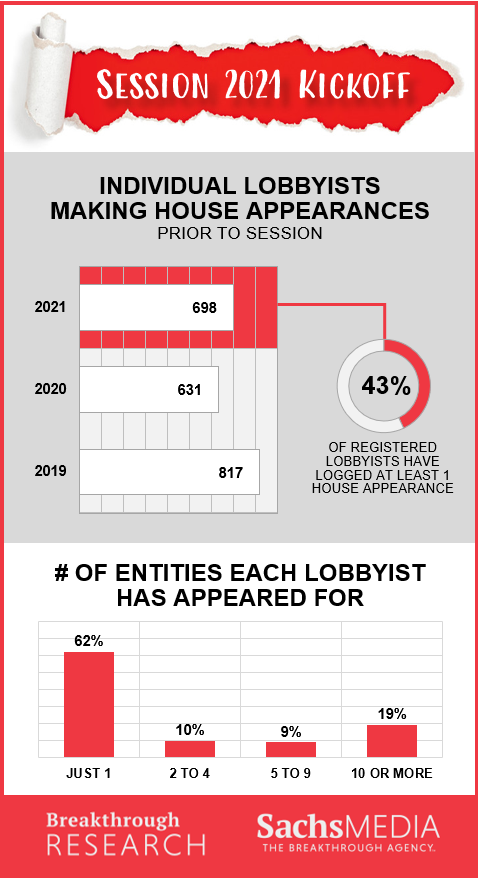 The Next 24
Aides to DeSantis, Agriculture Commissioner Nikki Fried, Attorney General Ashley Moody, and Chief Financial Officer Jimmy Patronis will meet at 9 a.m. in the Cabinet meeting Room to go over issues on the agenda for a March 9 Cabinet meeting.
The Senate Transportation Committee will consider a proposal (SB 100) to repeal the toll road plan championed by former Senate President Bill Galvano. The measure, sponsored by Sen. Gayle Harrell, would authorize a different set of highway projects — one connecting the Suncoast Parkway to Florida's Turnpike, and a toll road connecting Collier and Polk counties. The committee meets at 9:30 a.m. in Room 110 of the Senate Office Building.
Sen. Jennifer Bradley's bill (SB 60) to block local governments from launching code violation investigations based on anonymous complaints will go before the Senate Governmental Oversight and Accountability Committee when it meets at noon in Room 37 of the Senate Office Building.
Sen. Jeff Brandes bill (SB 74) to protect health care facilities from COVID-19 lawsuits will go before the Senate Health Policy Committee when it meets at noon in Room 412 of the Knott Building.
A resolution by Sen. Manny Diaz Jr. (SJR 340) aimed at requiring a two-thirds vote for the Legislature to adopt a single-payer health care system will go before the Senate Health and Human Services Appropriations Subcommittee. If successful in the Legislature, the resolution would need to be approved by voters in the 2022 election. The committee meets at 2:30 p.m. in Room 412 of the Knott Building.
Also, the following committees will meet.
— The House Agriculture & Natural Resources Appropriations Subcommittee meets at 10 a.m., Reed Hall, House Office Building, the Capitol.)
— The House Early Learning & Elementary Education Subcommittee meets at 10 a.m. in Morris Hall in the House Office Building.
— The House Local Administration & Veterans Affairs Subcommittee meets at 10 a.m. in Room 404 of the House Office Building.
— The House Professions & Public Health Subcommittee meets at 10 a.m. in Room 212 of the Knott Building.
— The House Criminal Justice & Public Safety Subcommittee meets at 1 p.m. in Morris Hall in the House Office Building.
— The House Post-Secondary Education & Lifelong Learning Subcommittee meets at 1 p.m. in Room 212 of the Knott Building.
— The House State Administration & Technology Appropriations Subcommittee meets at 1 p.m. in Reed Hall in the House Office Building.
— The House Tourism, Infrastructure & Energy Subcommittee meets at 1 p.m. in Room 404 of the House Office Building.
— The House Children, Families & Seniors Subcommittee meets at 4 p.m. in Room 212 of the Knott Building.
— The House Environment, Agriculture & Flooding Subcommittee meets at 4 p.m. in Room 404 of the House Office Building.
— The House Higher Education Appropriations Subcommittee meets at 4 p.m. in Reed Hall in the House Office Building.
— The House Justice Appropriations Subcommittee meets at 4 p.m. in Morris Hall in the House Office Building.
Full committee agendas, including bills to be considered, are available on the House and Senate websites.