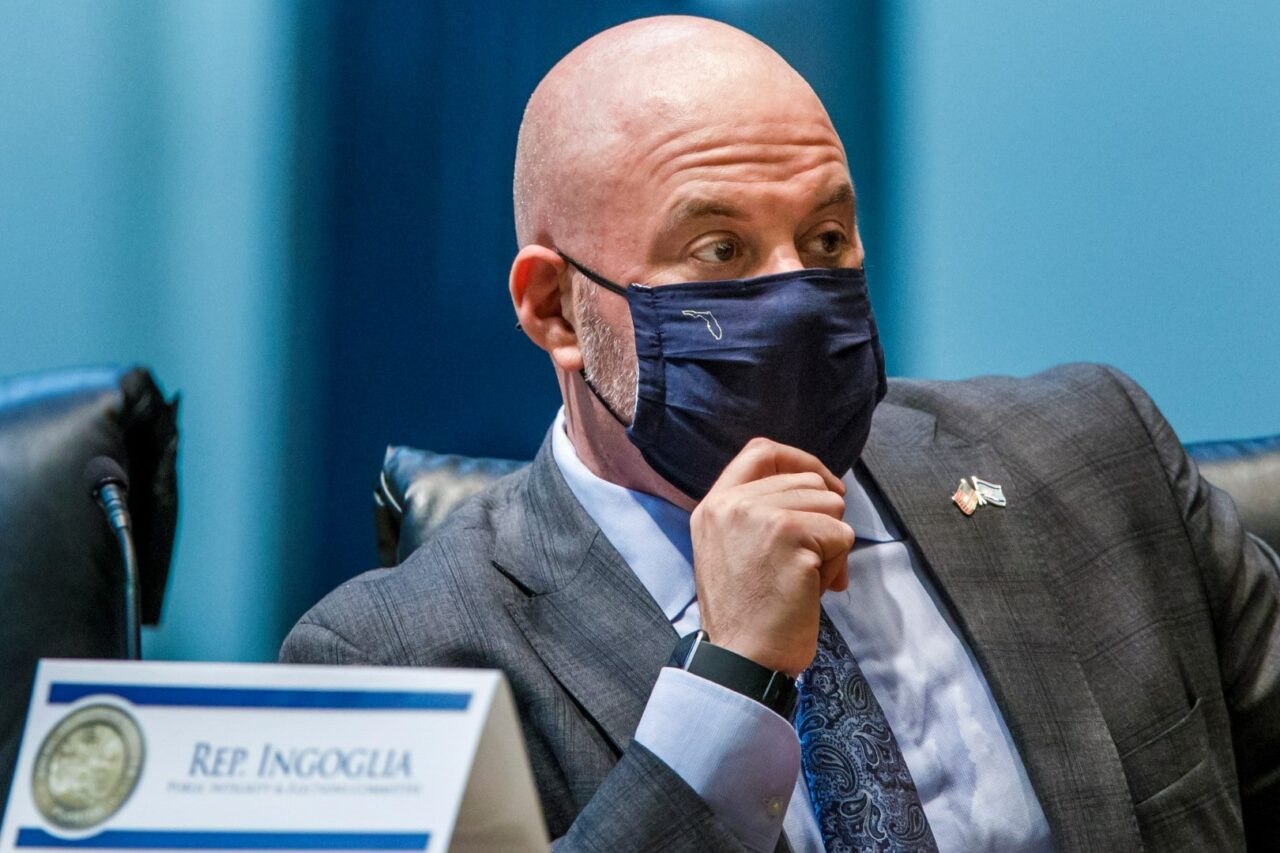 One Democrat and one Republican crossed party lines on the 16-8 vote.
A House panel advanced a bill to protect users' speech on social media platforms, proposed in part because of conservative censorship on prominent platforms like Twitter and Facebook.
The proposed bill (PCB COM 21-01) would require social media companies to publish and evenly apply their standards for censoring, deplatforming and shadow banning users.
It would also prevent platforms from removing candidates and journalistic enterprises. Those provisions were in part inspired by when social media companies removed then-President Donald Trump and other conservatives from their platforms and when Big Tech suppressed the New York Post's reporting about Hunter Biden that mainstream media questioned.
Gov. Ron DeSantis, who is pushing for these and other restrictions against Big Tech companies, railed against social media's political manipulation last month when he announced the legislation as a priority.
"The Hunter Biden story was true," DeSantis said. "The typical corporate media outlets chose to ignore it. They wanted to beat Trump."
Section 230 of the Federal Communications Decency Act allows social media companies to restrict content that is "obscene, lewd, lascivious, filthy, excessively violent, harassing, or otherwise objectionable." Violent content is often clear cut, sponsor Rep. Blaise Ingoglia said, but Big Tech has unequally applied the subjective "otherwise objectionable" standard unequally.
"There's no rhyme or reason why," said the Spring Hill Republican.
However, based on the near-partyline 16-8 vote, which saw Lauderdale Lakes Democratic Rep. Anika Omphroy and Orlando Republican Rep. Rene Plasencia swap sides, conservatives feel stronger about their objections against social media companies.
Plasencia, who denounced Trump after the U.S. Capitol riot, agreed that regulations for social media companies need to catch up to the power they wield, but a blanket prohibition on private companies for protecting candidates' speech he said goes a step too far. Those are concerns he says he raised personally with Ingoglia.
"If any elected official, doesn't make no difference to me what level it is, says something that's absolutely inflammatory, there should be some type of recourse," Plasencia told Florida Politics.
Omphroy likes the bill, she told the committee, because it holds everyone accountable and makes a platform's standards clear.
"I don't know the reason it came about, but I do believe that people should be aware of what is taking place with their information and I believe that people should be aware of what is considered not good or not something you can do on their platform," she said.
Aventura Democratic Rep. Joe Geller, who gave voice to most of Democrats' complaints during the hearing, said he appreciated Ingoglia's effort to clarify vagaries from the last time the committee discussed the proposal. The committee bill is the "wrong solution to a real problem," he said.
Geller added that he believes Congress should fix problems with Section 230, but it's not the Legislature's role to do Washington's job.
But Lithia Republican Rep. Mike Beltran, said Congress has failed to update Section 230. He also compared social media censoring online speech to utility companies shutting water or gas because of a customer's online posts.
"Each one of us has been elected by our constituents to solve problems like these," Beltran said. "This is not something that we should abdicate to Congress or to the U.N. or to some other body, and certainly not to Facebook and Google and the like."