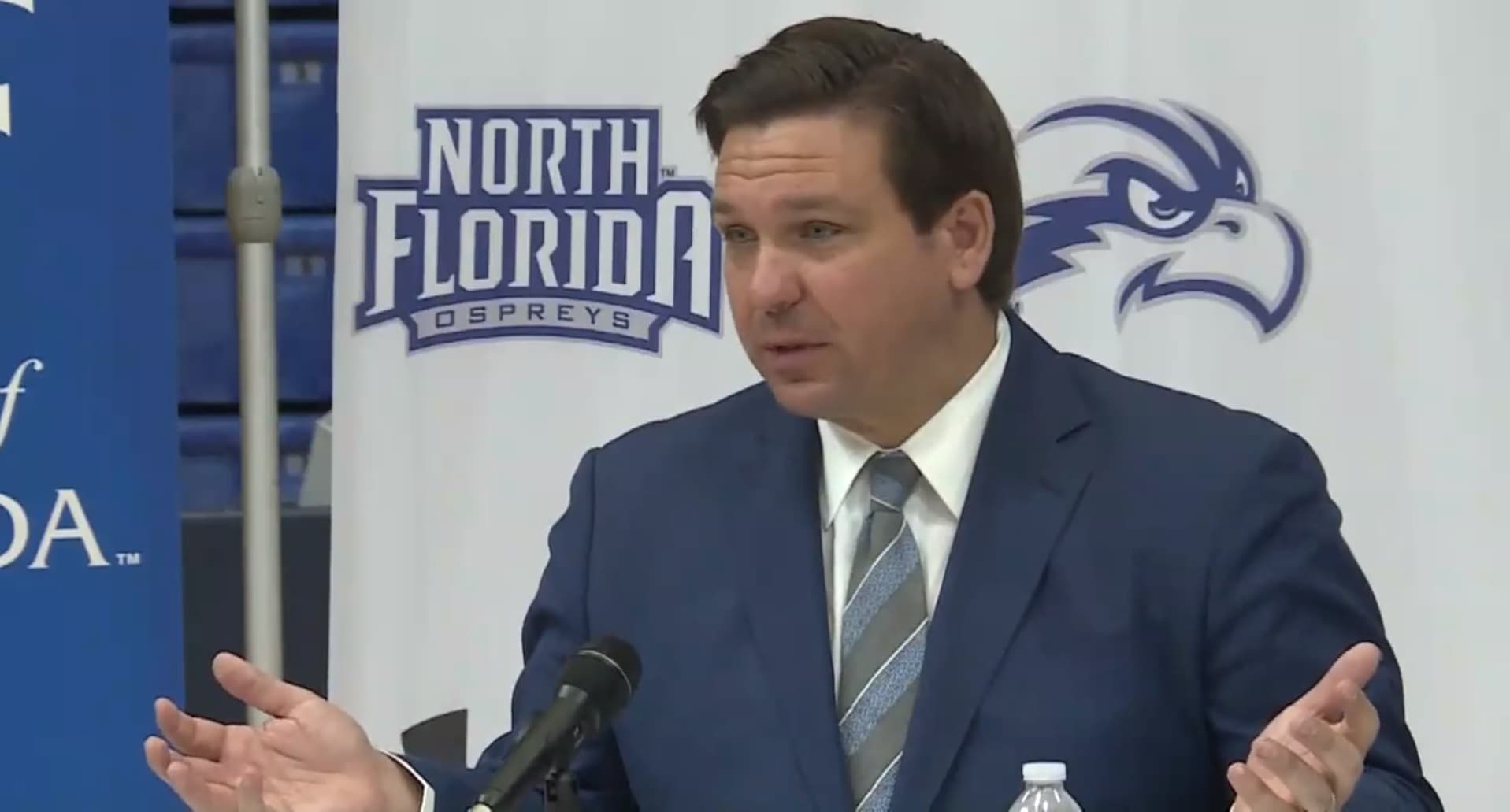 Gov. Ron DeSantis says the President should be more ambitious on reopening schools.
Gov. Ron DeSantis made a rare direct attack against President Joe Biden, accusing the President of a "pathetic failure of leadership" on reopening schools.
During an interview airing Sunday with Mark Levin on Fox News, the Governor said the evidence is clear that in-person education hasn't caused COVID-19 outbreaks. Democrats, including Biden, are listening more to teachers' unions than the science, DeSantis leveled.
"This is just purely being subservient to a special interest, and Biden has been one of the worst in it, because when he says, 'My goal is to get 50% of the schools in person in 100 days,' we've already had that," DeSantis said. "His goal should have been yesterday to get everybody back in school, but he can't do that because he doesn't want to upset the teachers' union."
Biden this month promised that a majority of elementary schools would be open five days a week by the end of his first 100 days in office, restating his goal after his administration came under fire when aides said schools would be considered open if they held in-person learning just one day a week. Republicans seized on that confusion in the subsequent days, and DeSantis joined in those attacks.
"It's a pathetic failure of leadership to not stand up for these kids and for these families," he said.
School closures have disproportionately affected students from low-income, blue-collar and middle-class families, the Governor said.
"The wealthy son and daughters of, say, elected officials and other powerful people, they're sending their kids in person in private schools, but they're not affording that right to the folks who need to go to the public school system," he added.
He has even heard of parents moving to Florida to get their kids into classrooms or onto the football field, he claimed.
Earlier this month, DeSantis reiterated that schools would remain open in Florida after the U.S. Centers for Disease Control and Prevention released guidance recommending hybrid, remote or virtual learning based on community spread levels.
DeSantis contended the measures would shutter thousands of schools, many of which are already open for in-person learning. He estimated the guidance would shut down nearly 90% of schools nationwide.